FINGO: The new headquarters in corporate colors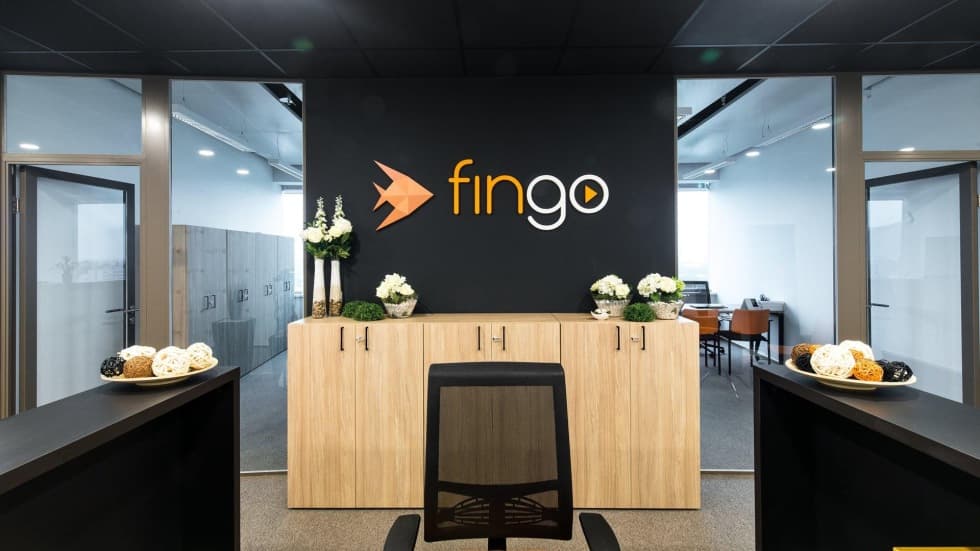 An innovative player on the financial market, FINGO, which supports online and offline communications with clients, has let us implement office space in the modern Polus Tower II complex. In the rooms figure mainly black and orange elements that match with the company logo. An interesting feature is the black cassette ceiling, which is located in the reception and corridors and complements the overall effect of these rooms.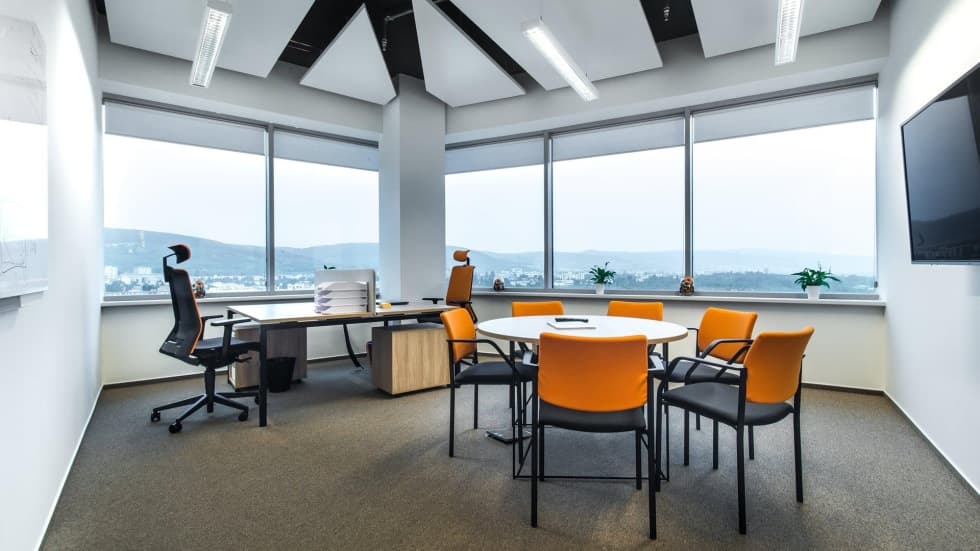 Headquarters realization
FINGO, an innovative player on the financial market, has decided to entrust us with the realization of their new headquarters in the modern premises of Polus Tower II. The new location with great accessibility gives the client views of the city, the Little Carpathians and the nearby lake with recreational opportunities.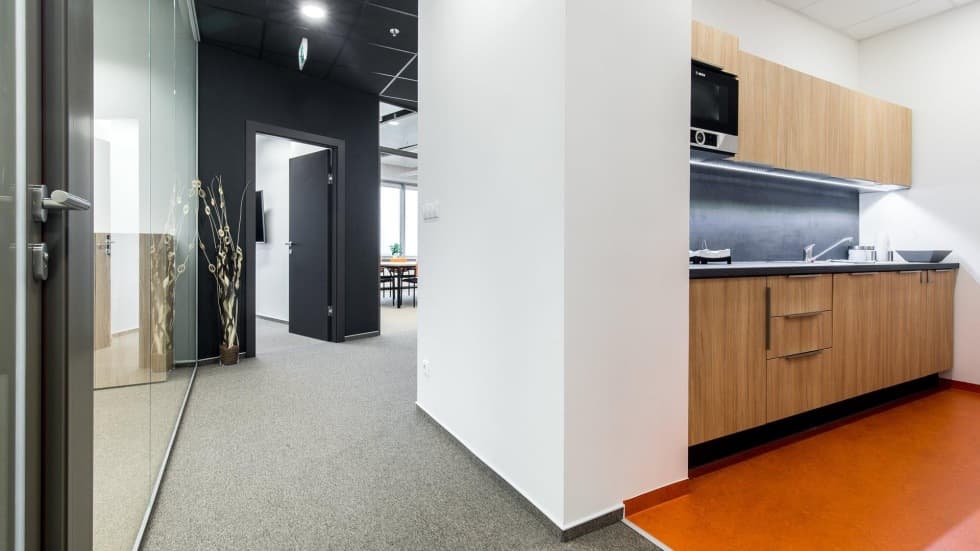 Client Center
The headquarters, which includes the client center, was implemented according to the provided design and spaceplane. The space consists of reception and kitchens that are located towards the center of the building and around them, a corridor with glass partitions closed by offices and meeting rooms that are around the perimeter of the building. All rooms have generous views and plenty of daylight.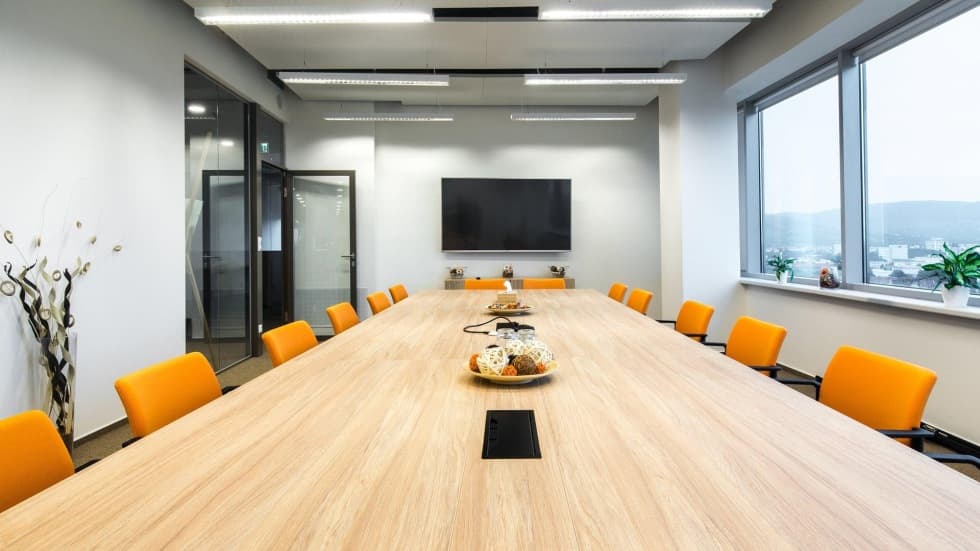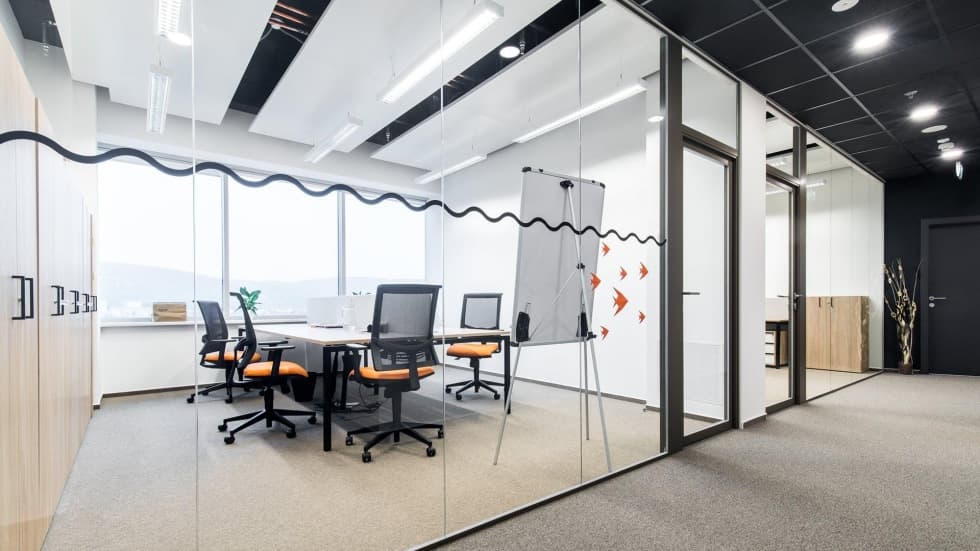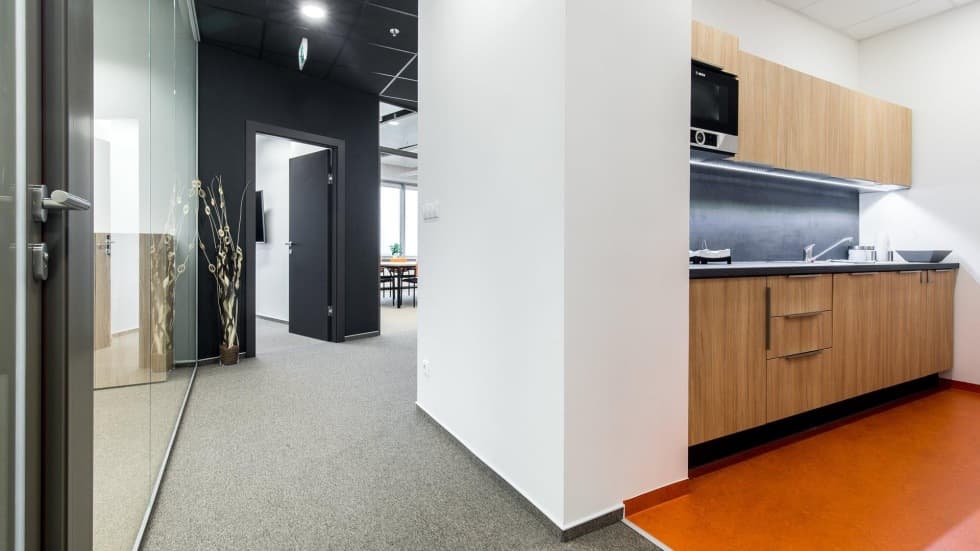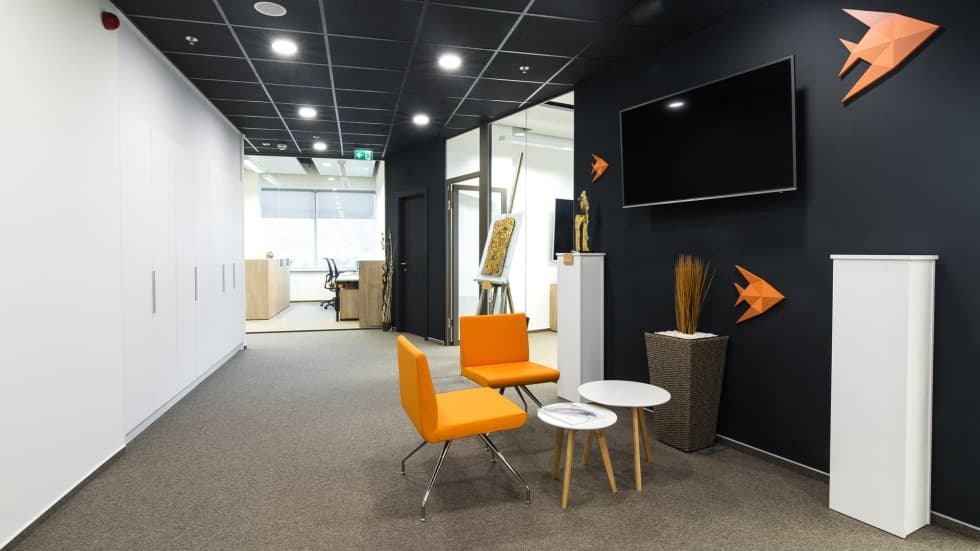 Orange Fish
The whole fit-out is tanned in the colors of the company, which are orange and black. The overall impression is complemented by the omnipresent logo - the orange fish, which you can find at the reception desk, on the walls of the corridors, or on the stickers of the glass partitions. For perfection, the original black cassette ceiling was used along corridors and reception areas, uniting whole space.
Do you like it? Share it.
Want to sit in an office that looks like this?
Write to us with your requests and wishes. We will create your dream interior.