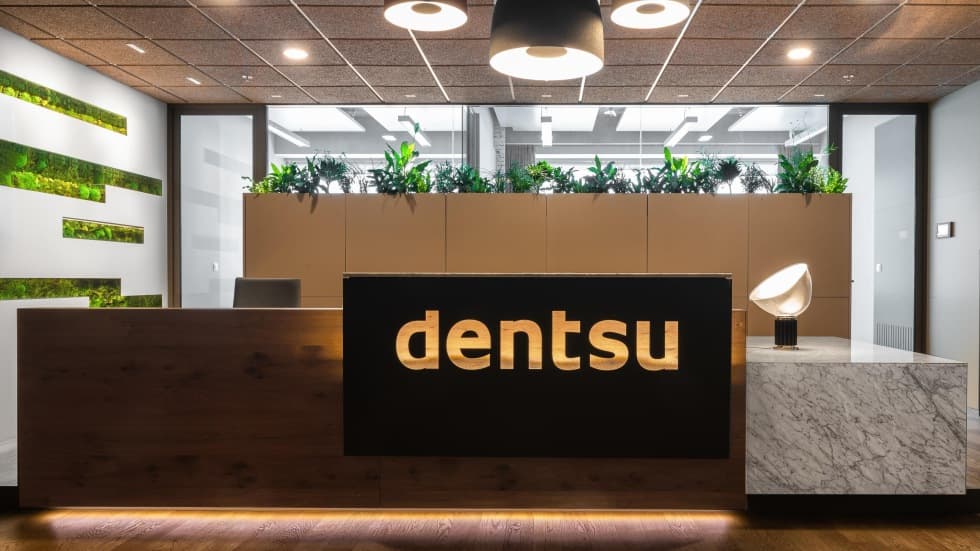 Dentsu Aegis Network is a global media and marketing agency that, among other things, devises original campaigns for Philips, Microsoft and Procter & Gamble. The client's creative approach is also reflected in the design of the colourful new offices created for the company by KENDU and CAPEXUS. Our design team needed all its imagination to playfully incorporate the client's changes directly during the construction process. Despite the last-minute modifications, Dentsu Aegis Network's employees were able to move in on the original date.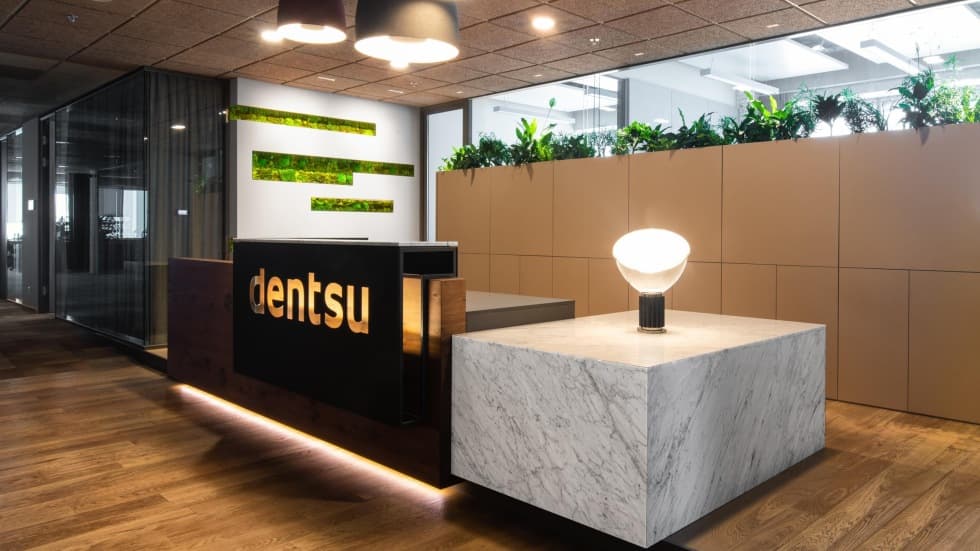 Crucial first impression
A massive reception desk placed on a slightly raised platform dominates the entrance area of the new space. The main part of the desk, which houses the receptionist's chair, is made of solid wood and features a metal company logo. The side desk is made of stone. The entire reception area is decorated in soft earthy colours and gives a peaceful impression. The natural materials in the space are complemented by a moss wall and greenery.
Behind the reception area there are smaller offices separated by a glass partition, right behind it are practical storage spaces. The overall atmosphere is enhanced by daylight, which penetrates the glass partition at the back of the offices, designer ceiling lighting and LED illumination at the reception desk. The backlit desk placed on the edge of the raised platform creates the impression of levitation.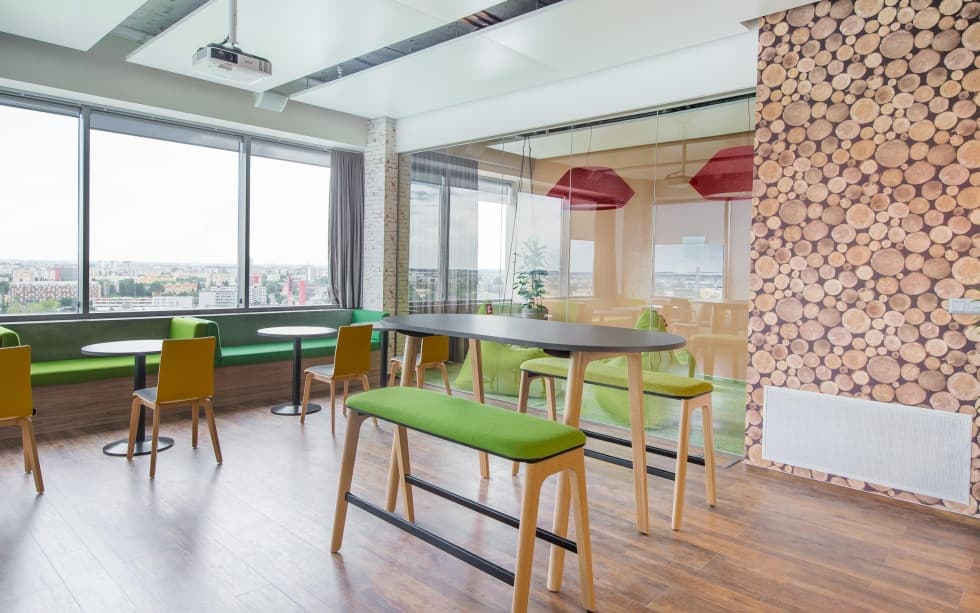 Closed and open offices
The company's offices are divided into two parts. To the left of the reception area are smaller enclosed offices, while the space on the right is more open. All workstations are separated from the corridor by glass partitions. The two types of workstations are then visually distinguished from each other by carpets, wallpapers and walls in different colours and patterns.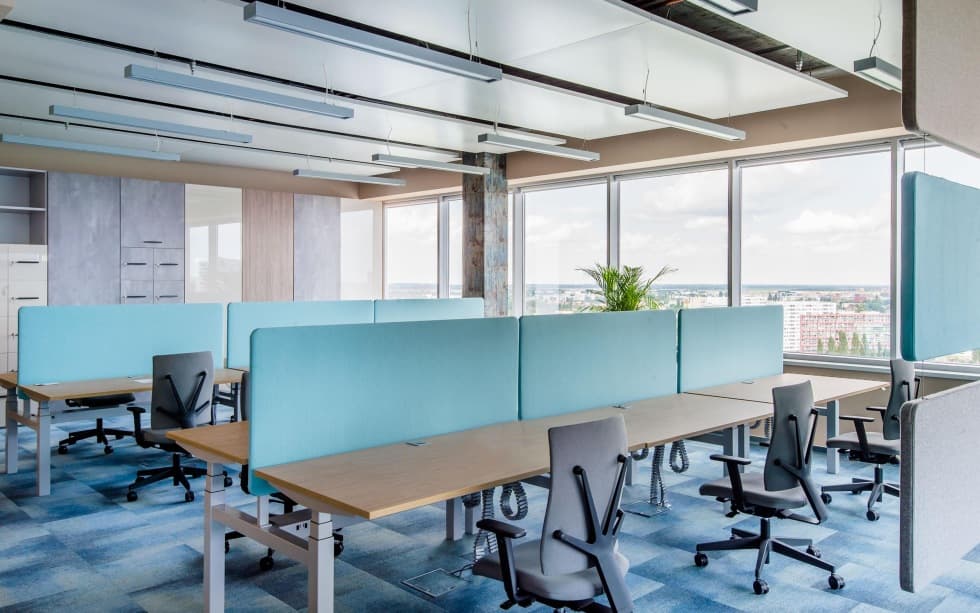 A comfortable open space
In the open area you will find an open space, relax zone and kitchen. Acoustic comfort is provided by table dividers, hanging acoustic panels and free-standing screens. These elements absorb noise and add colour to the interior design. Thanks to its excellent sound-insulating properties, a cement bonded particle board ceiling is used in part of the space instead of a classic plasterboard ceiling.
Staff have adjoining meeting rooms suitable for concentration or smaller meetings, including comfortable armchairs. Textile curtains are used to filter out disturbing visual sensations caused, for example, by colleagues passing by.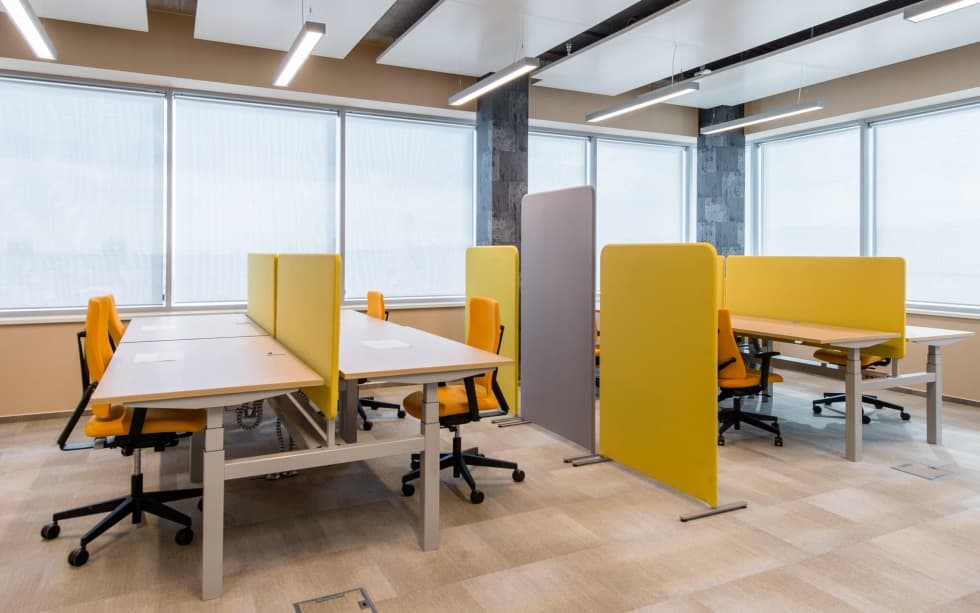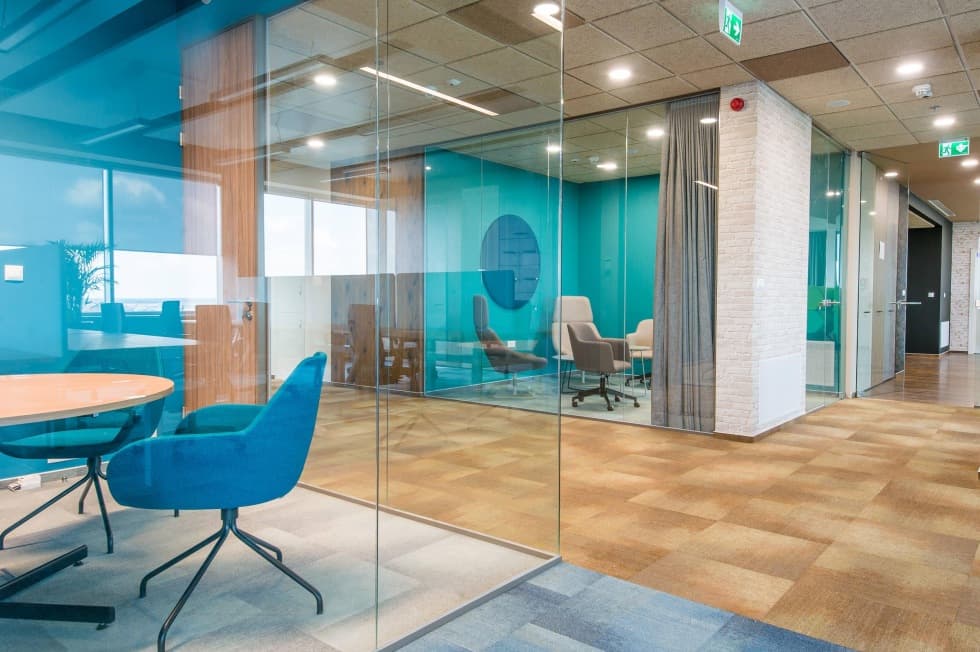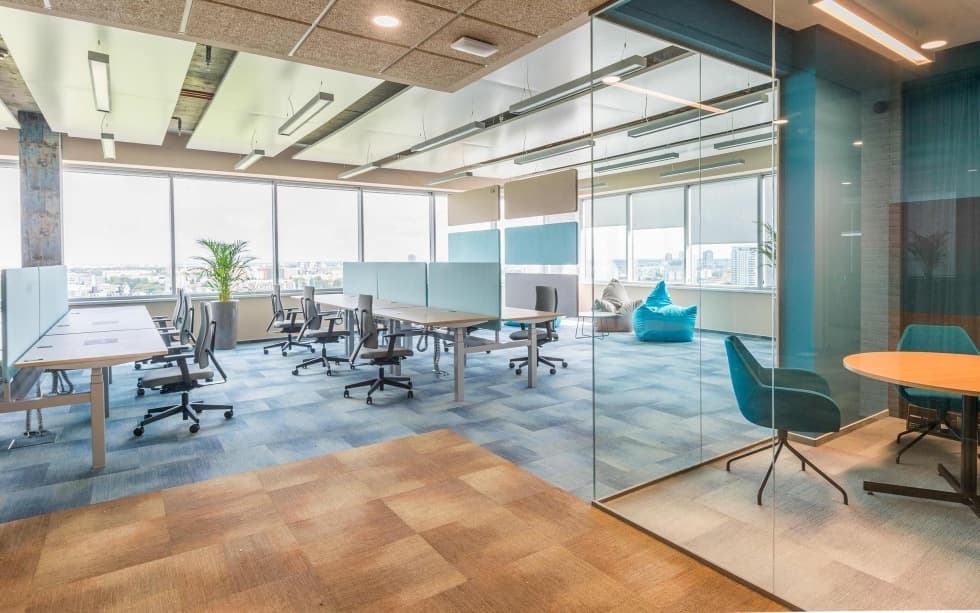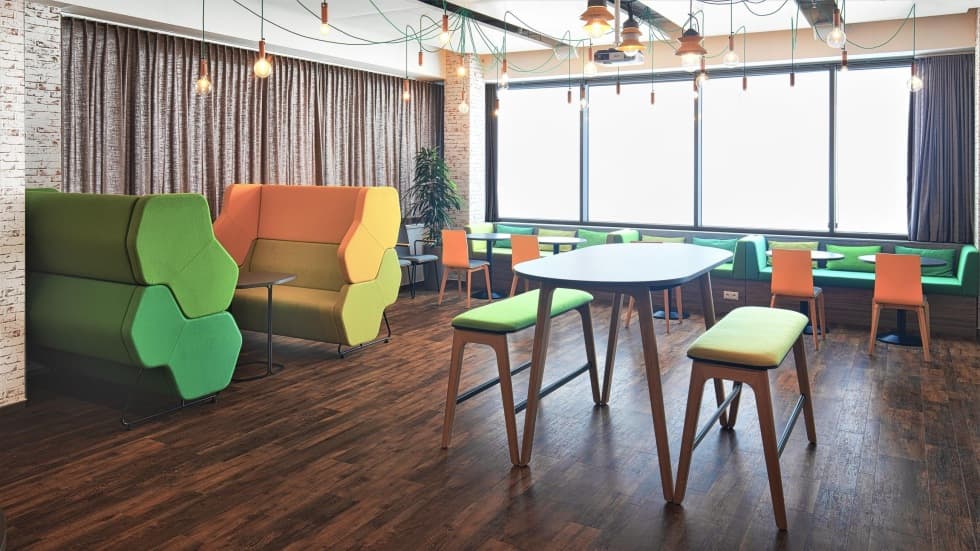 A place to meet and relax
The neighbouring relax zone is connected to an open kitchen. Employees can meet and refresh themselves at the high bar tables or lower café seating. There are comfortable armchairs with high backrests for privacy. The adjacent smaller relax room can be used not only for rest, but also for informal meetings with colleagues while sitting on a swing, beanbag or colourful chairs.
Do you like it? Share it.
Want to sit in an office that looks like this?
Write to us with your requests and wishes. We will create your dream interior.