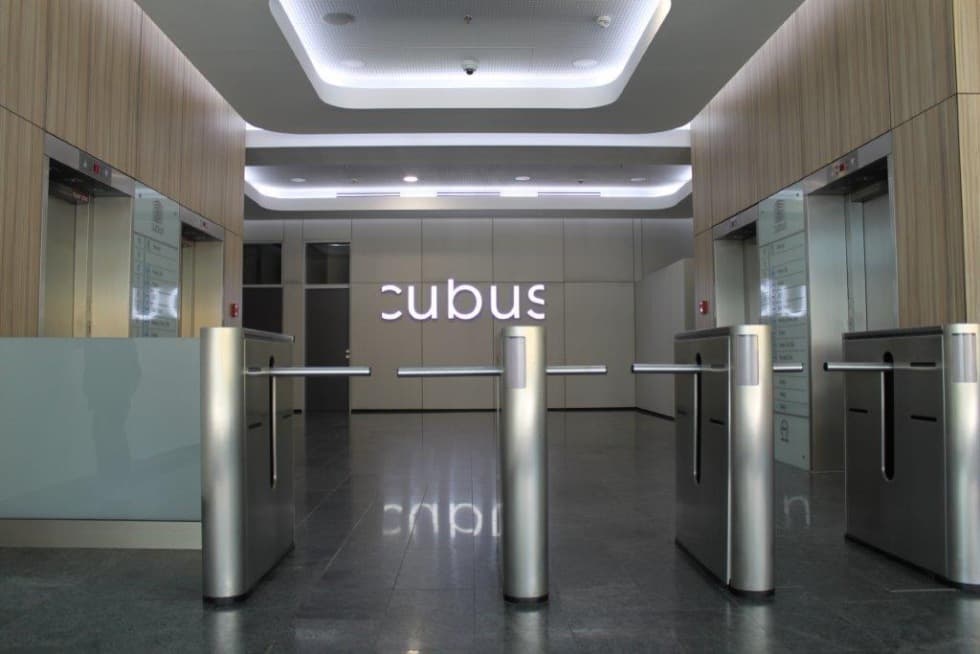 CAPEXUS has completed the realization of reception in CUBUS building, which is situated in the centre of Bratislava and offers modern offices with easy accessibility and services.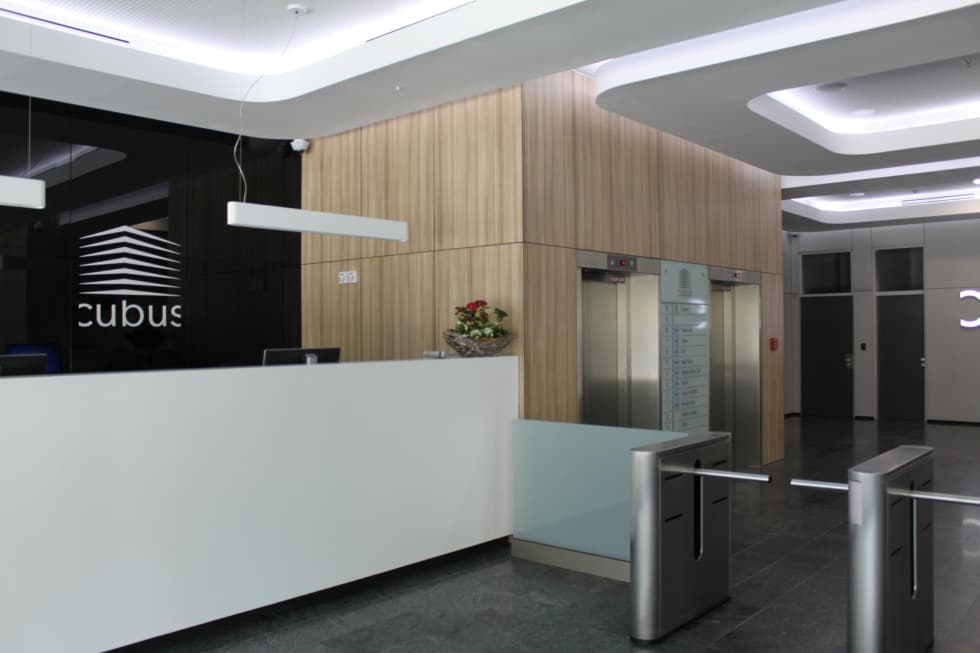 Plasterboard ramps
Project consists of renovation of complete space of reception except the change of existing floor tiles. Central motive of the design are hanging ceiling plasterboard ramps with rounded edges and LED backlight, which was made by hand right on site to achieve maximum accuracy and regularity of radius.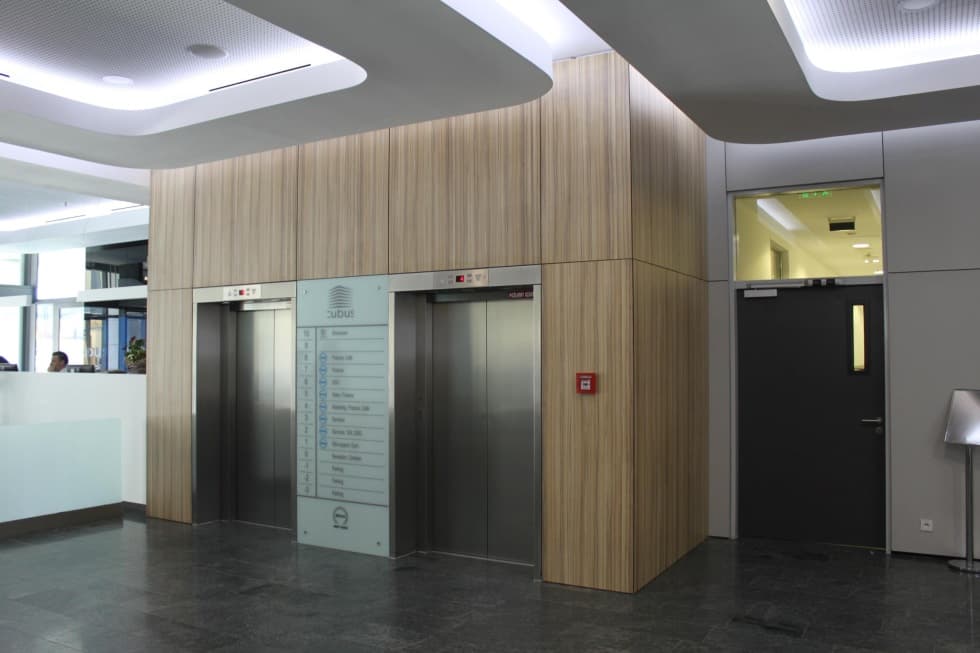 Boards imitating concrete
Grey colour is characteristic for reception together with black glass and cladding made of laminate boards with wooden texture, which were also custom-made to fulfil client´ requirements. This is the first project in Slovakia, where were used special boards imitating concrete.
Do you like it? Share it.
Want to sit in an office that looks like this?
Write to us with your requests and wishes. We will create your dream interior.