Coworking offices for REGUS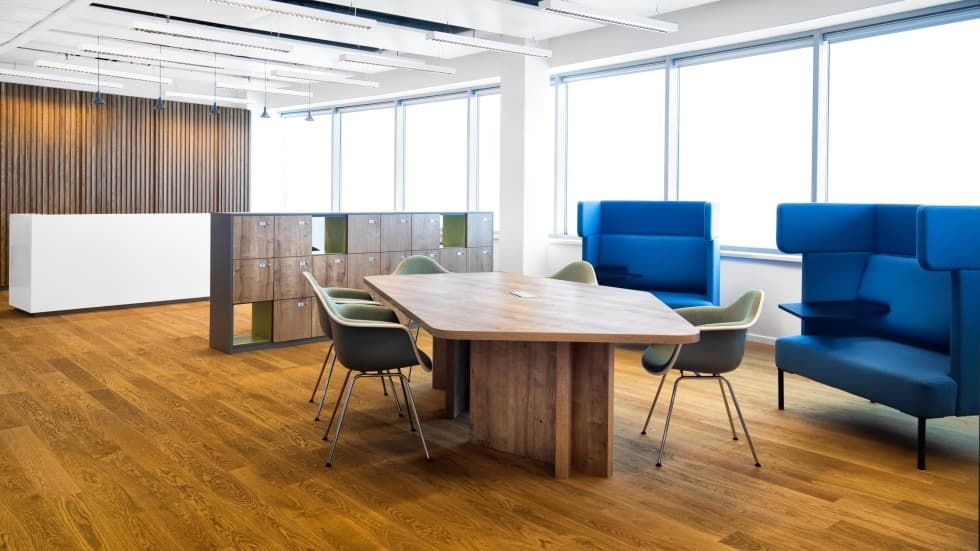 CAPEXUS has implemented coworking offices for REGUS in the myHive Polus Towers building. It offers modern, fully furnished offices and shared workplaces across two floors, as well as meeting rooms that it rents to other clients.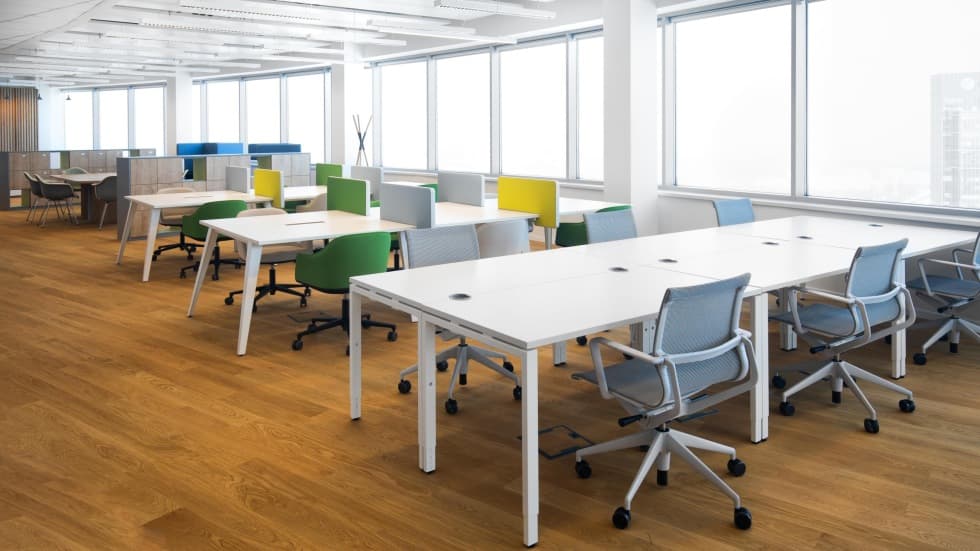 Flexibility
The implementation of the premises was carried out according to the client's detailed design manual.
The design takes into account current office trends, namely flexibility and multifunctionality. Offices placed on the periphery of the building and glass partitions provide natural daylight and city views.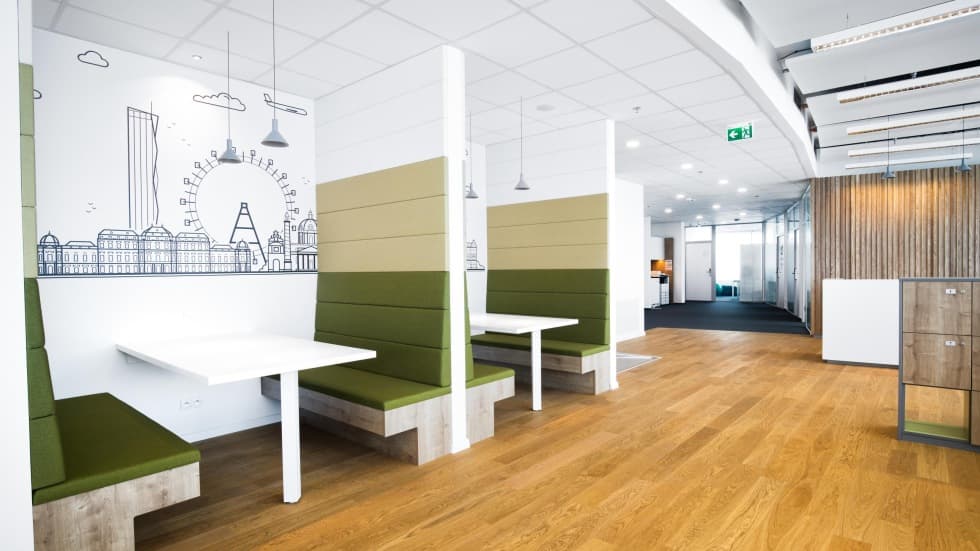 Acoustic solutions
A shared reception area is available for tenants. Behind the artificial stone reception desk there is a storage space hidden behind wooden slats. The reception area leads seamlessly into the coworking section with its open layout. It is equipped with upholstered nickel and high-backed chairs suitable for work, calls or private conversations. Acoustic solutions in the form of colourful padded screens are also on the desks and individual workstations.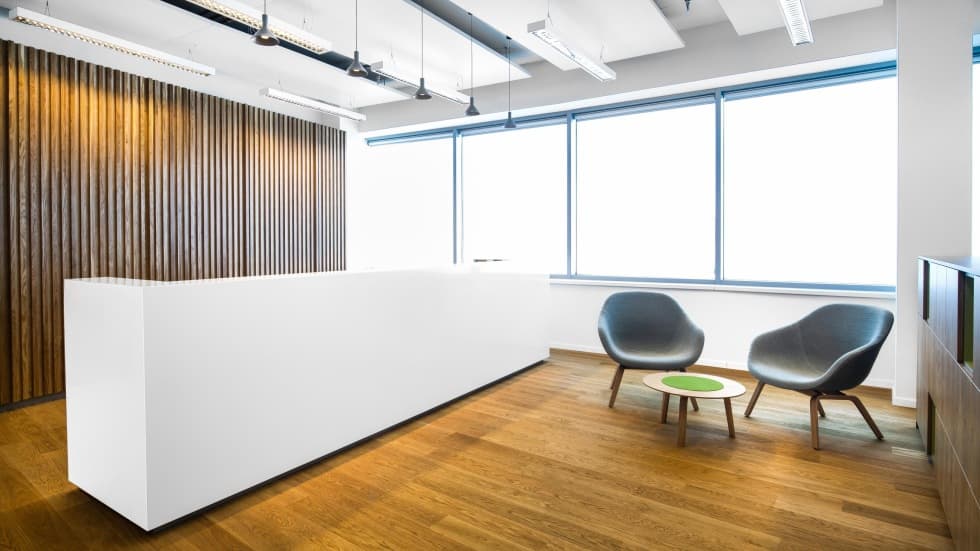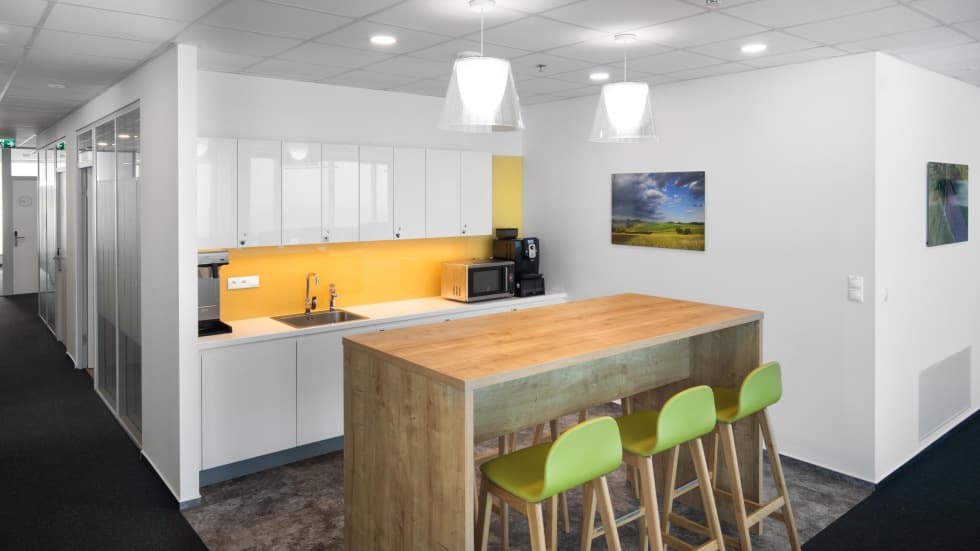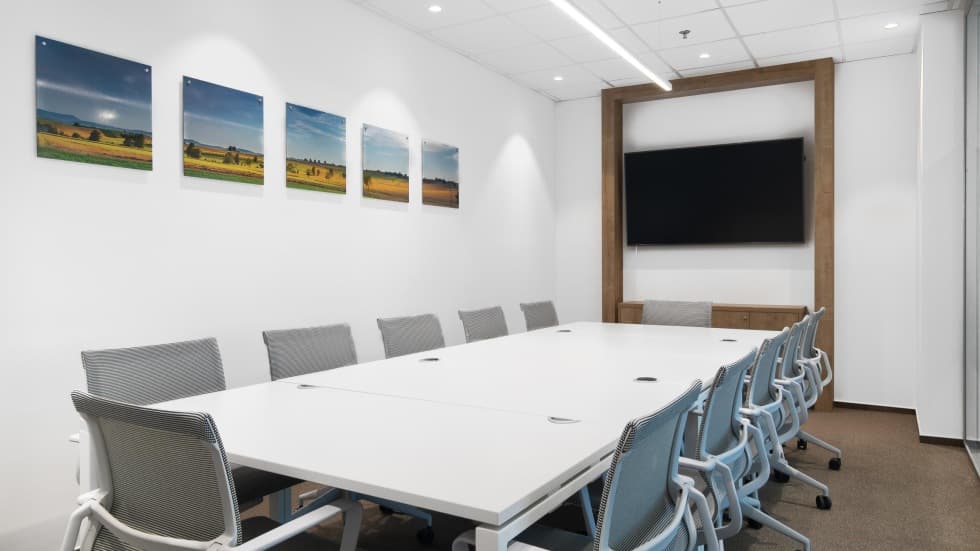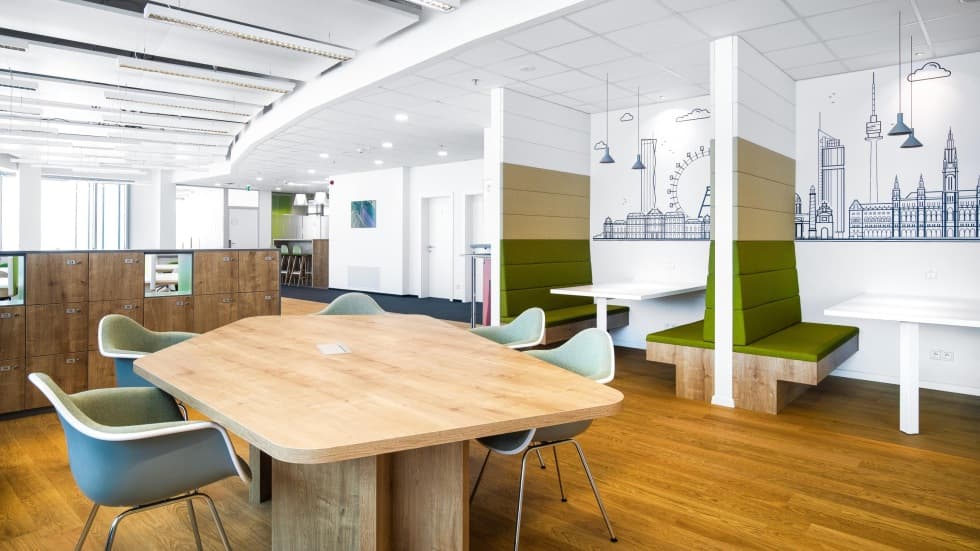 Multifunctional space
For storing office supplies, documents or personal belongings there are lockers that also optically divide the space into smaller units. The open space contains a fully equipped kitchen featuring high bar seating. Practical lockable storage spaces are also available. In addition to the open space section, tenants also enjoy smaller enclosed offices, hotdesks and several meeting rooms equipped with practical office furniture.
Object Information:
Polus Tower II. is part of the myhive Polus Towers office complex, which consists of two office buildings connected to a shopping centre. The myhive Polus Towers offers modern office space in the wider centre of the capital with excellent access to all modes of transport. Thanks to the connection to the shopping centre and the proximity of the lake with recreational opportunities for tenants, it provides all the services needed to reconcile work and private life.
Do you like it? Share it.
Want to sit in an office that looks like this?
Write to us with your requests and wishes. We will create your dream interior.