Cosy offices for the experienced IT professionals from NOTIX
Hashtag #notixtodelajinak became one of the inspiring elements for the implementation of modern offices for IT specialists who develop their own advanced solutions. CAPEXUS prepared an original design over a space of more than 600 m2, one that was able
to both attract attention and bring significant changes to the already almost prepared premises. Check out the result and discover offices that provide the perfect combination of comfort, modern design and tranquillity for focused work.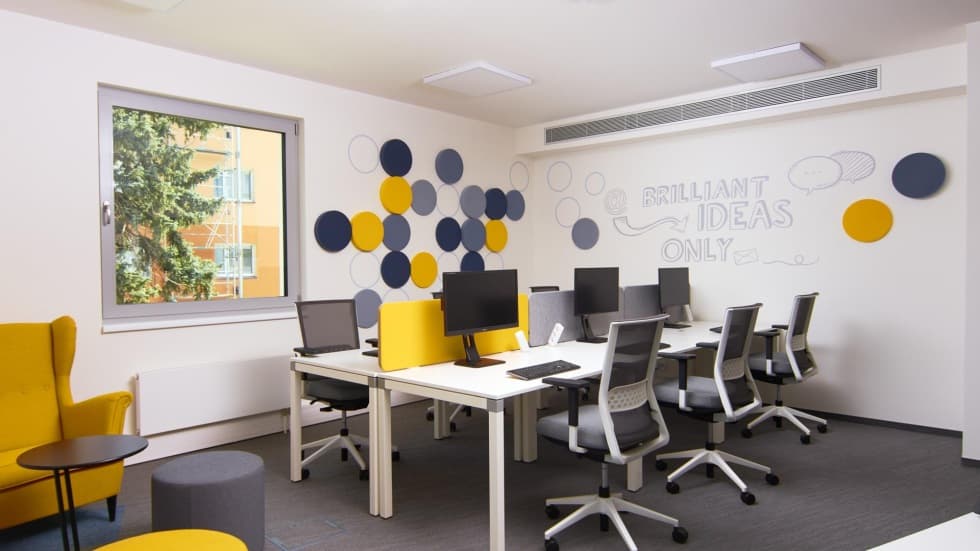 When obstacles
are regarded
as a challenge
Although our team had plenty of free hands and the client's full confidence, it was necessary to proceed from the limits of the new premises to which the company was moving. These had already been prepared by the landlord in the form of closed rooms. Many companies
in the same situation would probably give up on undertaking major changes, but CAPEXUS wanted to fulfil the client's wishes despite the obstacles and offer open spaces complemented by its own design elements as
far as possible. Adjusting the layout meant first obtaining approval and then demolishing the partitions.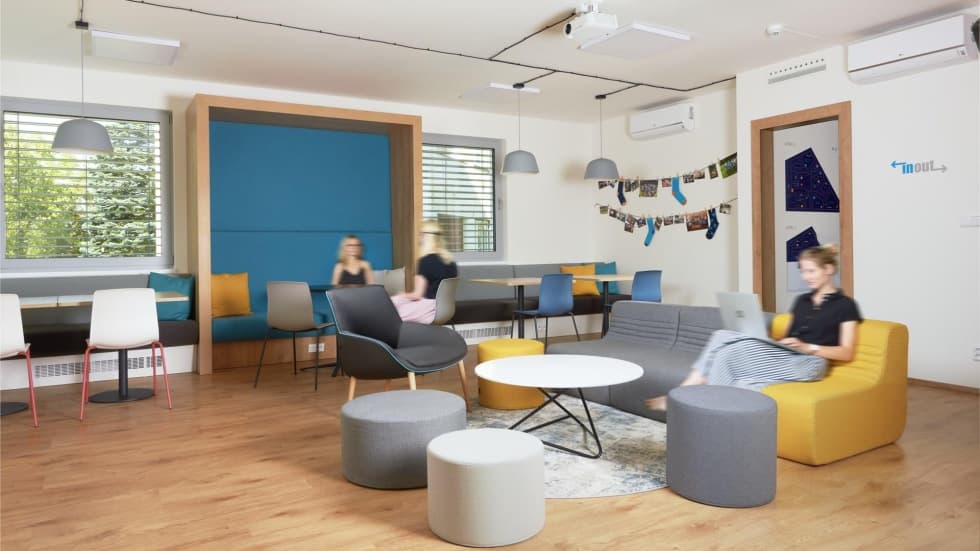 Offices where innovations happen
Information technology is one of the most dynamically developing industries. This is also reflected in the character of the offices, which is based on connecting the entire team of developers, an innovative approach and thoughtful placement of all elements, including individual workstations. All accompanied by uncompromising comfort and interesting elements.
NOTIX is one big family and this timeline with photos from various teambuildings is a great reminder of all shared experiences. Exposed cables and lighting highlight the technical aspects, while the decorative graphics and the colour palette represent a sense of thoughtful design. The whole space is playfully connected by stickers and acoustic elements in the form of wheels and triangles, which are based on the brand identity of the company.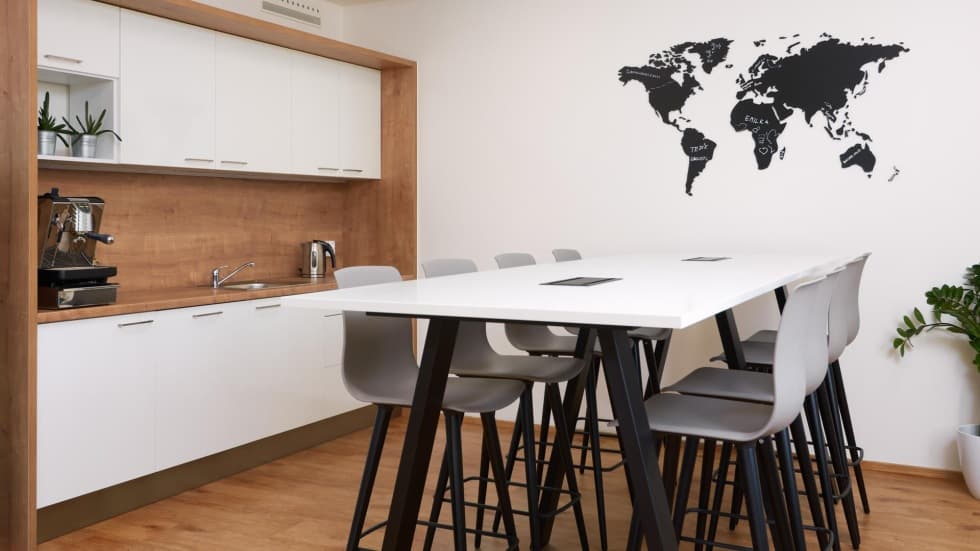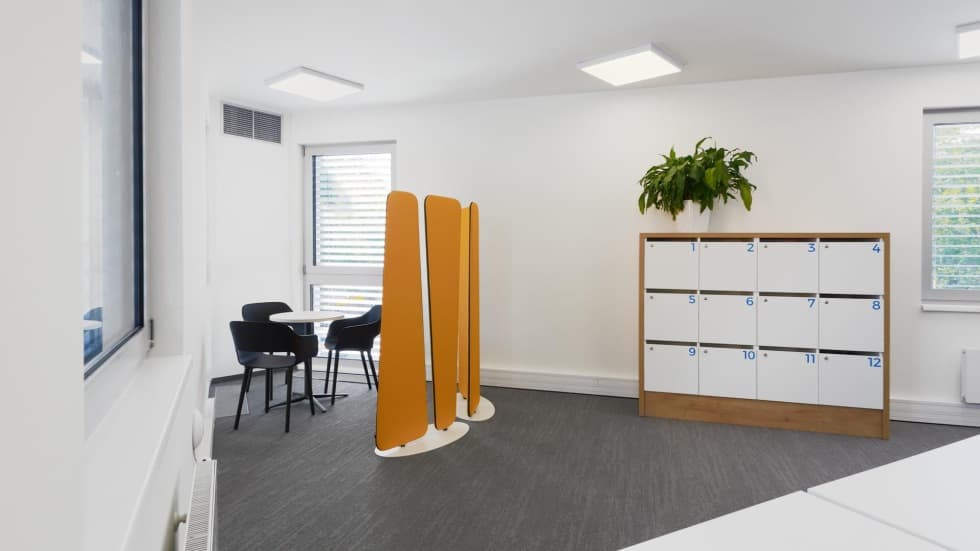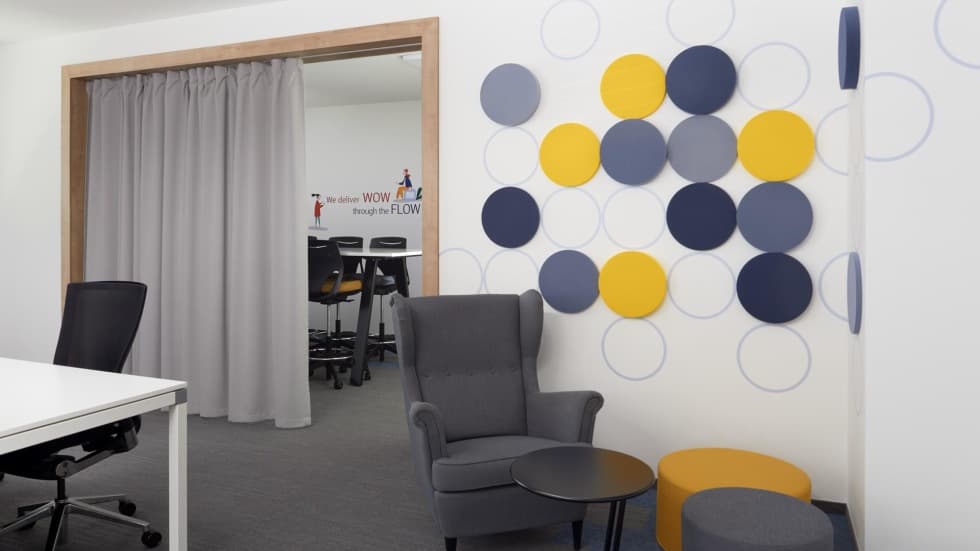 Preservation of original elements
Some of the equipment also comes from the original offices. Lukáš Mašek, Project Manager for the furniture from CAPEXUS, again installed all acoustic elements,
took care of the actual removal of the large pieces.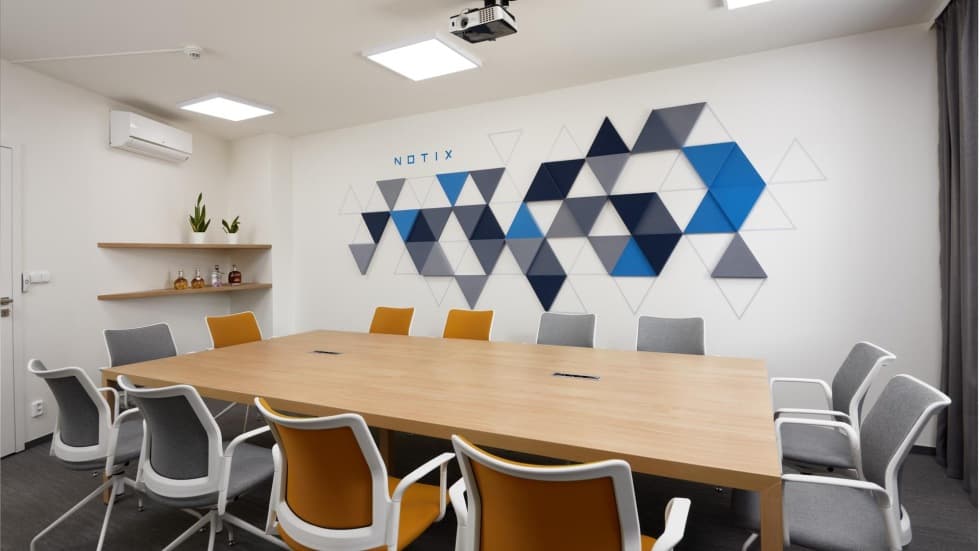 A base for further development
The emphasis on comfort in this project is proof that offices do not have to be stark spaces where you do not want to spend time. Of course, we are delighted by this feedback. After all, increasing the quality of the working environment and fulfilling the client's wishes all while meeting the deadline and budget is key for CAPEXUS.
If you also want to transform your offices and are looking for more than just a new address when you move, do not hesitate to contact us. We'll take care of your project from start to finish.
Do you like it? Share it.
Want to sit in an office that looks like this?
Write to us with your requests and wishes. We will create your dream interior.