Carefully Planned Infrastructure for the New CESNET Offices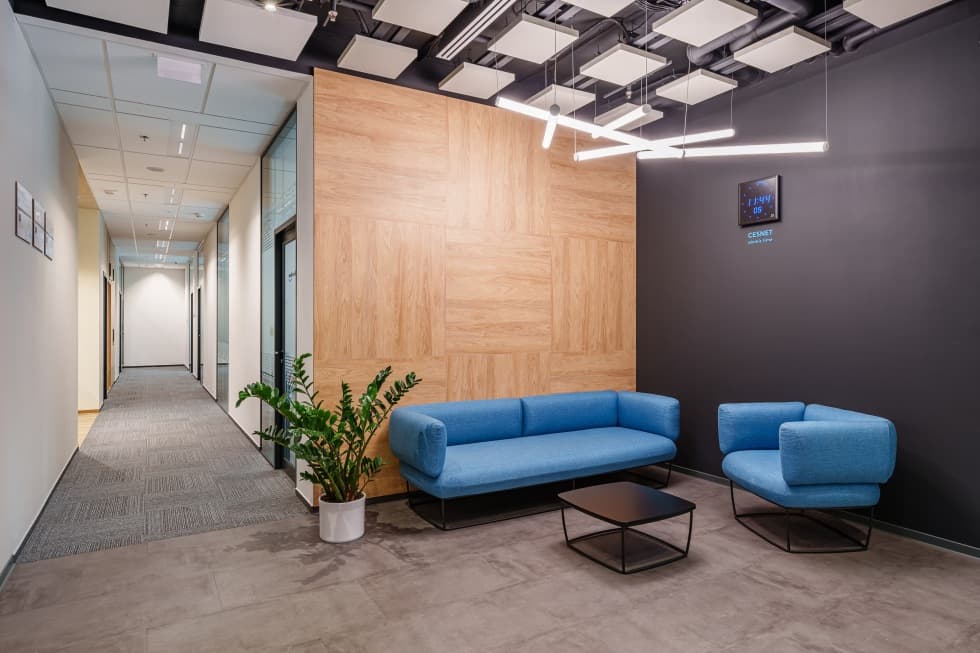 CESNET operates and develops the national e-infrastructure for science, research, and education. For the first time in its over 25-year history, the association has moved, and we were a part of it. Take a look at the new offices in the modern TELEHOUSE building in Prague's Dejvice district.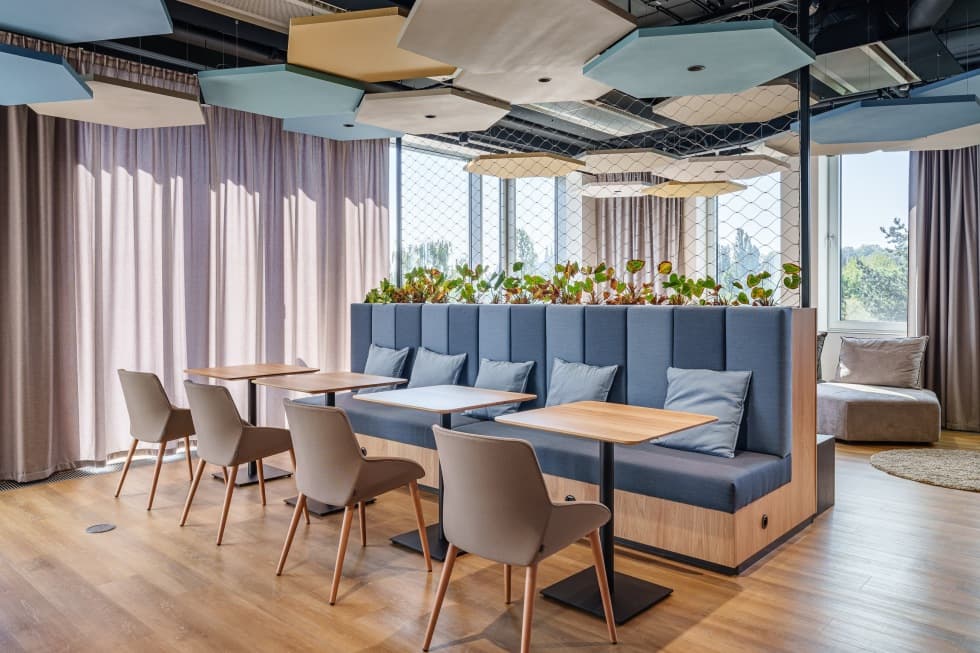 Quality Comes First
The interior design for CESNET was somewhat atypical. It is not a regular company that can change its address easily after a few years. Even the relocation itself presented an interesting logistical challenge. The new headquarters places a strong emphasis on the quality of used materials and physical security.
The TELEHOUSE building was completed in 2019, and everything is designed to a high standard, with the building aiming for a BREEAM Very Good certification.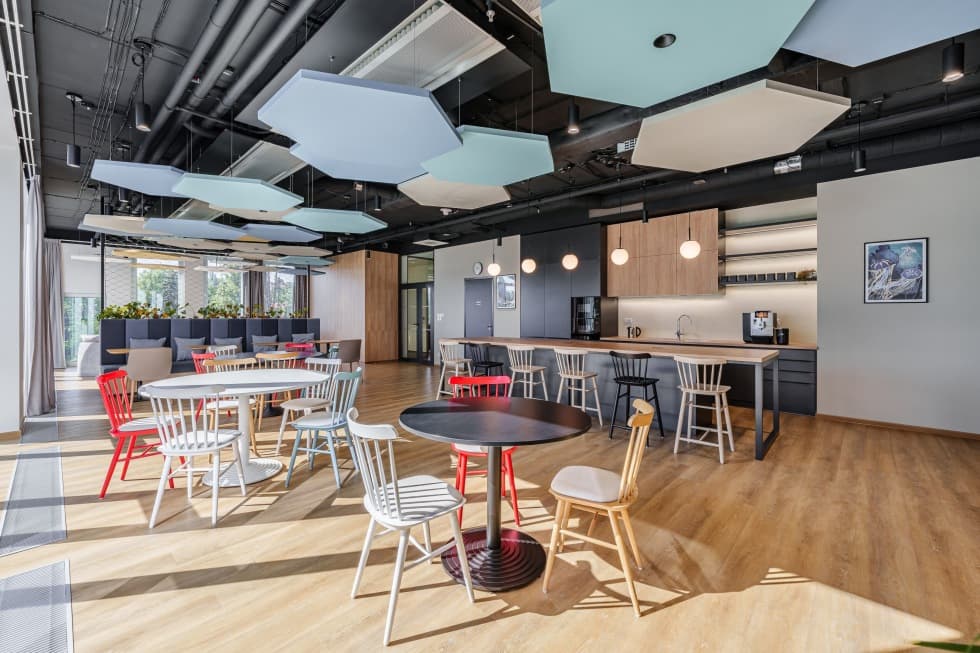 An Industrial Direction
The architecture of the new spaces was created in collaboration with the client, but our team had great confidence. The result is a timeless interior with thoughtful details and plenty of space. It seamlessly aligns with the identity of the association.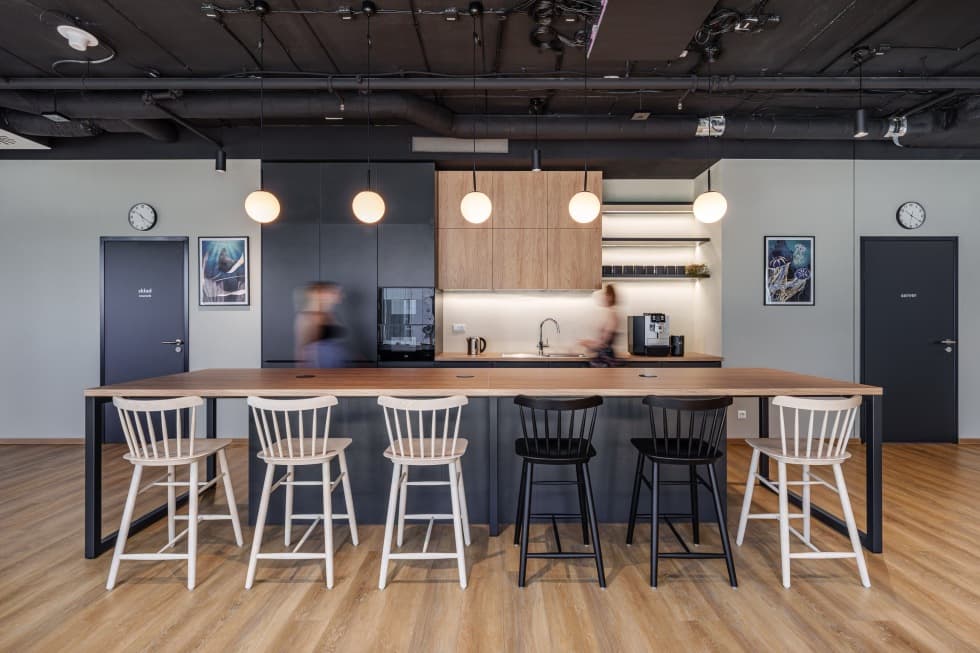 The noticeable industrial style brings out more prominent elements and allows for the incorporation of all technical equipment, including cabling and data connections. The refreshed design, compared to the old offices, has a positive impact on the attractiveness of the work environment for potential job seekers.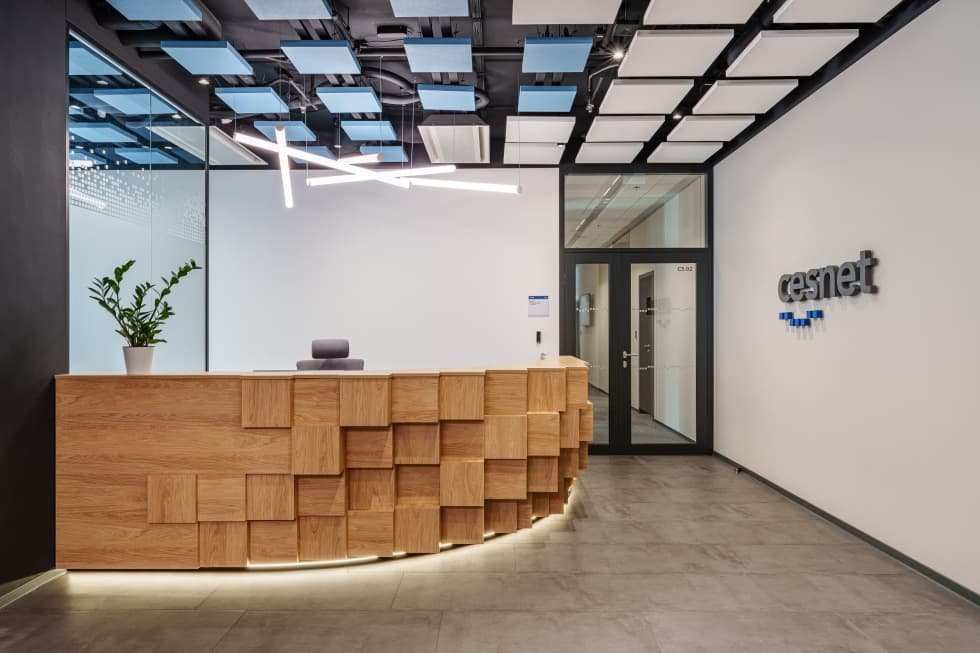 An interesting aspect of the entire implementation and another example of creative woodworking is the reception desk made of "blocks." Overall, the headquarters features darker color tones and combinations. The conservative choice aligns with the nature of the activities and employees but still exudes a contemporary and elegant atmosphere.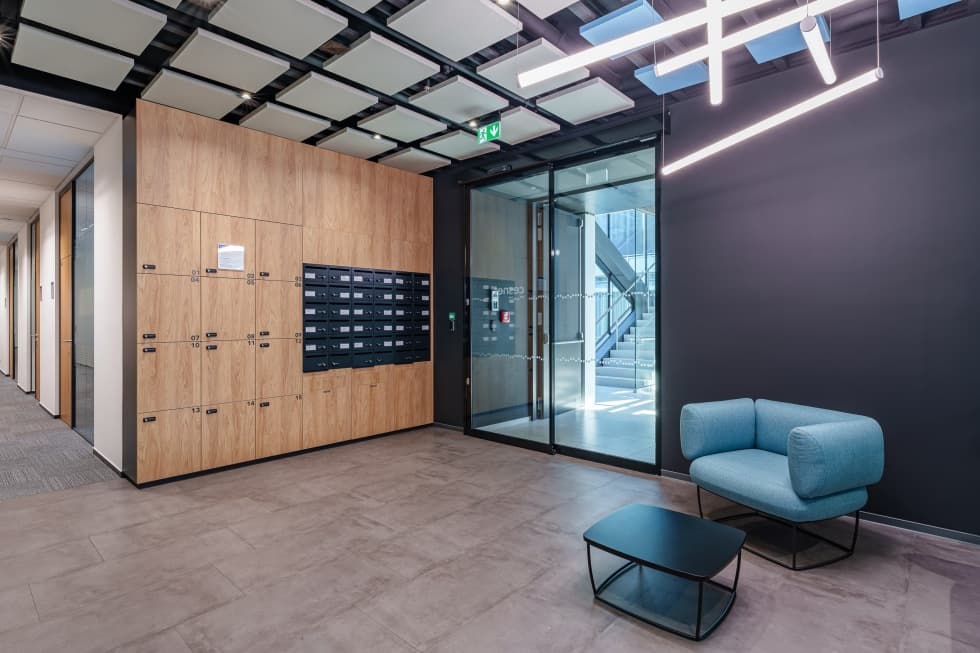 Material solutions play a crucial role in the interior, with wood, concrete screed, glass, and concrete decor vinyl being dominant.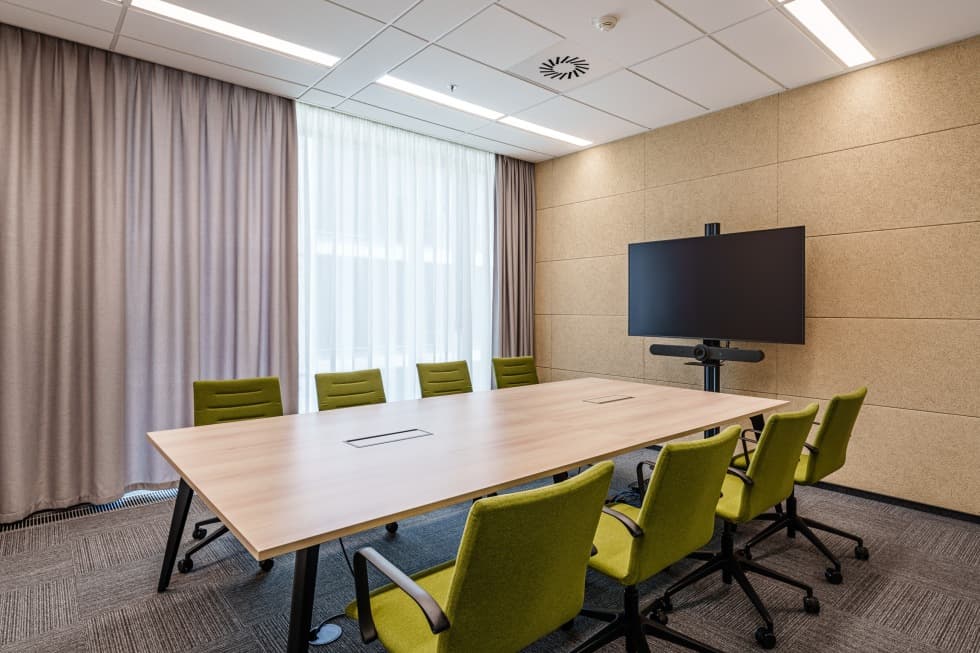 Tailored to the Work
CESNET is largely an IT company, so great emphasis is placed on the ergonomics of individual workstations, with a small portion of desks serving for shared use. Lockable cabinets are an integral part of them. The furnishings, including desks and chairs, partly come from the original spaces, but new soft seating and meeting room furniture complement everything.
Acoustics are also considered, with solutions such as wood fiber boards, upholstered panels, and phone booths.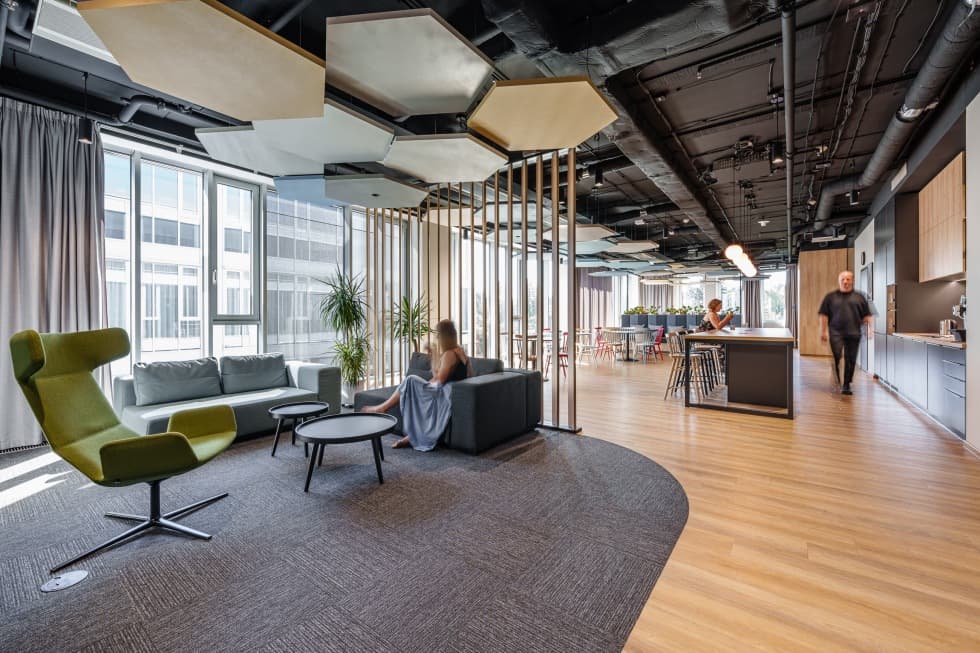 The realization of the thoughtful design and excellent collaboration has resulted in a representative headquarters that meets high standards in terms of quality, design, technology, and security. If you also want to turn your ideas for a new interior into reality, do not hesitate to contact us.
Author of the photos: Petr Andrlík
Do you like it? Share it.
Want to sit in an office that looks like this?
Write to us with your requests and wishes. We will create your dream interior.