New cafeteria and dining center in Diamond Point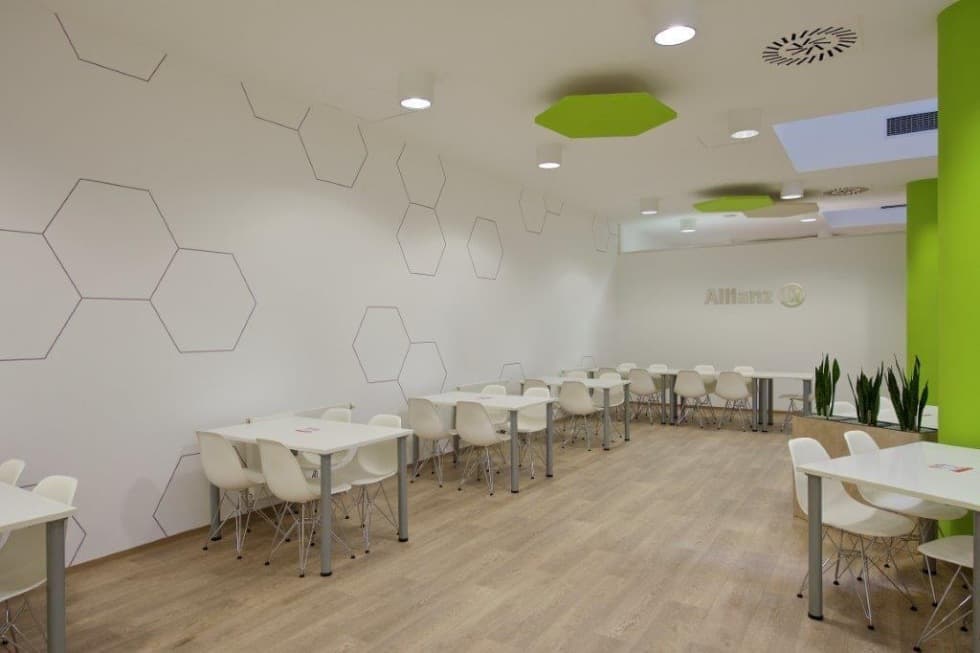 At the beginning of September the design reconstruction of cafeteria and canteen at Diamond Point was completed.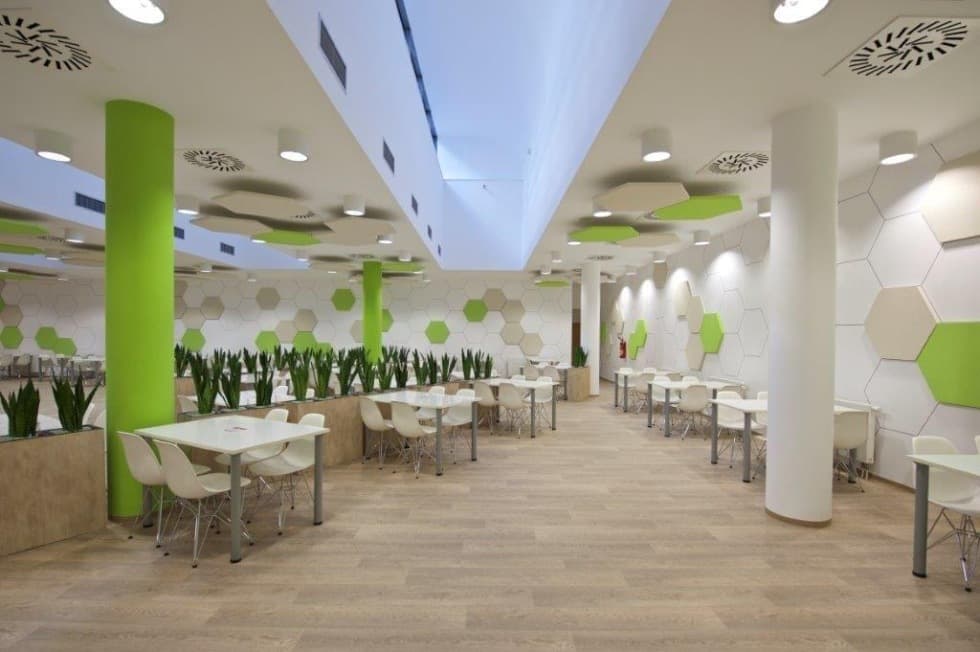 Reconstruction
During last year the building, whose owner and largest client is Allianz insurance company, went through several design and construction improvements of common areas. At the beginning of 2015 full reconstruction of both receptions, designed by Bořek Šípek, was completed by CAPEXUS as a general contractor.
Interior design of the cafeteria comes from Capexus architect – conceptual intention was to incorporate sound absorbing panels, which should improve acoustic comfort of the space. During the lunchtime cafeteria has a capacity of some 200 people, which causes high noise level and in the past the cafeteria was bustling and uncomfortable.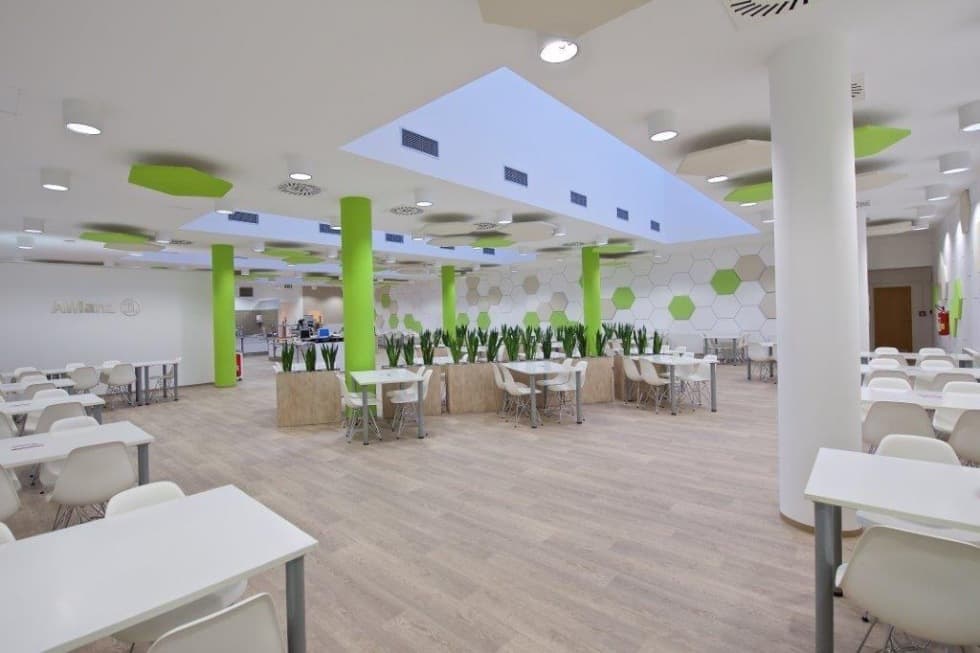 Colorful honeycombs
Panels are conceived as colorful honeycombs on the walls and ceilings. Their irregular layout is supported by the graphic wallpaper with the hexagonal motive.
Harmonized decors
The combination of green and coffee color sets the tone of the space, all of the other decors are harmonized in neutral tones. Paintings as well as furniture are left in white color.
Do you like it? Share it.
Want to sit in an office that looks like this?
Write to us with your requests and wishes. We will create your dream interior.