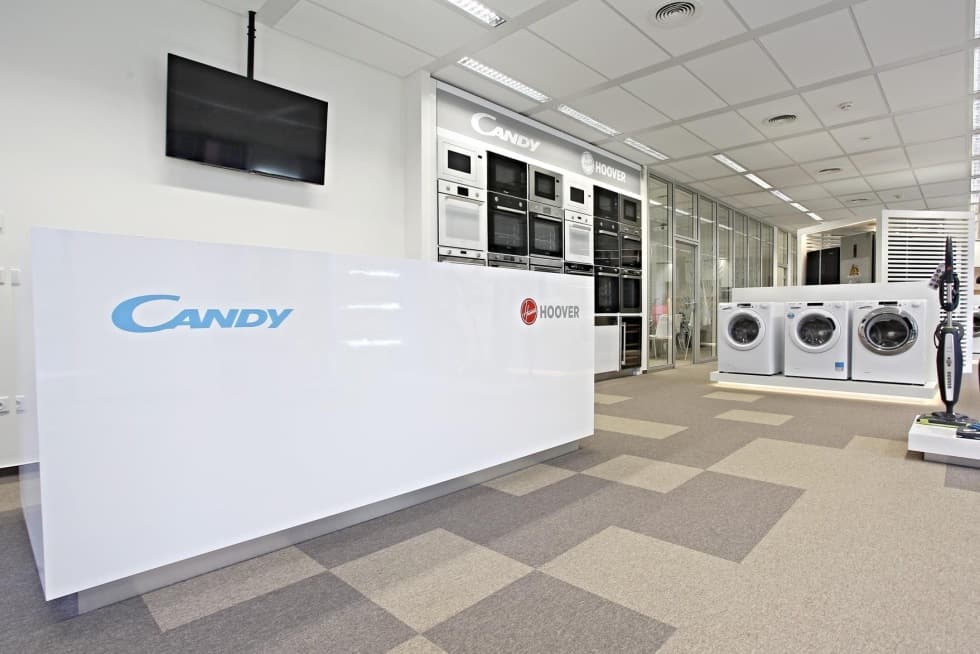 For the second time CAPEXUS has cooperated with the Czech branch of the brands Candy and Hoover, this time to create a brand new showroom area for them. You can read all about our first project with Candy Hoover here.
Not only showroom
The dominant section of the 155 m2 space is the showroom area that displays selected products from the brands Candy and Hoover. Part of the showroom area also includes a reception and a kitchen. With this realisation, we were aiming to create a showroom, where there would be enough space to present the appliances in a way that would create a clean, light, but also representative place. Our architect Ing. arch. Tereza Bradová took the task in a very elegant way and created a beautiful showroom space according to the wishes of our client.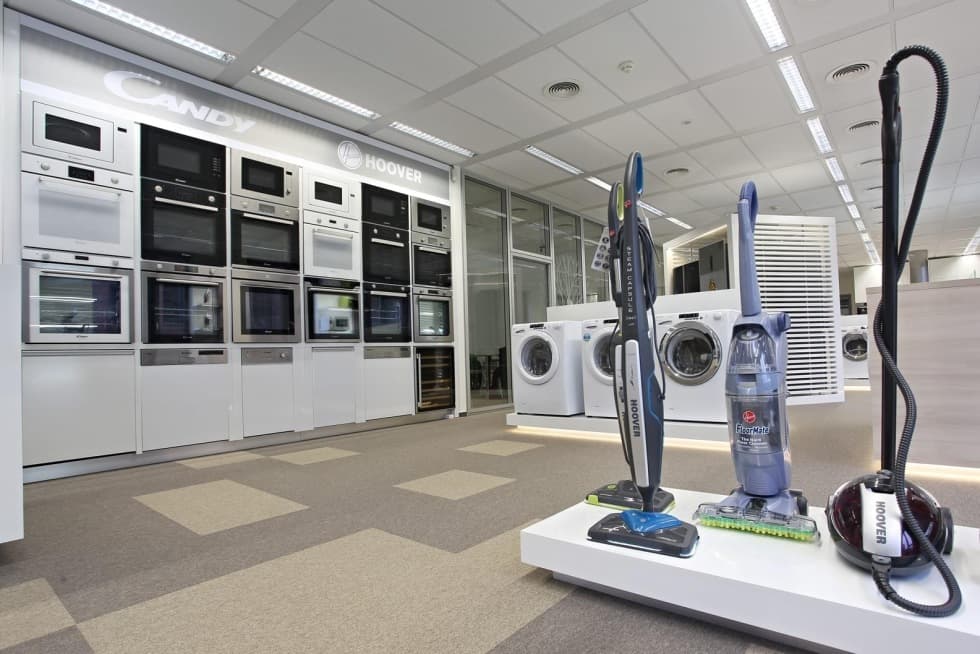 Useful customization
The area carries on into a meeting room, which is part of the offices for employees that we created for this client in our first cooperation together. All the furniture in the showroom is of remarkable custom woodwork, using a combination of acacia wood and white decor.
Futurama Business Park
The Futurama complex is located in Prague 8 - Karlín very close to metro station Invalidovna. The Futurama office spaces consist of five buildings with a total area of 41,300 m2. The project offers not only offices but also spaces for relaxation and recreation in green areas and with water features that give life to the entire area. The Futurama meets the highest global standards and requirements.
Do you like it? Share it.
Want to sit in an office that looks like this?
Write to us with your requests and wishes. We will create your dream interior.