Background of the company ResMed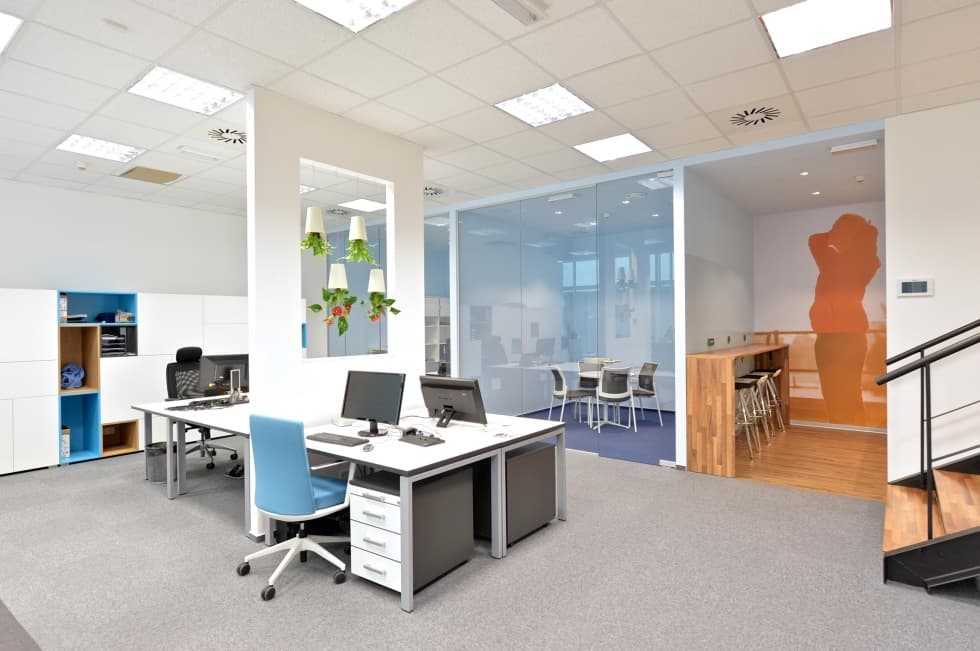 Other realization of CAPEXUS is recently completed fit-out for the Czech representation of ResMed, an expert on healthy sleep, based in the CityPoint building in Prague 4.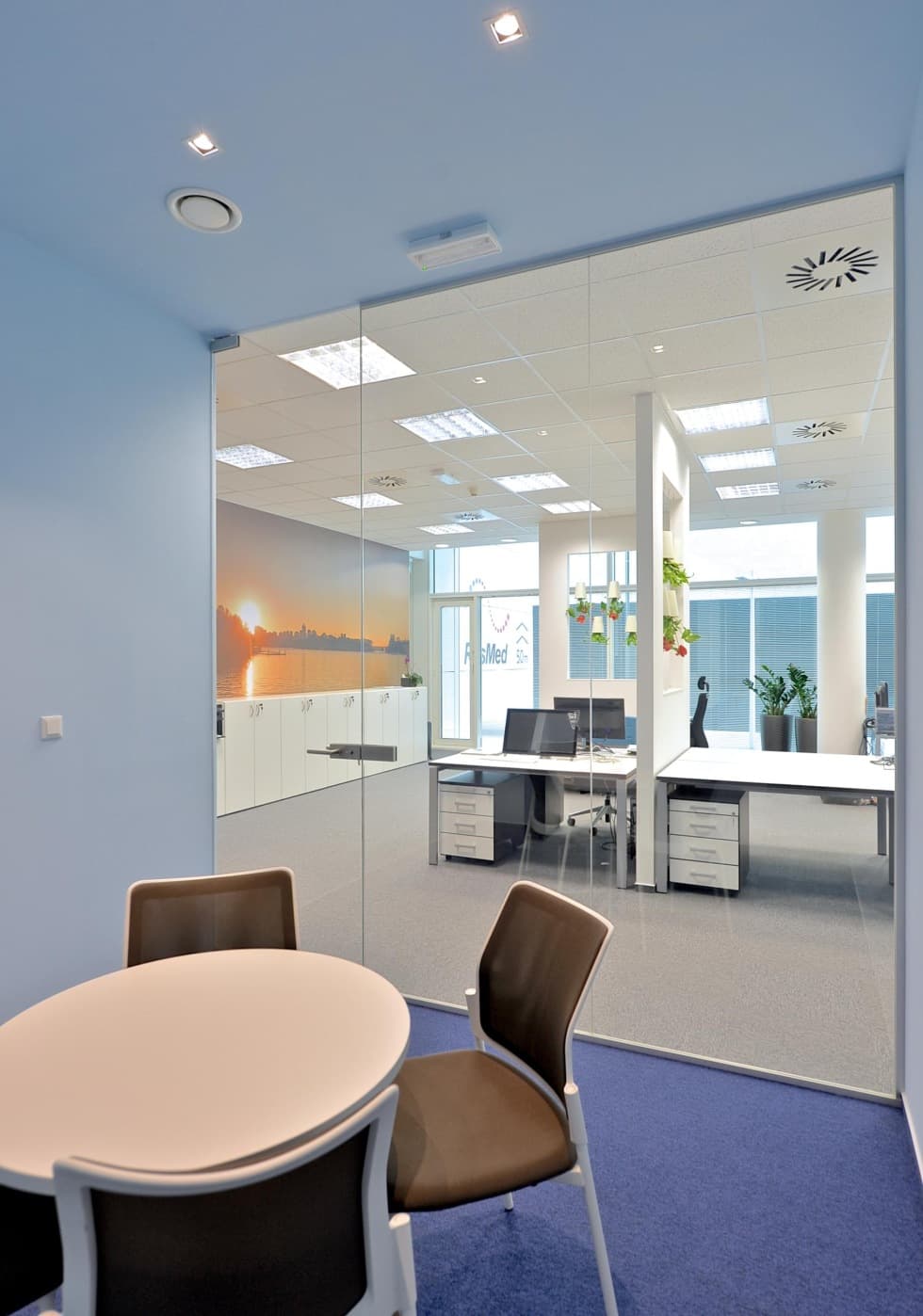 Influences on result
Offices first went through many building alterations, including new electrical and building technology. Implementation faithfully replicates the visualization created by our architects and is greatly influenced not only by the corporate identity and the latest trends, but also by the predisposition of the space itself.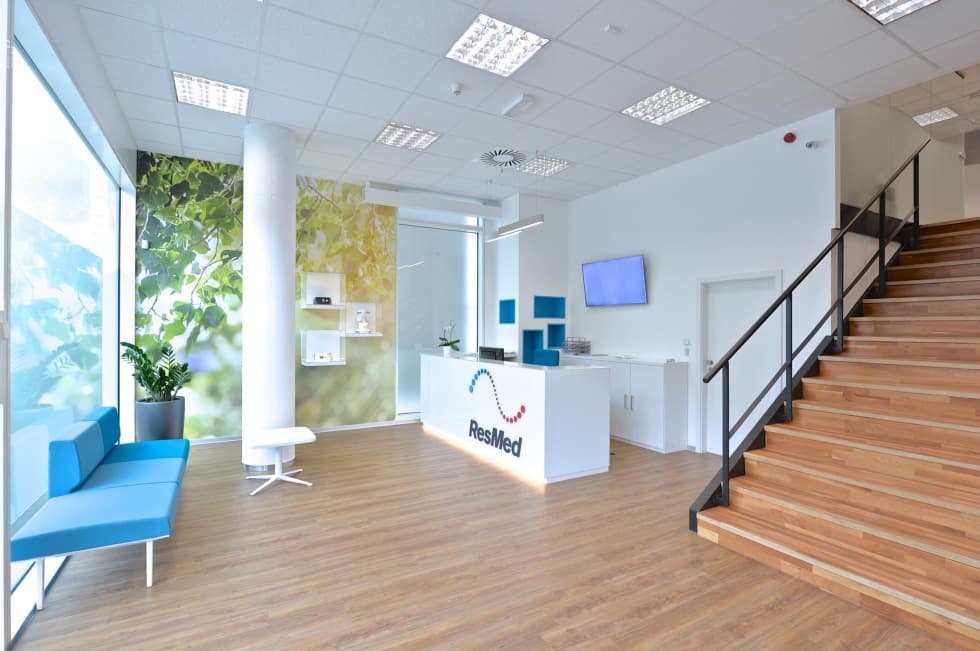 Offices and more
From the parterre accessible office space consists of entrance reception and examination rooms, in the back of an open offices is affiliated kitchen and meeting room. Space was separated by glass partitions Verti and office furniture was delivered by ACTIU, specifically tables and sofas of LONGO series, URBAN and CRON chairs or bar stools MIT.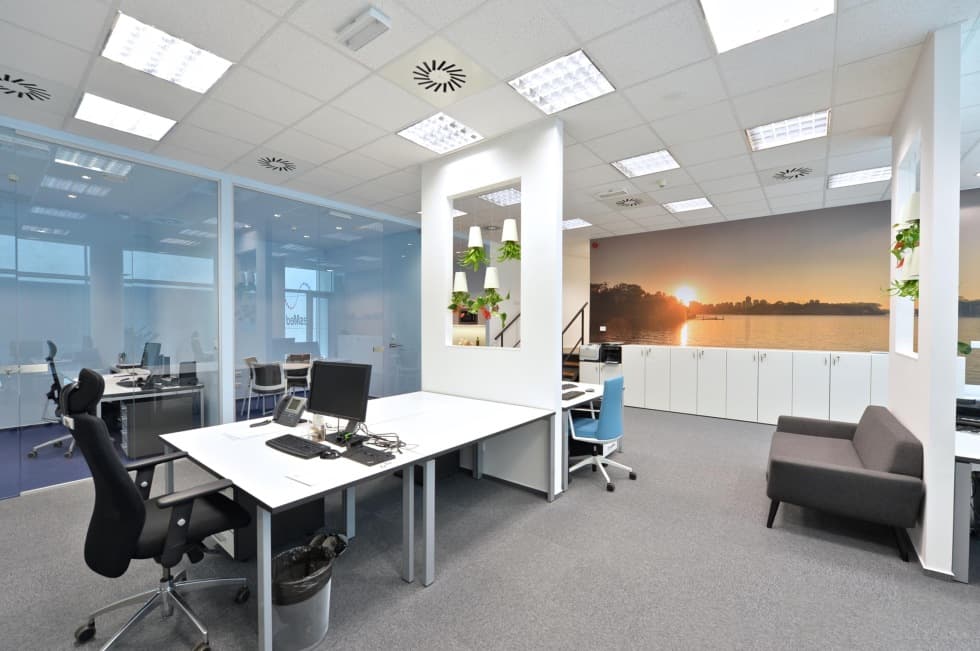 Not boring division
Plasterboard partitions nicely separates individual working places, but also thanks to the holes with flowers do not diminish the space and act as a creative design element. The interior is supplemented among other things, also by allover wallpaper that color harmonizes with the whole concept.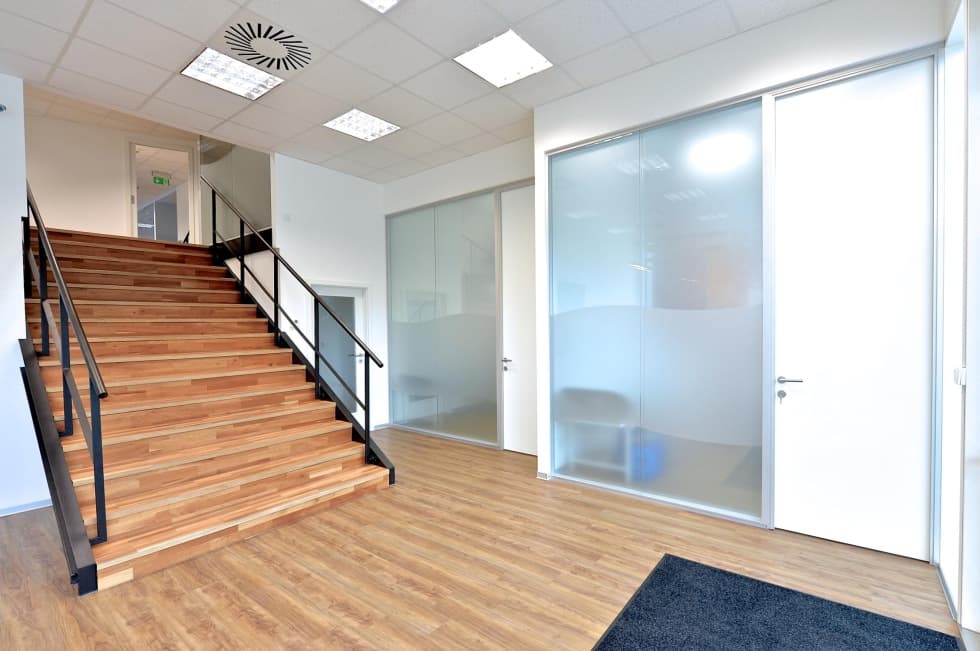 City Point
City Point – the modern office building designed by architect Richard Meier. It is located at Pankrác – one of the most sought-after office locations today. The object offers approximately 8,000 square meters of office space. The construction of this building meant the first step of the implementation of the project CITY.
This project can boast a clear advantage of position both in the field of transport and also in the field of services due to the close shopping center Arkády. In addition to easy access by car City Point is also available from metro station Pankrác on the C line and the planned extension of the line D.
Do you like it? Share it.
Want to sit in an office that looks like this?
Write to us with your requests and wishes. We will create your dream interior.