New spaces for the API maker. APIARY moves to KARLÍN HALL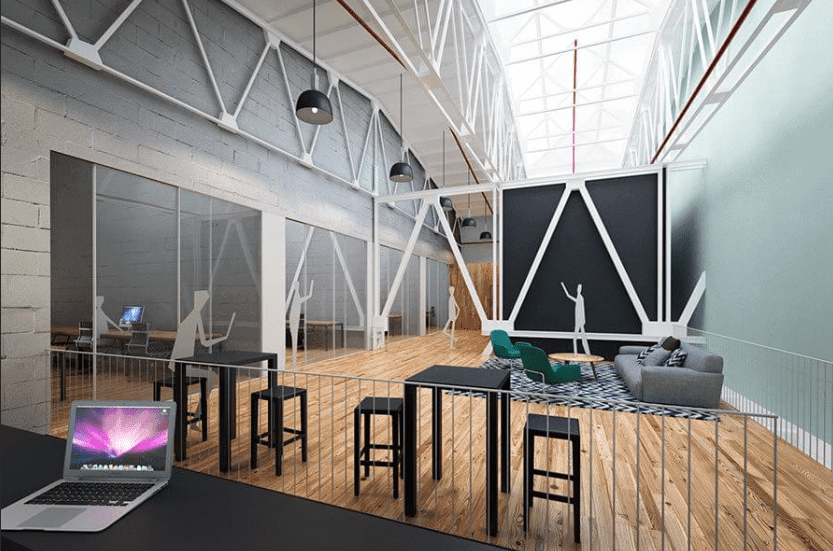 APIARI, a young inspirative company engaged in the manufacture of tools for the web interfaces, will have new offices at the KARLÍN HALL building.
The interior design comes from MAJO architects; the text draft below explains the conceptual idea of space: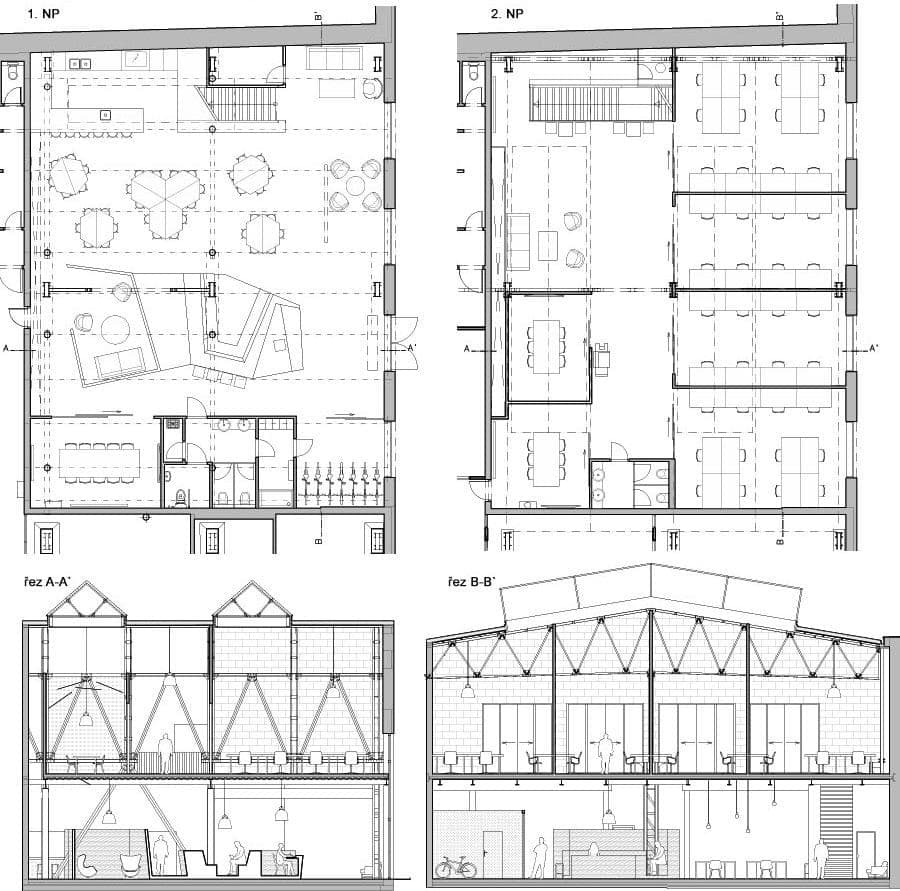 Floor plan
The fitout for APIARI tries to retain the industrial character of the rental unit. New structures are designed as clearly defined installations and are placed within the existing steel construction. To keep the magnificence of the industrial space, the installations terminate under the ceiling. The office space is divided into the darker 1. floor (1.NP) where utilities and recreational operations are placed, and the lighter 2. floor (2.NP) set for the workplace. The visible steel constructions are painted white, the technical equipment keeps its current form. The floor is designed from industrial cement grit and oiled larch floorboards. Other materials include patterned sheet, spruce boards, anthracite laminate, gray painted breeze blocks and white painted bricks. To emphasize the industrial character of the offices, factory lights were used.
The implementation is planned for April / May 2015. The moving-in will take place in early June.
Do you like it? Share it.
Want to sit in an office that looks like this?
Write to us with your requests and wishes. We will create your dream interior.