An industrial showroom for screed experts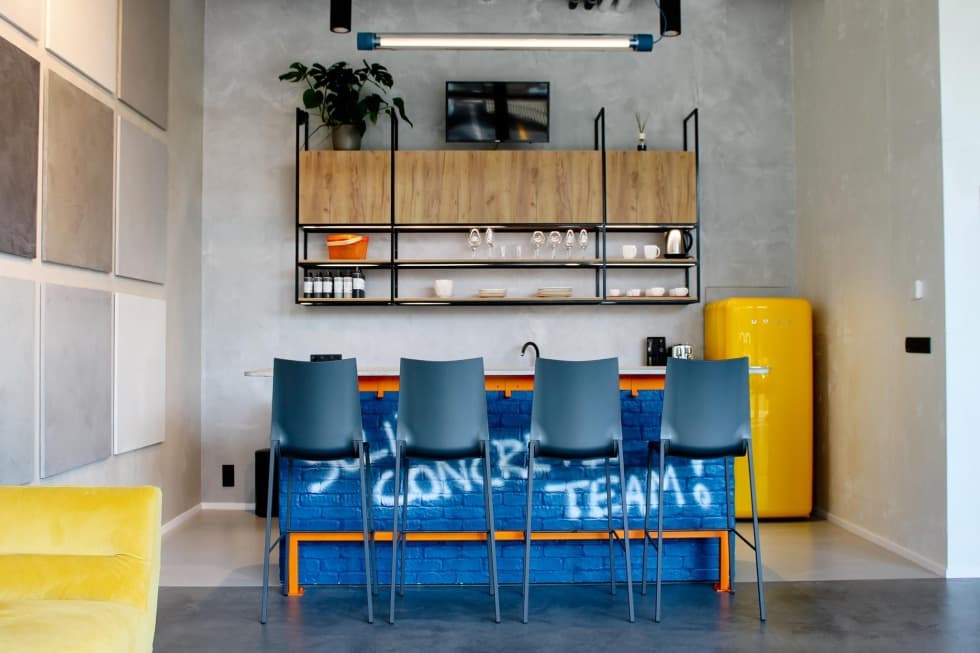 Designing a showroom for companies and specialists in a field that we regularly encounter during our implementations is always an interesting challenge. This was no different in the case of the premises for the 3deco company, which is one of the leading experts in concrete screeds with more than 15 years on the market. See the place where clients discover the magic of concrete screeds.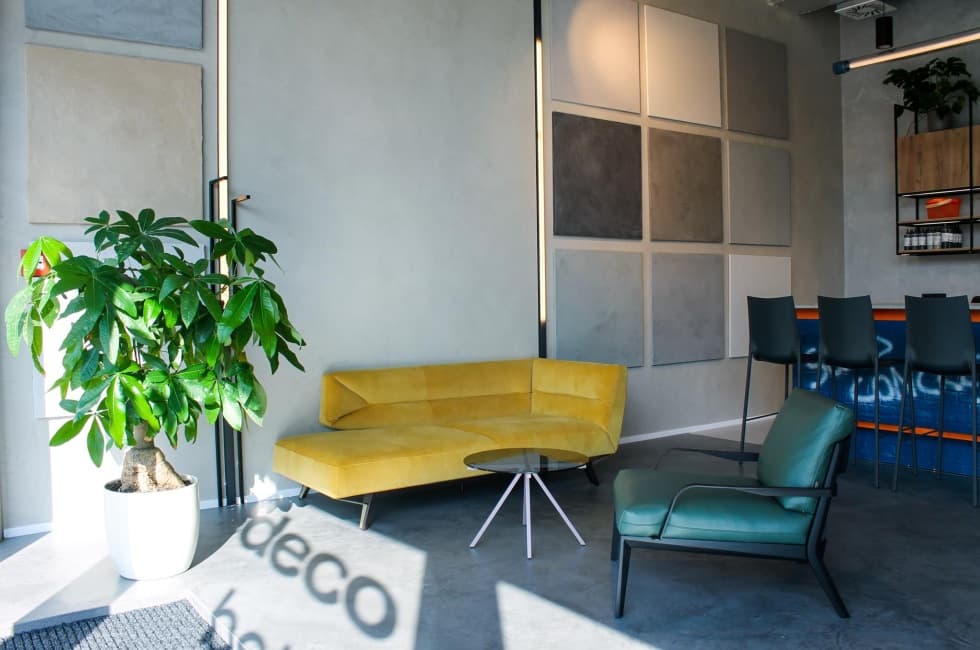 For the comfort
of visitors
Properly combined colours, decors, surfaces – this is
a matter of course for 3deco and CAPEXUS, which is reflected in the overall look of the brand-new showroom on the ground floor of the DOCK IN FOUR office building. It is part of the modern construction in the area of the former Libeň docks and resonates perfectly with the company's professionalism and progressive approach to the craft.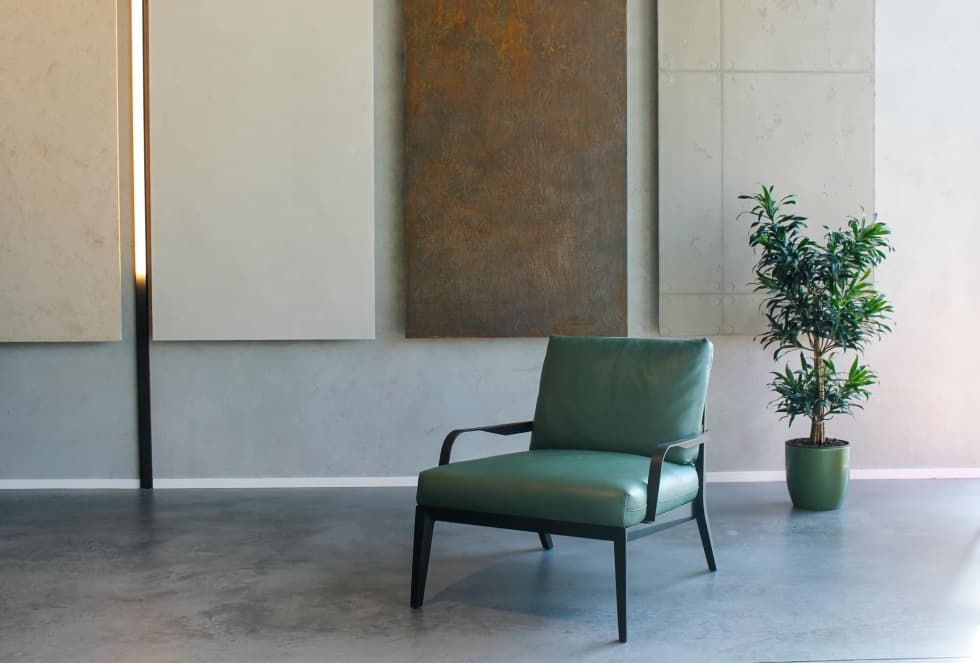 Using every centimetre
Although the floor area is only 60 square metres, it was possible to use every centimetre to the utmost with an appropriately selected number of elements and a clever layout. Thanks to the high ceilings and glass, the showroom looks exemplary and airy, so visitors can comfortably see the exhibited products under excellent lighting conditions. An atypical kitchen, whose style fits into the context of the entire design, can be used to prepare coffee or snacks.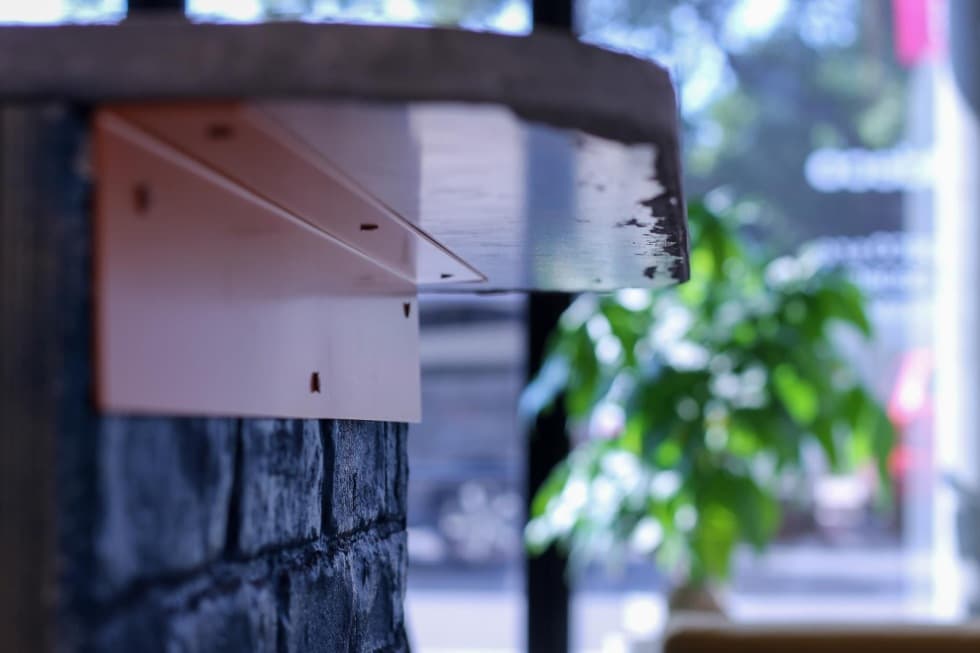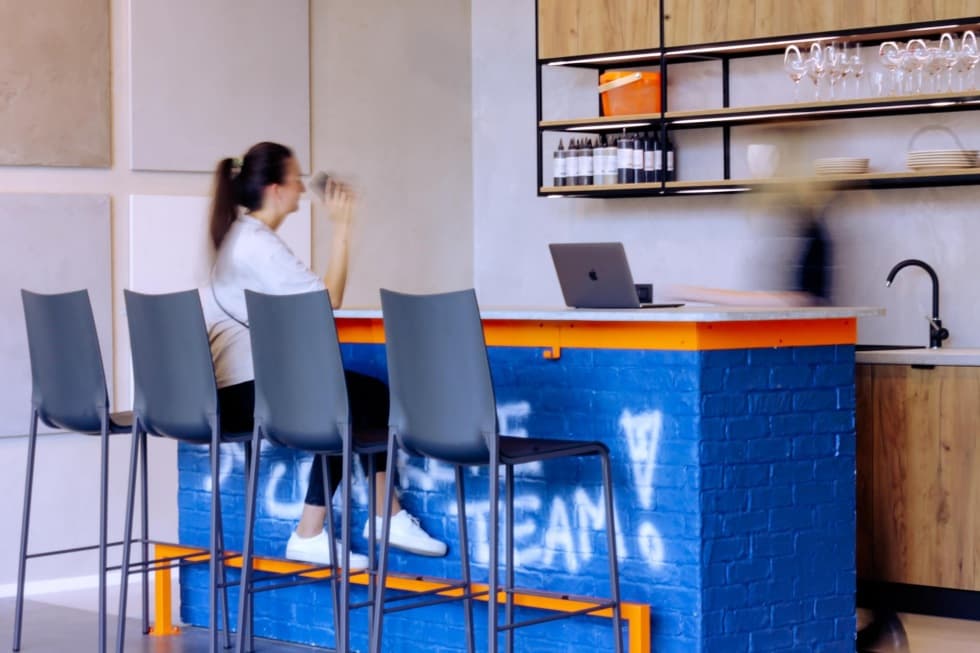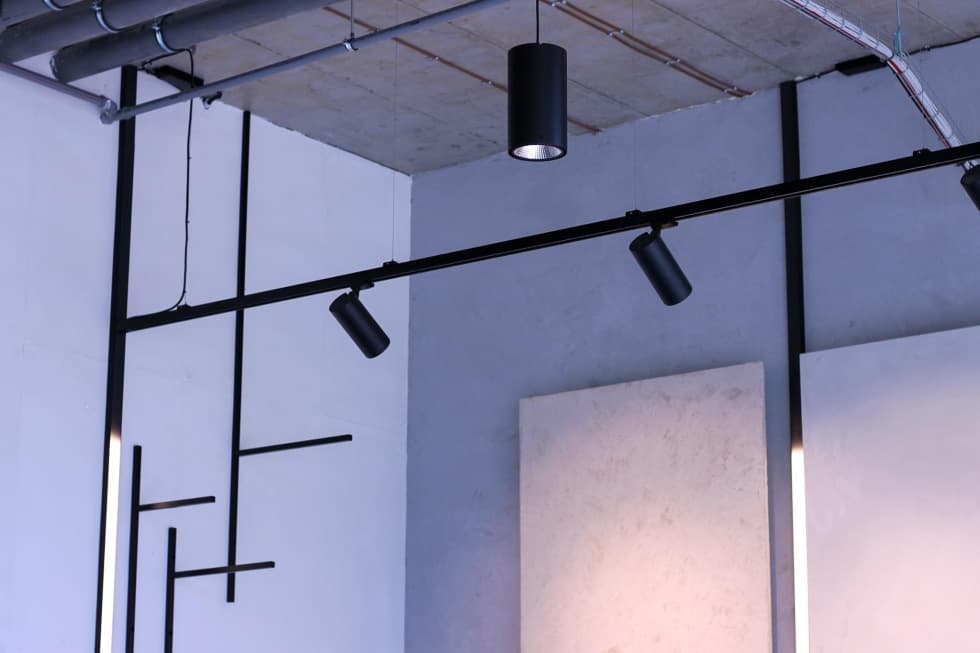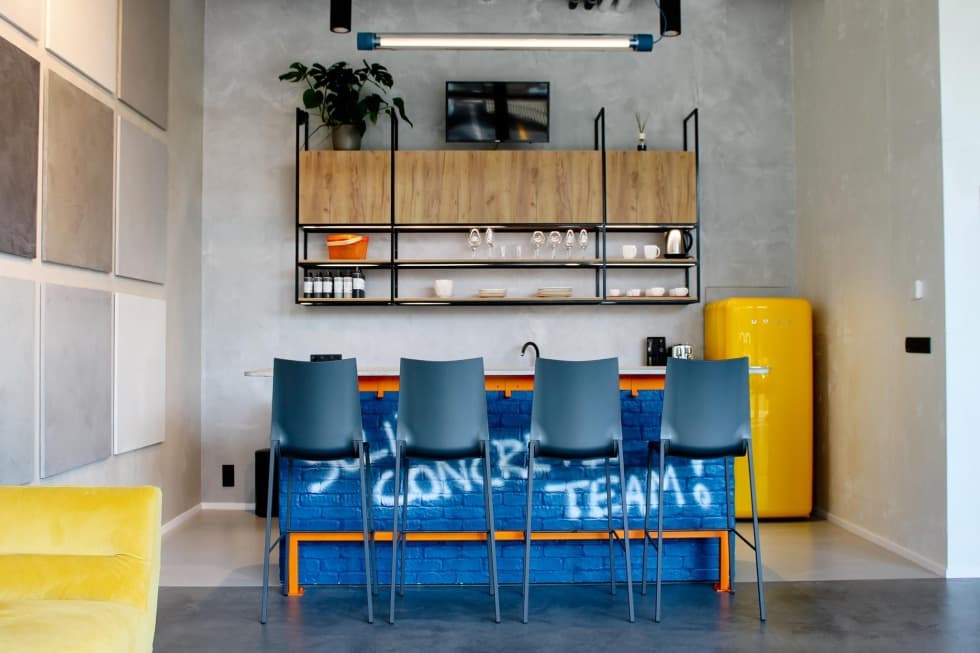 The essence of Italy
The fresh industrial space with the essence of Italy uses high ceilings and glass to flawlessly present not only the mentioned products, but also the character of the brand. The dark colour is extremely interesting in the space, represented not only by the large logo on one of the walls, but also by the furniture, steel construction and lighting fixtures. The result is a showroom that can capture and sell the uniqueness of 3deco.
If you would also like to have an attractive showroom or modern offices, do not hesitate to contact us. We will be happy to take care of your project from start to finish.
Author of the photographs: Martina Prášková
Do you like it? Share it.
Want to sit in an office that looks like this?
Write to us with your requests and wishes. We will create your dream interior.