New offices for Wargaming game developers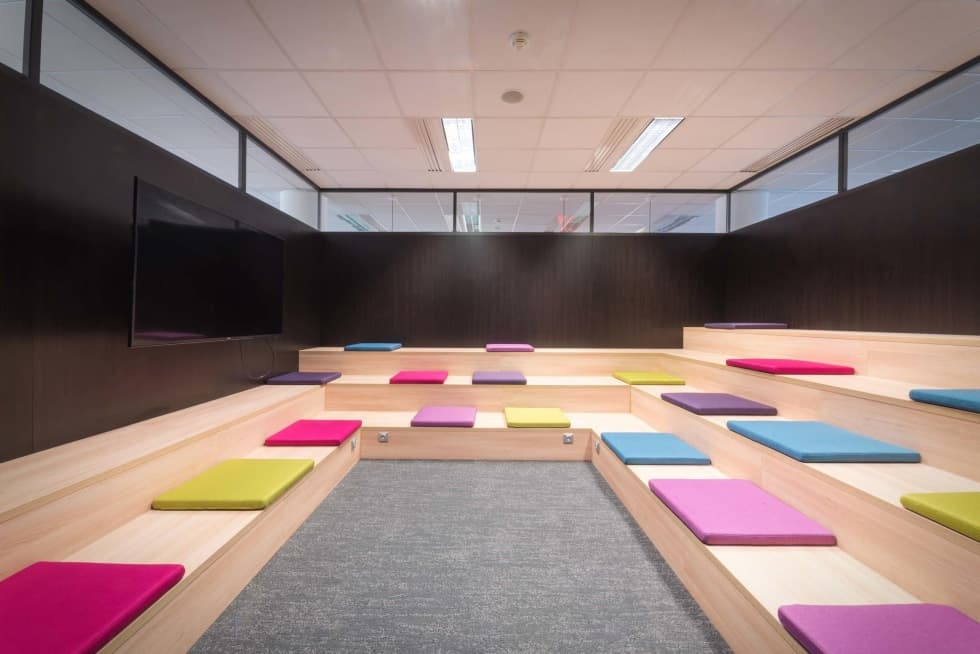 In July CAPEXUS completed two projects in the Oasis Florenc development in Prague. In addition to the PGRLF offices, we also realized new facilities for the game developers of Wargaming. The most attractive part of the new offices is a noteworthy meeting room with cascade seating.
Game of colours
Wargaming has more than 150 million players and 16 offices all over the world. We have contributed to making their office in Prague a sparkling addition. We finished the project documentation and realized the complete fit-out, for the studio known for games such as World of Tanks. The interior is divided into four open space areas and several individual offices, meeting rooms and relaxation zones.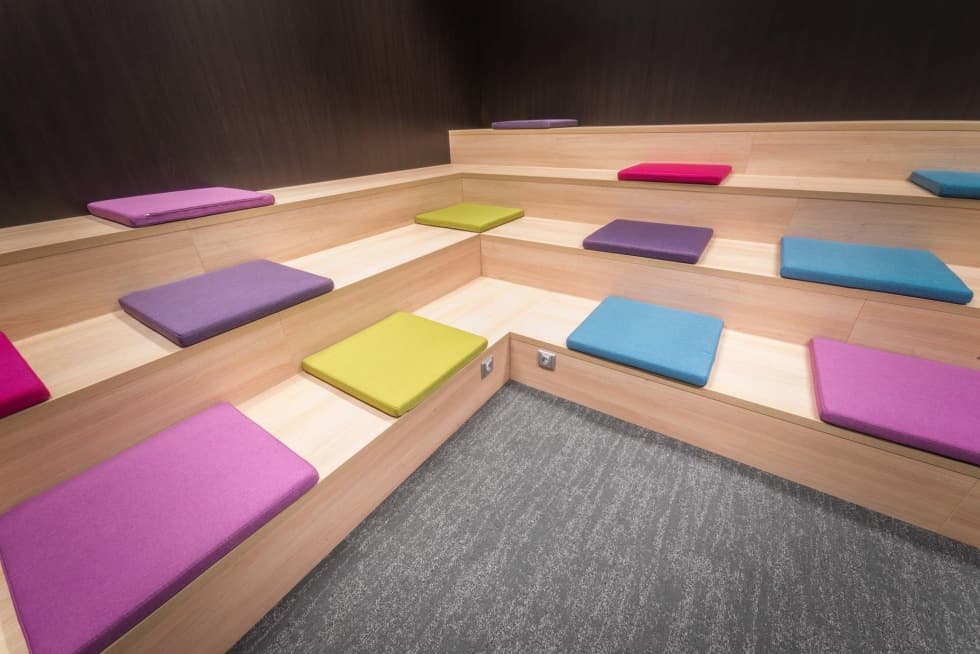 Unusual conference room
Distinctive is the informal meeting room made to order by carpenters with cascade seating, where the team can get together at regular meetings even in large numbers.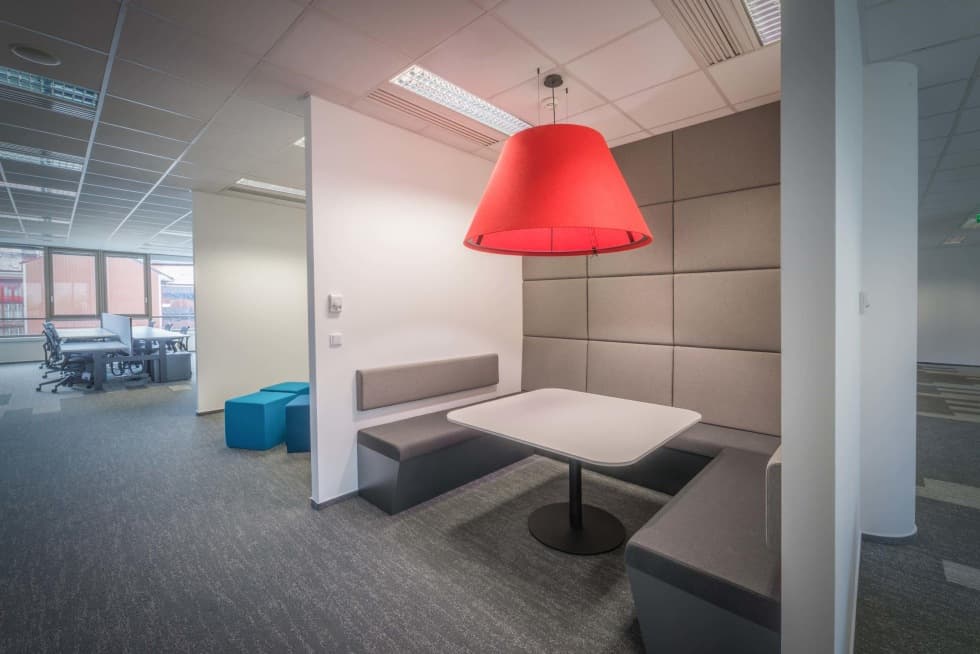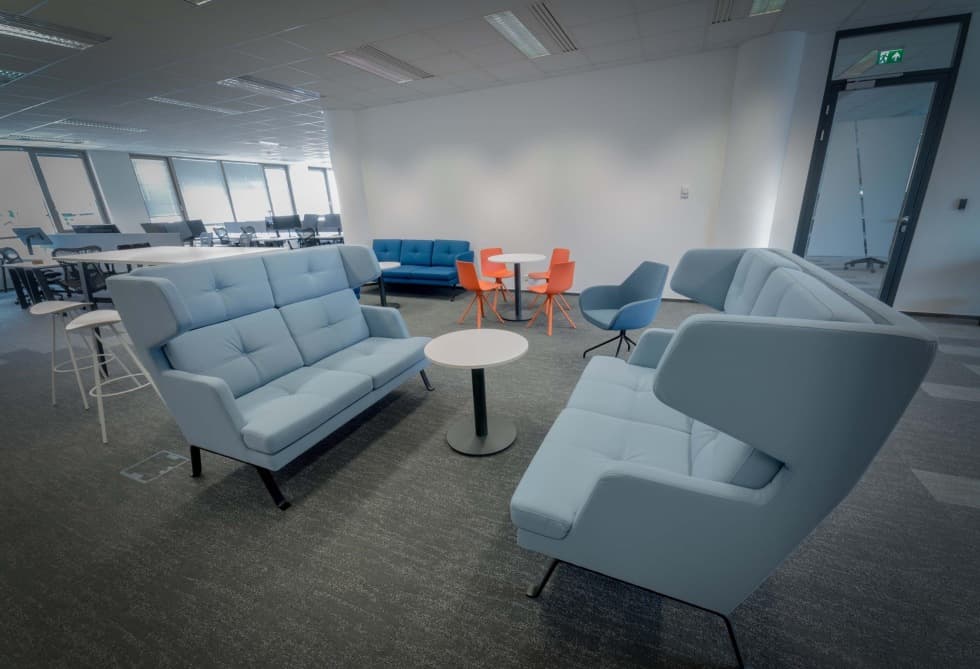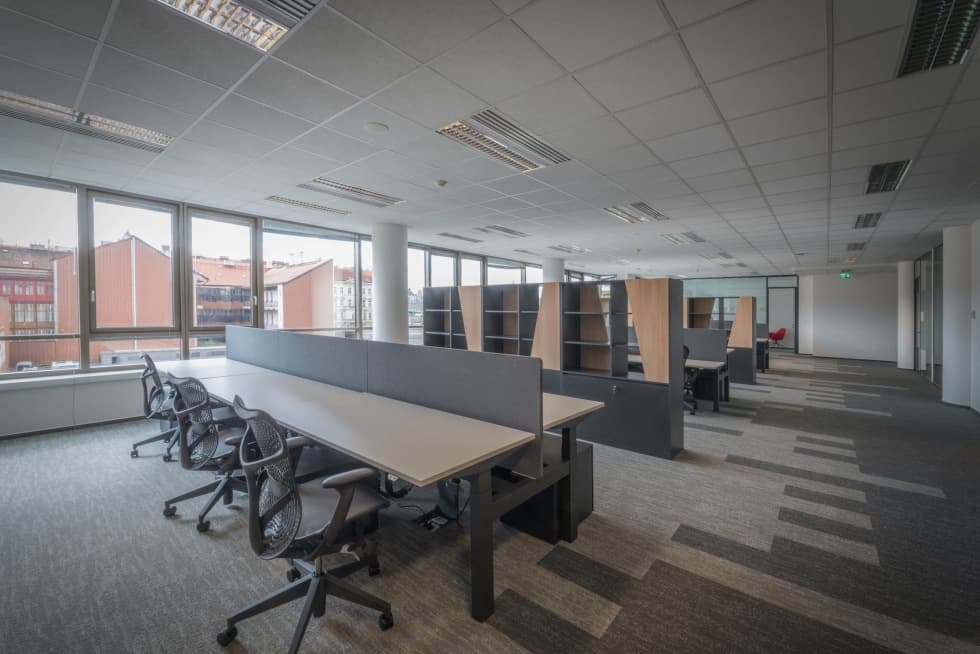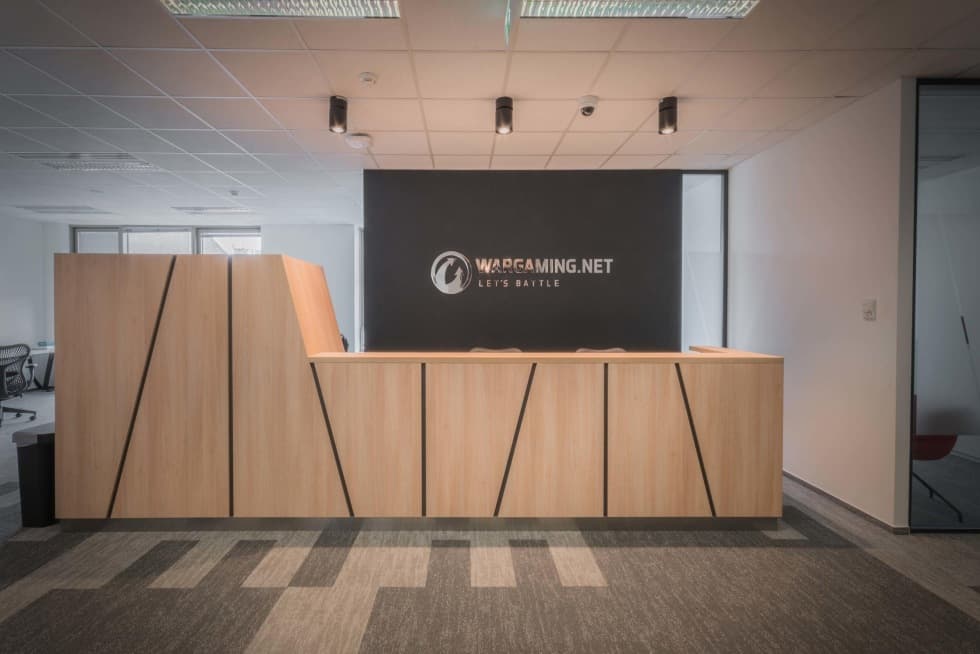 Atypical room lighting
The new tenants and visitors also appreciate the reception and unique lighting at the informal seating areas. The game developers have adjustable desks at their disposal.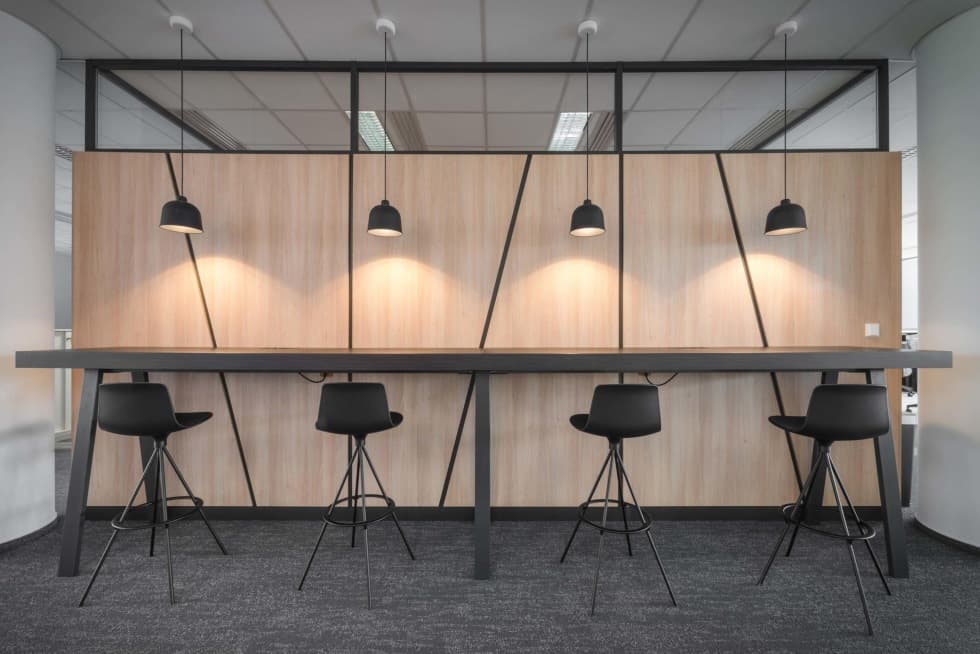 Need for speed
Due to their specialization, the client naturally required an above-standard server room, as well as, the fastest project realization possible – we completed the entire fit-out at the area of 1300 m² within six weeks.
Oasis Florenc
Oasis Florenc is located directly in the heart of the Prague commercial center and combines a character of modern administrative building with an inspiring working environment. Oasis Florenc benefits from all the advantages of the location in the city center and at the same time, the exterior parts of the complex provide a lot of greenery and park arrangements, where the tenants can spend their breaks and relax in a calm and pleasant atmosphere.
Do you like it? Share it.
Want to sit in an office that looks like this?
Write to us with your requests and wishes. We will create your dream interior.