Industrial offices for UPC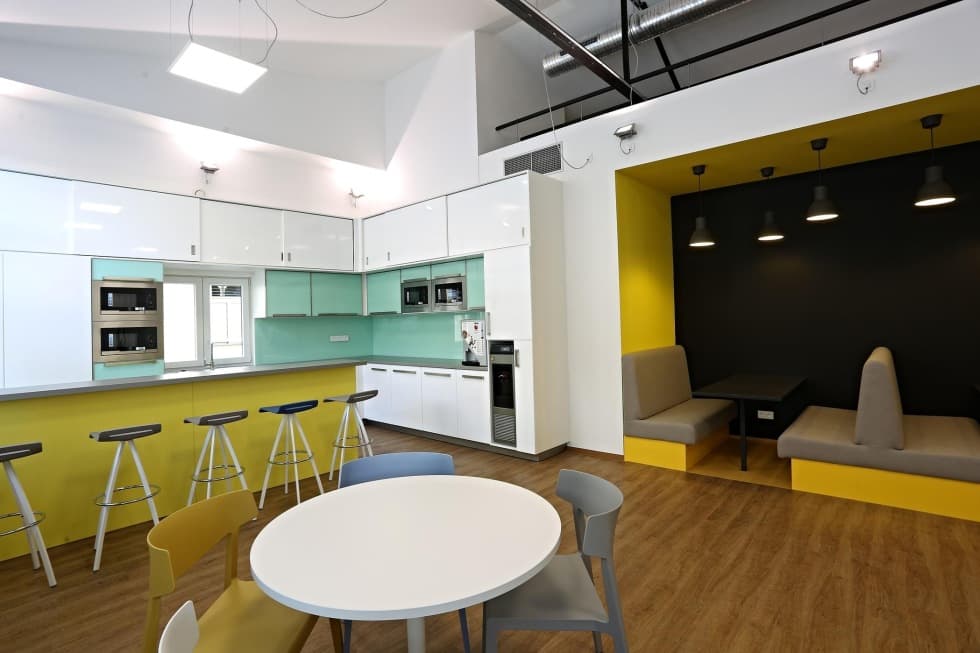 This project consists of two separate areas, new office spaces and relaxation zones with a kitchen area. The 400 m² office complex is unique because it was made from an old warehouse.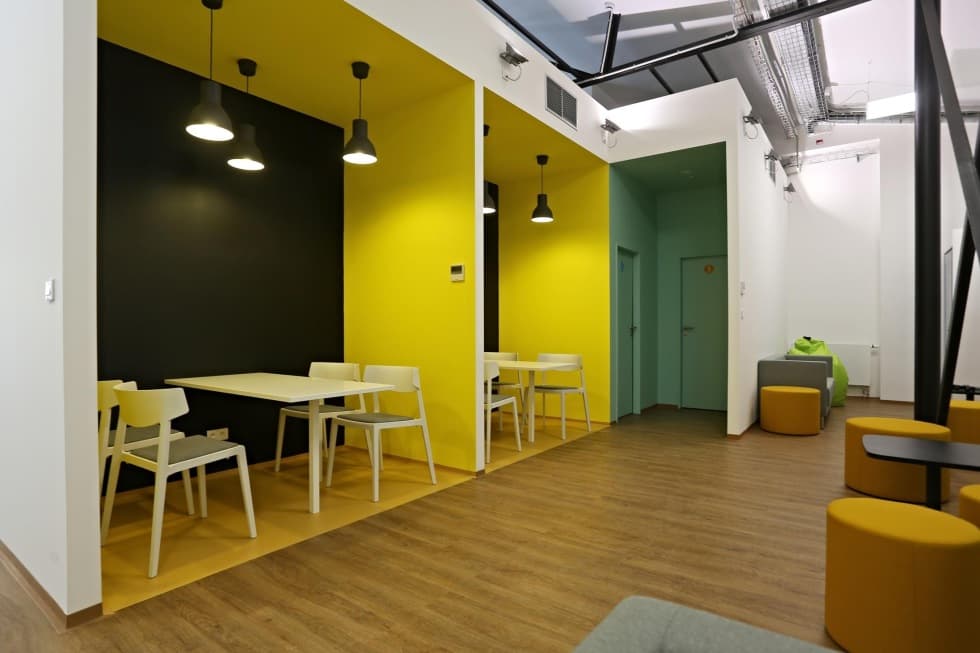 Industrial looking
The architect focused on keeping the industrial nature of the building present in his design, forming an interesting contrast to the modern office equipment used in the project. CAPEXUS designed the interiors and provided the office furniture and carpets.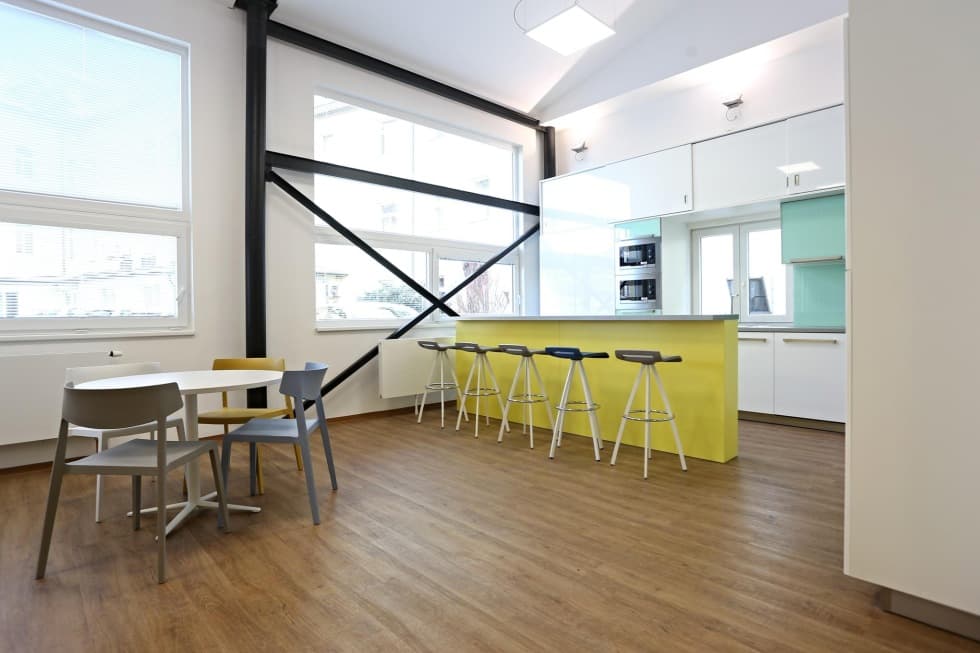 Ocher color is dominant
We used ochre as the signature color, color coordinating it with Prisma and Wing furniture from ACTIU. The Wing chair model holds an international award for its' great functionality and timeless design. The soft-seeting furniture for the relaxation areas was provided by the Czech company Profim. Part of the relaxation zone is completed with a kitchen seeting.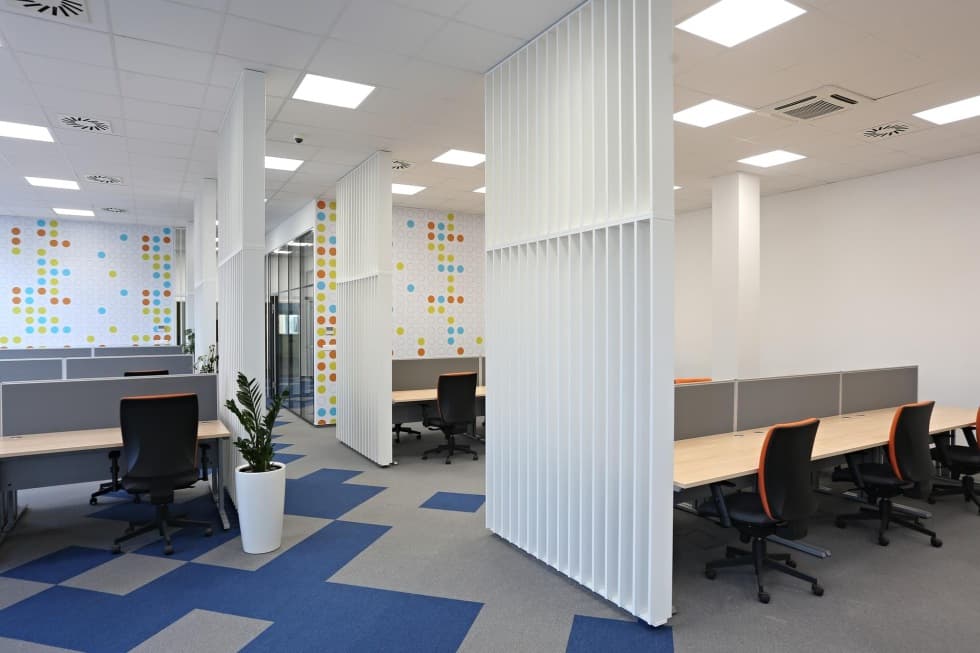 Space division
The lights are made from LED panels by Bachman. The floors are covered with VOXFLOR carpets in the style Hussar. The space is divided by VERTIs' Element partitions.
Do you like it? Share it.
Want to sit in an office that looks like this?
Write to us with your requests and wishes. We will create your dream interior.