Unique offices for the Siemens Developer team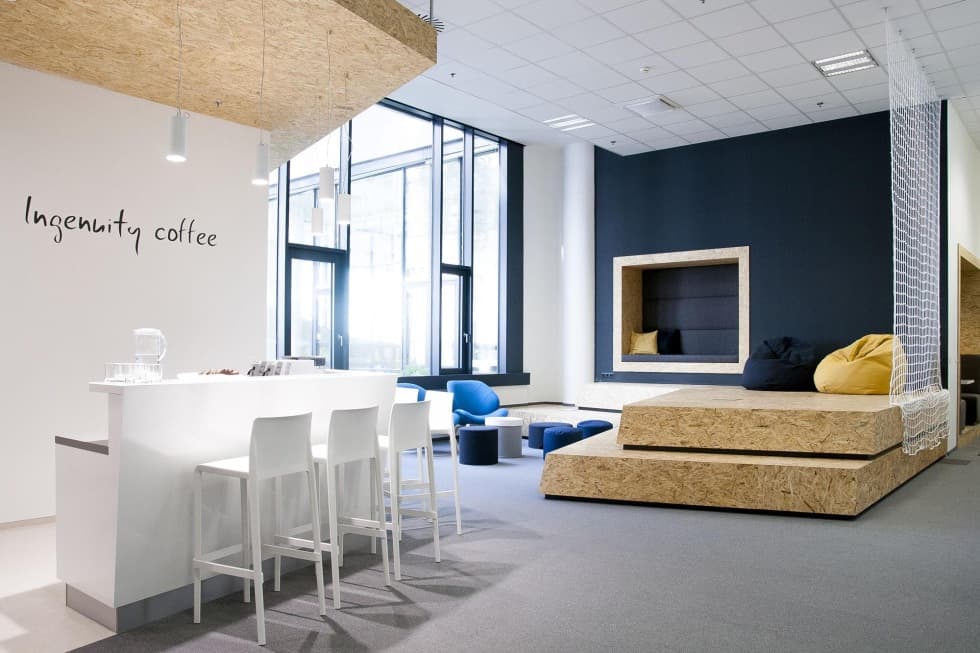 In September 2016, we completed a large project for Siemens developers. The office spaces with a total area of 1 000 m² are located on the ground floor of the building West City B2 in Prague 5 - Stodůlky. The project consists of a fit-out and furniture equipment.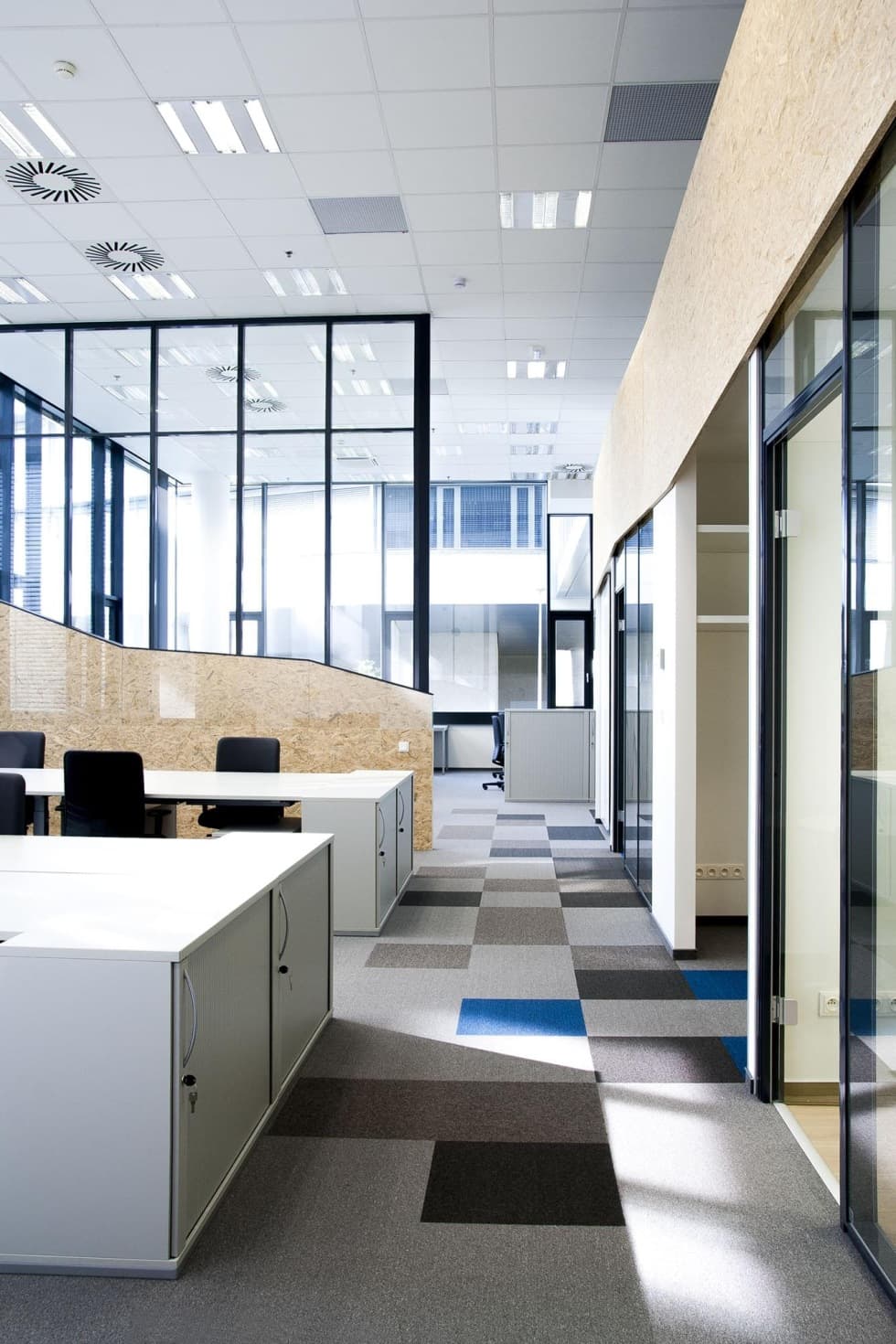 OSB as basis
The task was to create a unique, modern and airy space. The main element of the interior design is OSB construction, which supports not only the suspended ceilings, but also areas for relaxation and informal meetings. Thanks to the OSB plates and the use of subtle shades of color, complemented by corporate blue, we created a bright, cozy and unusual space to work in.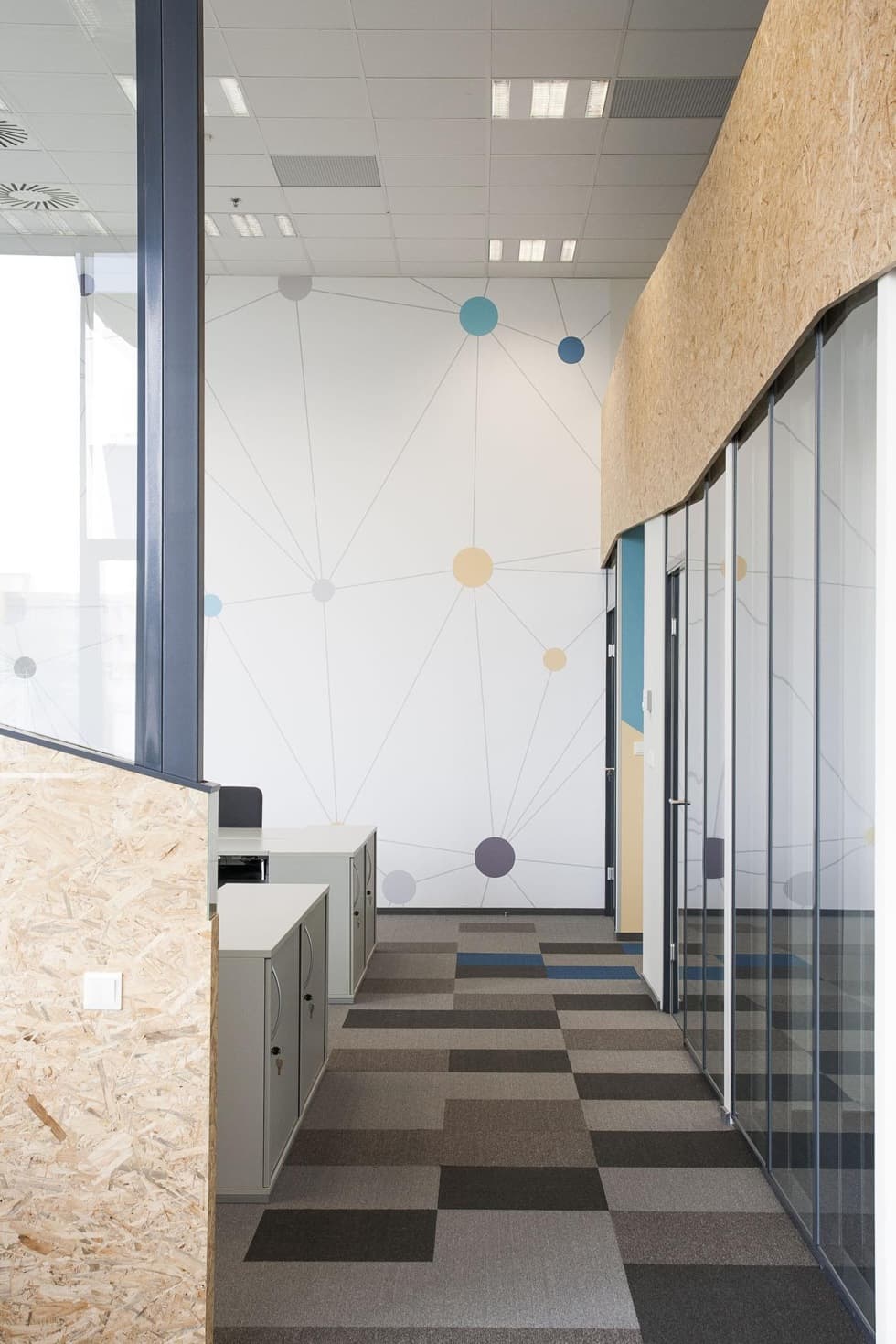 Playful environment
The playful environment is supported by the design and the colors of the carpet, which were at first glance randomly scattered. There are unique glass walls/boards on OSB semi-glass paneling partitions that you can write on, a board painting that can also be used as a writing board and large wallpapers with colorful motives. The architectural part was designed by our architect Ing. arch. Tereza Bradová.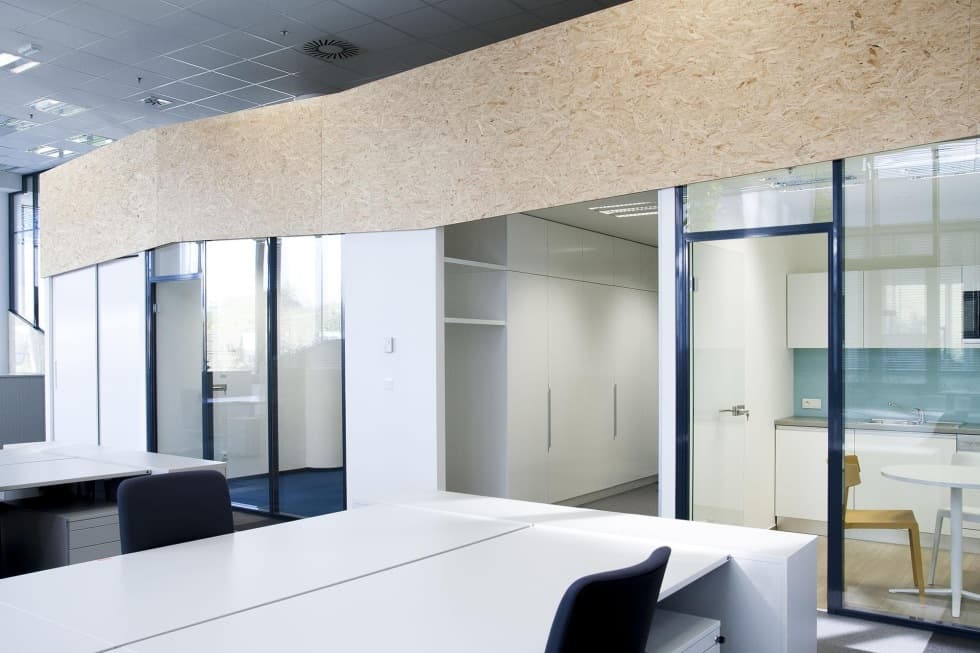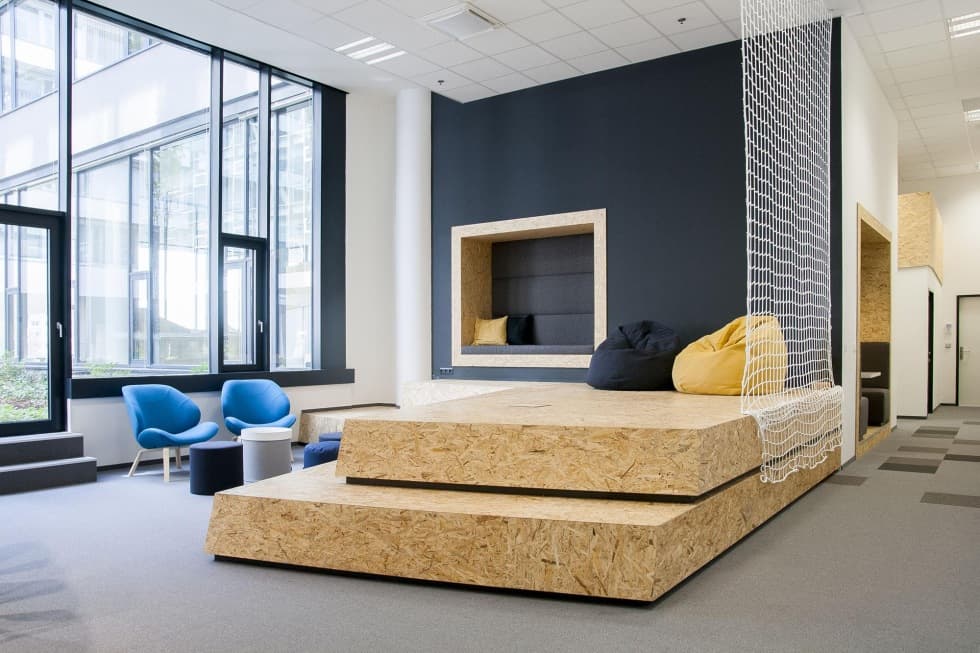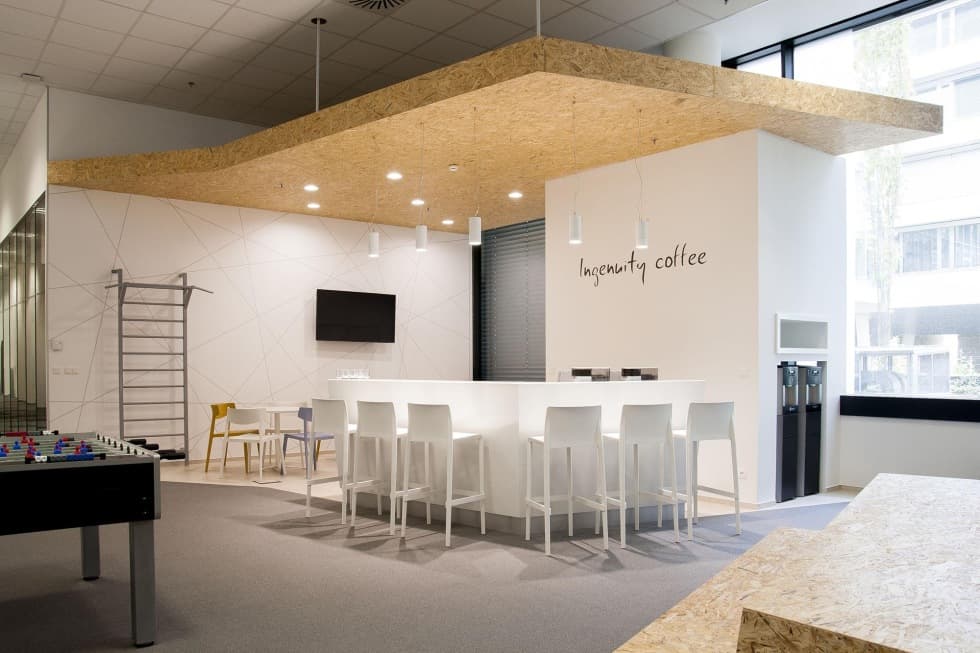 B3 City West
The B3 Siemens building is one of the City West office buildings situated in Prague 5 – Stodůlky. In addition to these administrative headquarters, presenting the perfect combination of services and working environment to their users, where the architecture, unique design and green relaxation areas have a key role; here we can find completely new residential headquarters, the city park and the central square with shops and services.
Do you like it? Share it.
Want to sit in an office that looks like this?
Write to us with your requests and wishes. We will create your dream interior.