The SOTIO Biotech offices continue to evolve with us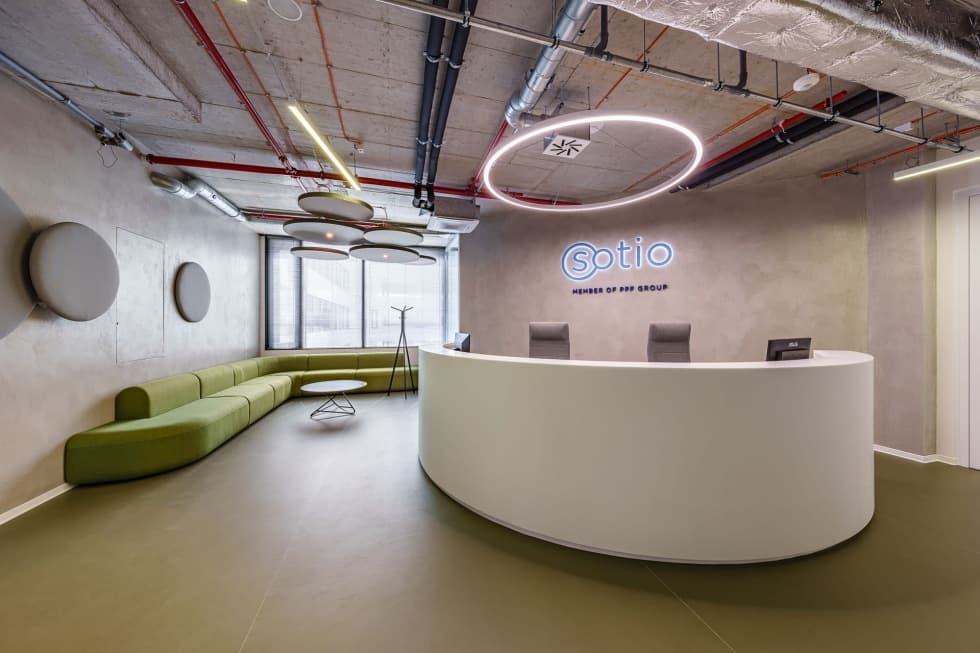 In the past, we had made modifications to the original offices of SOTIO Biotech, the biotechnology company,
and we had worked on the first phase of the new spaces in the Harfa Business Center - B building. We have now followed up on our previous work with the second phase of the offices, which brings a spacious area and
a range of interesting solutions.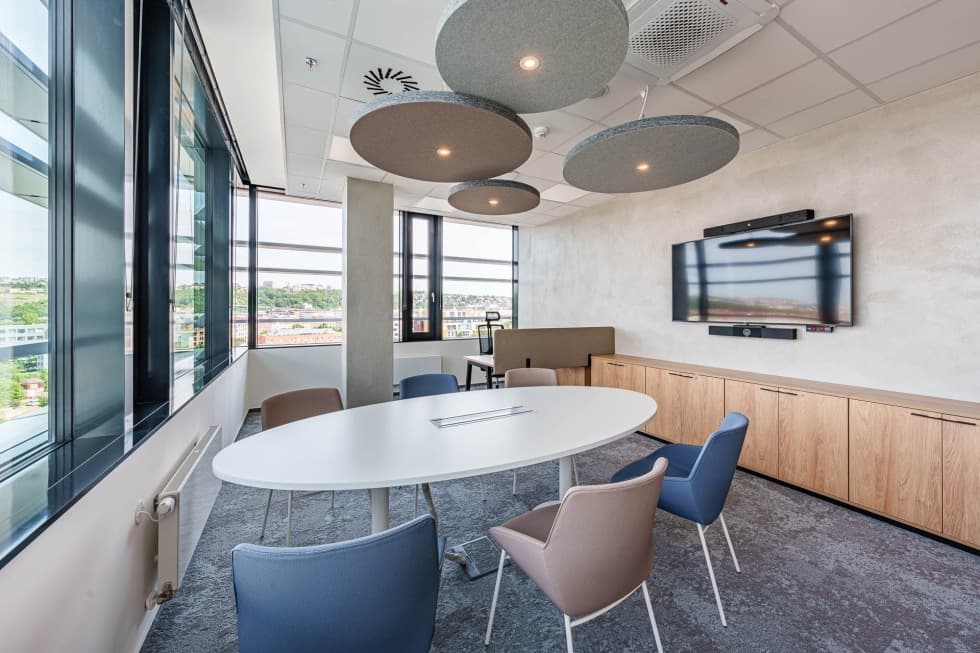 Connected
by research
The company operates in the field of R&D of new cancer medicines. Before we got into designing, we started with our own research, which included a complete analysis
of the work environment and the needs of the employees. Our workplace consulting then shaped the overall design of the offices, in line with conservative requirements
and a strong emphasis on quality.
A significant element of the entire project is a variety of atypical furniture, including cabinets and other storage spaces. This phase also includes additional amenities for employees, such as a practical kitchenette and relaxation areas with comfortable seating.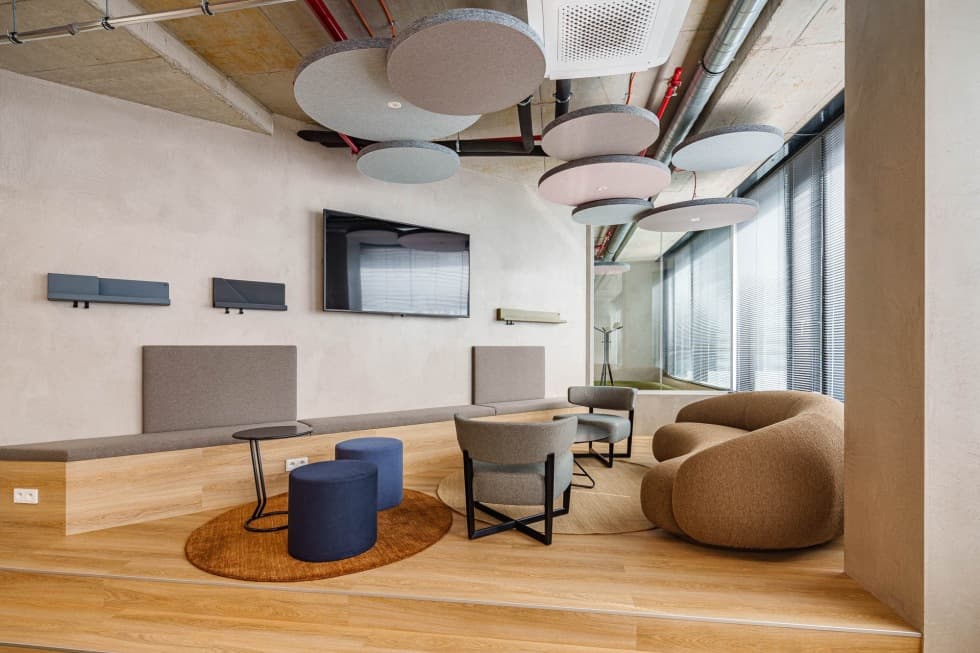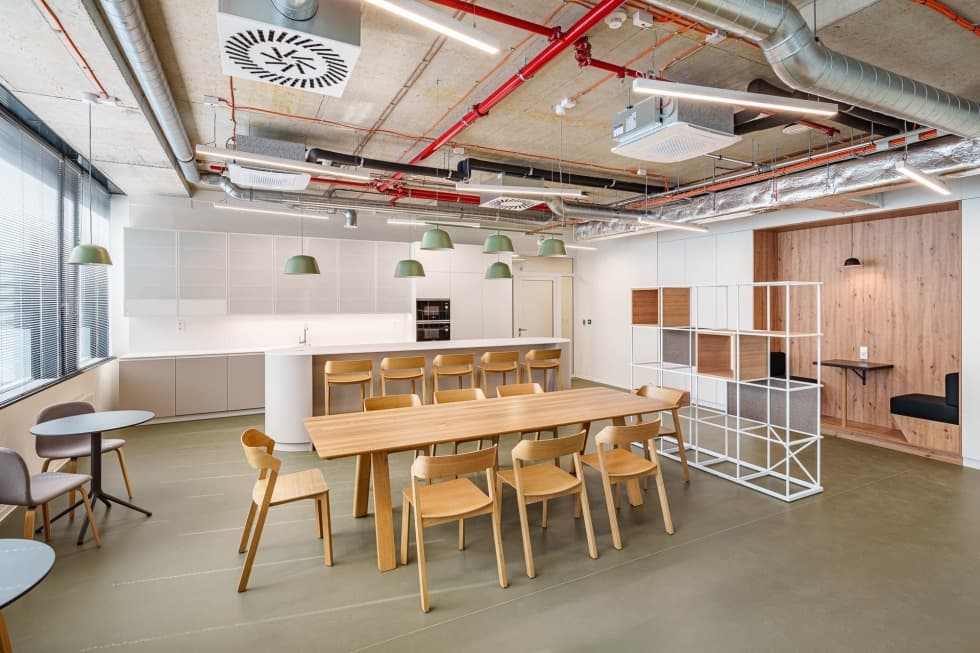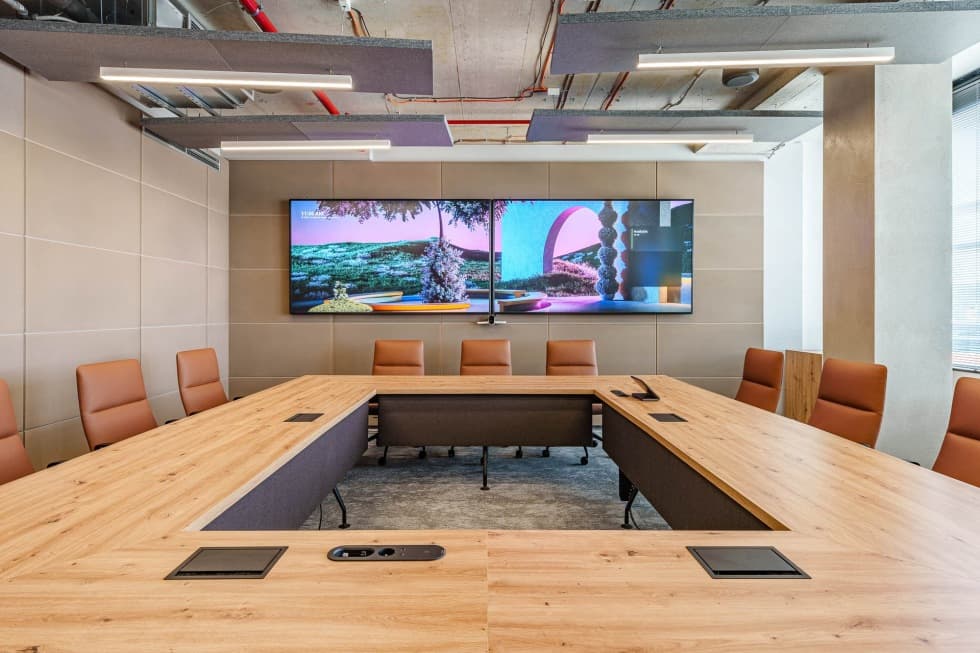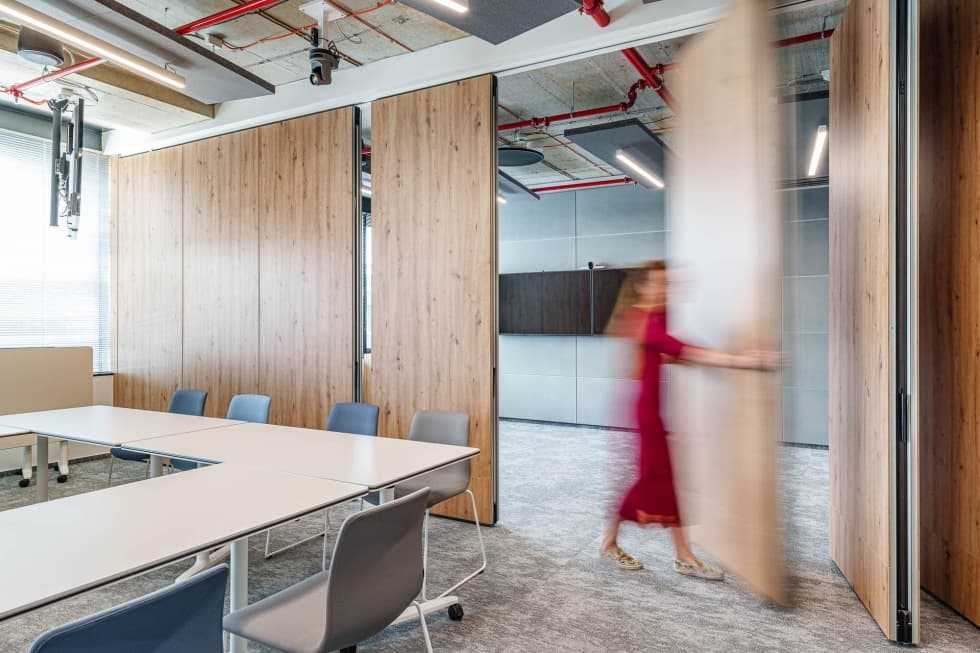 When experimentation
is not needed
The company's unique focus brings specific requirements for space arrangement. On the one hand, employees need enough peace and privacy for research, but at the same time they often have to work in teams, either in laboratories or within office spaces.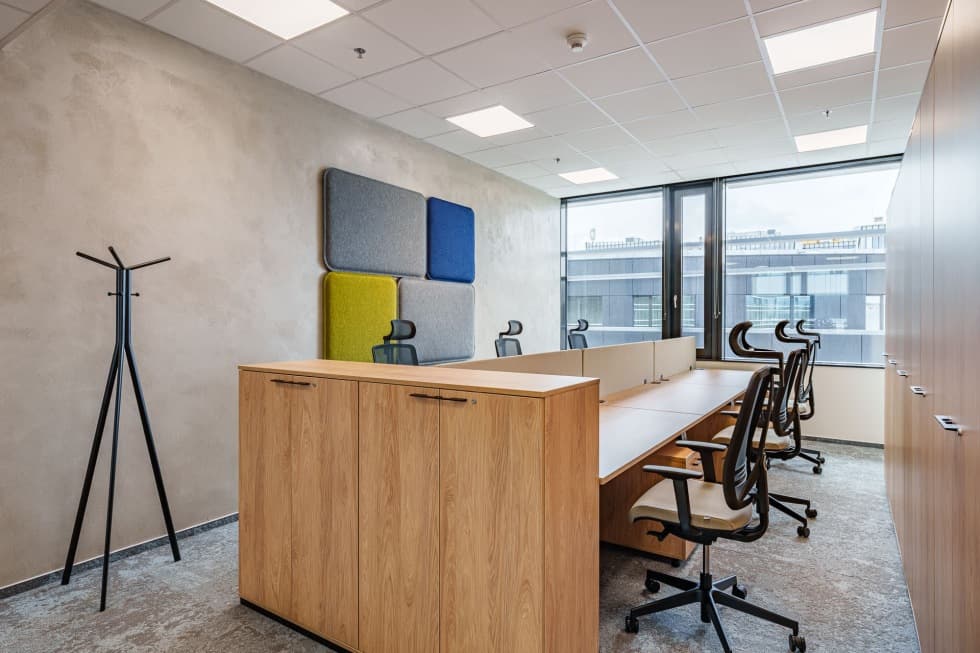 Given the nature of the work of individual teams,
an open space layout was not suitable. Instead, the office
is divided into smaller offices with an average capacity of 4 to 6 employees. This layout presents
a challenge in terms of creating corridors. Therefore,
we used wood decor on the floors or doors to enliven
the hallways. Additional dynamics is brought by glass partitions with graphics.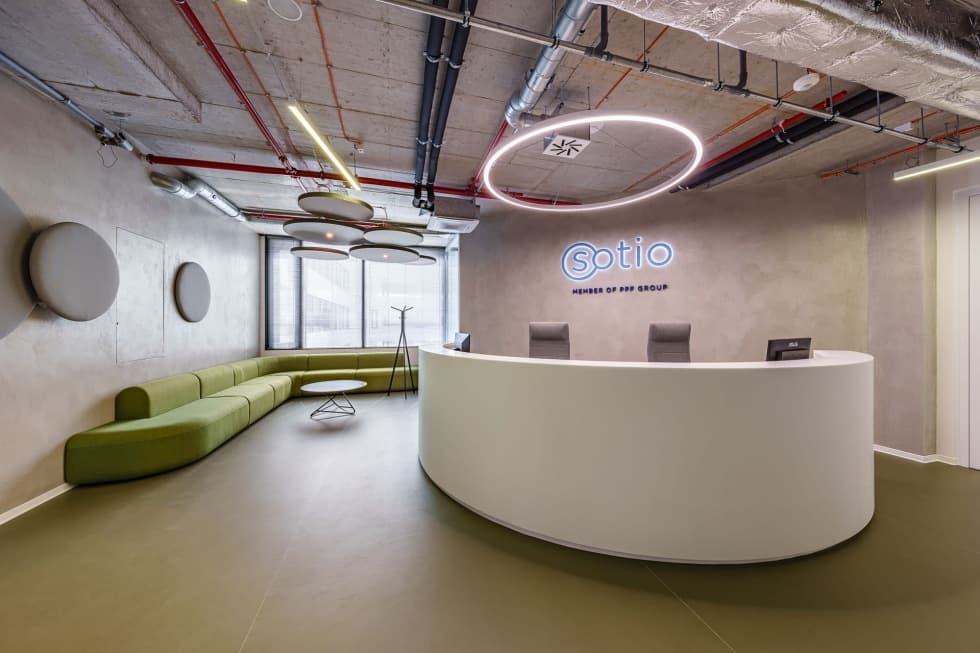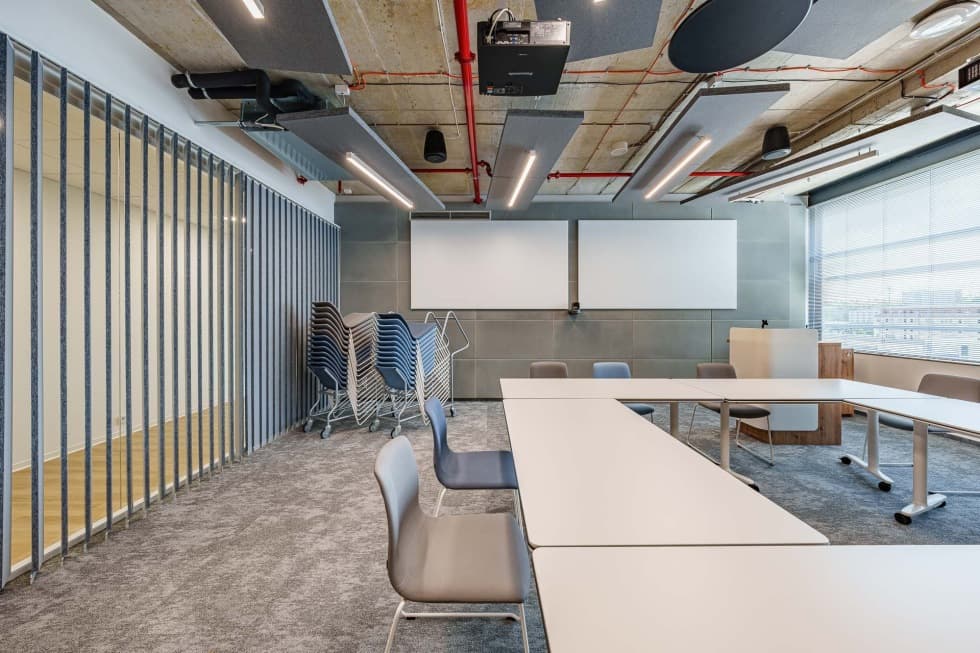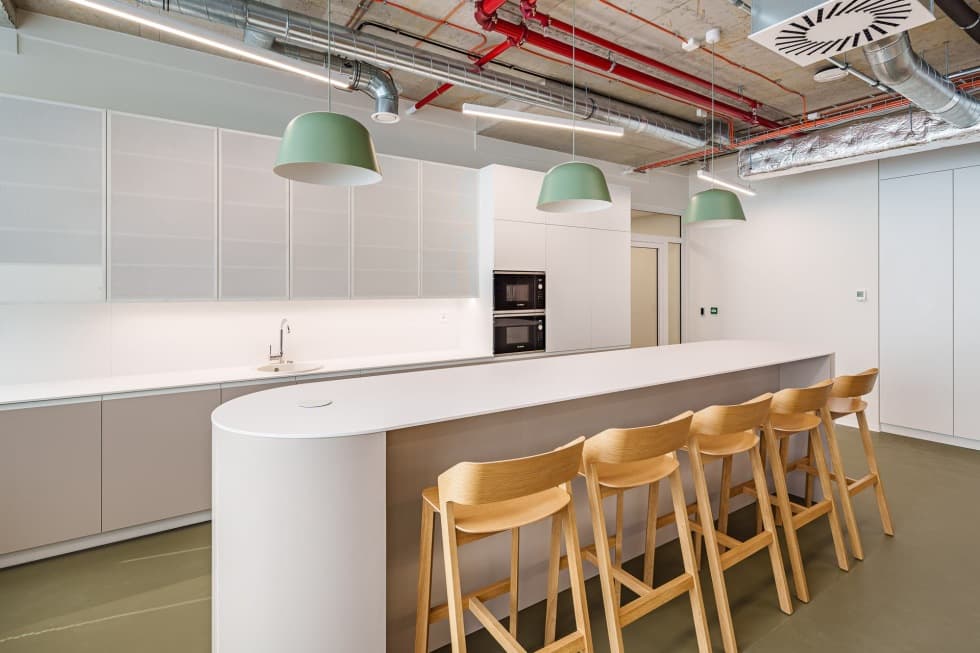 A tailored result
The second stage of the project follows the ideas
and design of the first one. The result is tasteful, modern and, last but not least, practical offices designed according to the needs of individual teams, where every detail is carefully thought out. The look is in line with scientific research and the company's overall visual identity, which prides itself on aesthetic purity.
If you also want tailored offices and a great working environment, do not hesitate to contact us anytime.
We will find the right "remedy" to create a healthy work environment for you and your employees.
Author of the photos: Petr Andrlík
Do you like it? Share it.
Want to sit in an office that looks like this?
Write to us with your requests and wishes. We will create your dream interior.