Explore the offices of SOTIO Biotech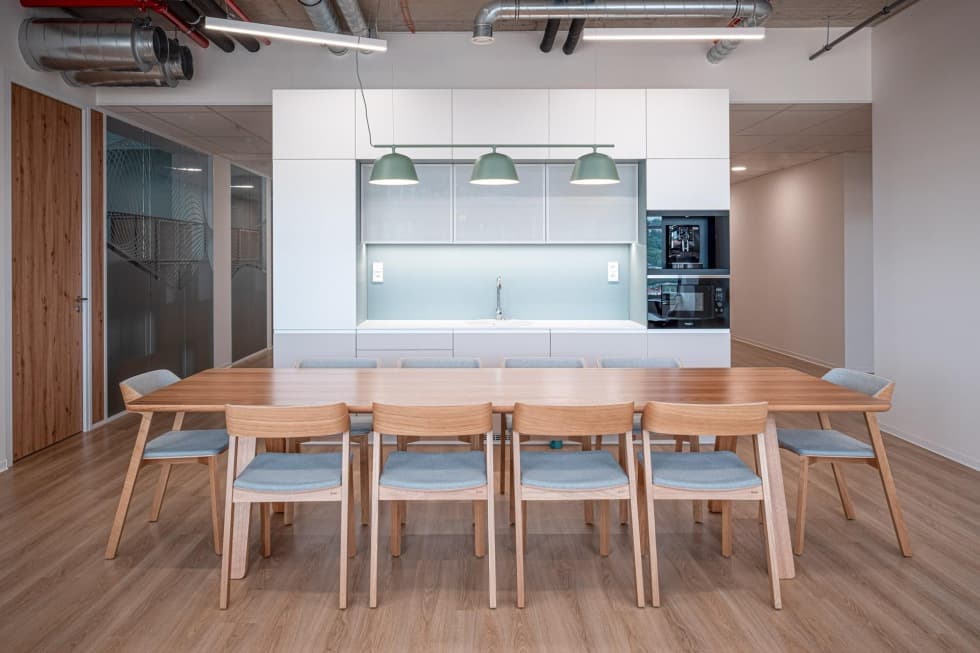 The biotechnology company SOTIO scientifically researches and develops new methods for the treatment of cancer. It is our long-term client for whom we have previously carried out modifications in the original offices in Prague - Holešovice. For the project of the new headquarters in the Harfa Business Center - B building, we offered and provided a combination of services from architecture to furnishing. Take a look at the result.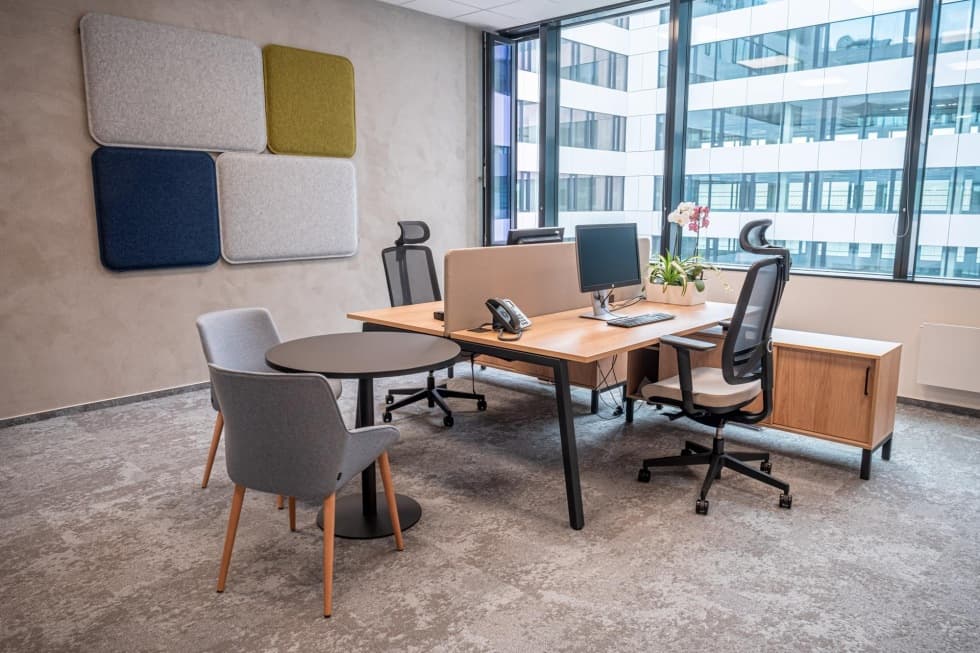 New offices
for new insights
The Harfa Business Center – B office building neighbouring the O2 Arena will become the new address of the headquarters of SOTIO Biotech a.s. in 2023. It is here that we are implementing brand new offices in two phases, with the first completed phase offering over 600 sqm
of modern office space.
This phase includes not only workplaces, but also other facilities for employees, including a practical kitchen and a relaxation zone with comfortable seating. There are also research and development laboratories.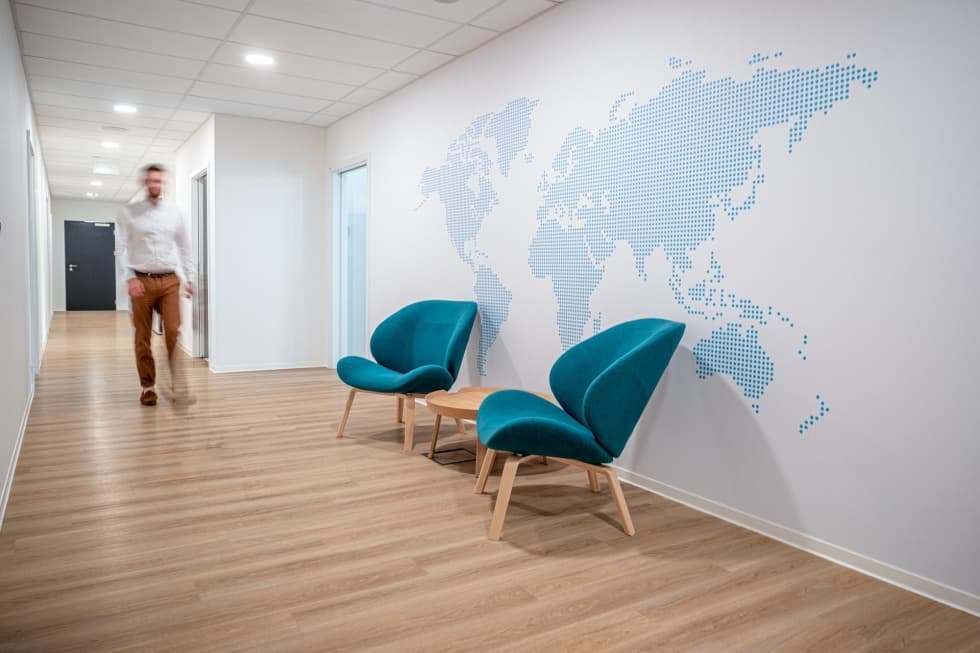 Specific corridors
Due to the highly specialized focus of the company,
it was necessary to design a specific corridor solution
for the use of the space. As part of the zoning, we intensively coordinated this assignment with the building's designers, and the result is maximum practicality.
Another unique aspect of this project is the great emphasis on aesthetic purity, which corresponds with the scientific research and
the overall visual identity of the company. This can be seen not only in the chosen colour palette, but also in the overall design and choice of furnishings.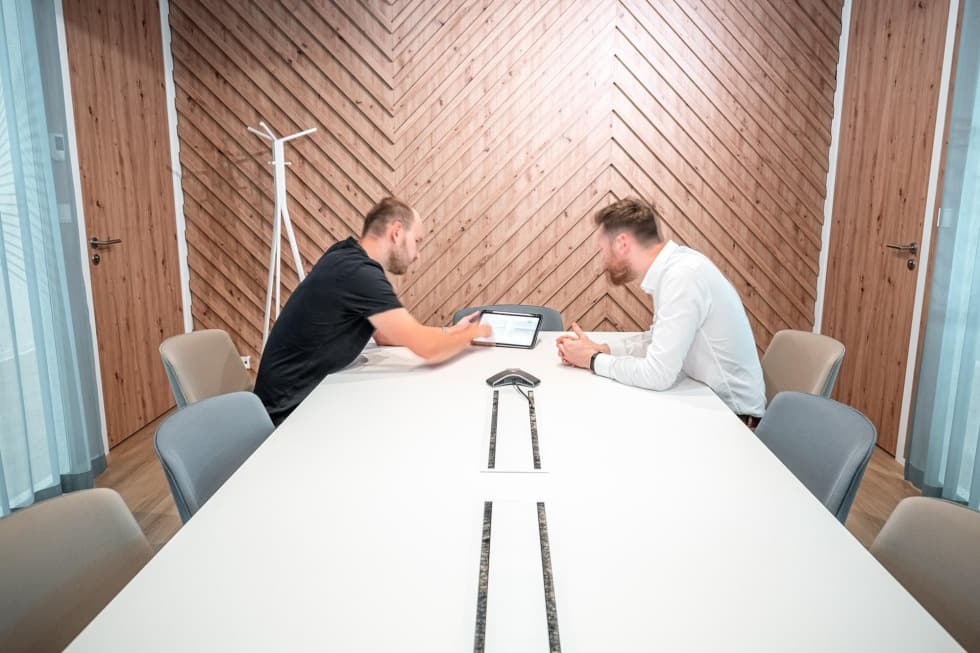 Progress can't
be stopped
Our emphasis on quality workmanship and individualized solutions was reflected in the resulting shape of the offices, which is praised by employees and management alike. Thanks to this, the offices are to each team's requirements and are ready for the future.
If you too are looking for custom-made offices, do not hesitate to contact us.
The experience of our team will convince you that investing in new offices is worthwhile.
Photos author: Prokop Laichter
Do you like it? Share it.
Want to sit in an office that looks like this?
Write to us with your requests and wishes. We will create your dream interior.