The new Renault offices do not lack for French elegance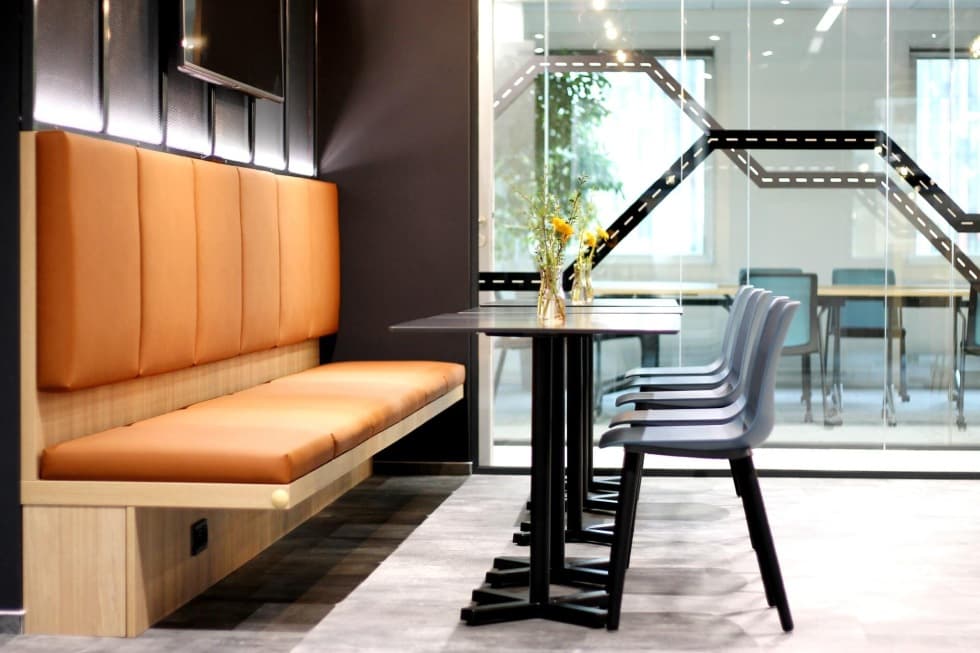 Renault is one of the most famous French carmakers and successful dealers both in the Czech Republic and throughout Europe.
Its cars combine an emphasis on comfort, practicality and elegant design. With the same set of priorities, CAPEXUS finalized the complete reconstruction of more than 900 sqm of Renault's outdated office space in Karlín's International Business Center in just three months.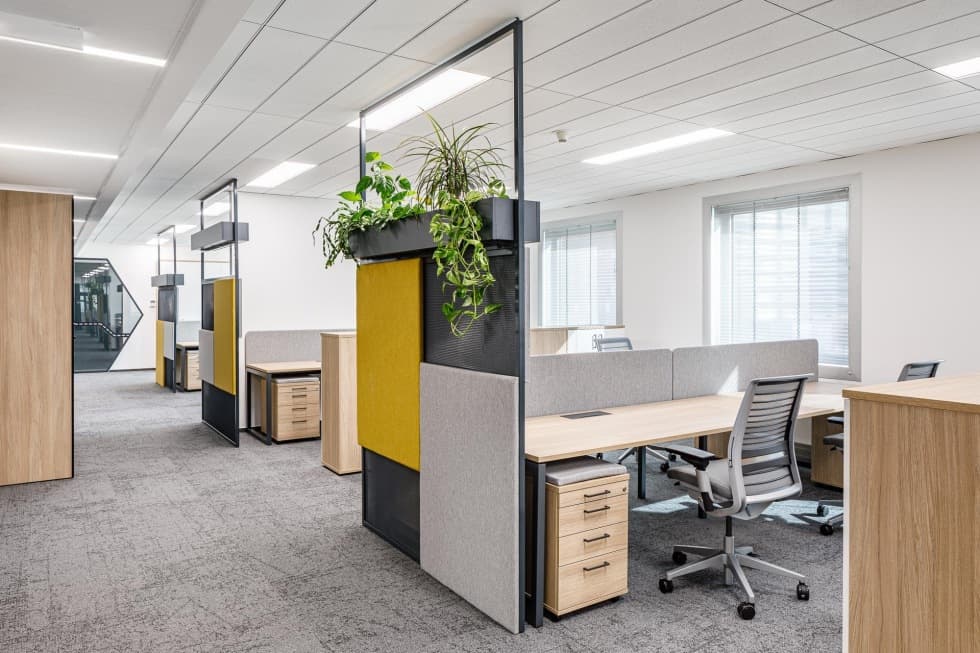 High mileage is
a reason for change
Approximately 20 years after first moving in and one minor revitalization, Renault opted for a complete refurbishment that would bring a fresh approach and the desired innovations to the 4th floor of the architecturally attractive International Business Center building. The old offices ceased to meet the employees' requirements and the accumulated "miles" from almost daily operation were having a negative effect on the appearance of the premises. This led to a clean, elegant and functional design by Alax that CAPEXUS turned into reality.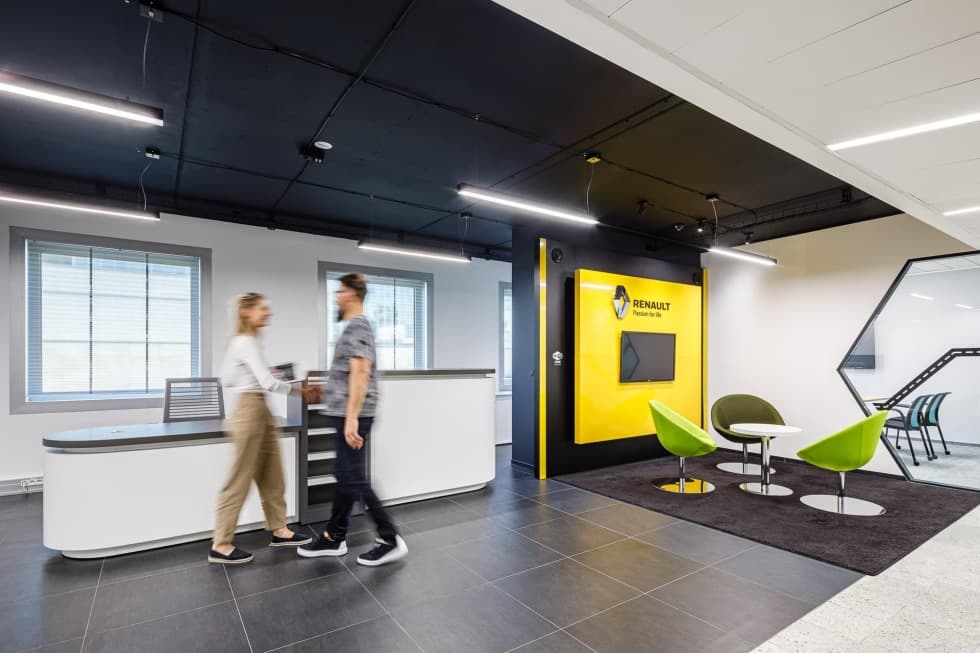 Yellow lines, edging and interior decoration
The design by architect Kateřina Štenclová, which focuses on elegant details and appropriately projecting the corporate identity across the entire space, was a challenging task, but the implementation itself took place without a hitch, including complete electrical installation and the necessary coordination in replacing the air-conditioning system.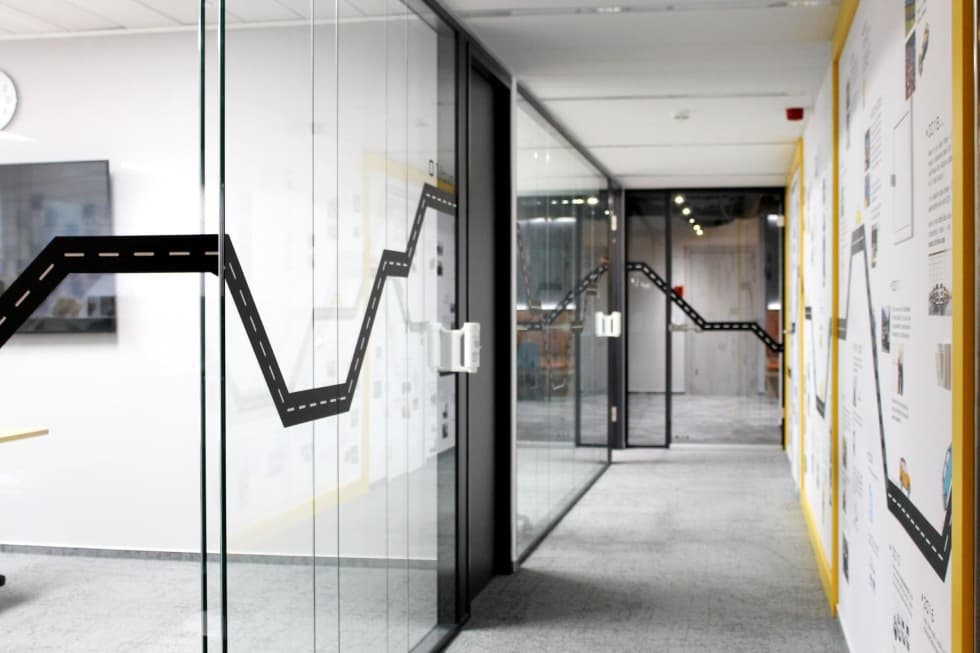 Legends and historical victories
A significant element of Renault's offices is the presence
of yellow, which fans of the brand associate primarily with motorsport. Yellow lines, edging, road network stickers and interior decorations evoke more than 120 years of innovation, iconic cars, riding legends and historical victories. An interesting transfer from the automotive world to the office world can be seen on the wallpaper, which finds inspiration in samples of various shades of body paint.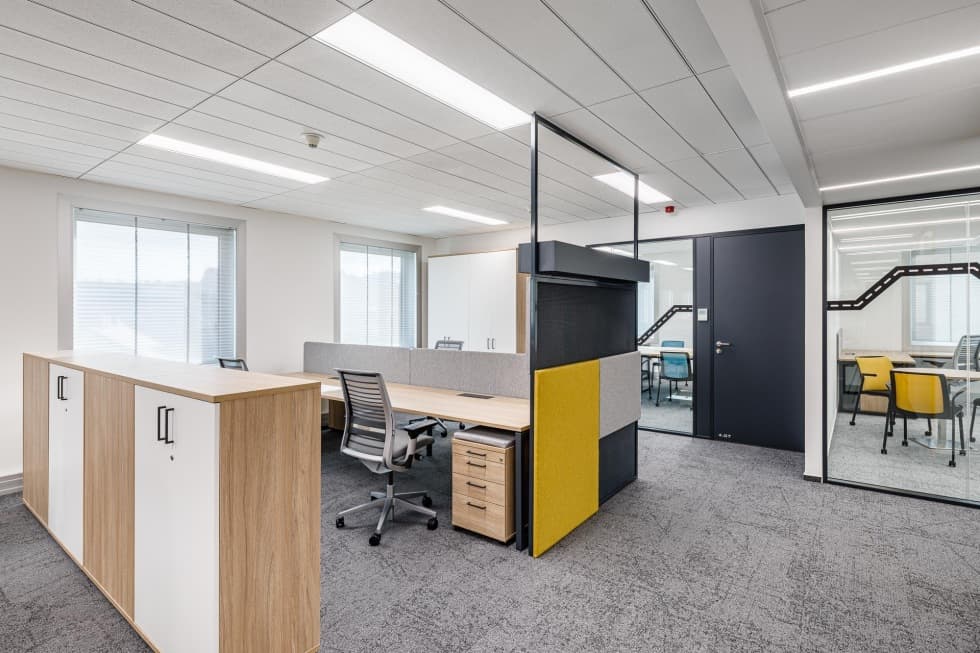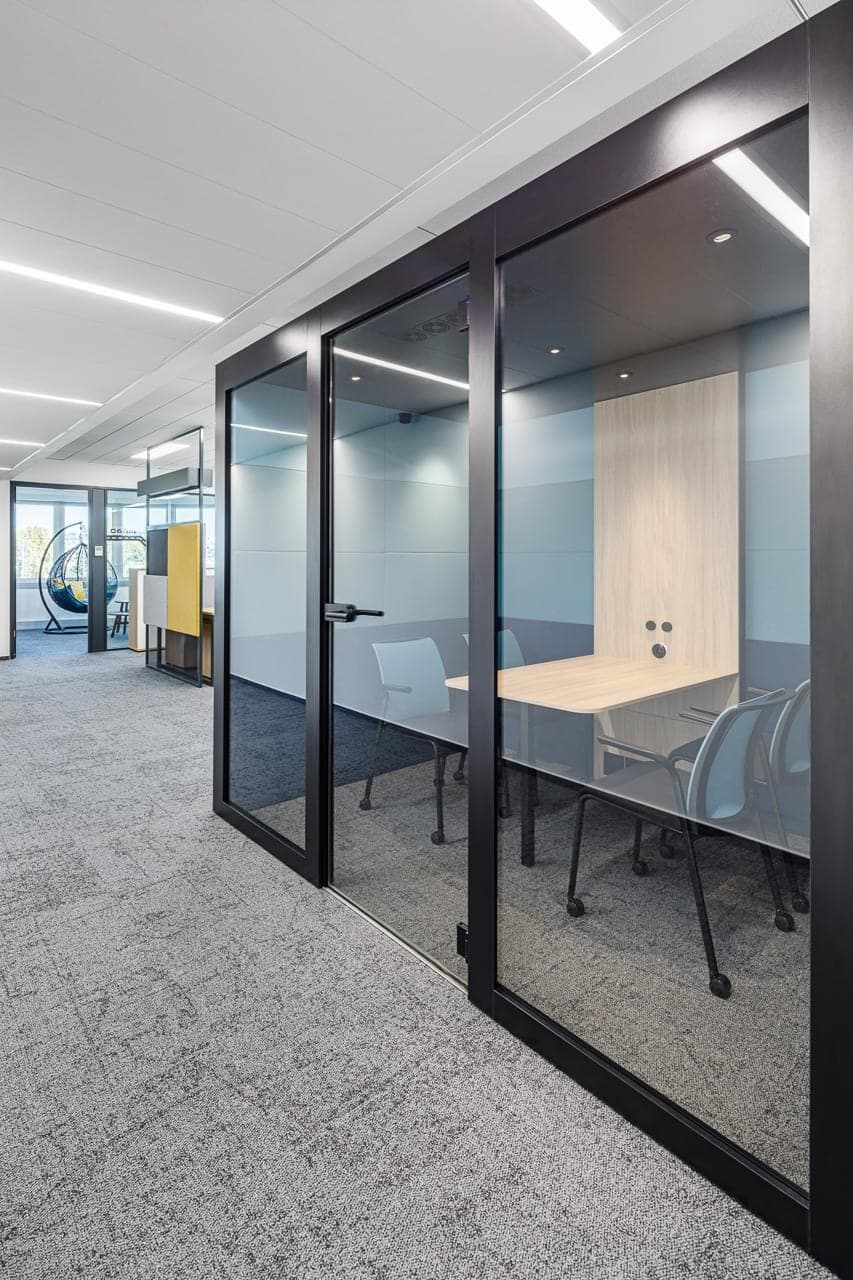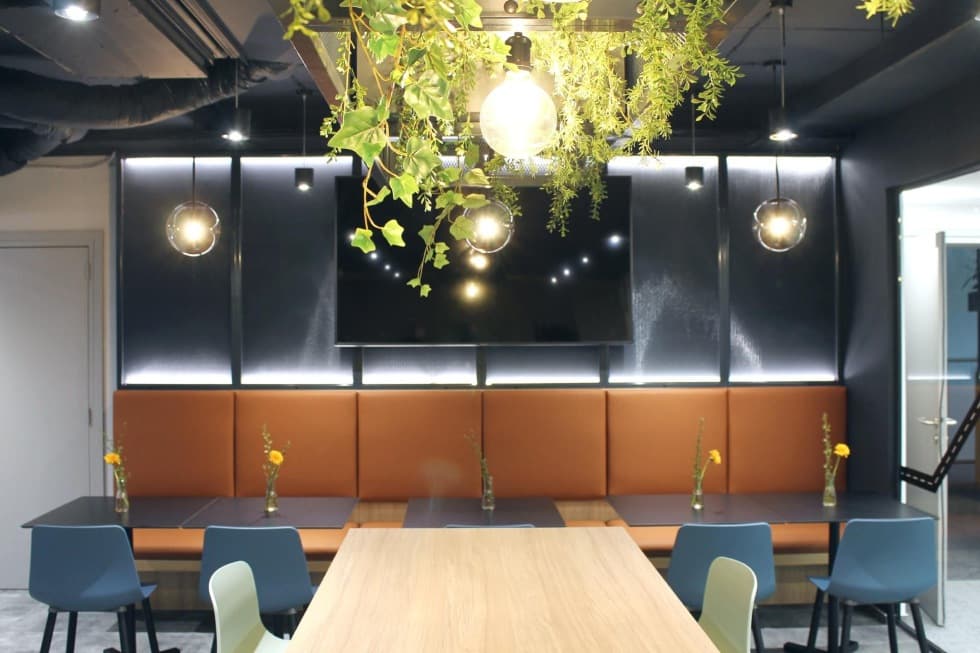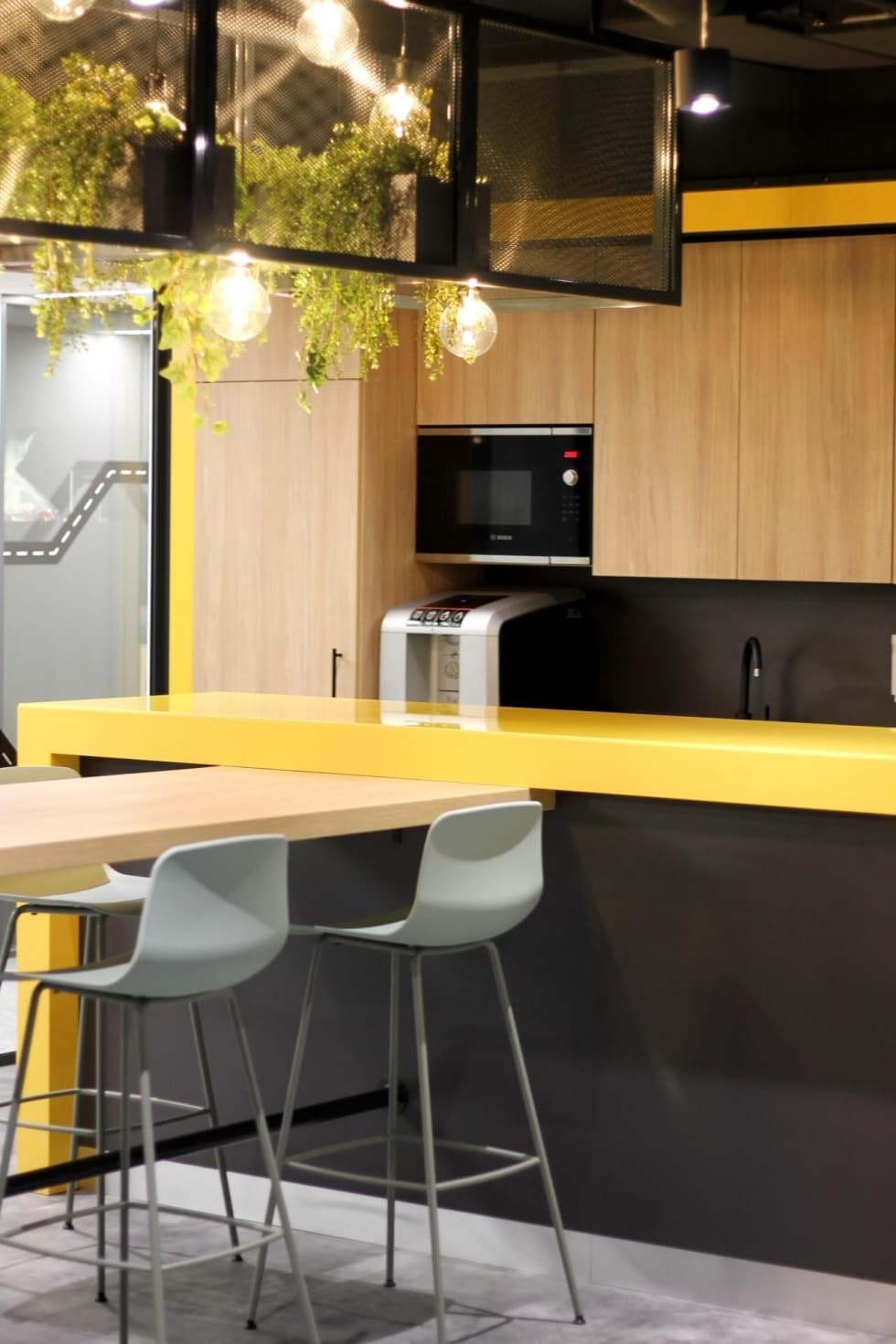 Not just for
fast driving
The new offices provide modern facilities and space not only for the productive work of the whole team, but also for meetings over a good cup of coffee. The kitchen with its yellow counter naturally fits into the whole concept and becomes one of the elements for building corporate relationships. The pleasant atmosphere is underlined by the presence of live flowers and comfortable seating in harmony with the rest of the colour palette used throughout the implementation. The new appearance and quality of the offices have garnered an extremely positive response from the employees. Renault is now ready to set out on the journey to record sales again.
If your offices also need a "facelift", the CAPEXUS team is ready to help. Just contact us and we will take care of your project from start to finish. We will be happy to show you the latest trends and experts on workplace consultancy will discuss all the important issues with you.
Do you like it? Share it.
Want to sit in an office that looks like this?
Write to us with your requests and wishes. We will create your dream interior.