Steel, concrete and well-designed acoustics. Welcome to the offices of Moravská stavební – INVEST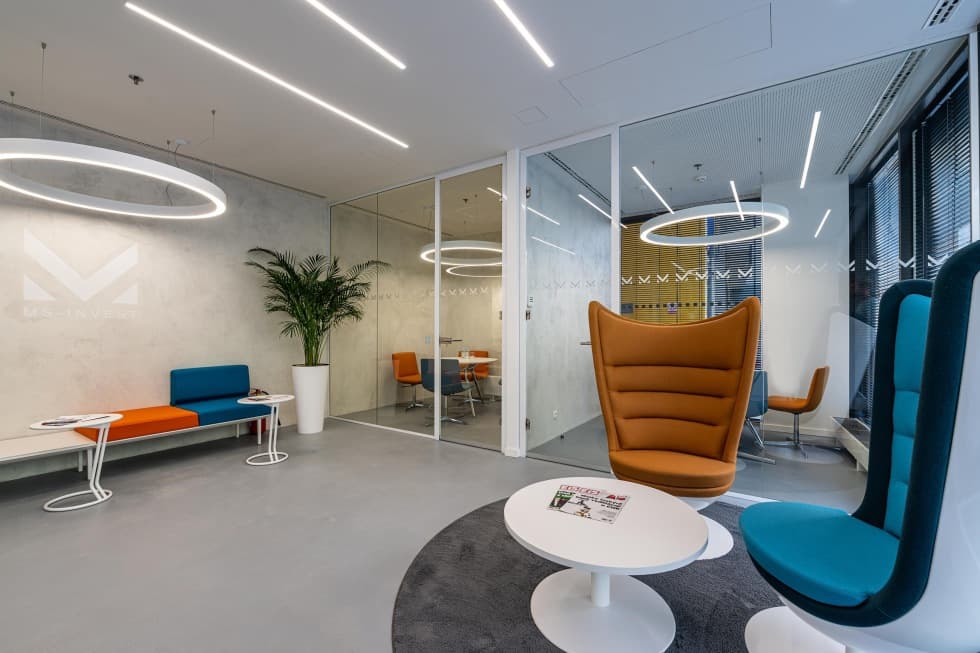 Moravská stavební – Invest is a leader in the field of real estate development in the Czech Republic's two largest cities, Prague and Brno. With ever-growing projects, the company also needed to expand its own facilities. Therefore, in 2018, MS – Invest decided it was time to leave their old offices and move into new, significantly more spacious premises. The company entrusted the complete design of its new headquarters in the Karolina Plazza building on Sokolovská Street in Prague to us.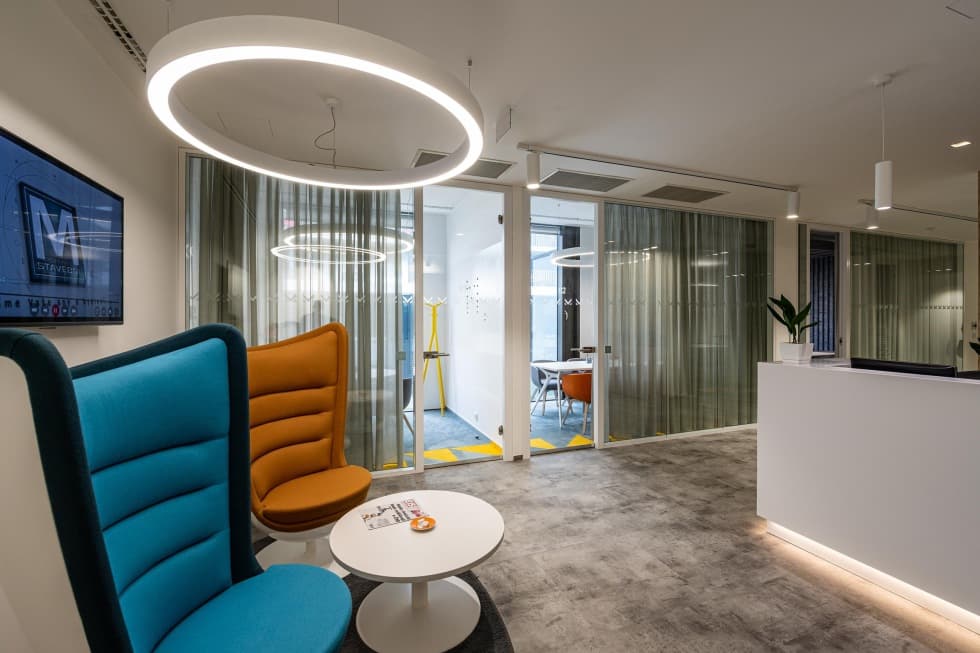 Reception and lobby
The new offices occupy 650 sqm over two floors of the building. The ground floor, which contains a large reception area and a showroom, is where the first contact with clients takes place. That is why we opted here for a highly representative approach in a minimalist style. The visual elements were inspired by the client's sector, the main role being played by reinforced concrete at the reception area, concrete stucco on one of the walls, and a concrete trowel for the floor. The result is an elegant and original space that reflects the client's corporate identity.
Reinforced concrete: an unmissable element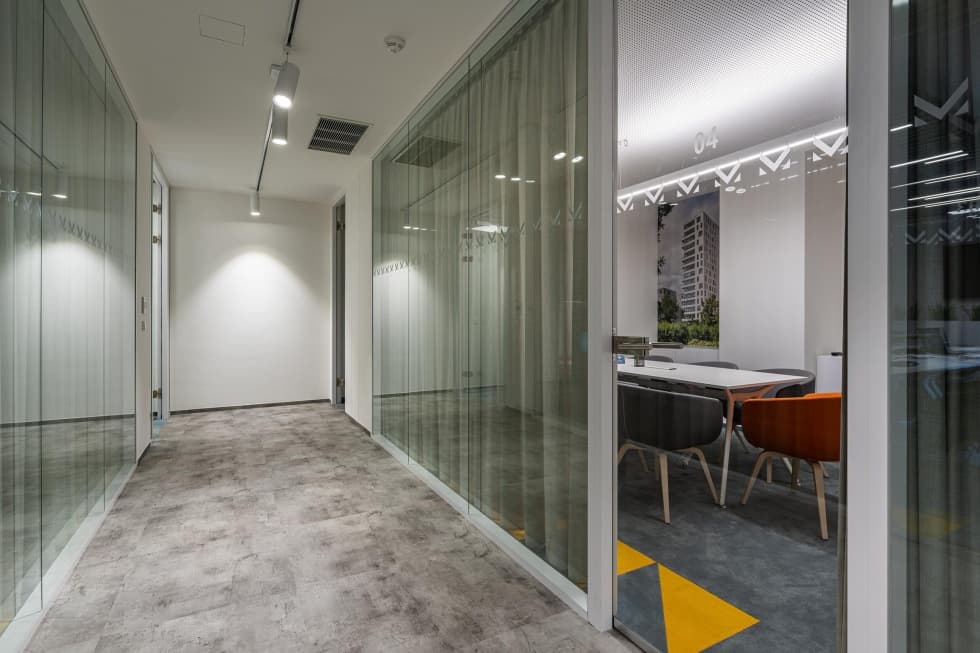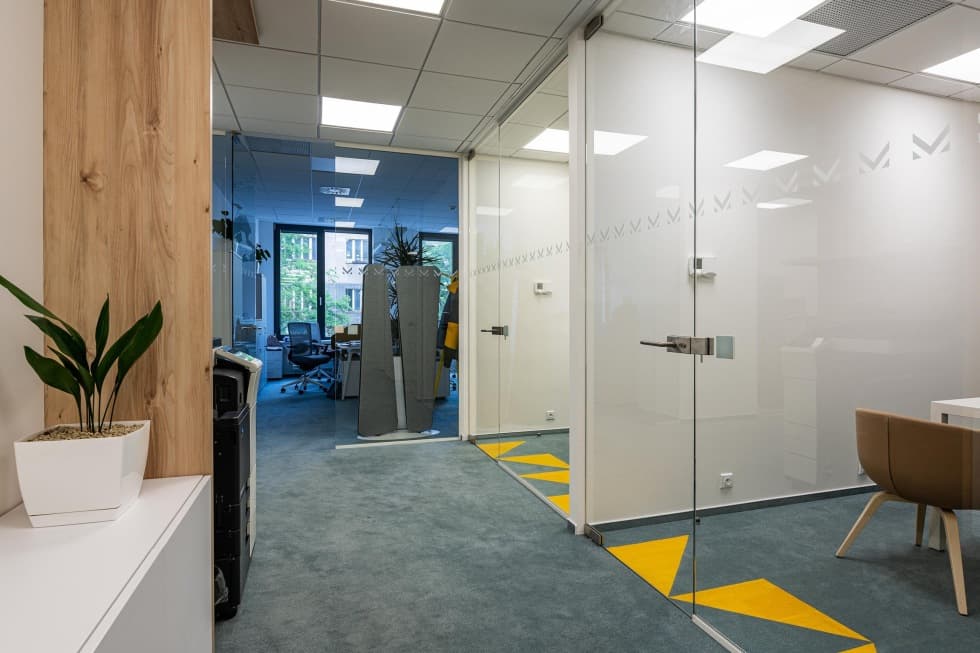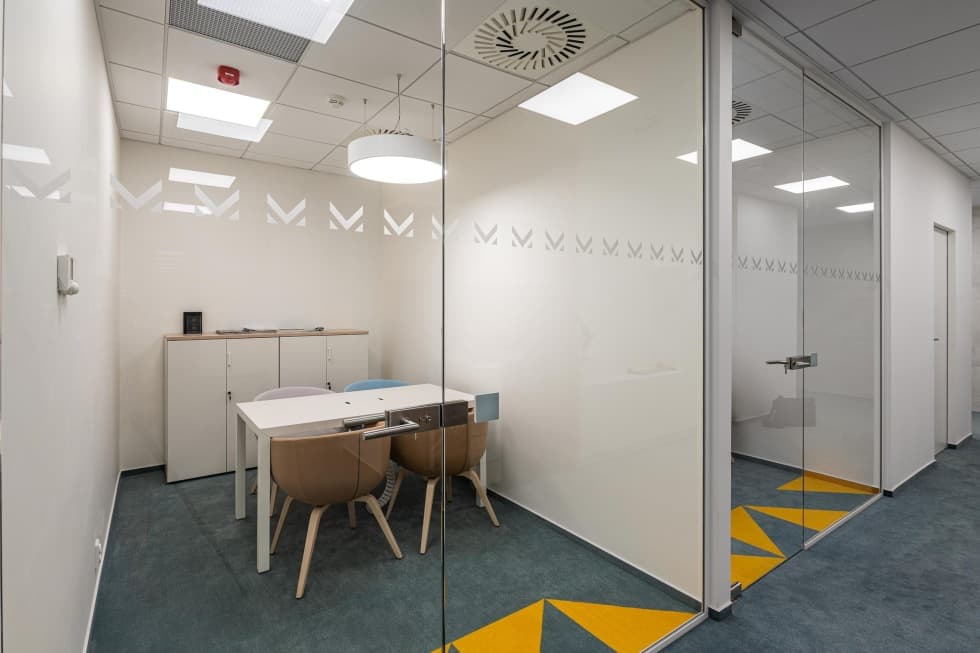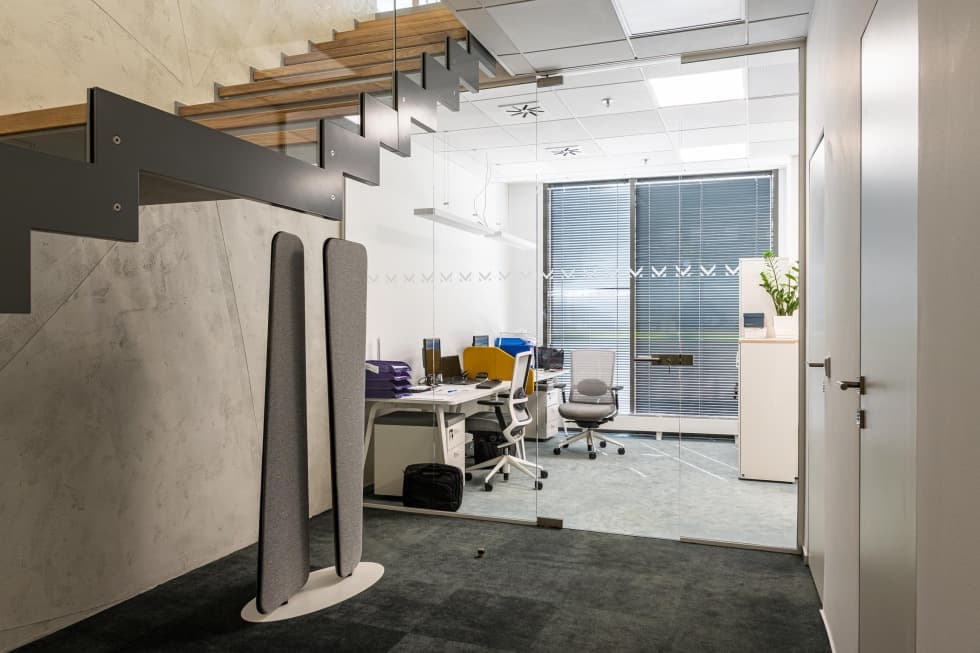 Space for work and documents
On the first floor, we designed and implemented
a workplace for the company's employees and management, which is just as impressive as the reception area on the ground floor. We repeated
the reinforced concrete theme in the executives' offices. The result is a unique combination of building materials, high-quality materials, modern design and comfortable offices, in which there is plenty of space for focused work and relaxation. The practicality of the long corridors and efficient work with space are increased by storage spaces.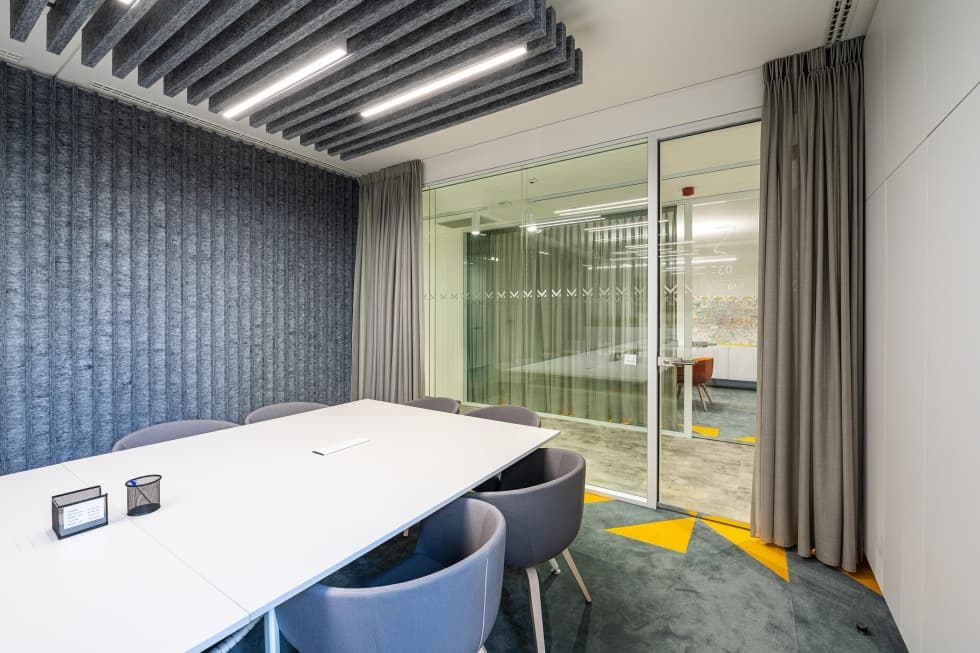 Finely tuned acoustics
We paid special attention to acoustics throughout the implementation. We installed slats and acoustic wall coverings in the conference rooms and in the individual workspaces. There are also suspended ceiling panels.
In terms of furniture, we relied on first-class quality from Actiu in the form of desks from the Arkitek series and others.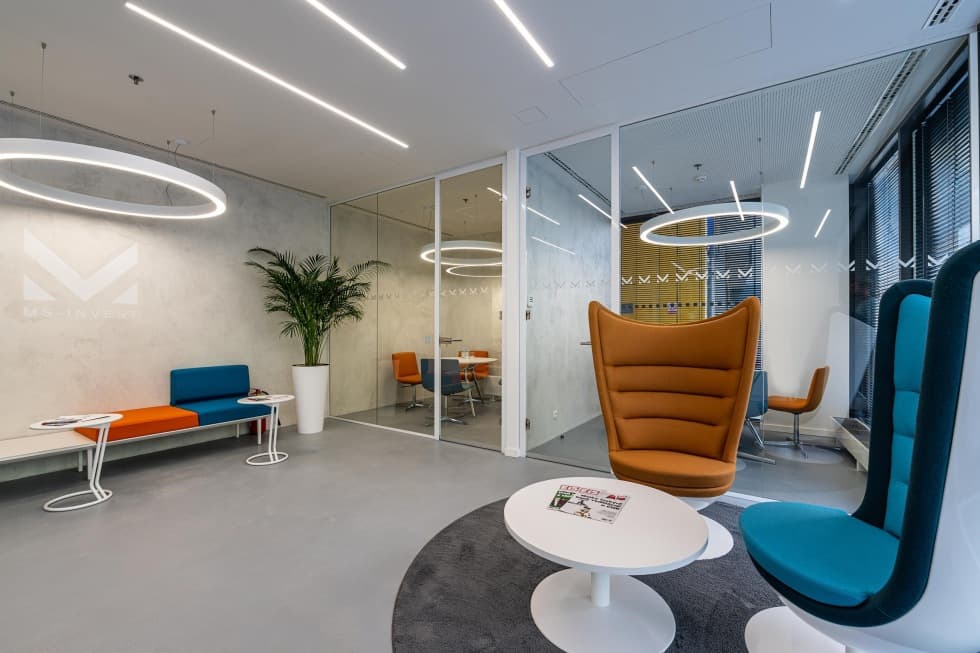 Vision fulfilled
The client had a very precise idea of what the new offices should look like, thanks to which our cooperation was extremely productive. In just a few months, the employees were able to move into offices that are fully functional and pleasant to work in, and whose appearance reflects the company's activities.
Information about the building:
Karolina Plazza 2 is in Prague's Karlín district. The project consists of four multi-storey buildings, which offer residential and office space as well as atriums. The whole project places great emphasis on simple yet carefully crafted architecture, fitting in seamlessly with the early 20th century apartment buildings that surround it.
Photo author: Mossy Interiors
Do you like it? Share it.
Want to sit in an office that looks like this?
Write to us with your requests and wishes. We will create your dream interior.