11 meeting rooms for Seznam.cz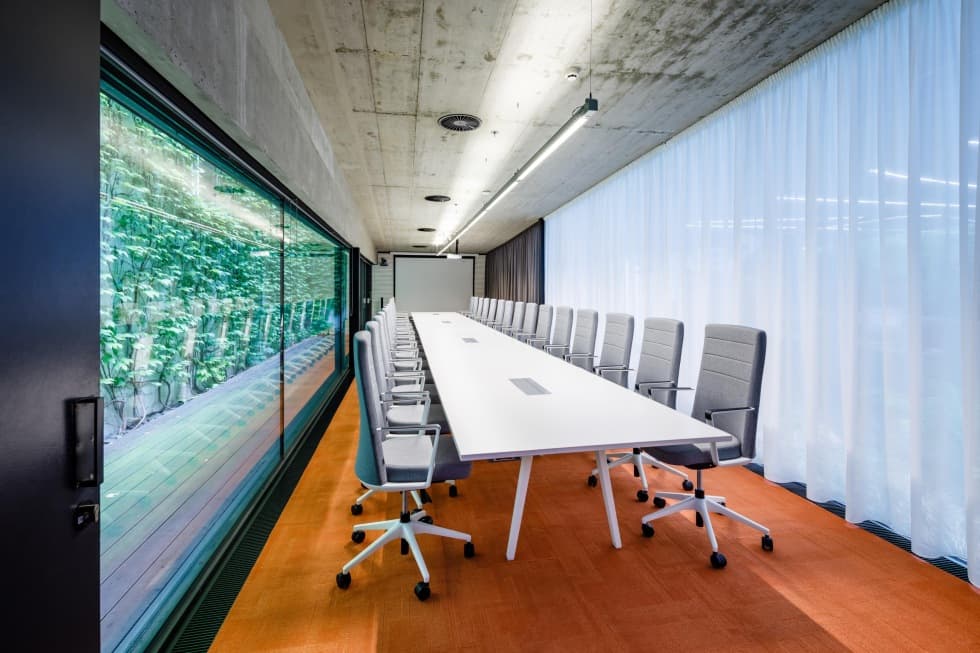 Our company accepted the challenge of creating 11 unique meeting rooms for Seznam.cz. The aim was to transform a series of boring and indistinguishable rooms and to introduce a sense of playfulness, pleasant materials and vibrant colours to create informal comfortable rooms where people can meet.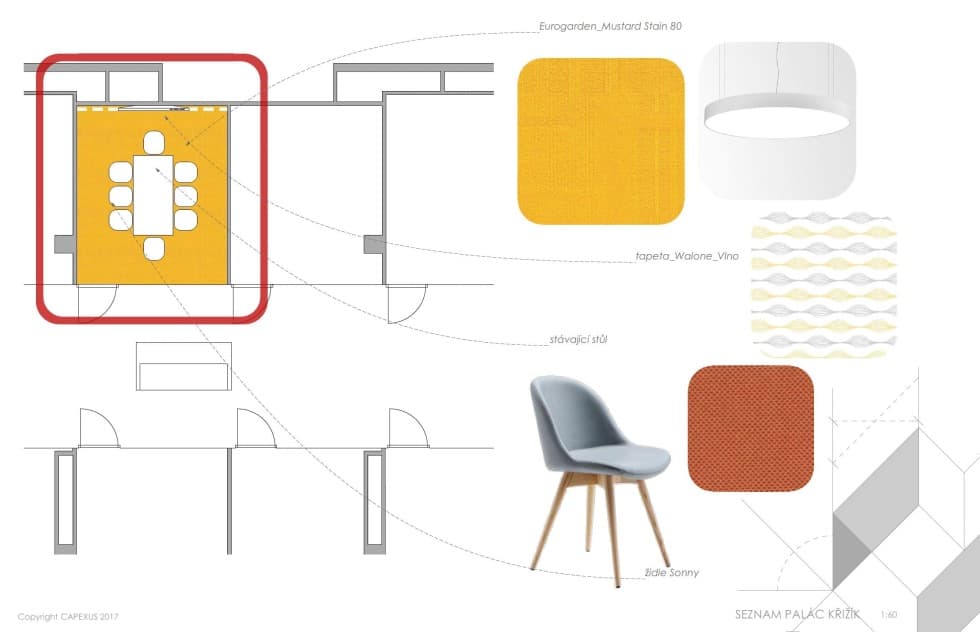 Colours everywhere
The original meeting rooms were all the same, lacking modern functional features. The impression created by the ground floor was grim, cold and formal. Our team of architects opted for a new design featuring a full colour spectrum – the floor plan of the meeting rooms is a rainbow.
The task was to match the materials and colours of the furniture, carpets, acoustic panels and wallpapers, with seating and tables of various shapes that match the shapes of the acoustic panels on the walls. Exposed concrete presents a contrast to the intense colour scheme.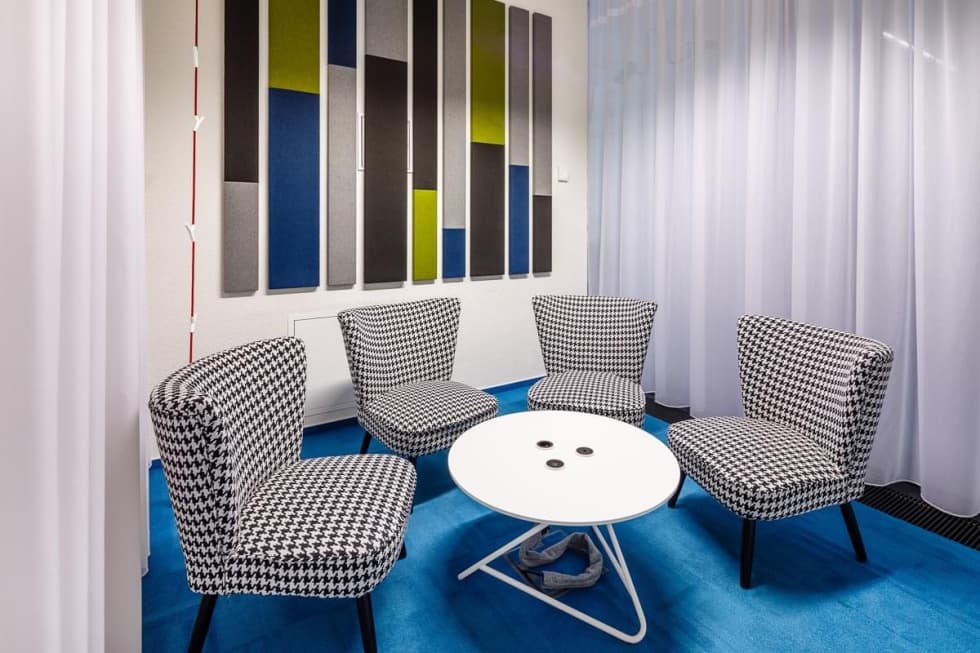 Open meeting rooms
Part of the meeting space opens directly to the street via a glass wall. All rooms are accessible from a long corridor inside the building. The interior walls of the rooms in the corridor are glazed, so the colours pass through into the corridor, evoking a pleasant, playful and friendly atmosphere.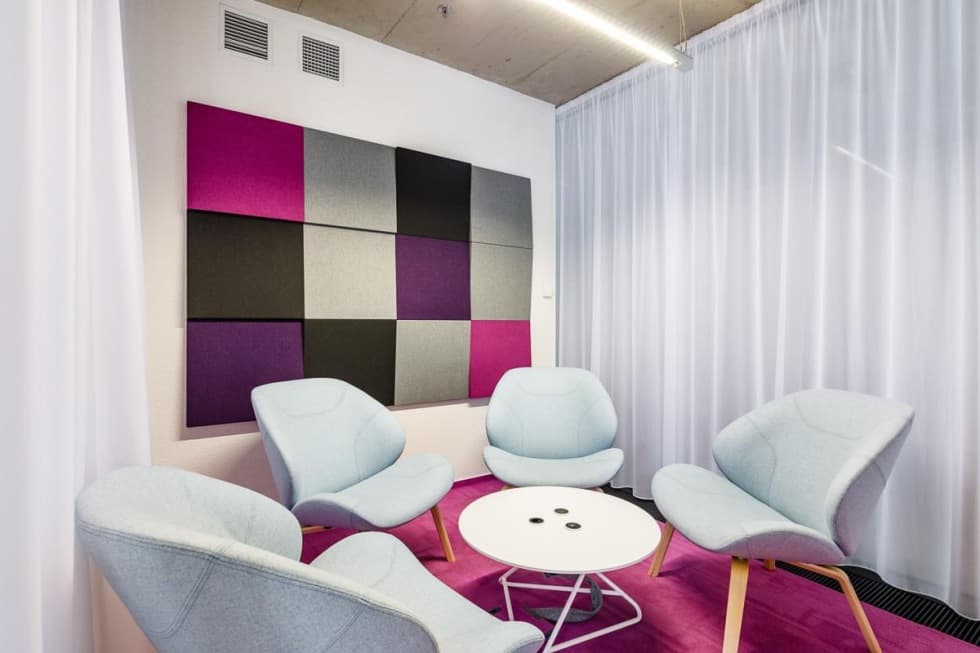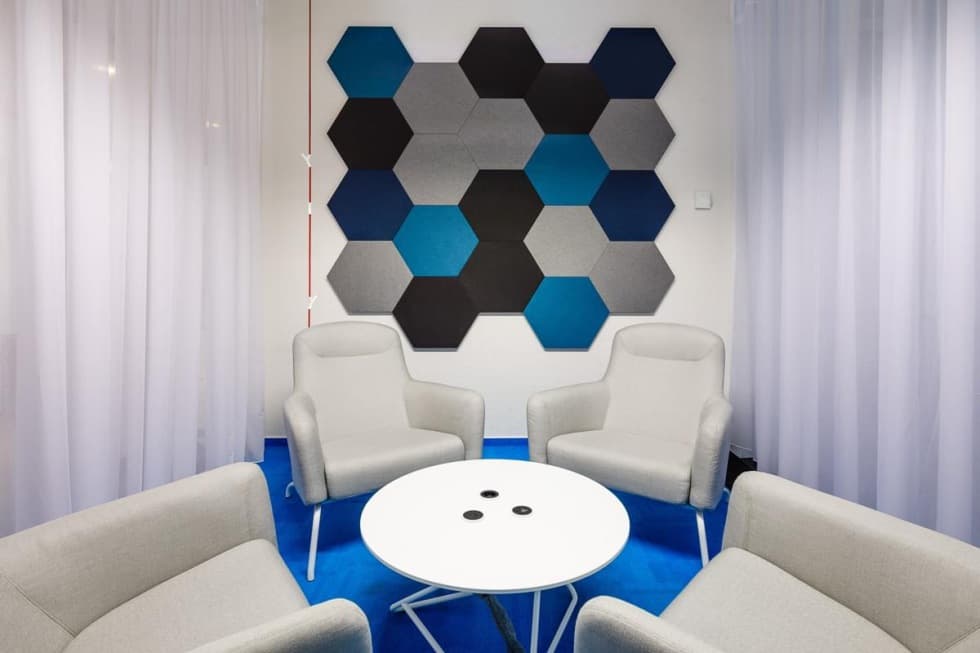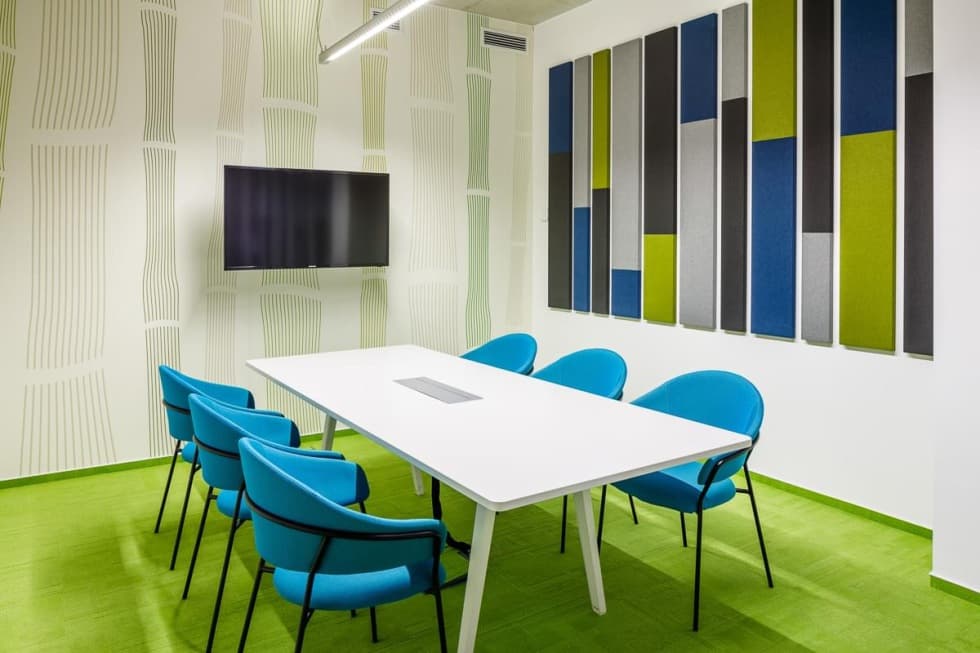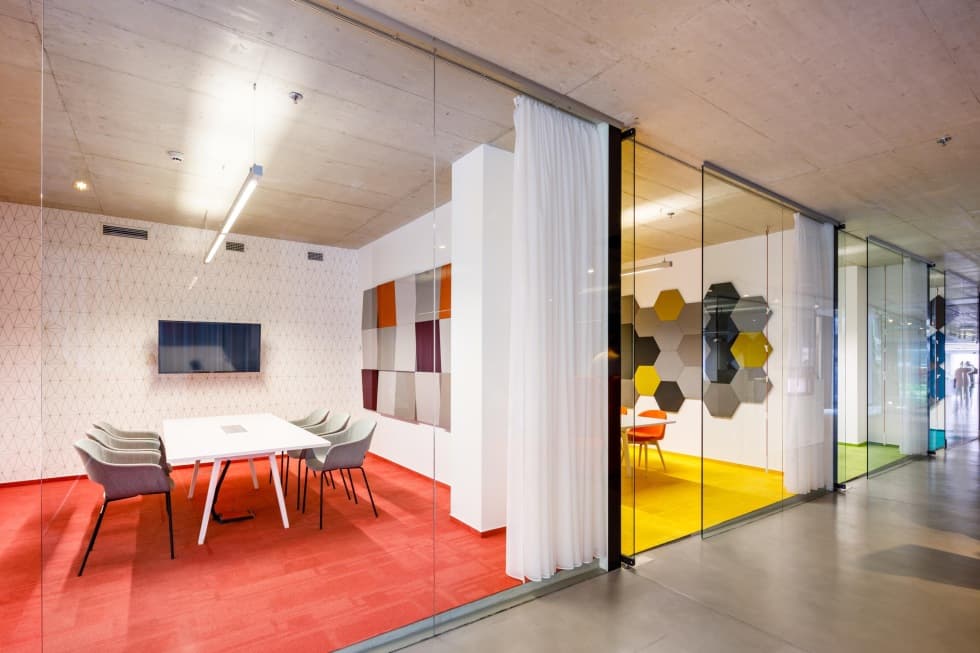 Harmony
The room names are now associated with individual company departments – or portals, e.g. Mapy.cz in green shades, and Email.cz in orange. The interior of the meeting rooms is refined – every detail is carefully thought through, leading to harmony of colour that is pleasant to the eye, as well as highly functional features.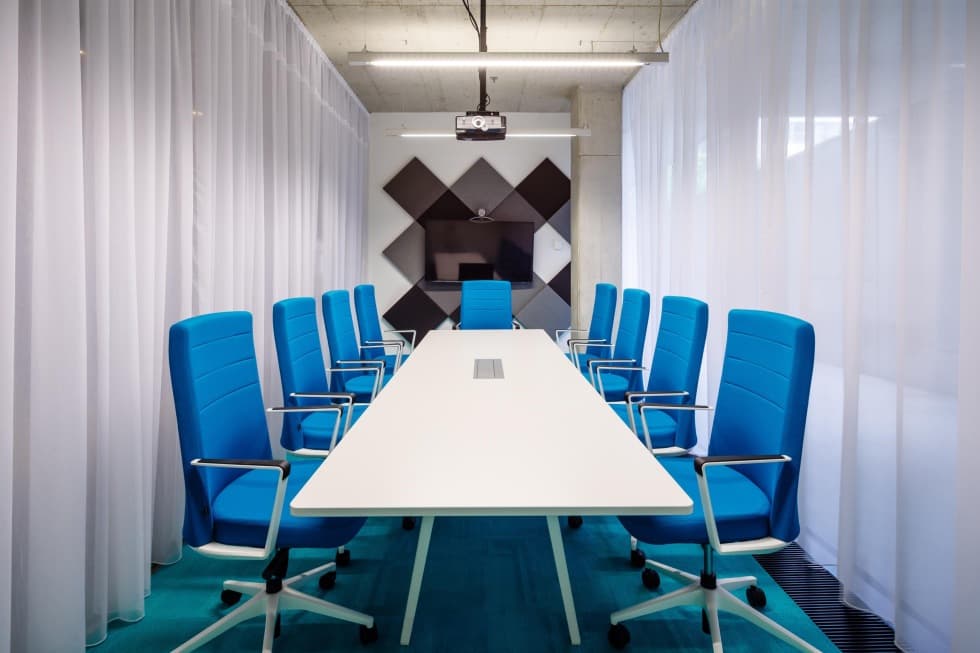 Extraordinary speed
The interior was implemented over the course of an extended weekend, without disrupting the company's operations. The client was very satisfied not only with the uniqueness of the space and the way in which its ideas were brought to life, but also with the extraordinary speed of implementation.
Do you like it? Share it.
Want to sit in an office that looks like this?
Write to us with your requests and wishes. We will create your dream interior.