RICOH: technicism and bright colours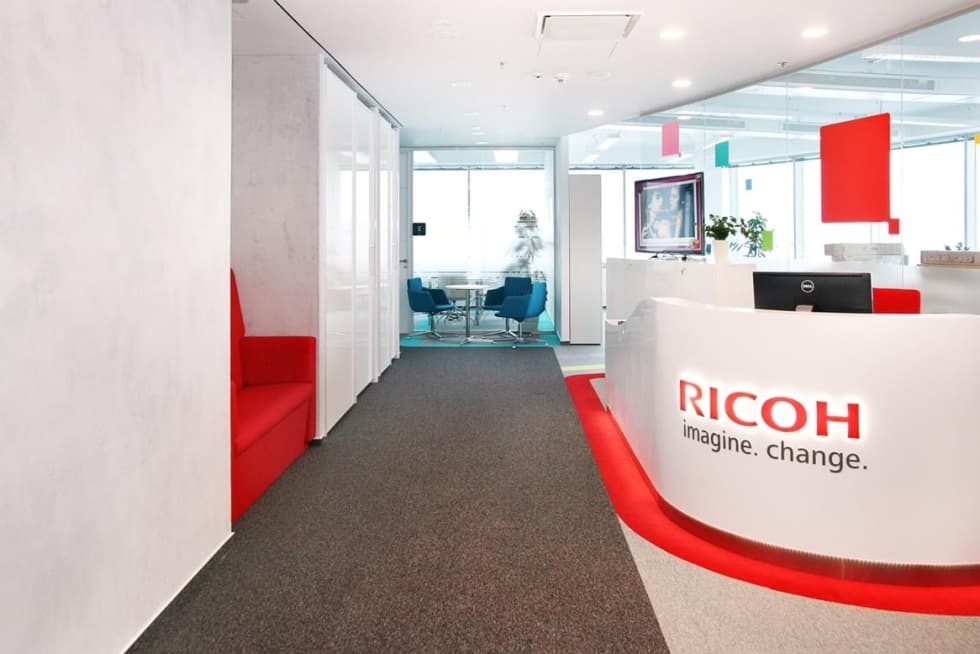 The combination of technicism and bright colors. These elements define the new Bratislava offices of RICOH, a company that has chosen to work with us for the second time.
A gray tones interior
Previously we designed and realized the new Prague office for this producer of top office, communication and photography equipment. As in the fit-out in the Czech capital, the architectural design of the offices in Bratislava was delivered by Ing. arch. Jan Andrle.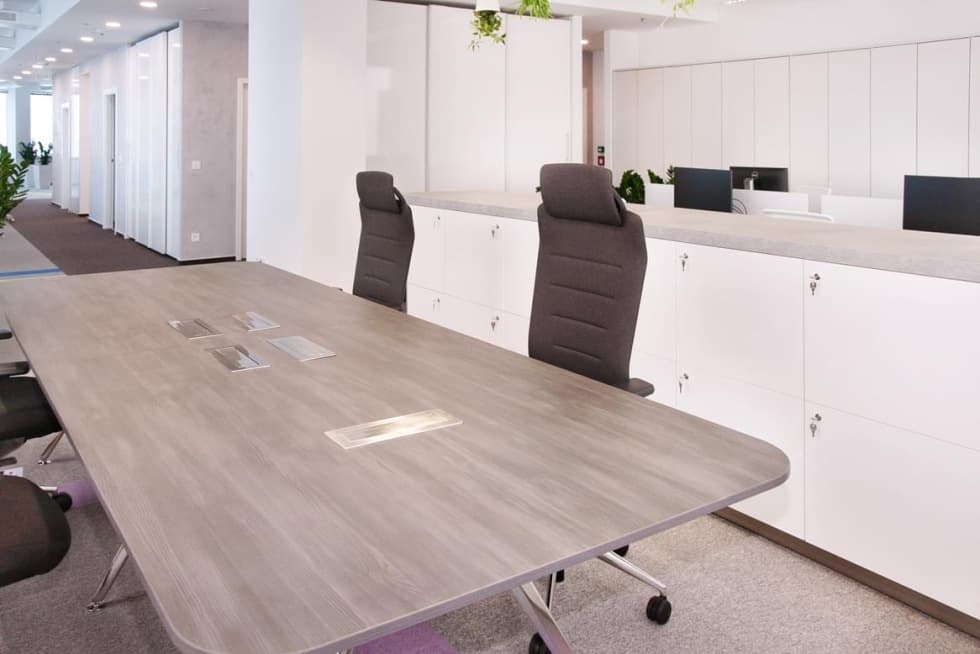 Concrete imitation
The result is an expressive design with a predominance of grey, which is used on walls as well as closets, where it imitates concrete.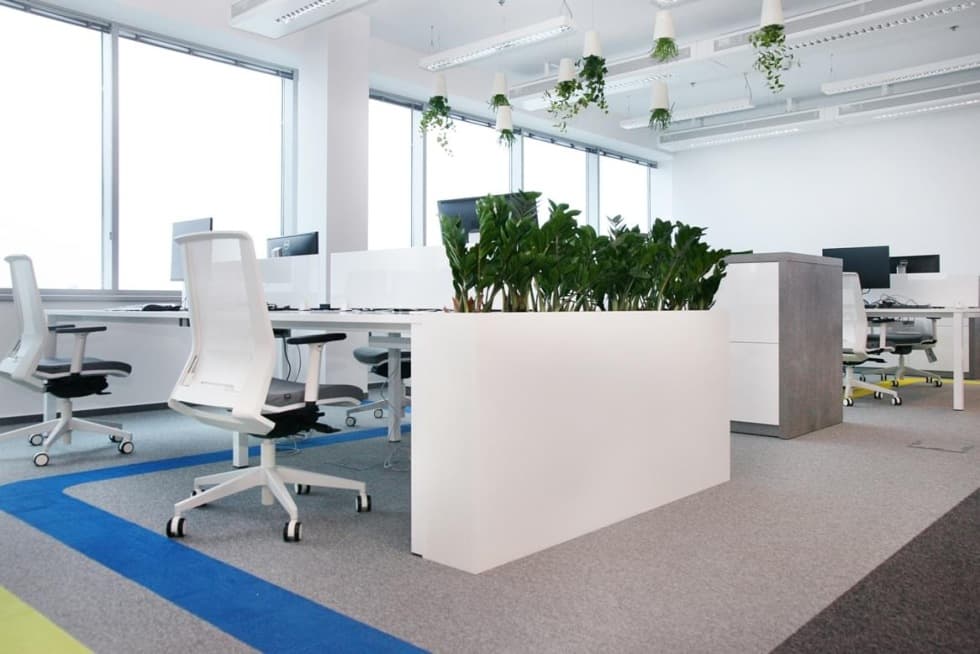 Colors makes it special
Carpets with noticeable color stripes, resembling cable wiring, give the grey-toned premises a brighter look. The overall design follows the colors of RICOH products, and thus supports visitors identification with the brand.
Similar to the Prague headquarters, we chose Actiu furniture accompanied by feature selections from LD Seating and Pedrali.
Polus Tower II
Polus Tower II is located in Nové Město, a part of Bratislava only 5 km far from the old town. The offices are adjacent to the shopping center Polus City Center which holds a variety of stores, restaurants, services, and a cinema.

The building provides its tenants and visitors 18,700 m² high standard office space, a wealth of services, and in addition a beautiful view of a lake, surrounding woods and the center of Bratislava. Polus Tower II has excellent transport accessibility, including public transport.
Do you like it? Share it.
Want to sit in an office that looks like this?
Write to us with your requests and wishes. We will create your dream interior.