New relax zones in Nisa Shopping Center in Liberec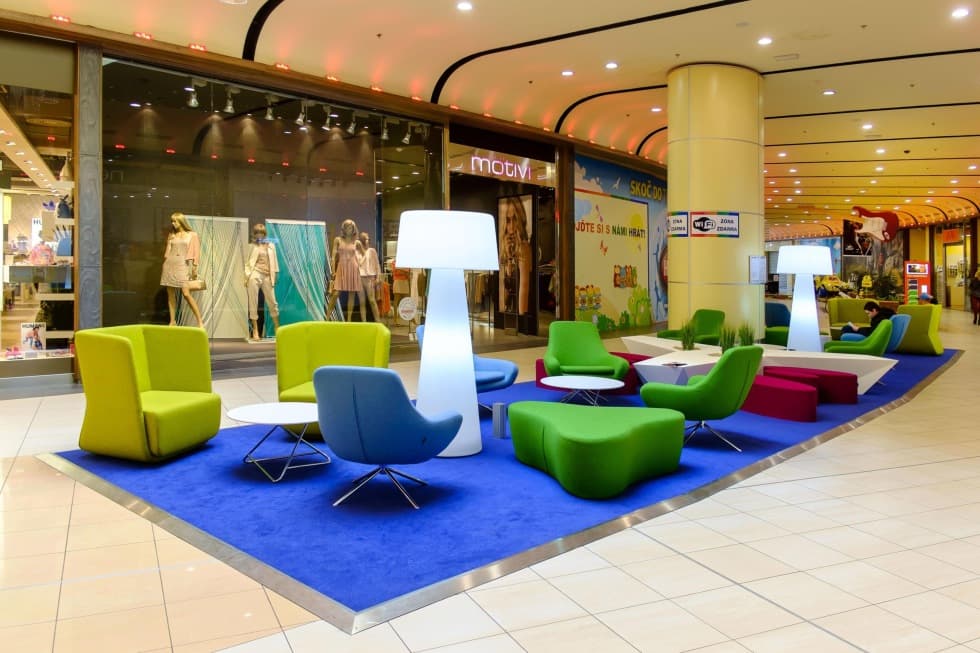 We have recently completed one of our creative projects concerning new relax zones in Nisa Shopping Centre in Liberec. The project included design proposal and execution of one new relax zone and revitalization of an existing one. Our inspiration came right from the centre and the colors that are already used within its interior.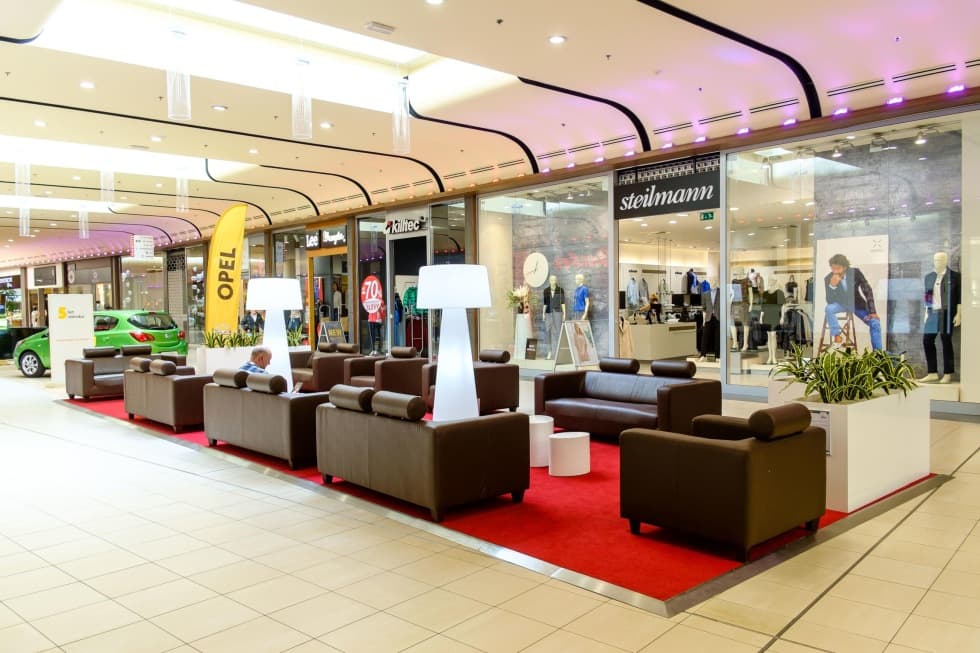 Relax zone
The new relax zone was designed in a sport style in order to match the tenant mix in this part of the centre. The colorful seating is combined with elegant lamps and design flower pots. Revitalization of the existing relax zone included implementation of new design elements and overall style improvement of the space. Both relax zones offer wifi connection and plenty of socket for electronics recharge.
Not only us, but our client is very happy with the final result of this project, mainly due to the fact that both relax zones are now frequently used by the visitors of the centre.
Do you like it? Share it.
Want to sit in an office that looks like this?
Write to us with your requests and wishes. We will create your dream interior.