Realization of reception and client area for Otidea a.s.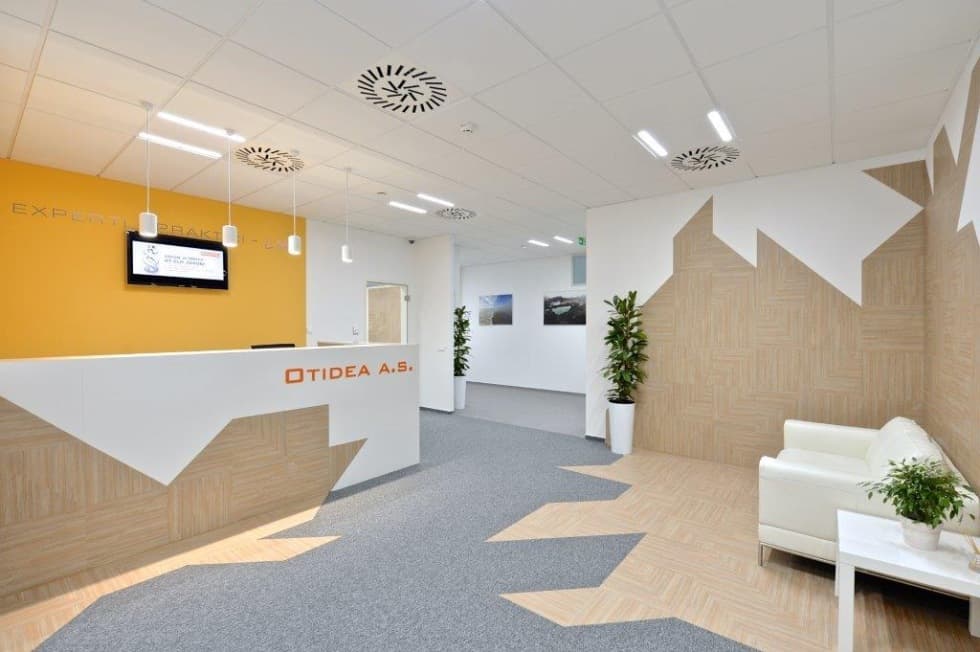 Among the successfully completed projects of CAPEXUS is also include the realization of reception and client area for the company Otidea, which has seat in the C Building in Meteor Centre Office Park which is located in Prague 8 - Karlín, which gradually becoming a prestigious office location. Last phase of Meteor Centre Office Park - building C offers approximately 4,700 square meters of office and retail space.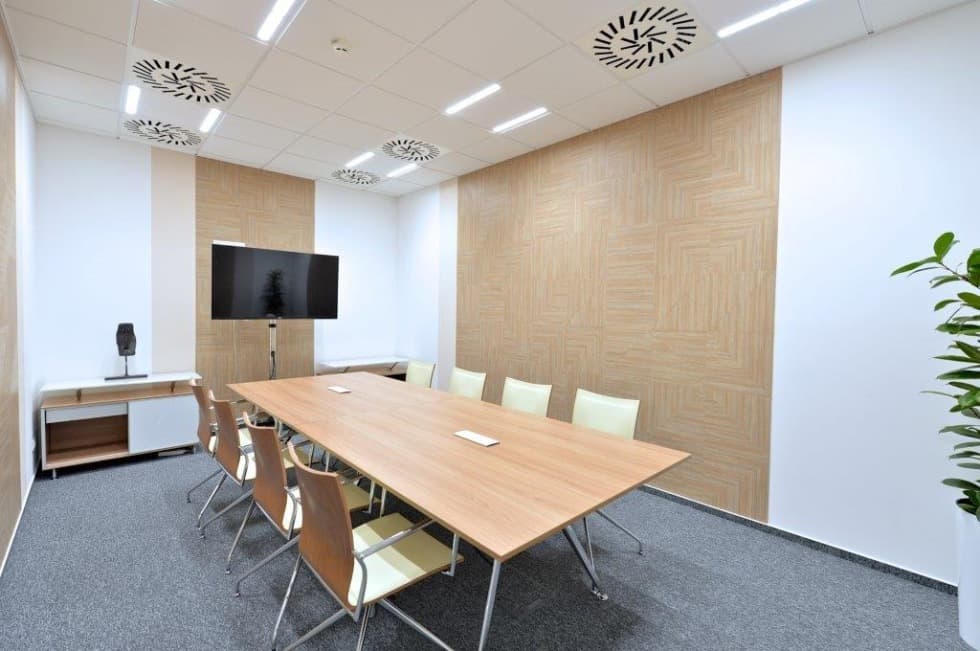 Wood
The aim of the realization was to meet the requirements of a client who wanted to create a pleasant and familiar client zone. Proposal was not to be extravagant, but also easy to remember. Within this concept were applied bright color tones combined with elements in the wood decor. The dominant feature of the area is undoubtedly part of the reception, whose painting is bright yellow and attracts the attention of the visitors. Our architects have used wood design not only within the flooring and furniture, but also to create 2D ornaments, which visually divide the space. In the meeting room is used furniture with simple lines, which in combination with bright color tones seems to be natural and airy.
Do you like it? Share it.
Want to sit in an office that looks like this?
Write to us with your requests and wishes. We will create your dream interior.