Offices for a leading retailer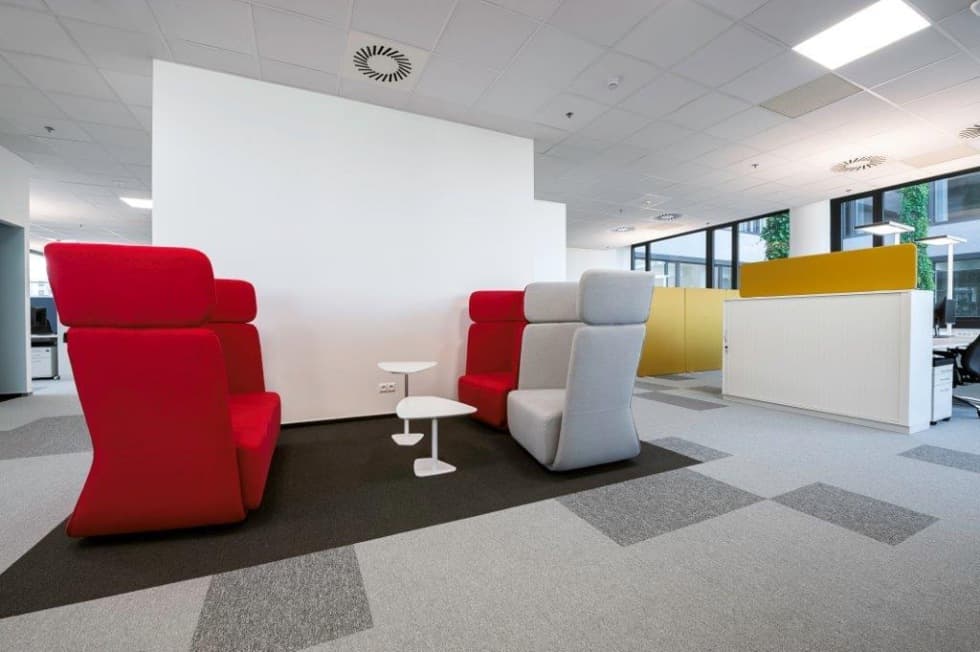 Our company won a tender for the design and construction of new office interior for one of the largest retail dealers in the country. The task was to create a future concept for a working environment for the whole company applicable to an area of 1,200 square meters.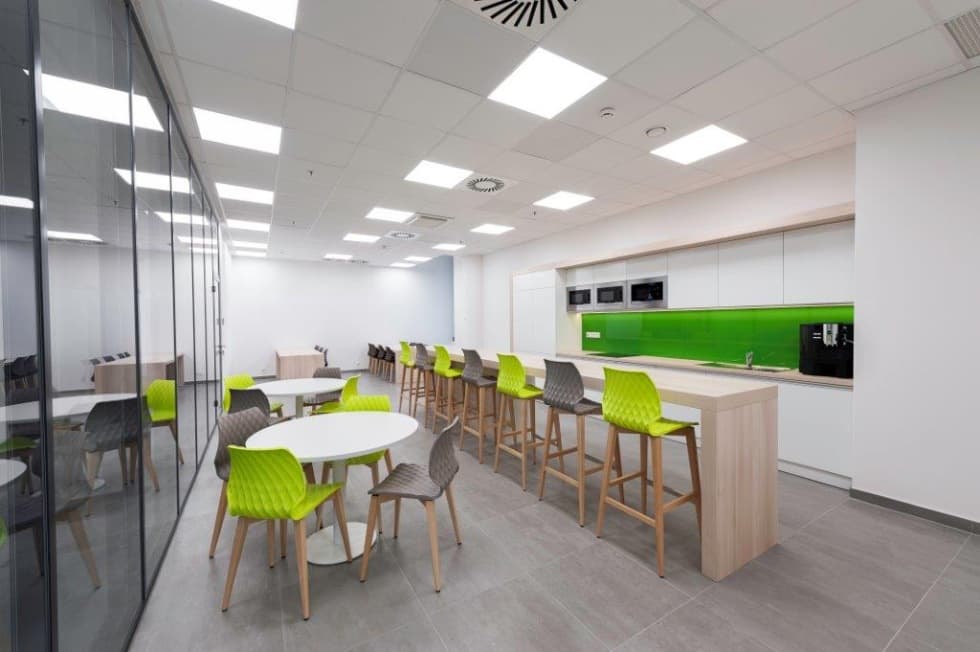 Communication is key
Before the realization itself, there were many extensive preparations for the project. Our architects and designers took a few months, with the client, to consult the best possible space planning with an emphasis on new elements such as a relaxation room, a space for quiet work, several rooms for personal telephone calls, modern lockers for employees or a large kitchen fulfilling the function of a common room.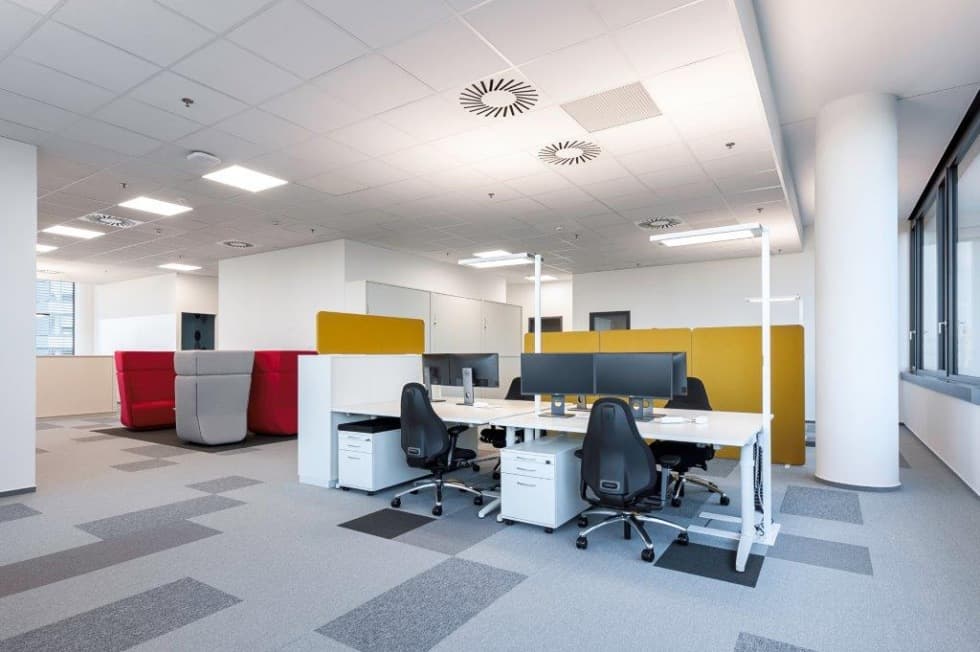 Eco and mobile
Another objective was to put maximum effort in the project to make it environmentally – friendly. The client wanted a "paperless" office (with minimal need for paper during the operations), indirect workspace lighting using mobile lamps as well as the possibility of flexible working spaces.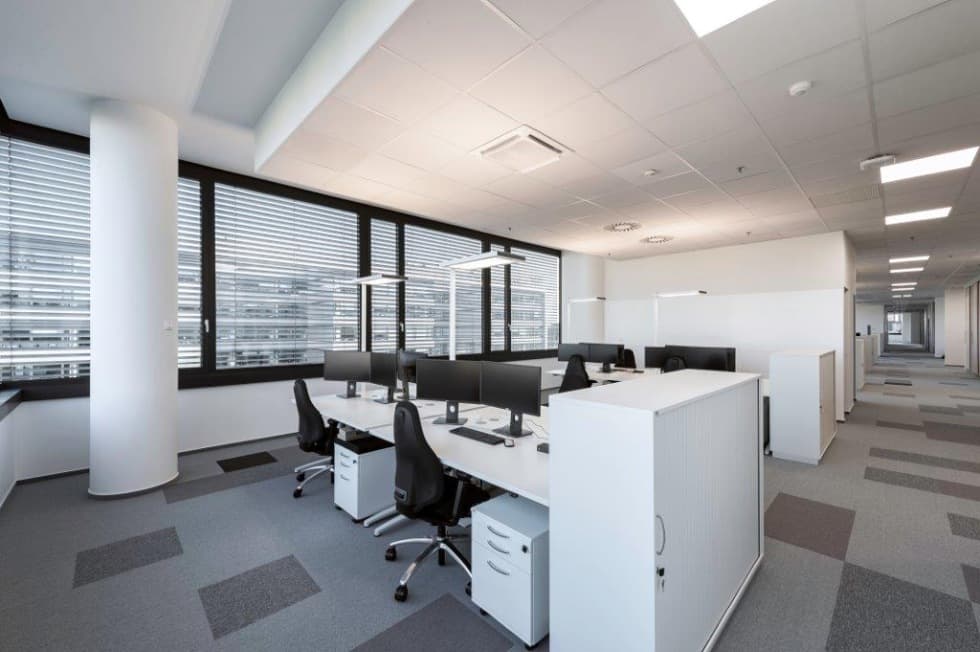 Sound of silence
There was an invited expert on room acoustics, who suggested several interior solutions and improvements of acoustic parameters in open offices that need to be involved in the project. Our project department subsequently drew up a project we realized in a record time of 2 months. We created a sequential video that shows very well the complexity of the whole implementation and demanding coordination of approximately 30 subcontractors and 22 professions who participated in the construction.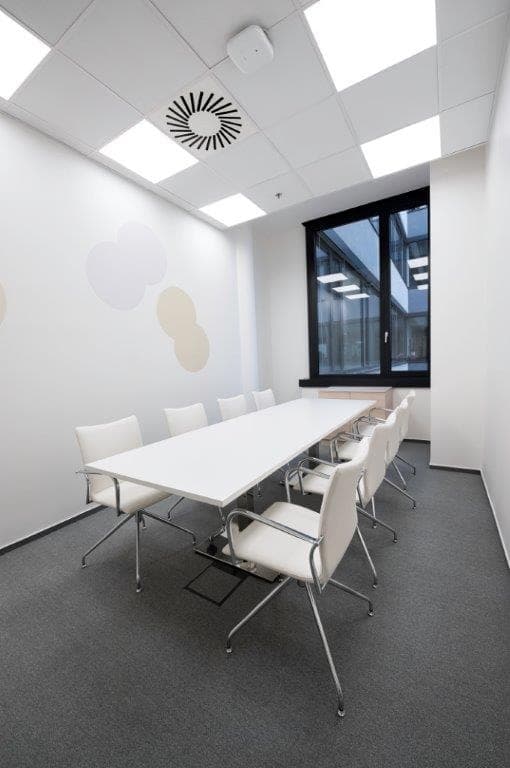 City West
The complex of City West office buildings is situated in Prague 5 – Stodůlky. In addition to administrative headquarters, this place has the perfect combination of services and working environment for it's users, where the architecture, unique design and green relaxation areas. Here there were created completely new residential headquarters, a city park and centre square with shops and services.
Do you like it? Share it.
Want to sit in an office that looks like this?
Write to us with your requests and wishes. We will create your dream interior.