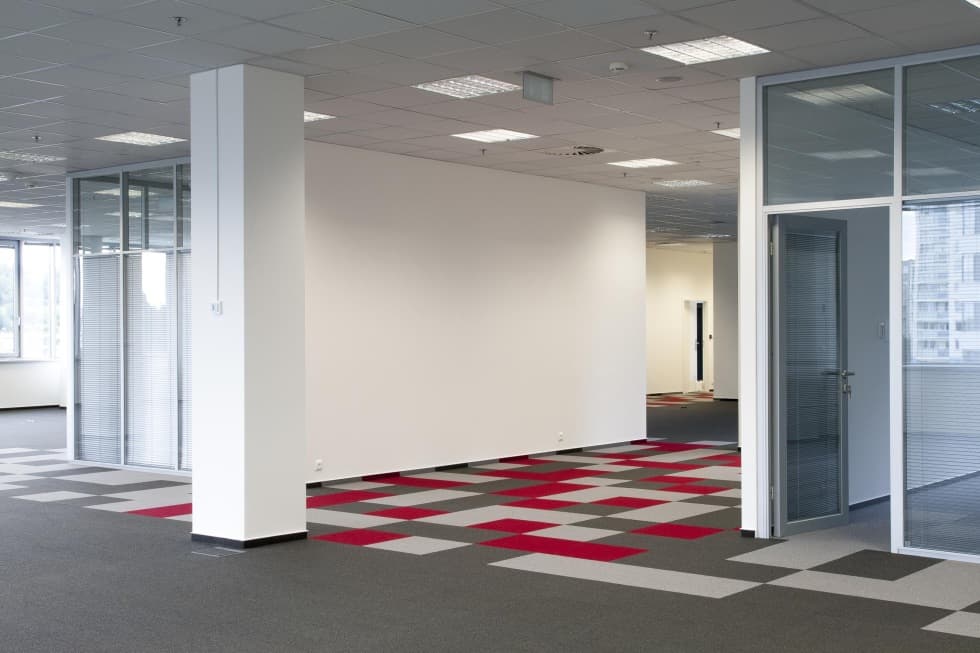 In July, we completed the third fit-out for the company NNIT, this time in an office building Explora Business Centre in Nové Butovice.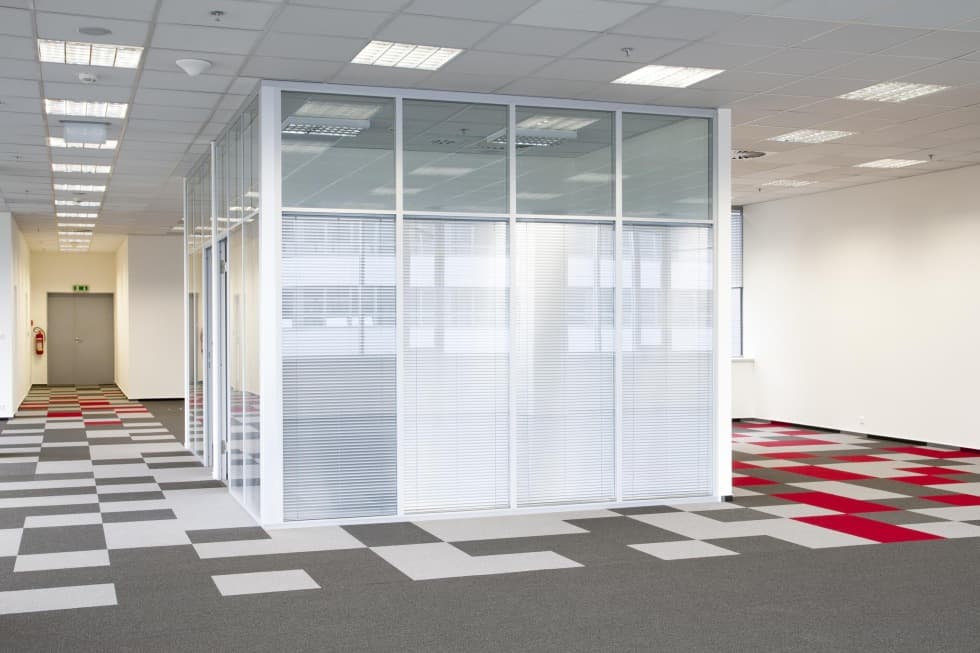 Space separation
During the realization we derived from the requirements of the client. A key element in the proposal itself was a sufficient number of meeting rooms, which, thanks to the glass partitions, forms a dominant features and visually do not diminish the space. Work surfaces are designed as open space. Relaxation zone and a kitchenette ensures spaces for relaxation and meetings of employees.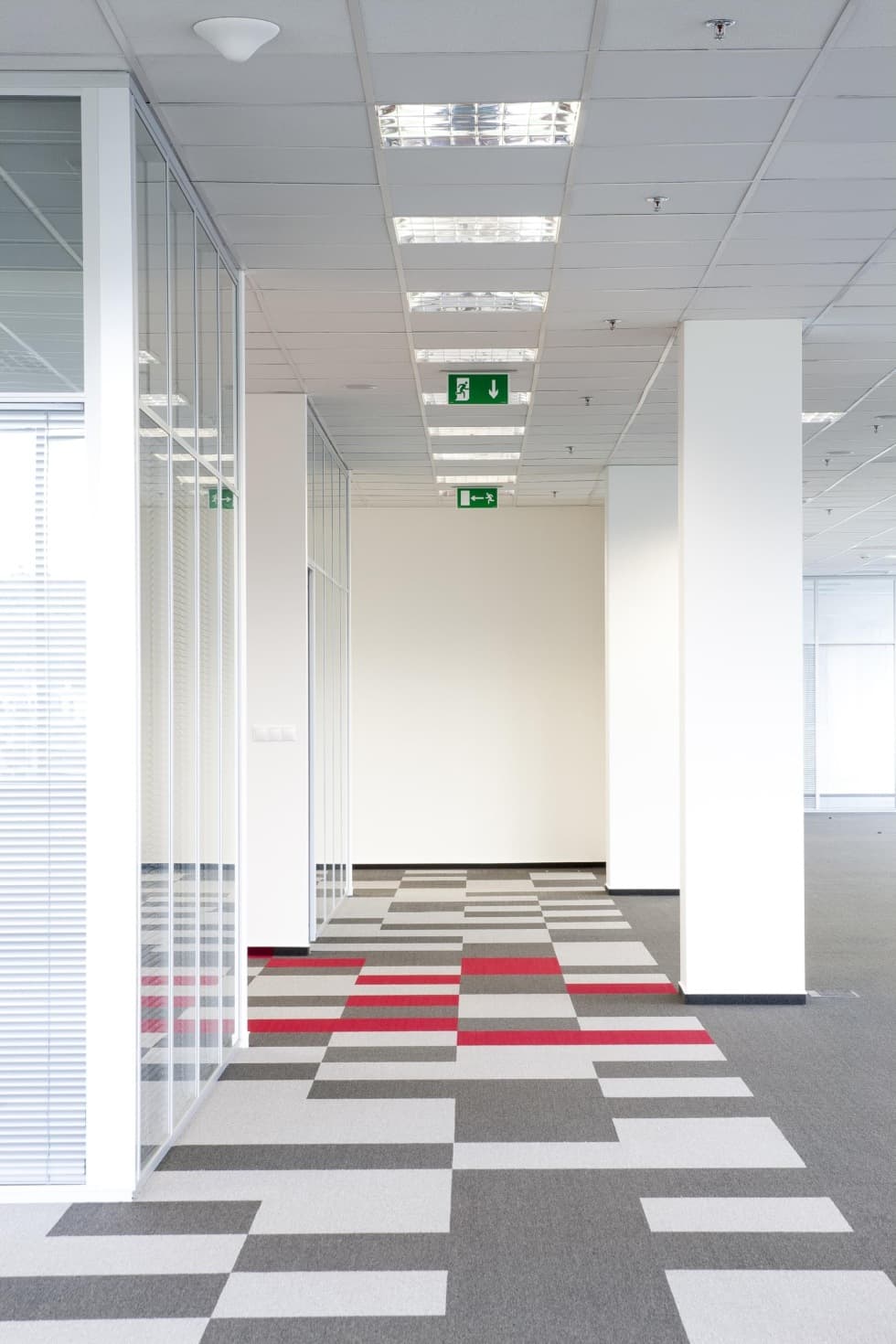 Carpets with idea
The floor is covered with Voxflor carpet from the collection Hussar. Our architects have designed carpets in two shades of gray and red, which is based on the client's corporate colors and at the same time gives the entire space playfulness and freshness. Carpets are highlighting the communication lanes and relaxation area.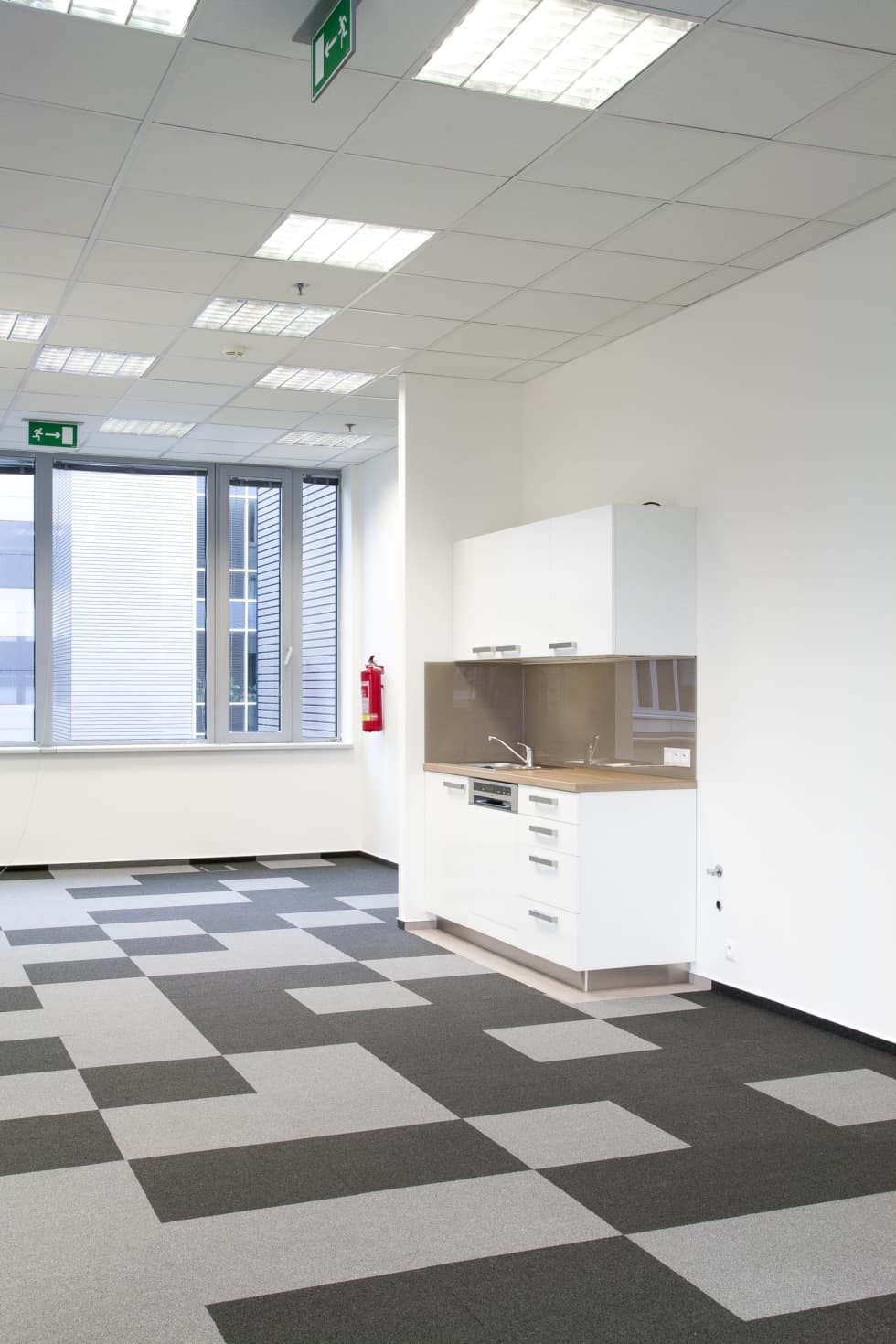 Constant cooperation
We believe that after moving into the new premises and furnishing, this fit-out will provides a quality working environment for our client.
Do you like it? Share it.
Want to sit in an office that looks like this?
Write to us with your requests and wishes. We will create your dream interior.