New realizations for ČSOB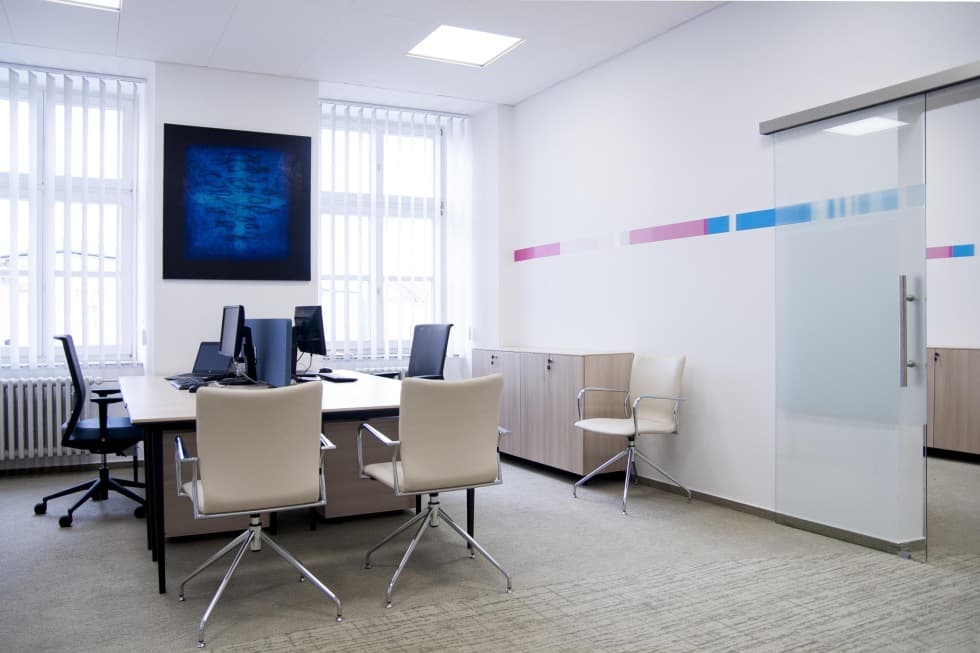 After last year's highly successful implementation of branches for the Czechoslovak Commercial Bank, of which we have received very positive feedback from the client, we managed to establish close cooperation with this banking institution and at the beginning of this year we realized another two fit-outs of branches SME - corporate banking, namely branch in Anglická street in Prague 2 and a branch in the Náměstí Míru in Jindřichův Hradec.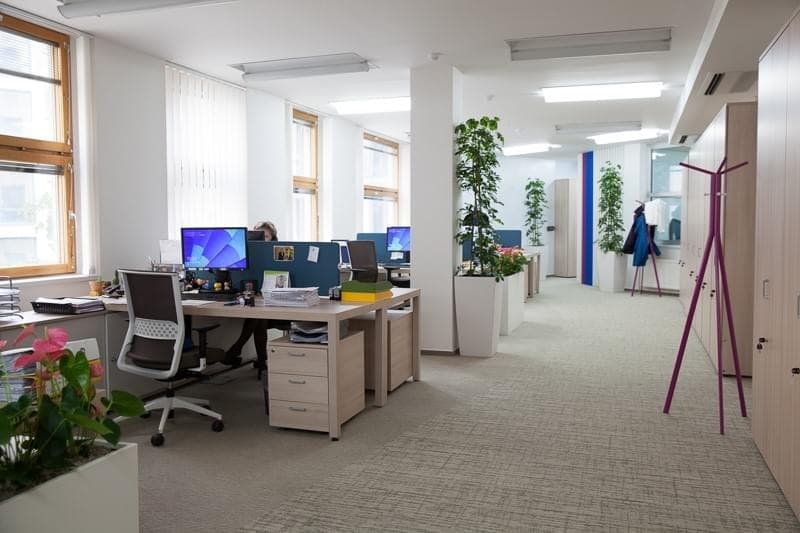 Tuned design
Since it is a branch for corporate banking, attended by very important clients of CSOB, the overall design had to be tuned so it looks sparingly and mostly presentable. Our architects have designed fit-out in bright shades, using elegant rounded shapes and the entire area is supplemented by corporate colors.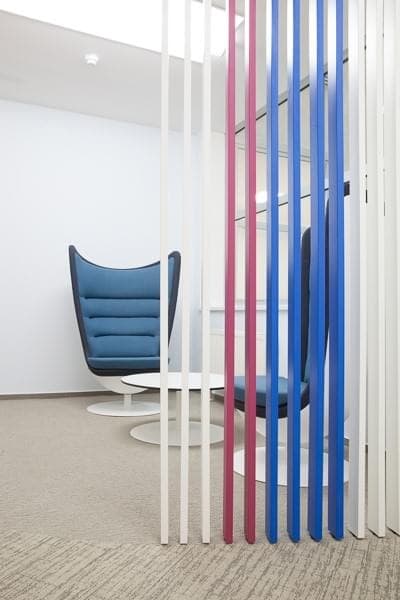 Comfort without noise
By using acoustic Badminton seats from ACTIU and colored slats discrete zones within the open-space offices were created. Furniture ACTIU has been used also throughout the space of branches, because it managed to achieve a good balance between design, comfort and functionality. Besides the seats they were also used tables of LONGO and PRISMA series, office chairs STAY and screens SPLIT. On the floor is a VOXFLOR carpet - namely a series of Bordeaux and the Daintree and the whole design is also tuned by lacobels walls, smart walls, a number of atypical elements and greenery.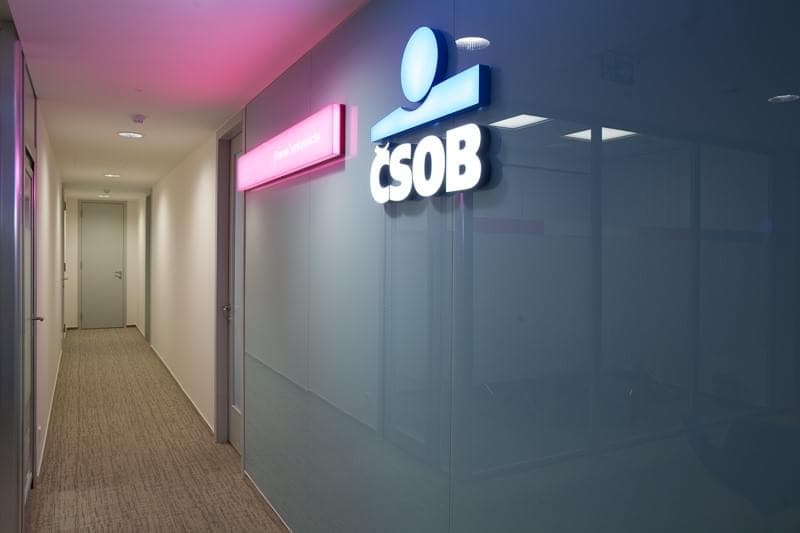 Timeless inspiration
We hope that timelessness and design of these branches will serve as good reputation not only for us, but especially for ČSOB. As evidence of good work done and attractive design testifies mainly that we have now opens up the possibility of further cooperation with this important client.
Do you like it? Share it.
Want to sit in an office that looks like this?
Write to us with your requests and wishes. We will create your dream interior.