New Budějovický Budvar offices you have to experience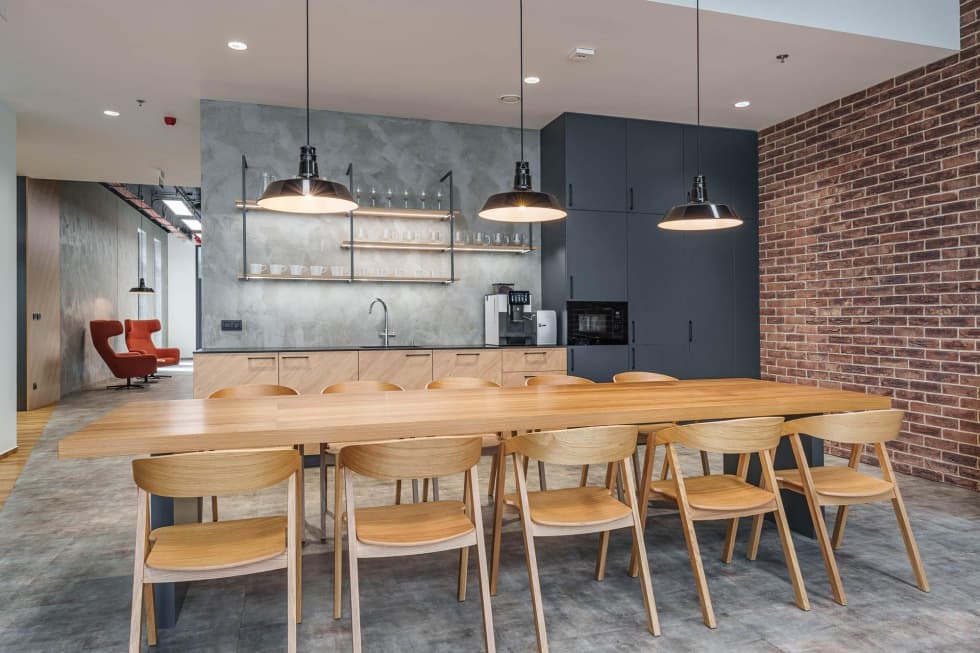 It is not enough to just taste the chilled beer. You have to experience it. The same applies to the new offices for the national brewery Budějovický Budvar. The responsible administrators of the brewery's wisdom are based in the Astrid Offices office building, which stands out for its unique architecture. Join us in discovering the highlights of our implementation.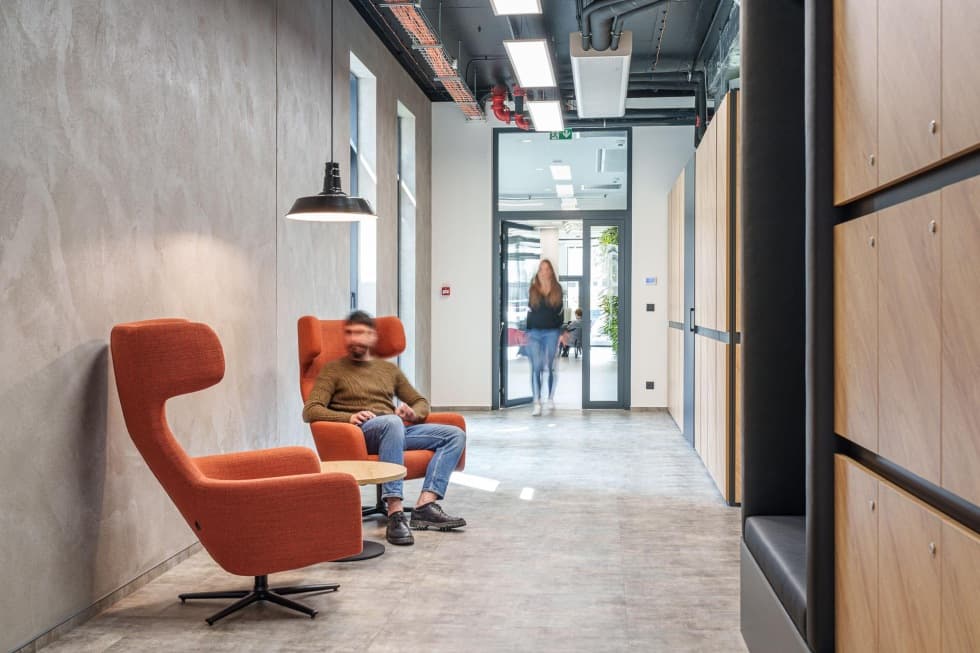 An unconventional space for traditional craft
We took over the approximately 400 sqm of space on the ground floor of the building in shell and core condition, i.e. as a rough structure with a basic structure. The space is atypical with higher ceilings as it is primarily designed for commercial premises. In addition, it is connected
to the atrium with large glass areas.
However, we took full advantage of this unconventional layout in order to meet the client's wishes in an original way. The client had previously used coworking and his brief was to maintain a creative atmosphere in the offices, enriched with industrial design
and elements evoking beer consumption.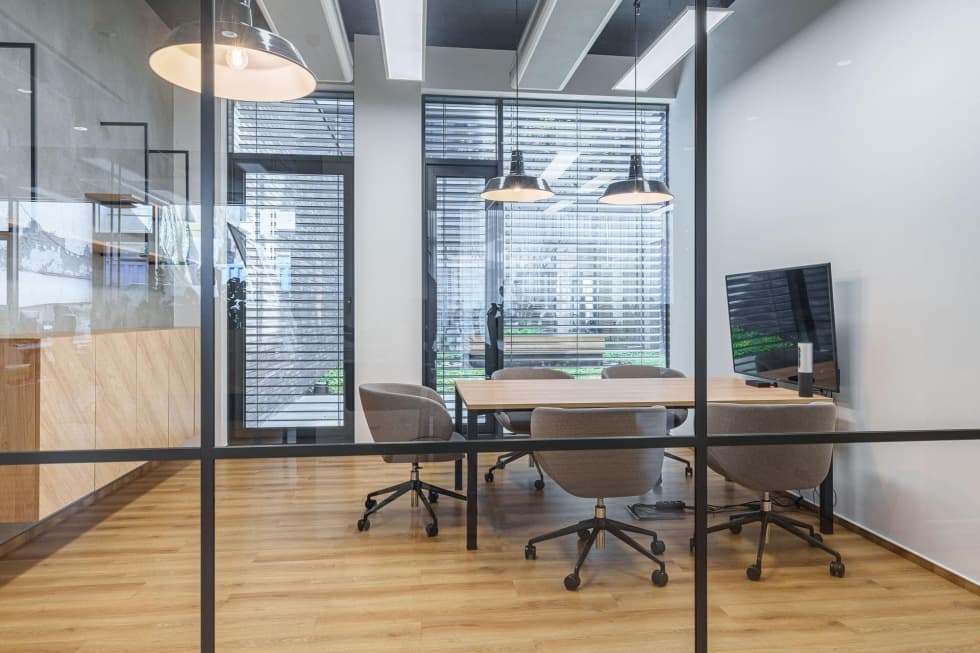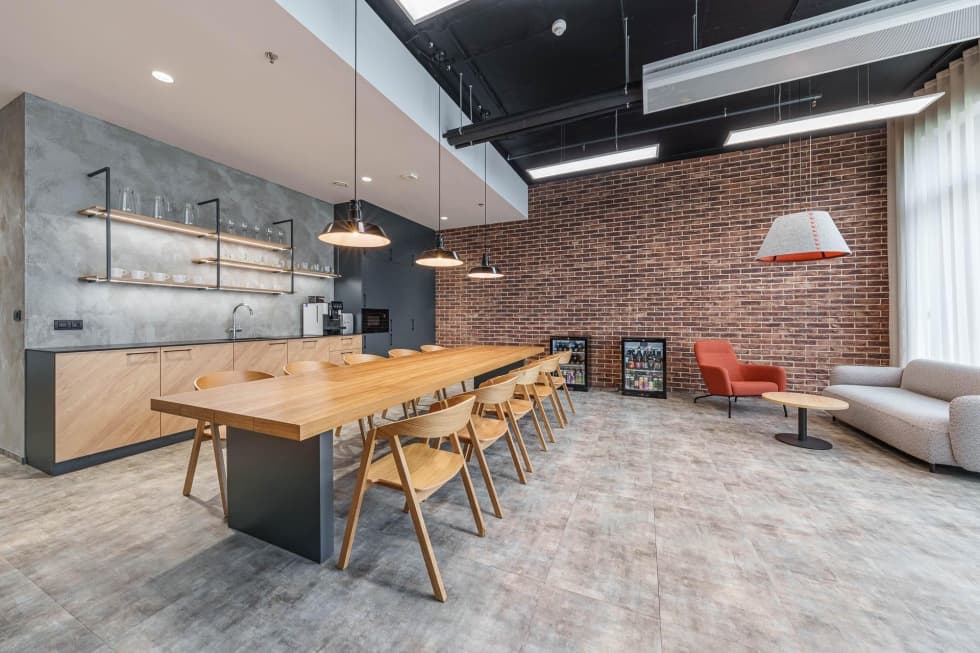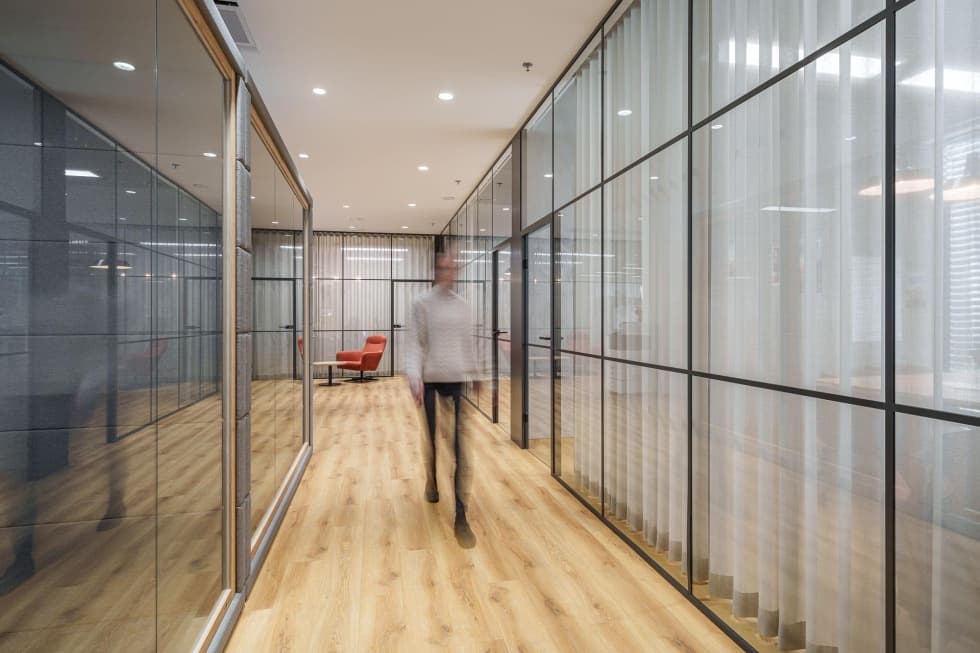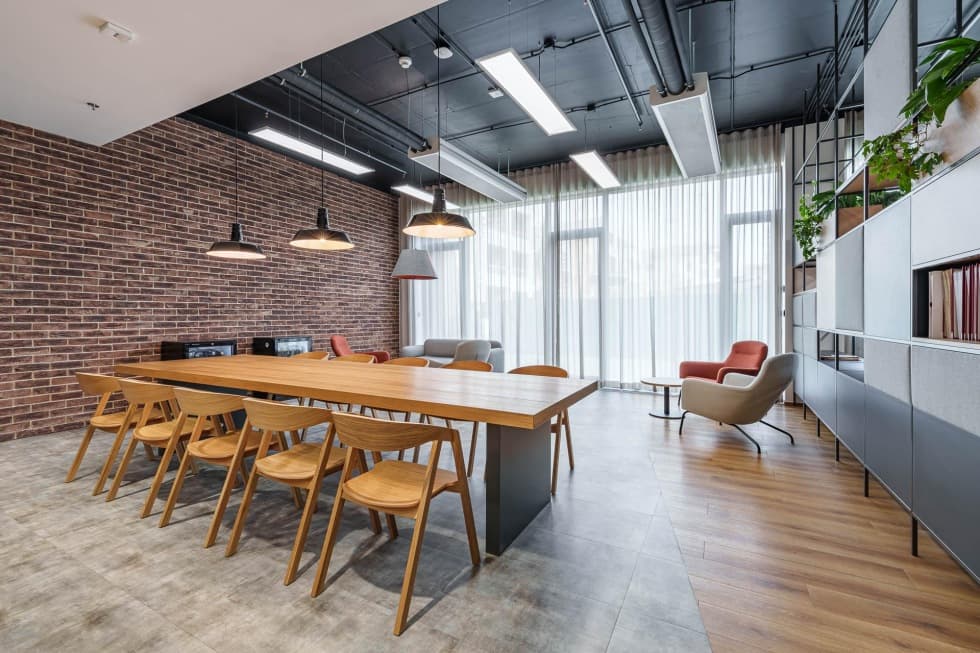 Mainly informal
The whole implementation of the working environment is in the spirit of informality, natural incorporation of
the client's brand and very high quality workmanship.
The materials used include a motif of facing bricks,
a range of bespoke metal elements, vinyl and massive wood. For example, the large meeting table, which is mainly used for team meetings, is made of it.
We have also created an open space with a kitchenette and relaxation area for employees, meeting rooms, changing rooms
at the entrance and last but not least two micro offices.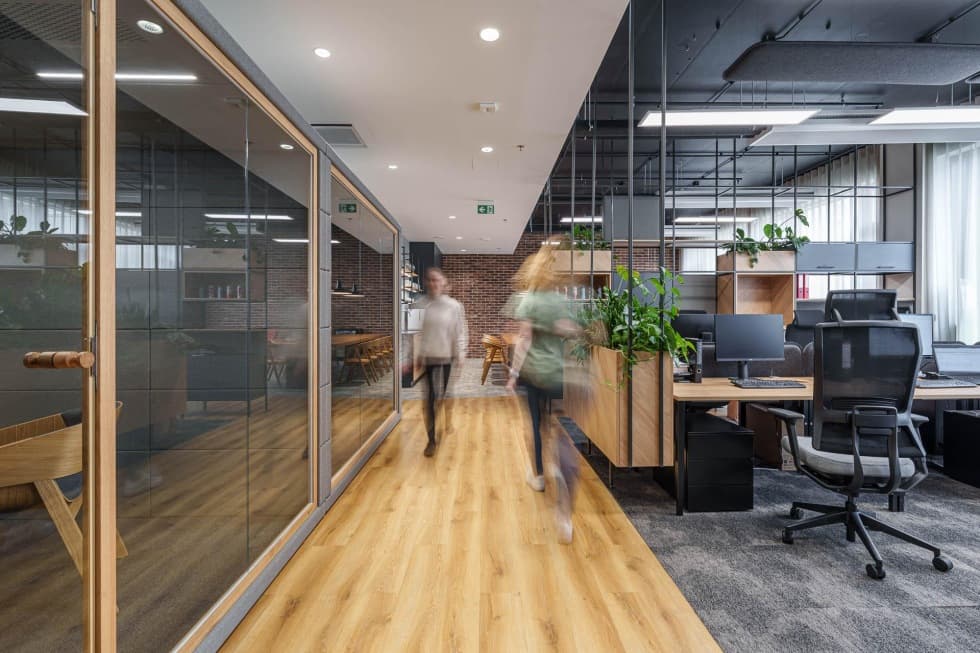 Another interesting feature of the implementation is
the great emphasis on acoustics. It was necessary to think about it both because of the higher ceilings and because of the open space. The solution was hanging acoustic screens and horizontal acoustic panels. Some of the dividing elements are dominated by the aforementioned metal, which clearly belongs to the industrial style.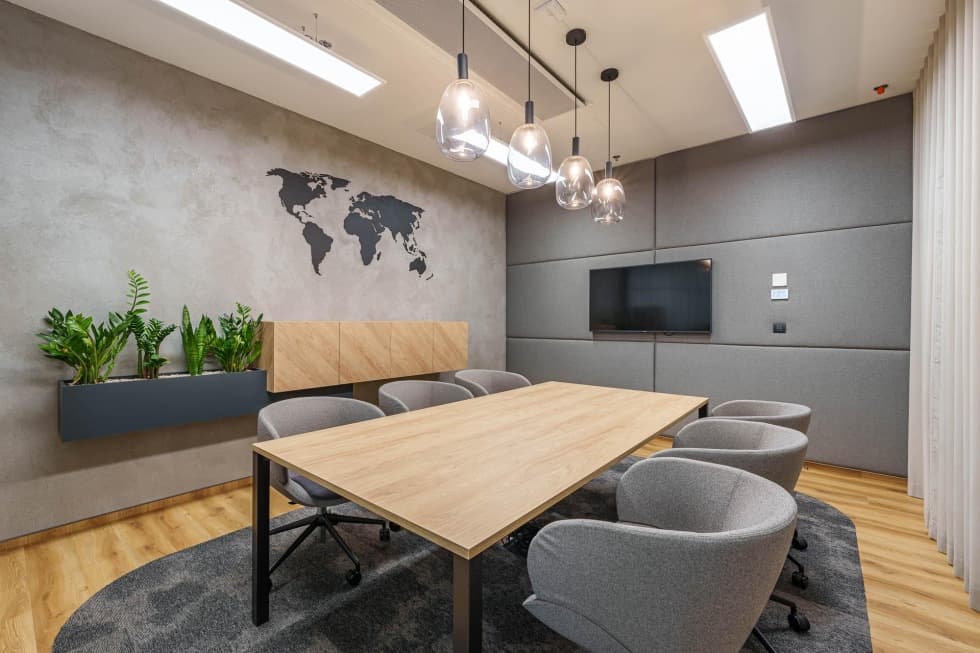 After work for a beer
The new Budějovický Budvar offices are a refreshing proof that it is possible to combine informality with current trends in the working environment. Employees have plenty of space in the office and great conditions
for individual and team work. After all, going out for a "one drink" is most satisfying after a productive day.
Are you interested in this project? Contact us today and we'll make sure your offices have the right kind of drive.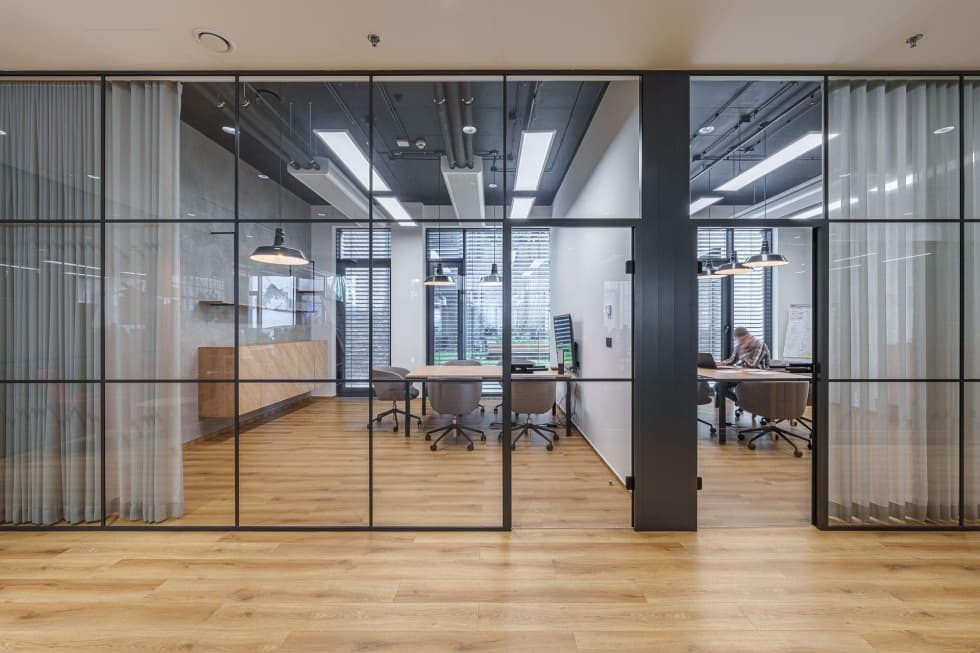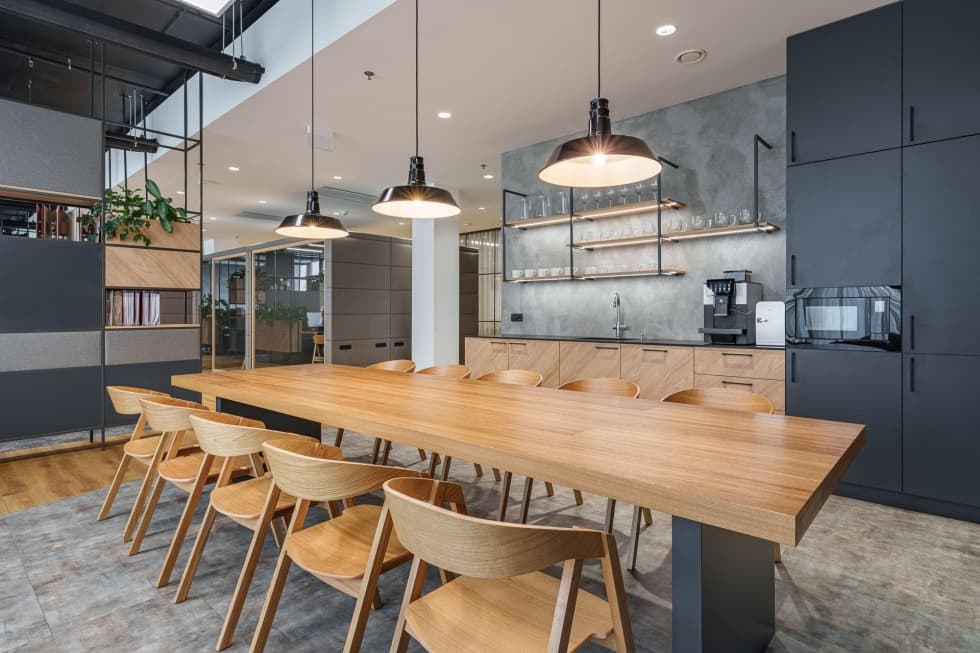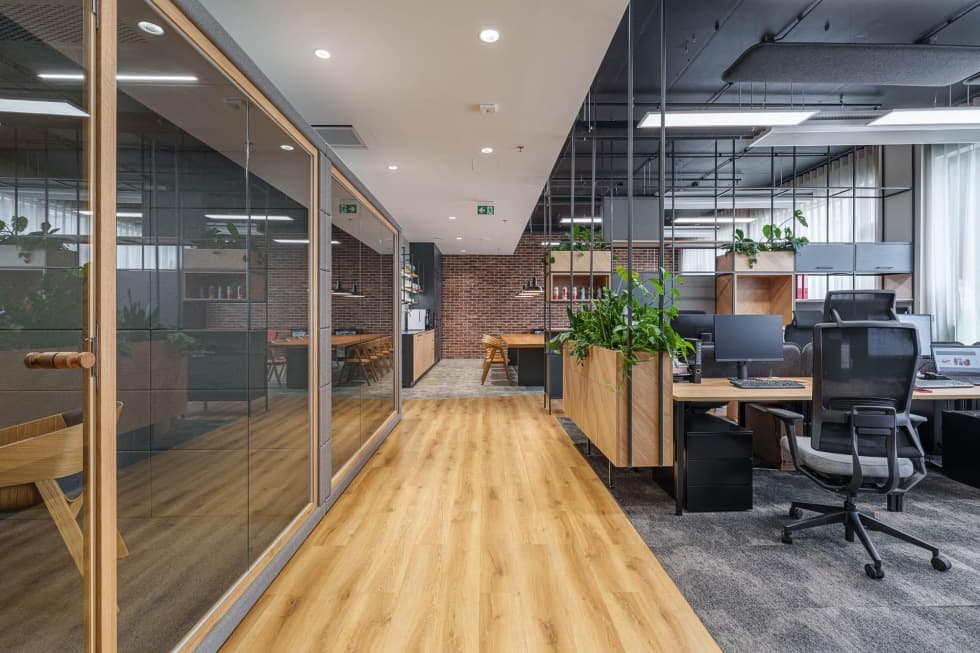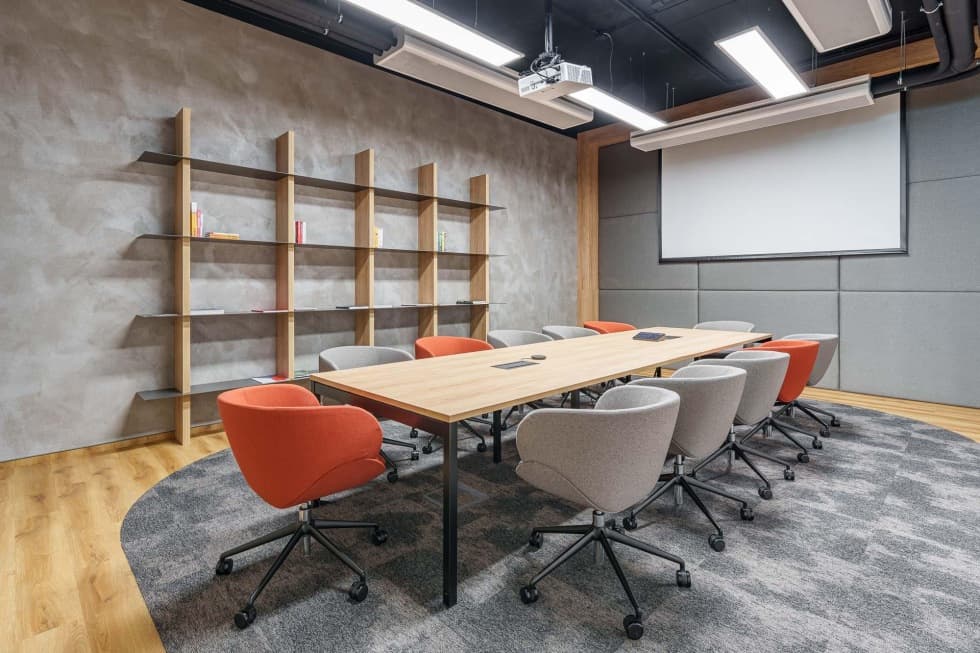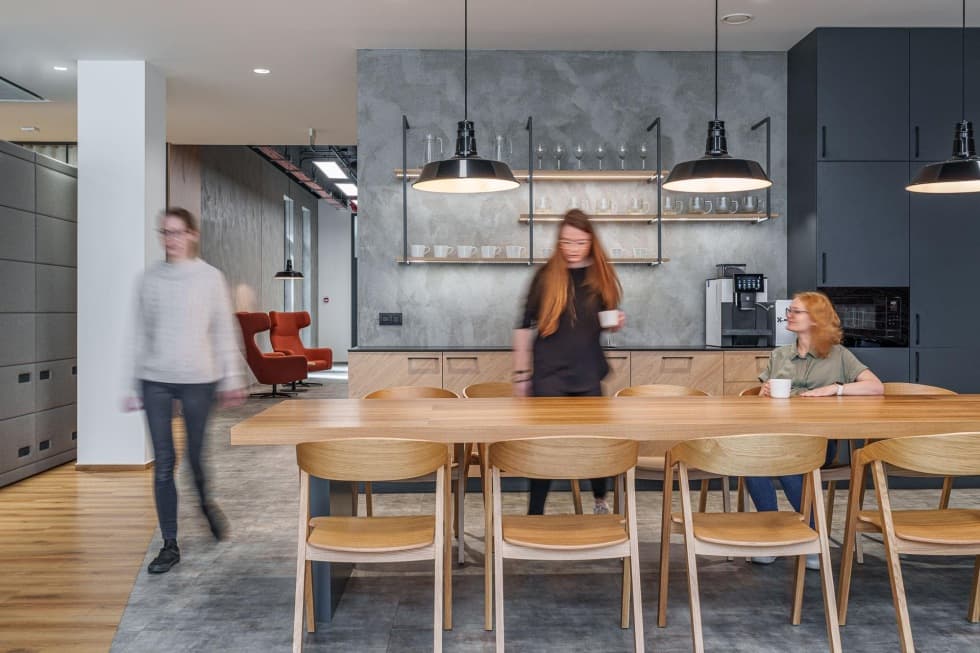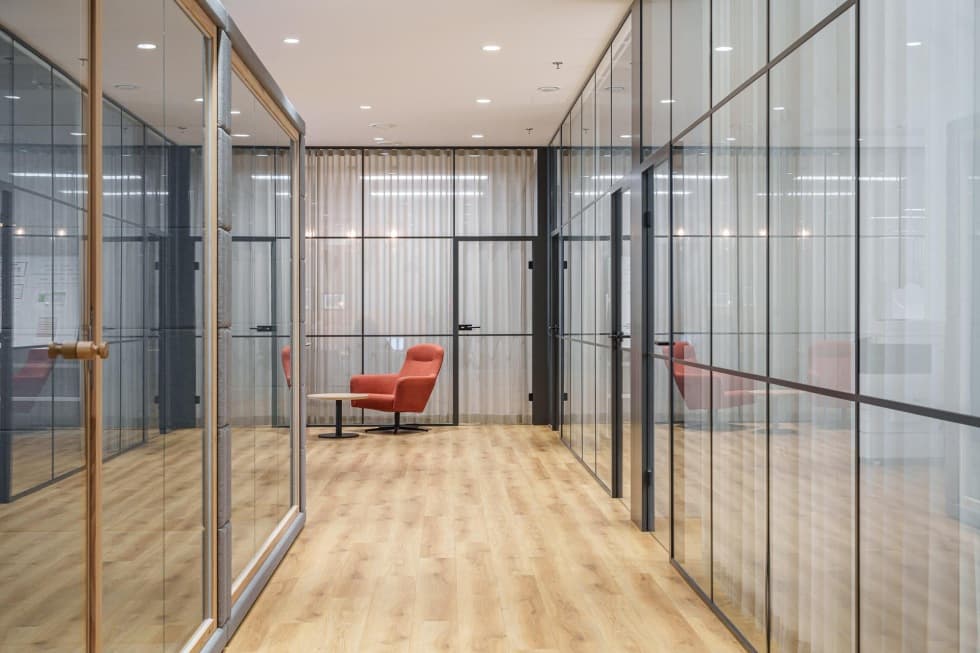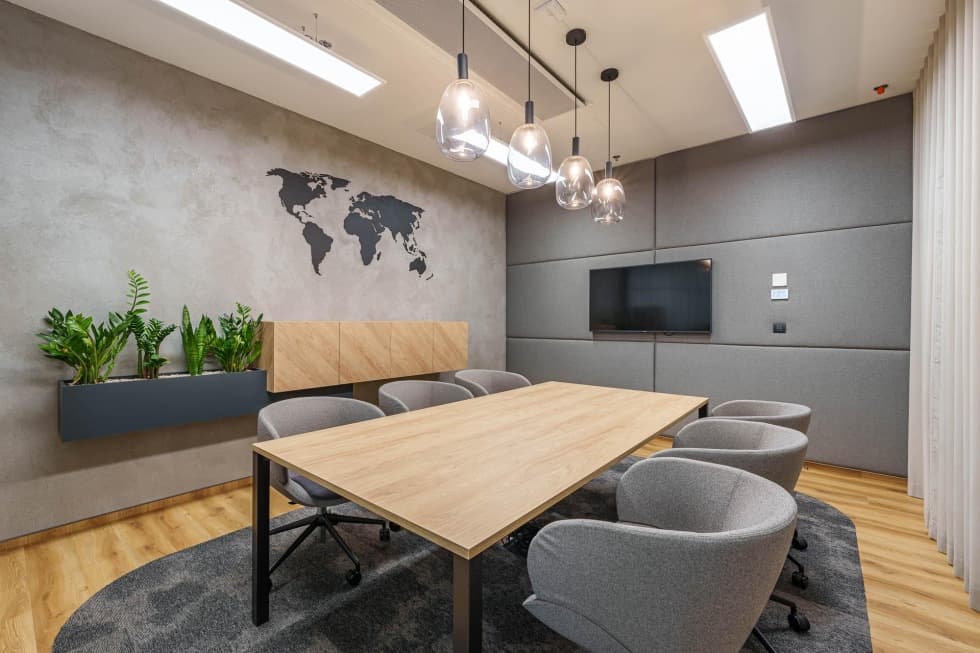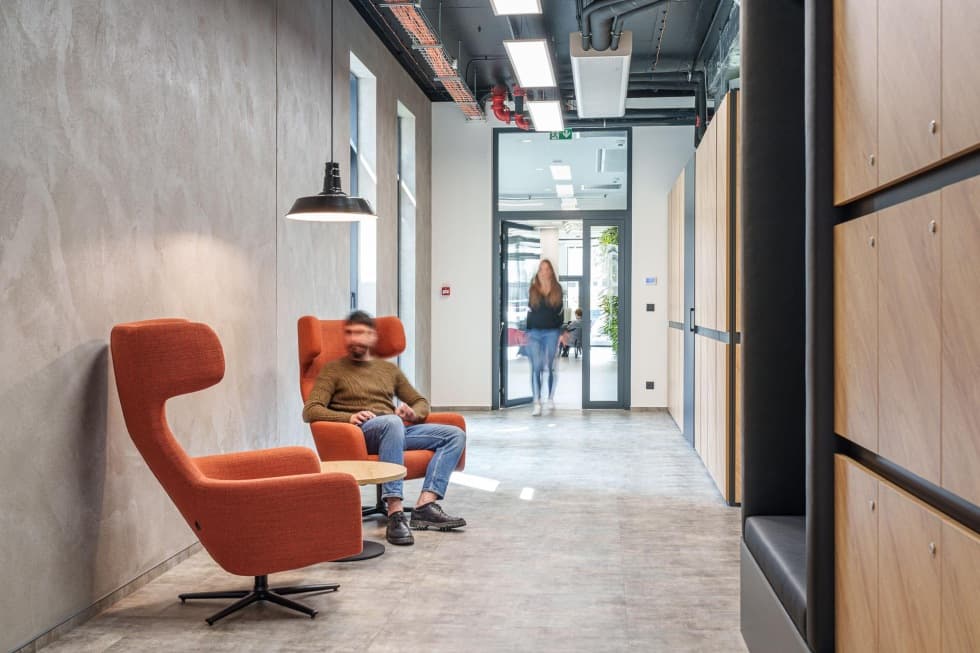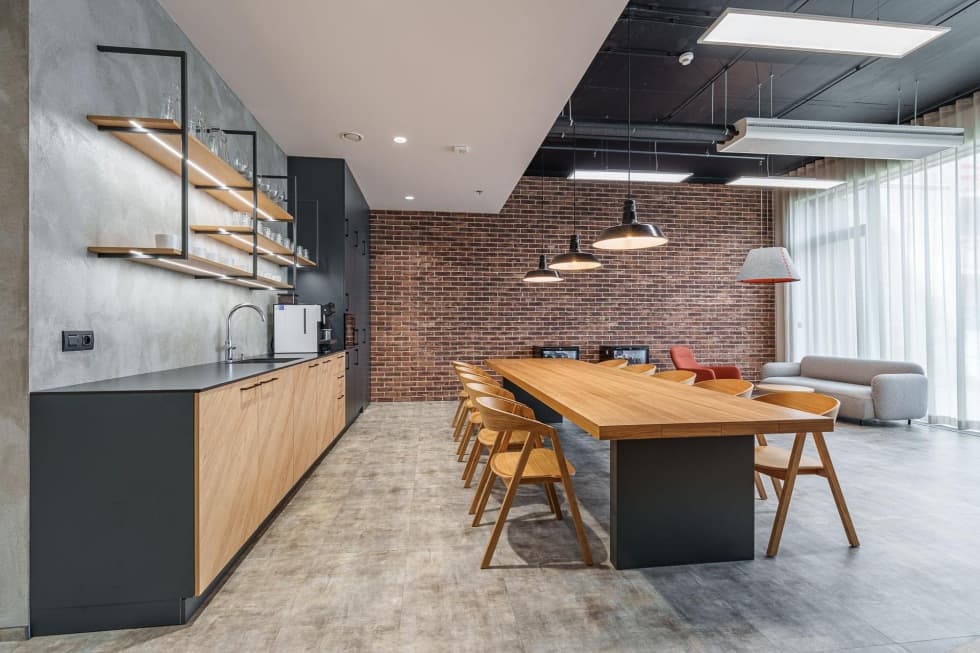 Author of photos: Petr Andrlík
Do you like it? Share it.
Want to sit in an office that looks like this?
Write to us with your requests and wishes. We will create your dream interior.