New background of the company Amersec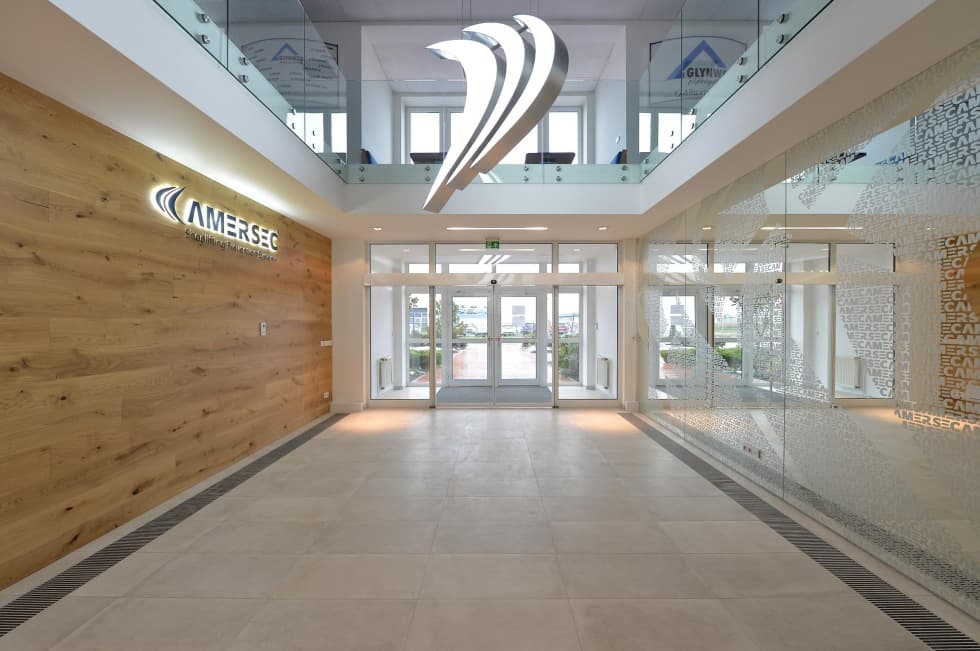 With the beginning of 2016 CAPEXUS completed its further realization, this time for the company Amersec. For our team a big challenge was especially delivering of many atypical elements, which creates a unique look of the entire implementation.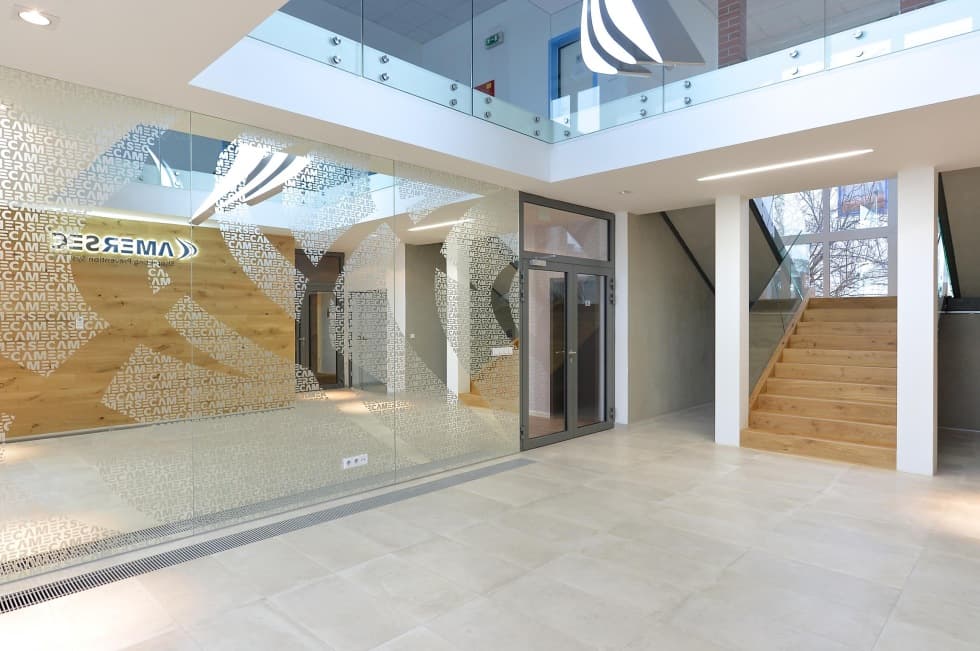 More space
Interesting architectural design was created in the studio D4f. The originally separate offices were turned into a modern open space, with meeting rooms and offices for the management of the company and a completely new showroom for the company's clients as well.

Great emphasis was put on the entrance atrium, which looks magnificent thanks to the atypical luminaire that dominates the area. The atrium is also complemented by a wood-clad staircase and glass railings. A mirror wall creates the illusion of an even larger space.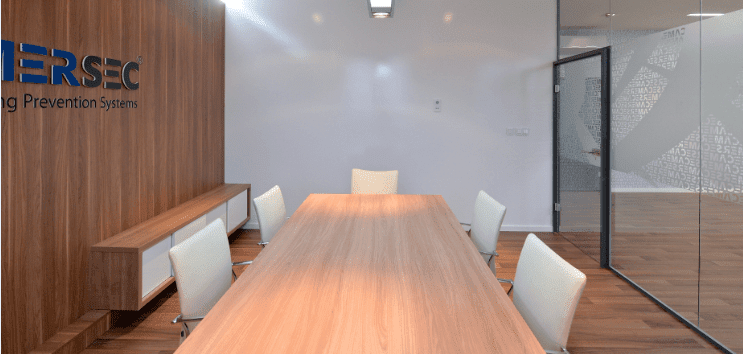 Custom equipment
Our team managed to illuminate and enlarge the entire space by using glass partitions Verti. Moreover, a very interesting design was created by stickers, inspired by the logo of the company, which permeates the entire space. The offices were furnished with, not only premium ACTIU Spanish furniture, but also atypical woodwork, tailor-made to fit the architectural design and whose delivery has been a big challenge for the team. By using these elements, however, we managed to create a very unique look, with whichthe client was very satisfied.
Do you like it? Share it.
Want to sit in an office that looks like this?
Write to us with your requests and wishes. We will create your dream interior.