Lively office spaces of EP Energy Trading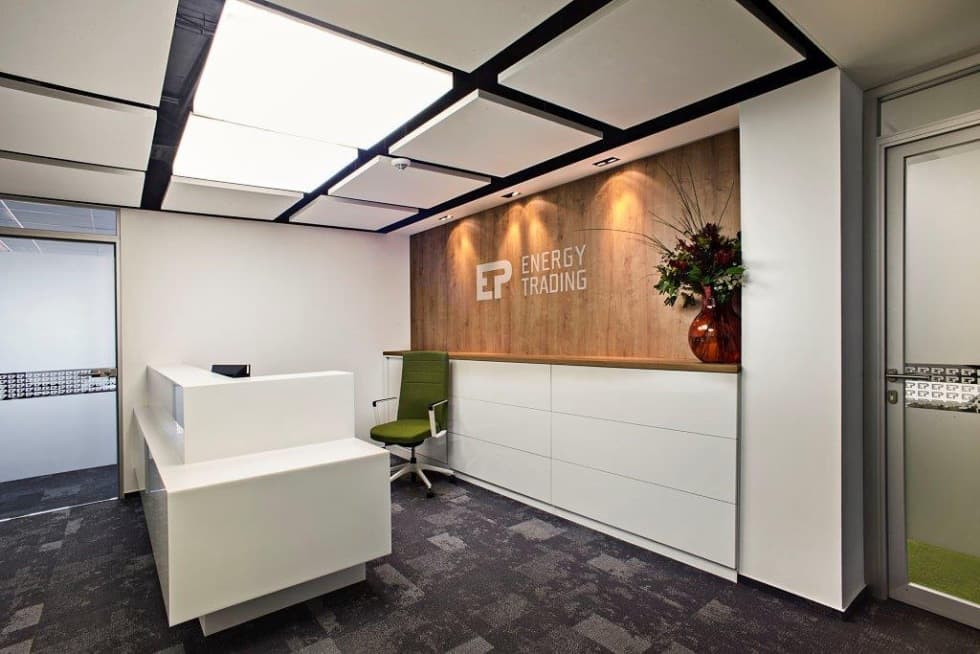 Another original realisation by CAPEXUS were the recently completed office spaces for EP ENERGY TRADING.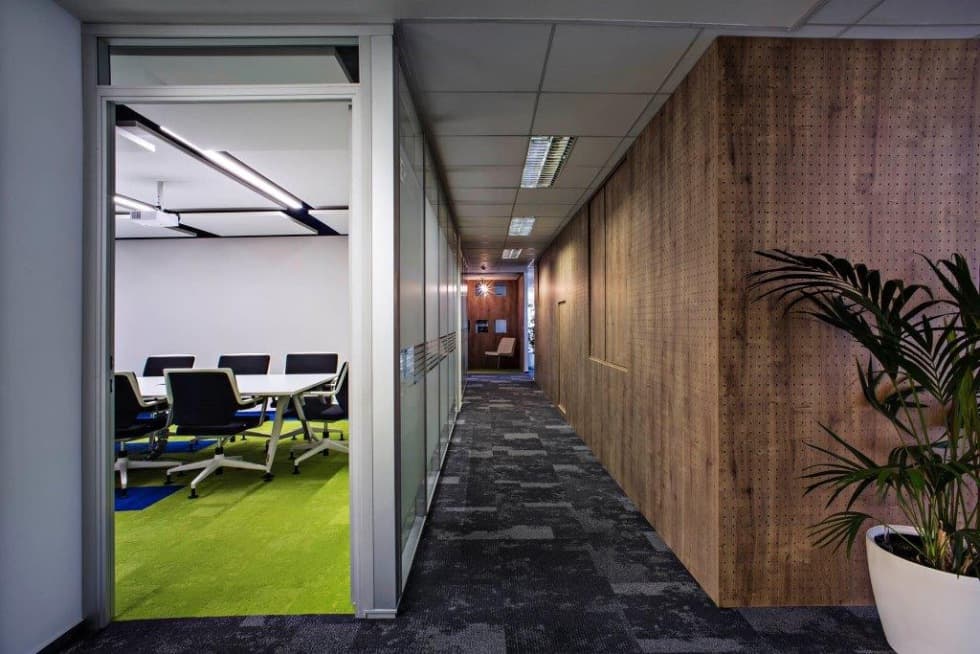 Complete design
The EP ENERGY TRADING Companies' headquarters have undergone a complete renovation. The architectural design is completely made by our architect Ing. Arch. Jan Andrle. Individual parts of the open space are divided by atypical furniture and glass partitions that separate the meeting rooms and relax corners. The dominant feature of the interior is the particularly representative reception area.
Carpets equals comfort
Emphasis was also placed on the office of the CEO. The style of the interior was influenced by the latest trends. The main requests of our client were: use of quality carpets, the creation of a highly representative space, and enough meeting rooms with excellent acoustic properties for maximum comfort.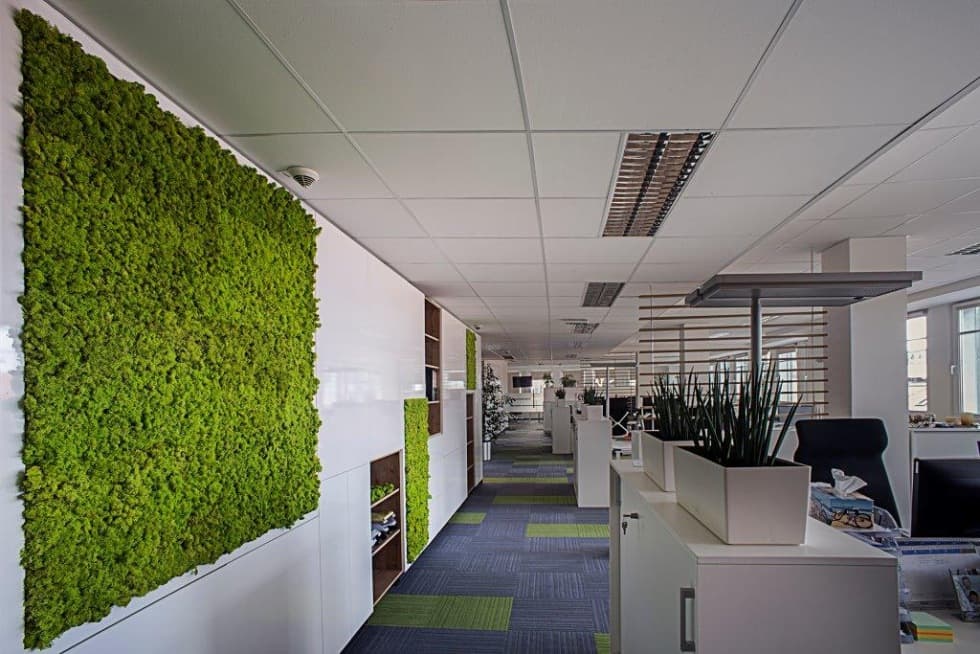 Nature inside office
An interesting element in the design concept is mummified green moss on the walls, which literally brings the interiors to life. The whole area is equipped by a combination of furniture in white and brown wood decor with carpets in corporate colors. The carpet tiles have very interesting details that underline the whole interior. The supplier of carpets is our partner VOXFLOR. Most of the furniture was custom made. The chairs are made by the Spanish manufacturer ACTIU.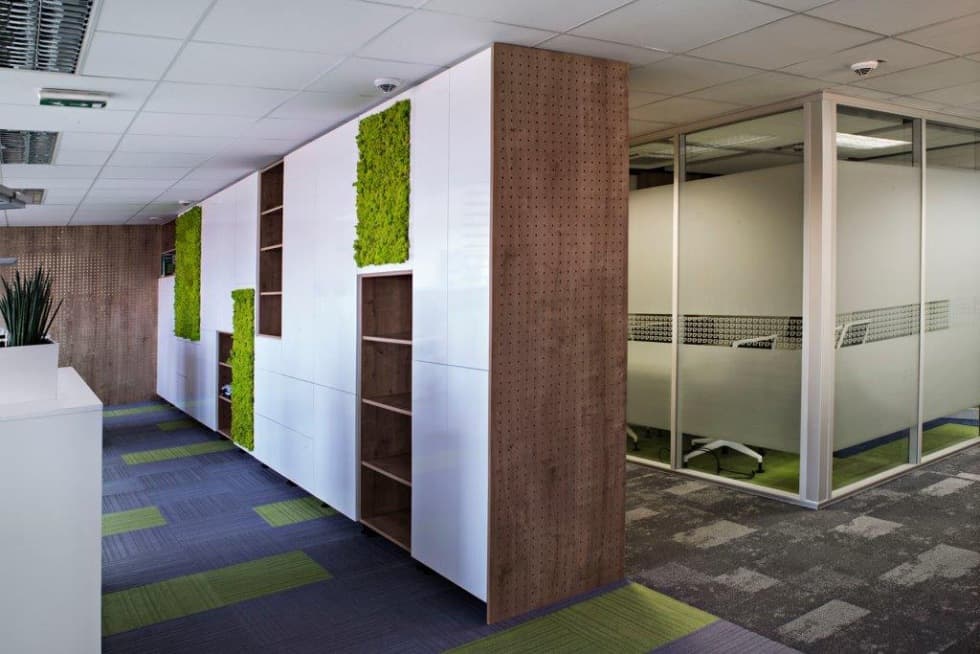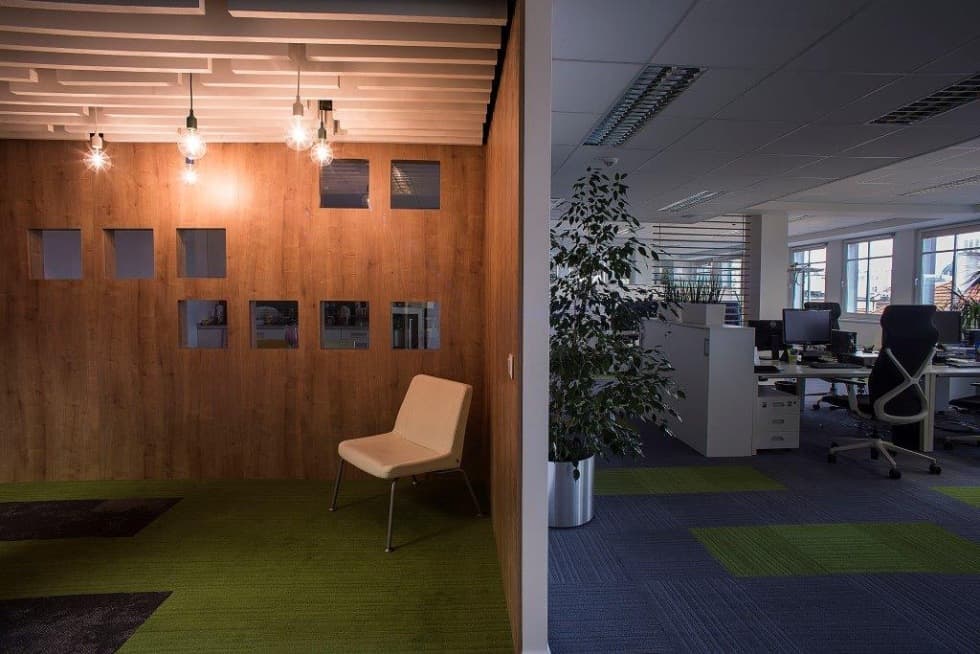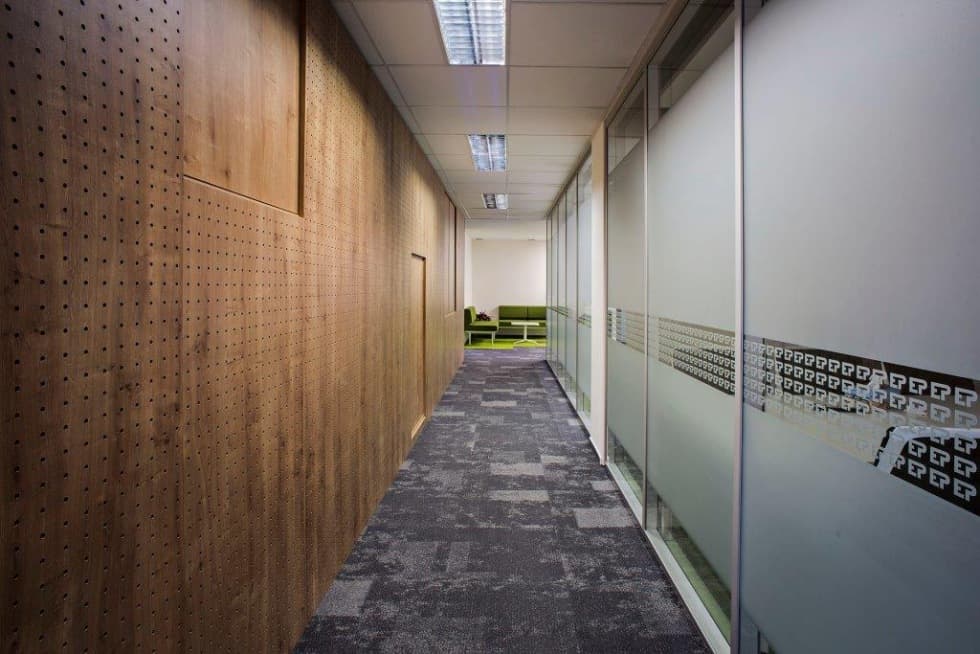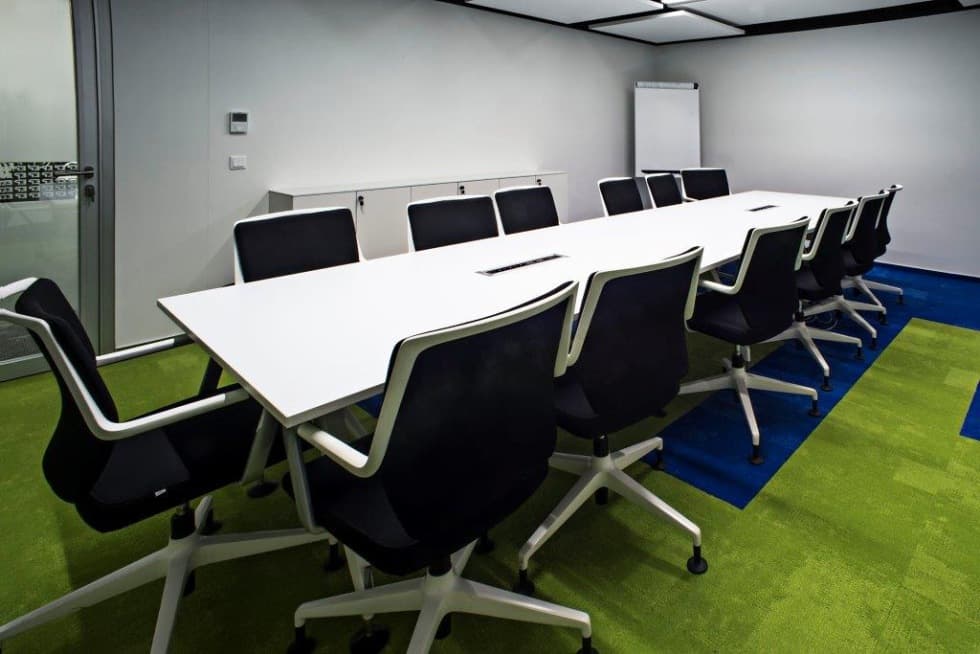 Prague City Center
Prague City Center is located in a very good location in the center of Prague. The location is very convenient from in termsof amenities and also thanks to excellent transport accessibility. Nearby is the tram, bus and metro (Florenc, Náměstní Republic). At the same time it is located in a quiet area, away from the main tourism.
Do you like it? Share it.
Want to sit in an office that looks like this?
Write to us with your requests and wishes. We will create your dream interior.