A unique new indoor farmers' market for VIVO Market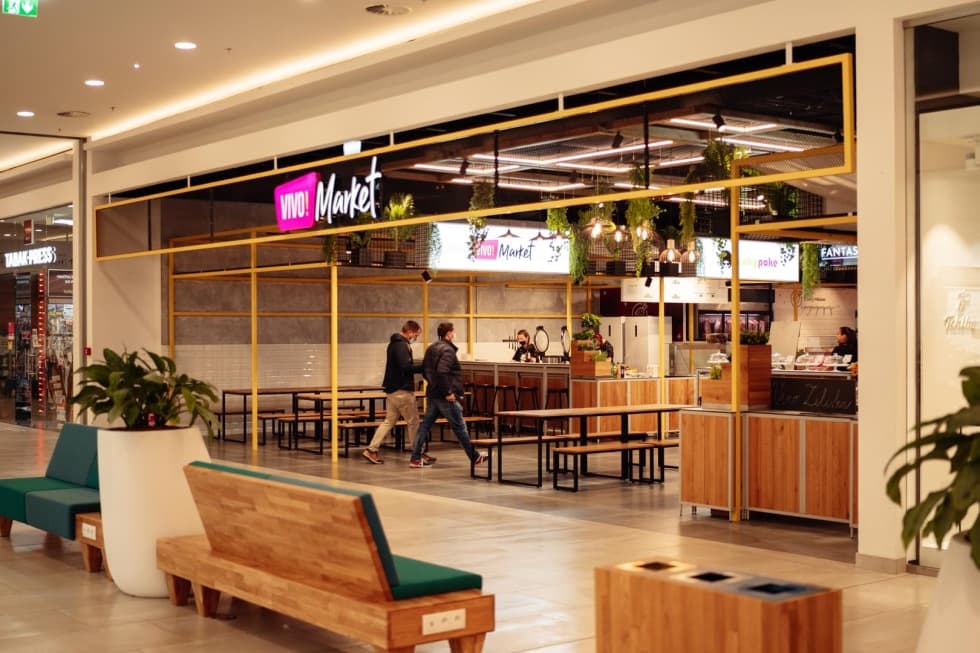 During the reconstruction of the VIVO! shopping centre in Bratislava, the owners decided to provide customers a new and unique experience. The extensive reconstruction included the creation of a farmers' market right on the ground floor of the shopping centre. Everyone who enters can enjoy the distinctive atmosphere and high-quality goodies. But implementing a market of this kind is a huge challenge. That is why the client sought out CAPEXUS. Amid the coronavirus crisis, we were happy to take on the task and completed the whole project in four months.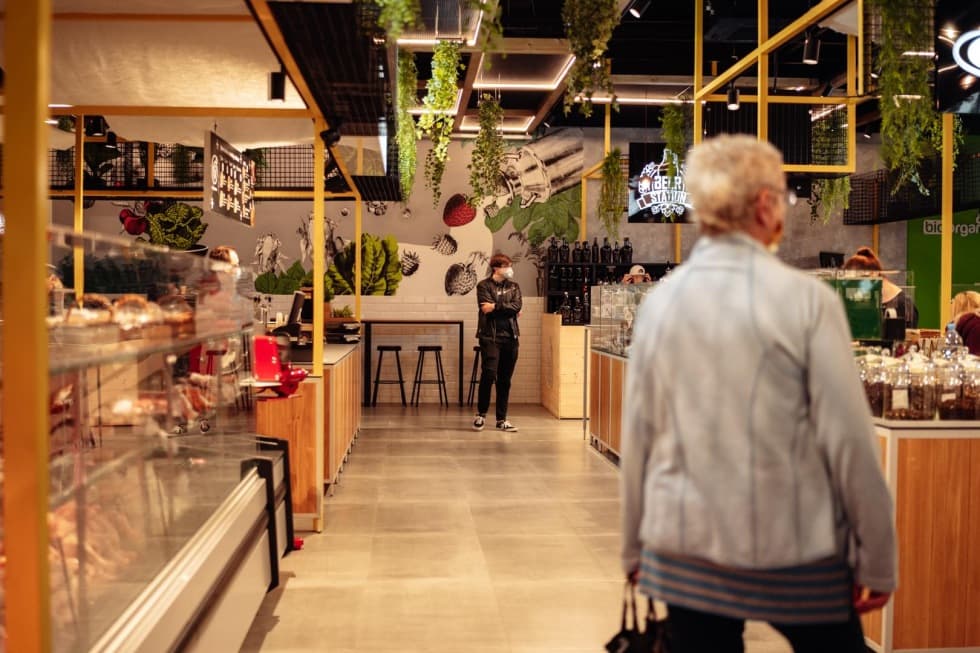 Connecting modernity
and tradition
Most people associate farmers' markets with a rustic style full of wooden elements, in which fresh vegetables and handicrafts are seen at their best. But wood and a rustic style are joined here by a significant dose of modern and industrial style. The result, like the whole project, is unprecedented. The styles complement each other, and individual aspects of the building contribute
to both the aesthetic and practical value of the market. The space is open, with each zone clearly separated from the others.
Wood played a big role in the design. We first presented the client samples of selected oak wood, which was to become one of the main aspects of the construction. As these samples were immediately met with enthusiasm, we decided to use oak in many places.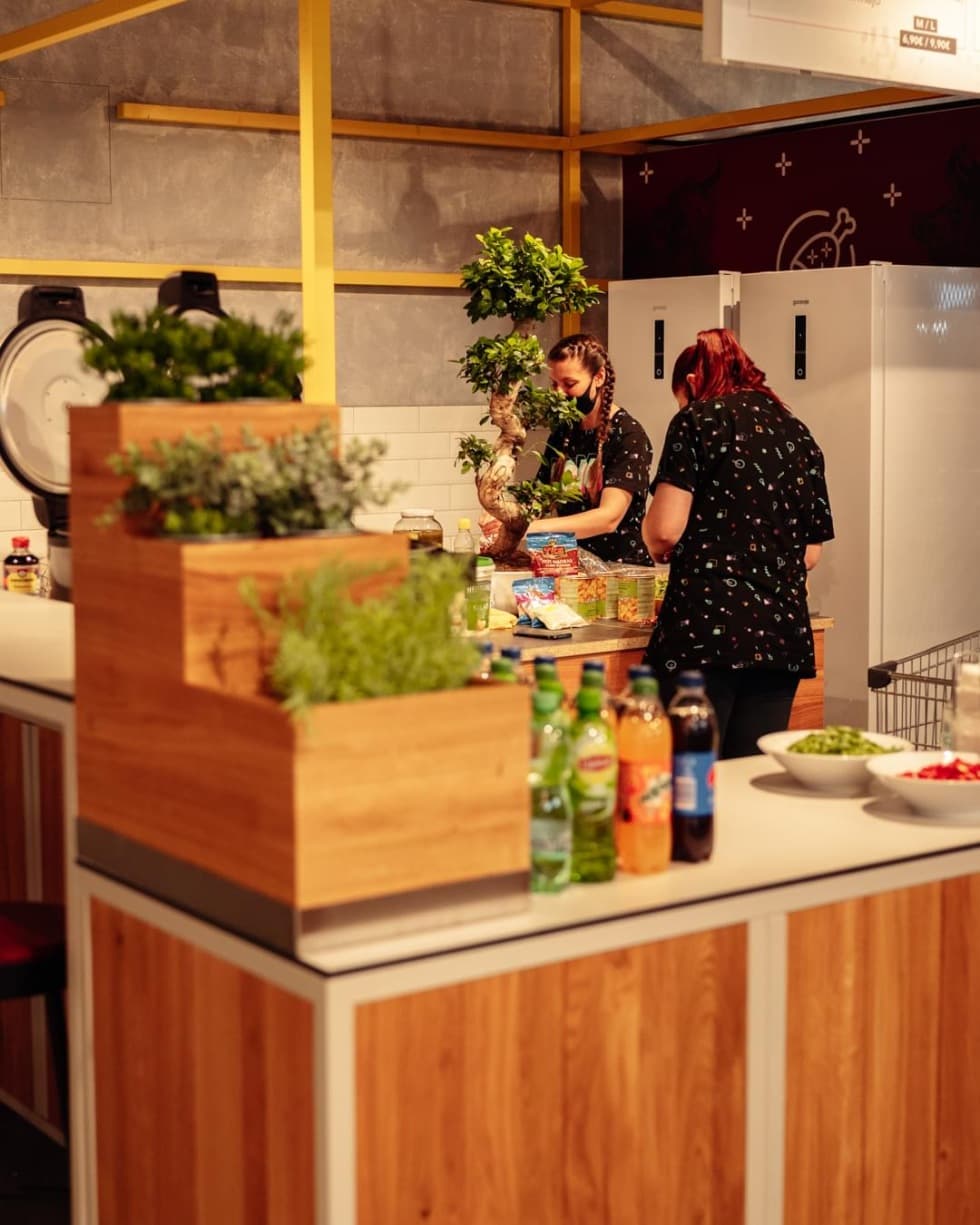 Completely atypical and flexible furniture
Oak appeared mainly in the furniture that we supplied for the farmers' market. As the whole project is incredibly unique, pieces of furniture selected from catalogues did not fit into it. All the furniture was made to measure according to the client's requirements. A lot of the atypical furniture in the market is modular. As a result, the market can be reorganized at any time to accommodate a wide range of purposes and retailers.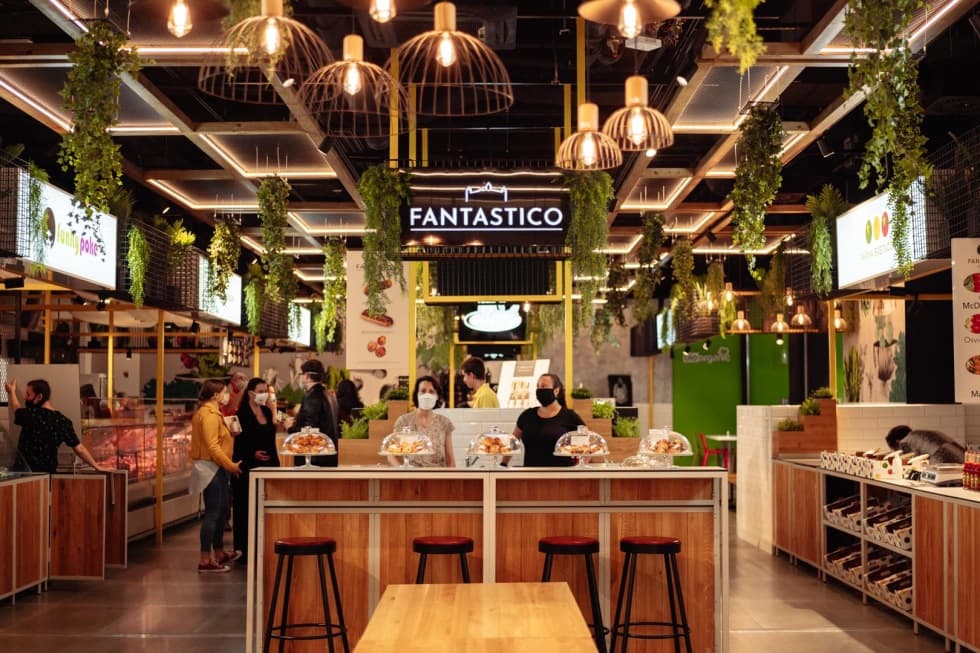 Difficult conditions, but a trouble-free outcome
Unfortunately, the year 2020 has been marked by the coronavirus. During the months we worked on the project, the pandemic caused disruptions to the supply
of lighting. But other than that, we did not let the virus interfere with the smooth course of the construction. We had to do all the work at night. Due to the client's high demands, it was necessary to really focus on every detail.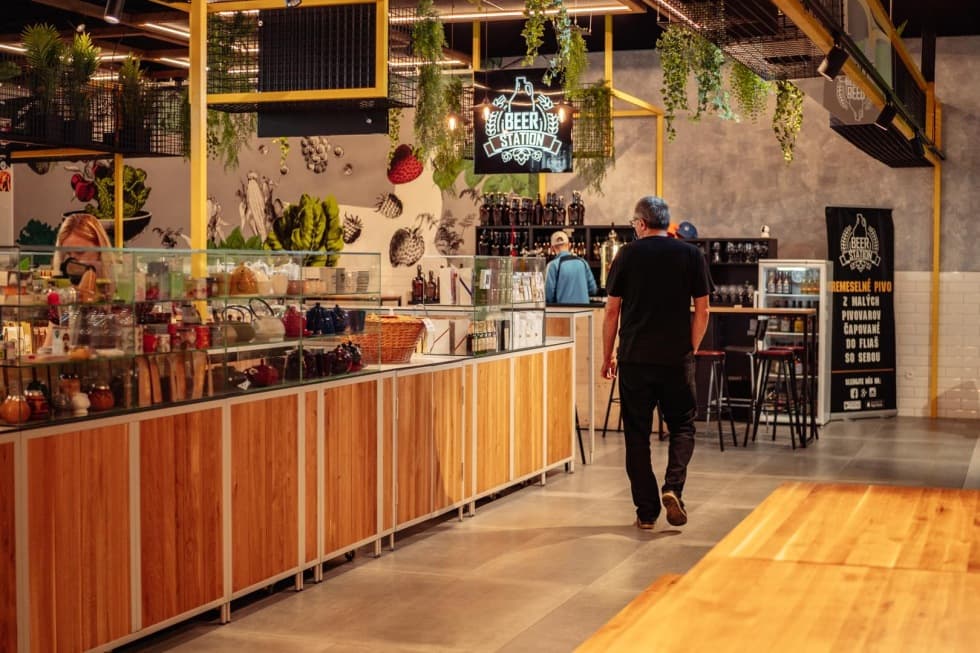 Satisfied customers, salespeople
and client
During the ceremonial reopening of the shopping centre, the new farmers' market was a great attraction and one of the most heavily promoted features. Fortunately,
it completely deserved the enthusiastic publicity and since opening, customers have been delighted to buy fresh vegetables, fruits or organic meat products there.
Autor fotografií: VIVO! Bratislava
Published November 23, 2020
Do you like it? Share it.
Want to sit in an office that looks like this?
Write to us with your requests and wishes. We will create your dream interior.