Green fit-out for Siemens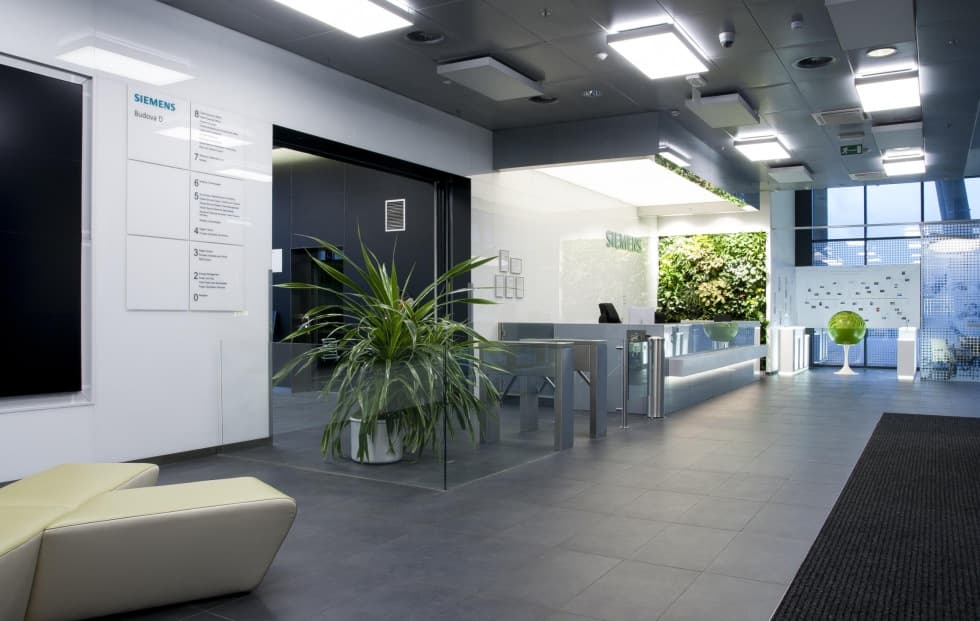 Because there is an ever greater emphasis being placed on ecological and economical office buildings, it was a pleasant challenge for CAPEXUS to make the adjustments to the Siemens building, for which these values are just one of many priorities.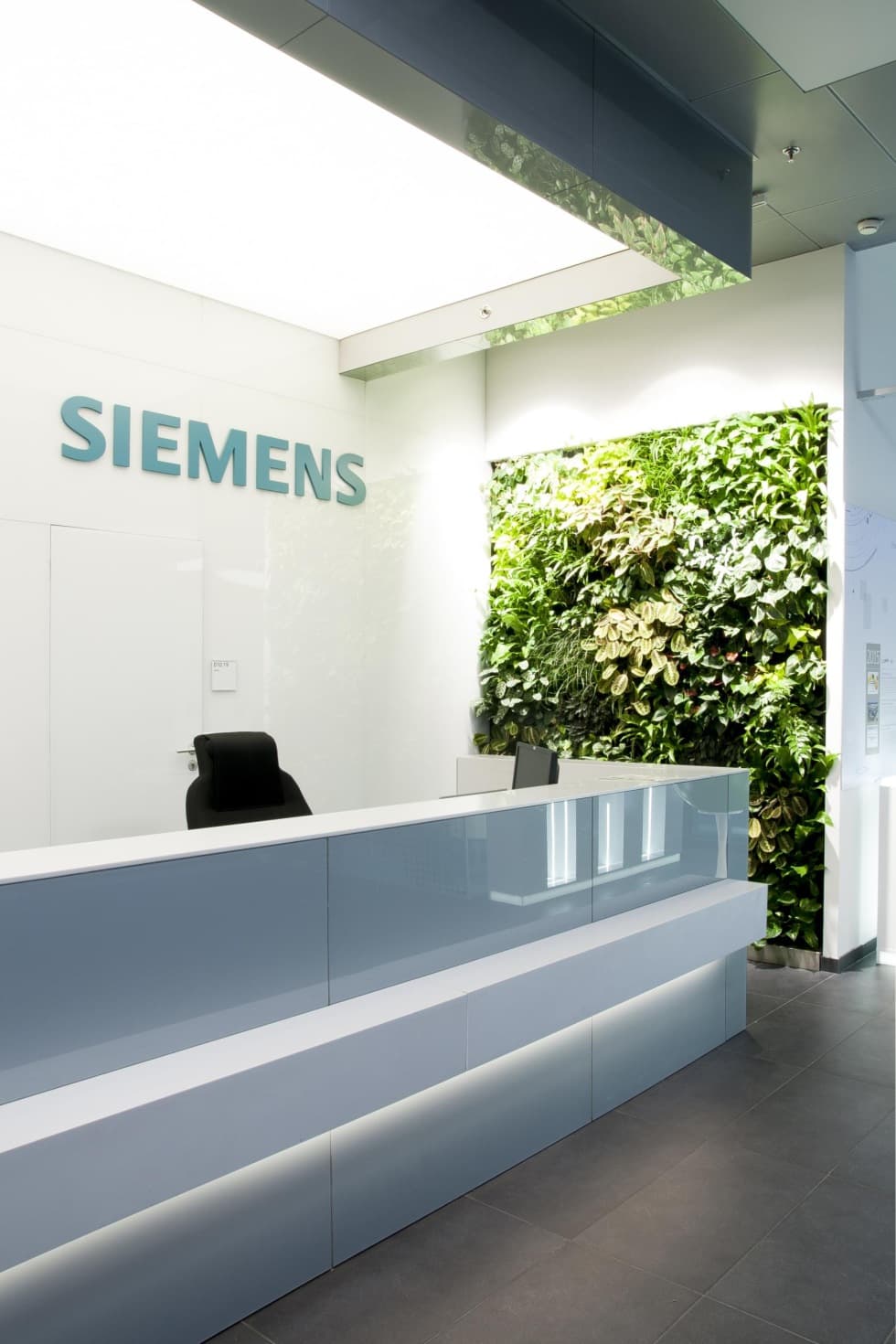 First impression
Our task was to adjust the reception area so that the space matches the latest design trends, but also meets the requirements for energy conservation and fully corresponds to the corporate philosophy of the company. New and economical lighting has been incorporated into the space, a green wall was placed behind the reception area and the space was brightened up by greenery.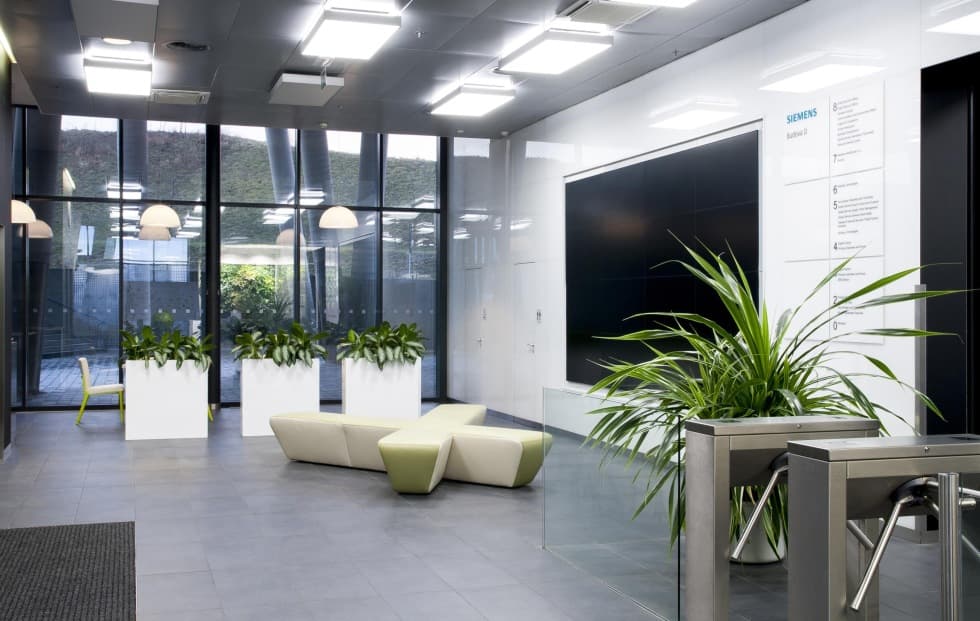 Technology ahead
The dominant element in the area is the 16 eco-friendly LED screens, using the latest technology, which allow both individual and aggregate screening. An atypical custom-made sofa was installed alongside furniture of the same design.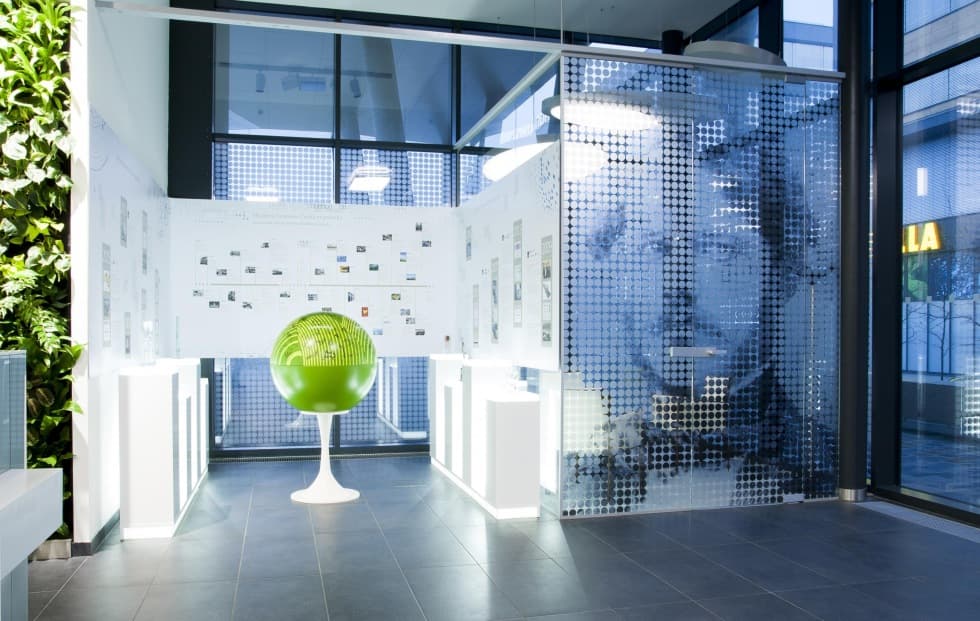 Reality and history together
One of the original meeting rooms was transformed into a small hall of fame, where visitors can find photos and information about Siemens. The second meeting room has been modernized and adapted so that it can better fulfill its purpose, mainly concerning the acoustics of the room. A nice relaxation area was also created, which is separated from the rest of the space by designer planter.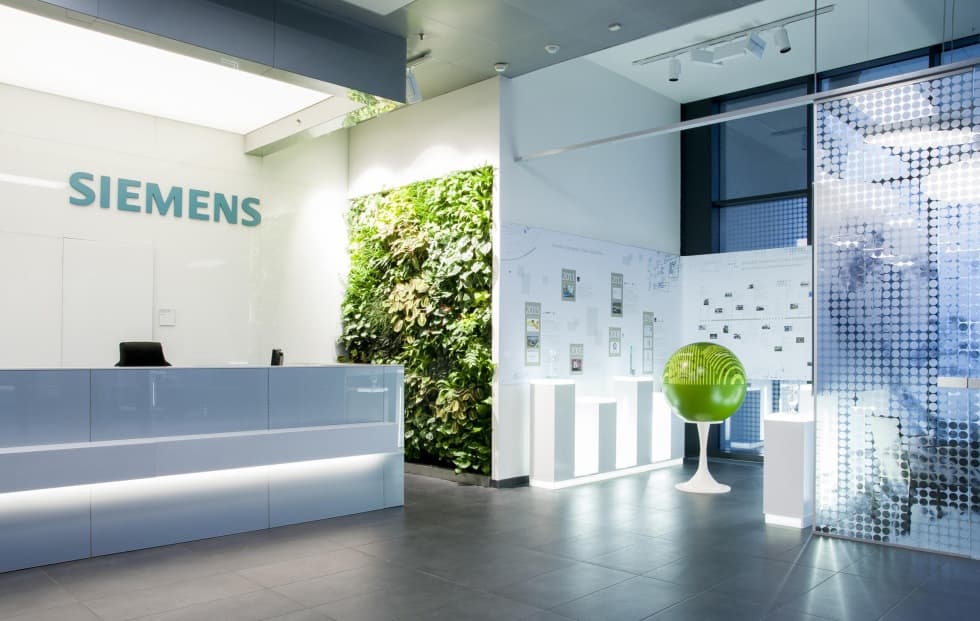 B3 SIEMENS S.R.O.
The B3 Siemens building is a part of the City West office buildings situated in the Prague district of Stodůlky. The entire Západní Město project, which includes the City West, also represents a new urban district full of greenery and beautiful architecture, including its own entrance to the subway. In addition to these administrative headquarters, which represent the perfect combination of services and working environment and where the architecture, unique design and green relaxation zones play a key role, there are also a completely new residential area, a city park and a central square with shops and services.
Do you like it? Share it.
Want to sit in an office that looks like this?
Write to us with your requests and wishes. We will create your dream interior.