Restrooms for EUROVEA shopping center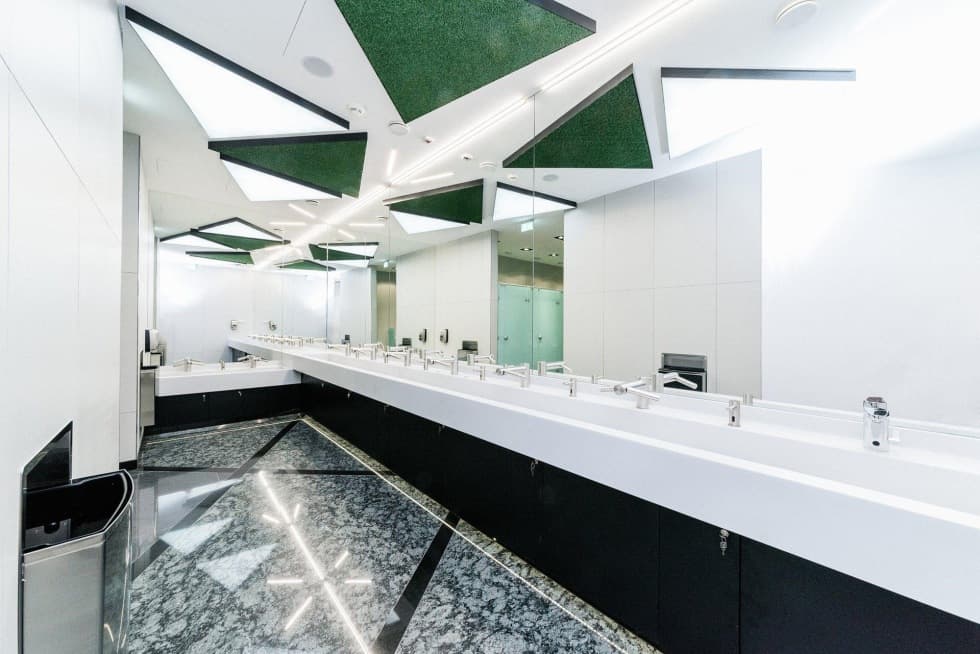 CAPEXUS realized new ecological restrooms for the EUROVEA shopping center. The restrooms were prepared according to the client's request to enhance comfort for all customer groups. On the first floor of the shopping center, visitors can now find four baby changing areas, including discreet zones for breastfeeding mothers and toilets designed for small children.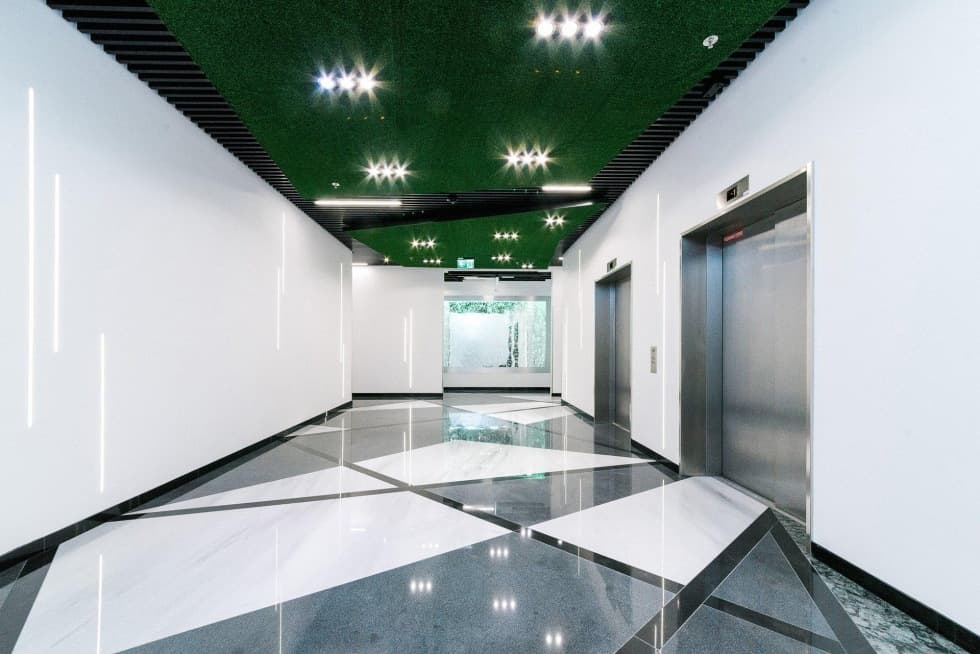 Bubbles, please...
The realization by CAPEXUS was based on the design of an external architecture firm. The restrooms are accessed through a hall, that opens to an elevator lobby and continues to the central point of the entrance area, which is a unique bubble wall.
In a high shine
The lighting draws attention to the earthenware floor tiling and the gently structured wallpaper in the hall. The walls of the restrooms are covered with big format tiles combined with green glass sanitary dividing walls, making the space more pleasing.
The client was extremely satisfied with the results of the project and placed a new order for the complete reconstruction of three other restrooms in the EUROVEA shopping center.
EUROVEA, Bratislava
A completely revitalized district has grown where once there was an old industrial neighborhood in the center of Bratislava. It is called EUROVEA and is located on the banks of the Danube directly next to the historic old town of Bratislava. It combines extremely sophisticated offices and apartments, as well as, leisure and retail facilities. A part of EUROVEA is also a two-hectare park with a promenade located on the river bank. EUROVEA was designed to become a new commercial center and a focal point of bustling social life in Bratislava.
Do you like it? Share it.
Want to sit in an office that looks like this?
Write to us with your requests and wishes. We will create your dream interior.