Clifford Chance's offices adhere to the rules of the modern era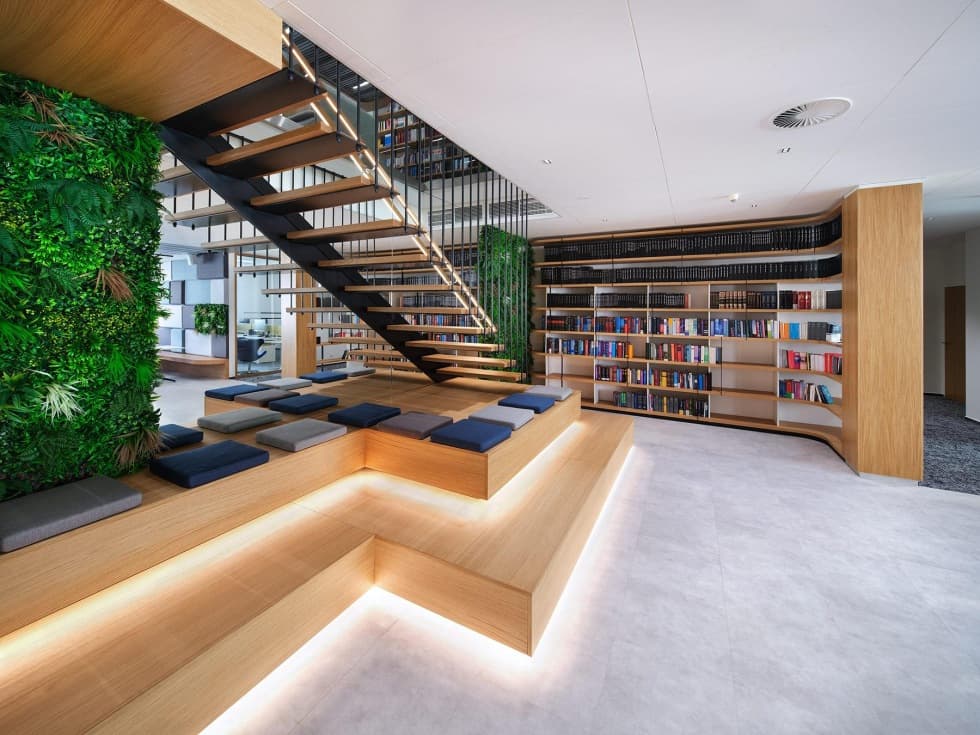 One of the ten largest law firms in the world has been operating in the Czech Republic since 1995. For this firm, prestige, organization and a modern approach are legal requirements for its headquarters. Therefore, the fit out that CAPEXUS implemented for Clifford Chance in Prague is characterized by an uncompromising emphasis on detail and quality workmanship.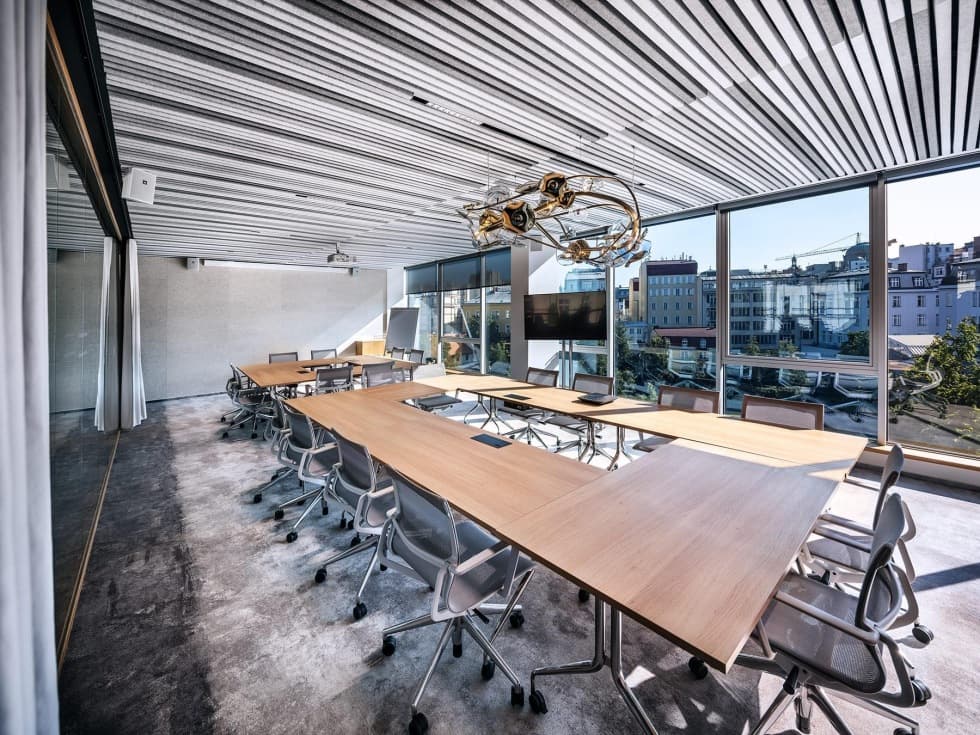 Legitimate requirements
In accordance with the client's requirements, the reconstruction of the original premises with an increase in the floor area to an impressive 1,300 sqm created
a noticeably more spacious and well-lit office.
This is due to the well-conceived layout, the colour palette and several other elements. Non-traditional elements include, for example, glazed partitions in wooden frames, which elegantly transmit plenty of light.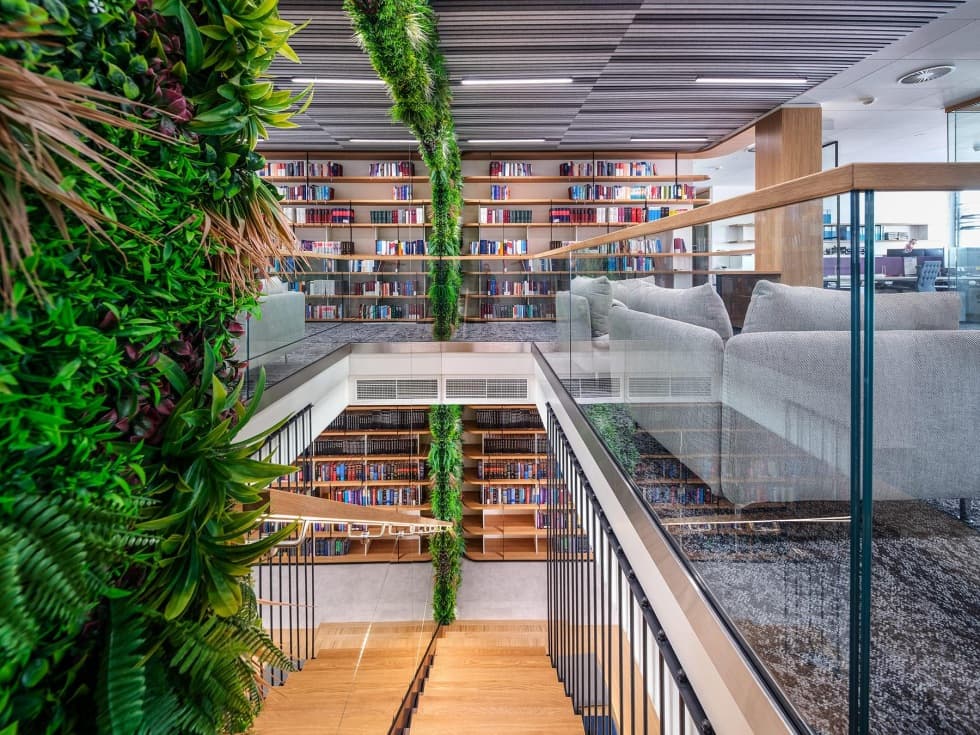 A timeless design
The wood and precision joinery play an important role in the whole project. Unmissable parts of the new offices include, inter alia, an impressive staircase and several pieces of lighting from the Czech design and glass companies BOMMA and Lasvit. Of course, there are also a number of modern conference rooms, which are used for both internal meetings and for meetings between the lawyers and their clients.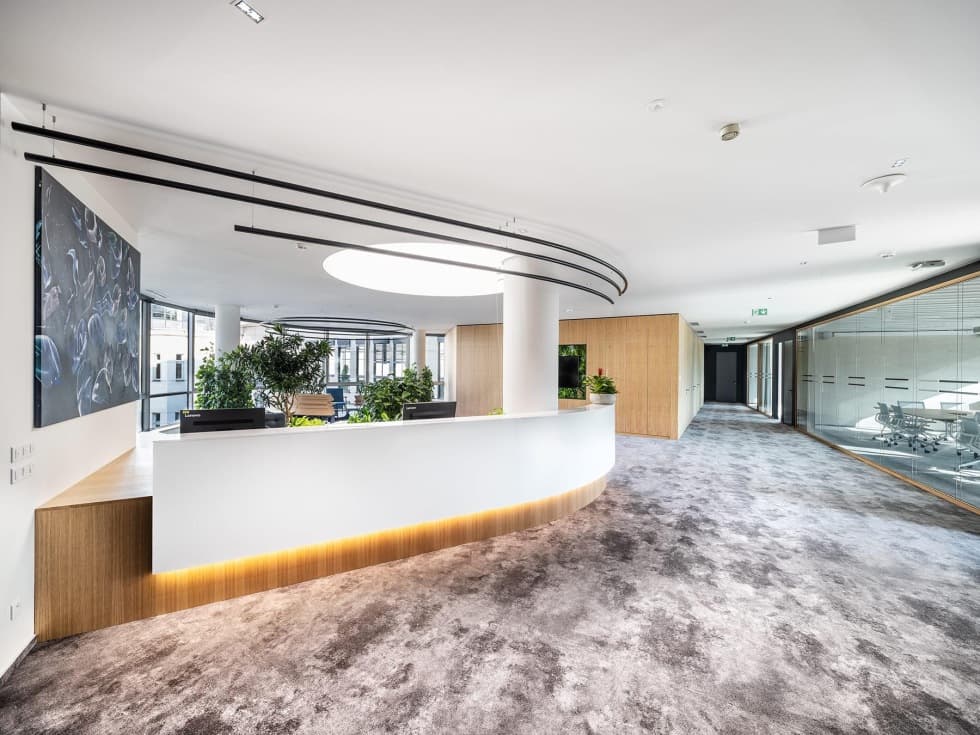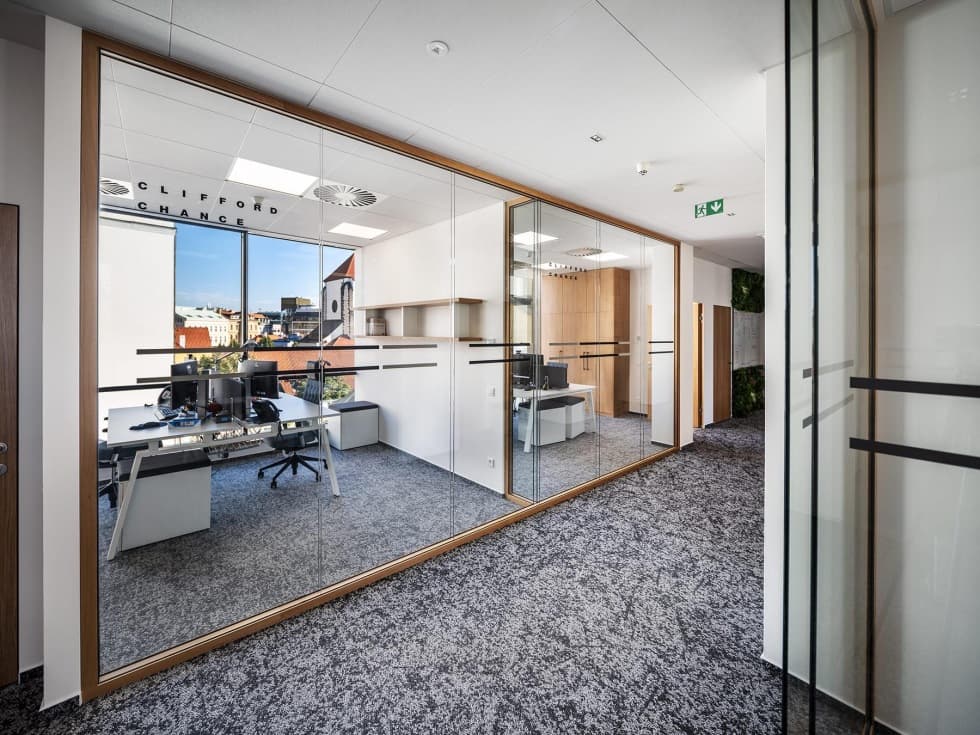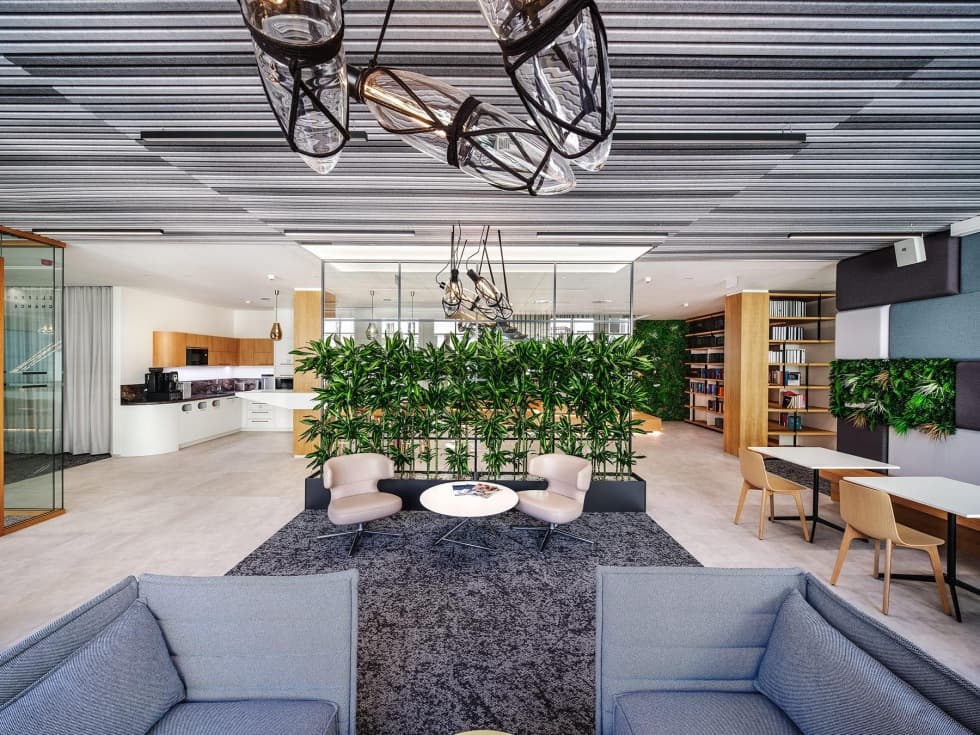 Legal precision
The modernization of Clifford Chance's offices was a great opportunity for us to demonstrate how effectively we can coordinate all construction work. The result of the several-month-long project is an attractive office that reflects an emphasis on precise work.
If you also care about the details and a smoothly run project, do not hesitate to contact us. Your project will be taken care of by a team of more than 100 specialists.
Author of the photos: Aleš Jungmann
Do you like it? Share it.
Want to sit in an office that looks like this?
Write to us with your requests and wishes. We will create your dream interior.