A place to work and play: That´s our offices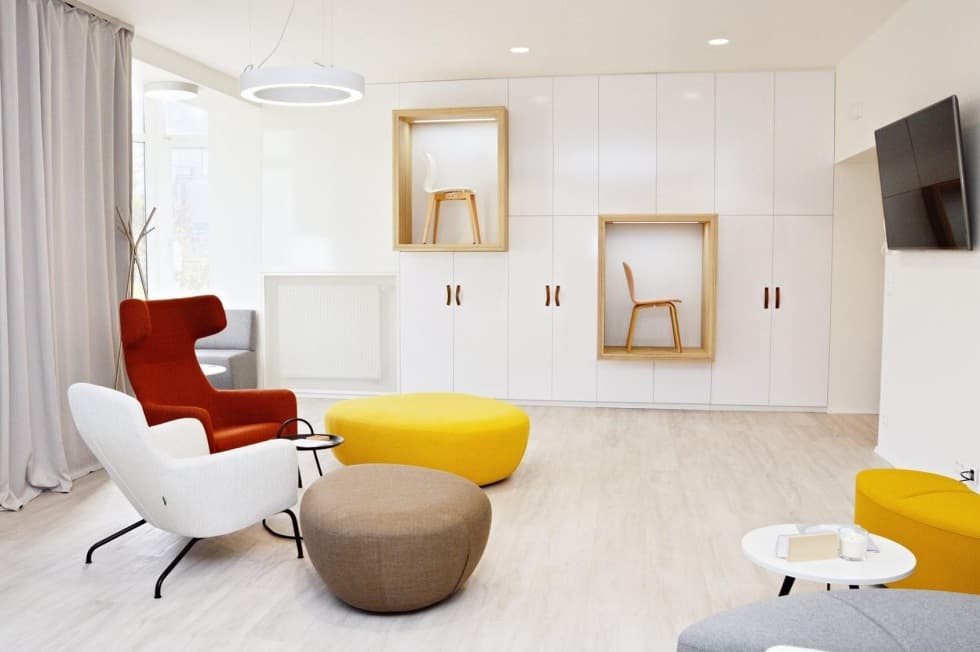 We have moved to new offices capable of accommodating our growth. In this playful space with its laid-back atmosphere we can work from anywhere – individually or in teams, in the company of others, but also without being disturbed.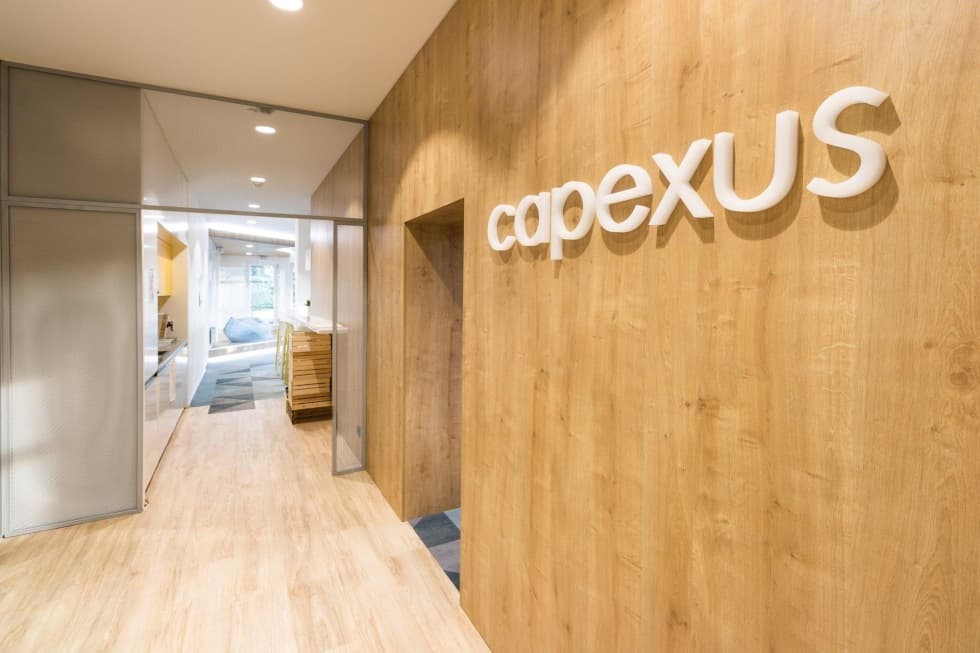 The growth
Why did we need a new office? Last year we hired our 50th co-worker in the Czech branch alone, and our growth has not stopped since then. Although we loved our former headquarters in Prague's Vyšehrad district, among other things for its unique courtyard garden where we could work outside surrounded by greenery, the space had become too small and we could not expand to other floors in the building.
We therefore decided to move to an office in Michle, an area that can be expected to develop significantly thanks to the planned new metro line D.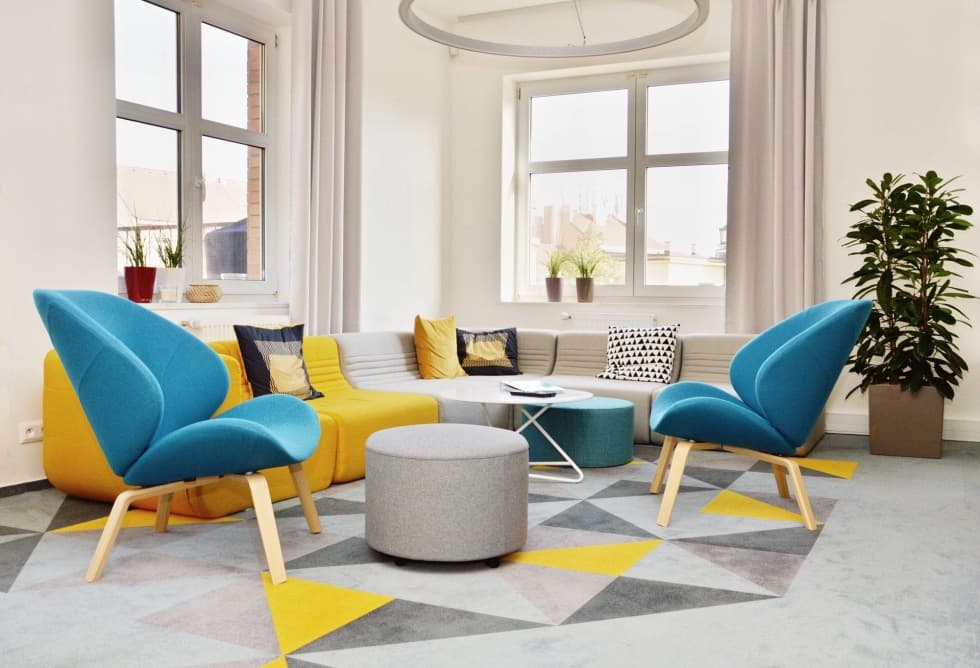 Radical change
While the building already housed offices, they consisted of old-fashioned cubicles and narrow corridors that were practically begging to be converted into a radical open space concept with plenty of areas for relaxation and conference rooms.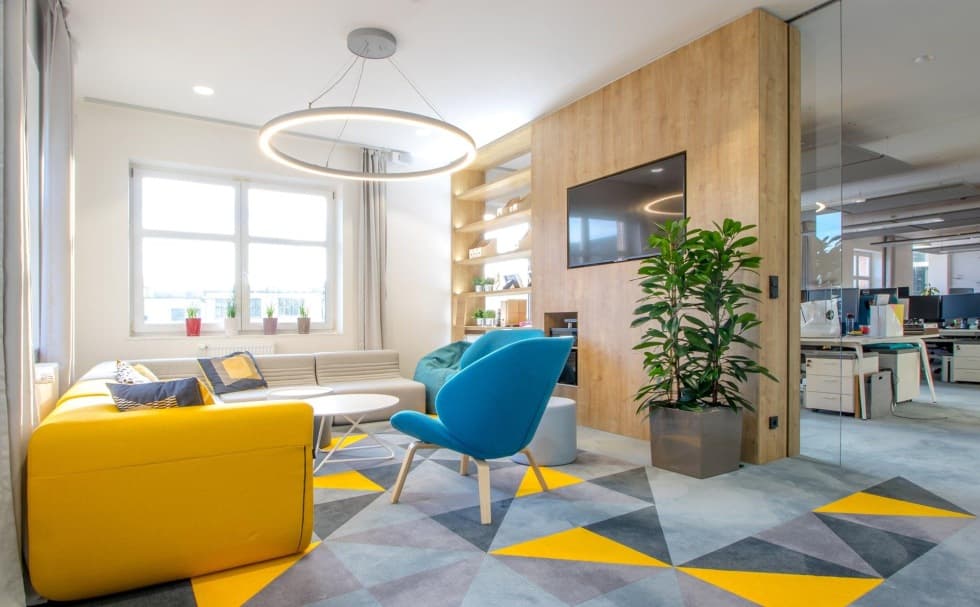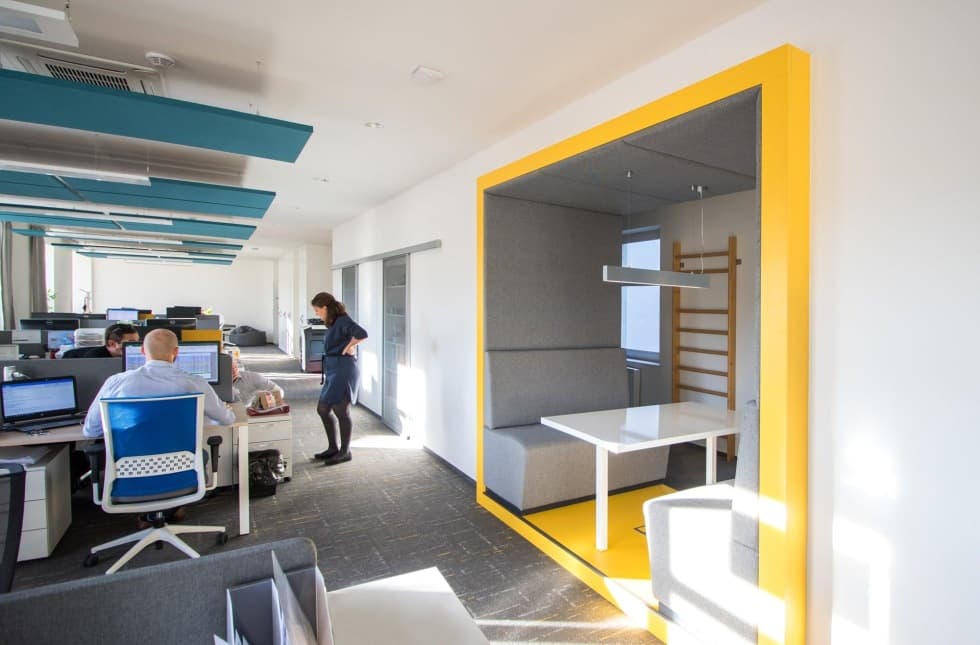 Variability
When it comes to designing workspaces, we are big believers in wide variability. Sometimes the seating areas are ideal for individual tasks requiring maximum concentration, and at other times for working in teams. Tereza therefore designed an open meeting room, for example, which we call the "coupé" and is great for quick meetings when we don't want to reserve a conference room. On the same floor where the project managers work we placed a sofa and even a deckchair, which makes it feel like a home office.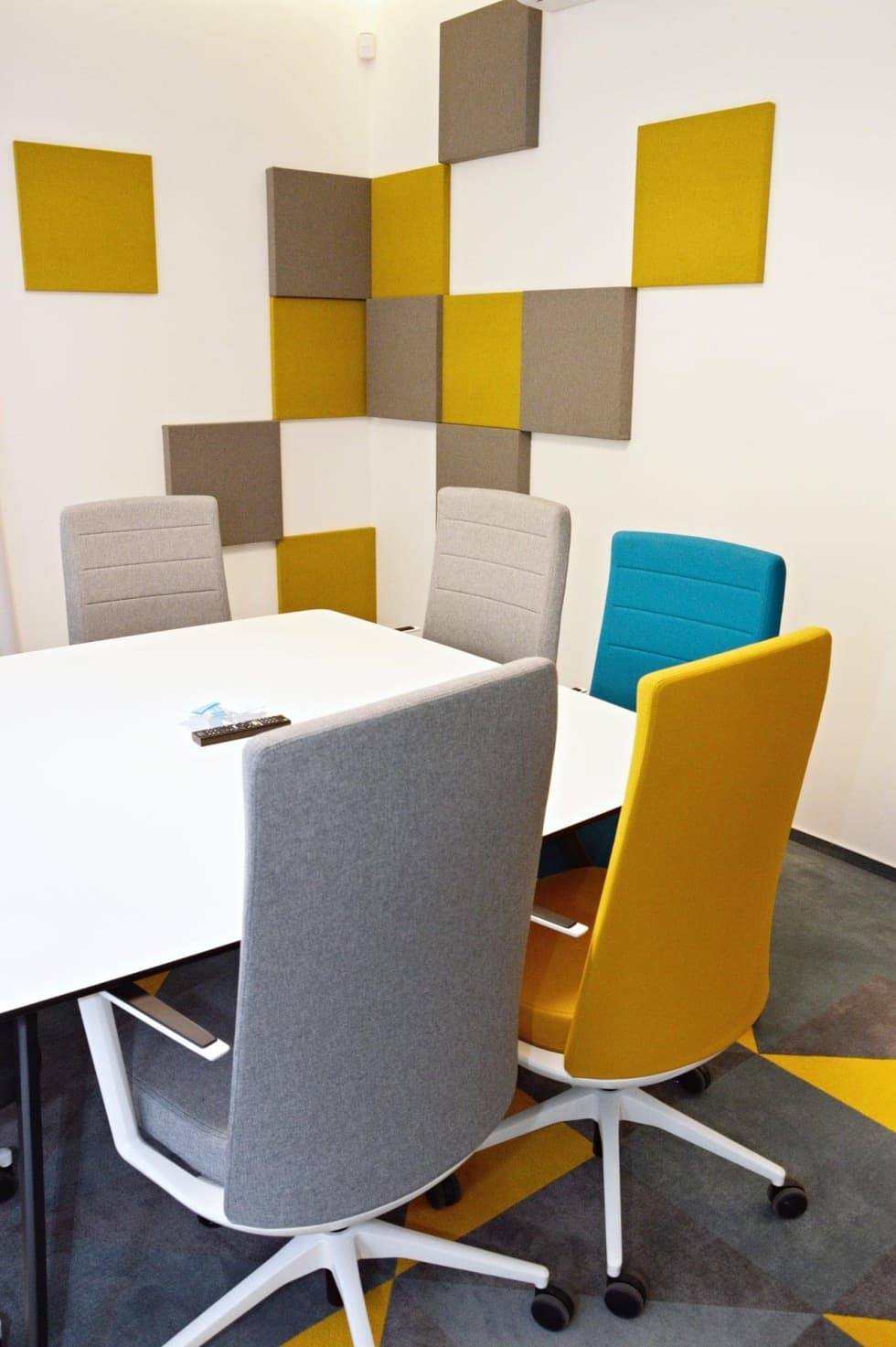 Acoustic panels
Of equal importance for us were the acoustics, which is still a relatively new consideration in Czech offices. "To muffle sounds in the offices we used suspended acoustic ceiling panels and also placed regular and atypically shaped acoustic panels arranged in interesting patterns on the walls in all of the conference rooms," Tereza explains. "For example, in the conference room for the project managers the panels form the CAPEXUS logo." On one floor we even have a telephone booth Silent Lab Micro Office, which callers can use when they don't want to disturb others or be disturbed themselves.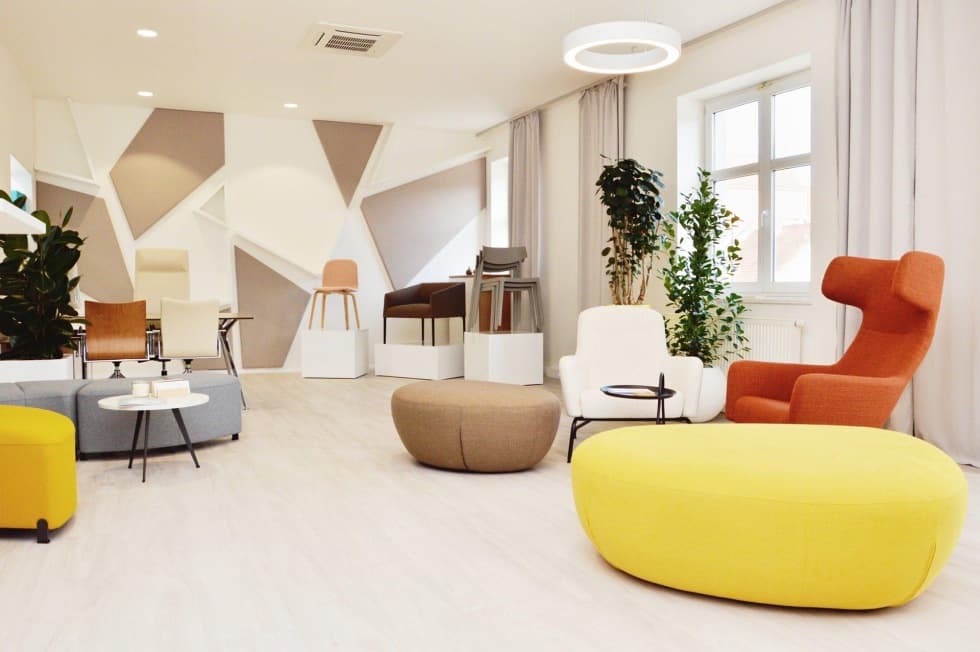 Showroom
Our offices also serve as a showroom for the suppliers whose products we use most often in orders for our clients. That's why you'll find furniture by Softline, Pedrali, Muuto, Arper and also Actiu, for whom we are the exclusive distributor in the Czech Republic. Actiu supplied the office with various tables and pedestals so that clients can check out the products directly in regular use. The custom-designed furniture also stands out thanks to indirect LED illumination.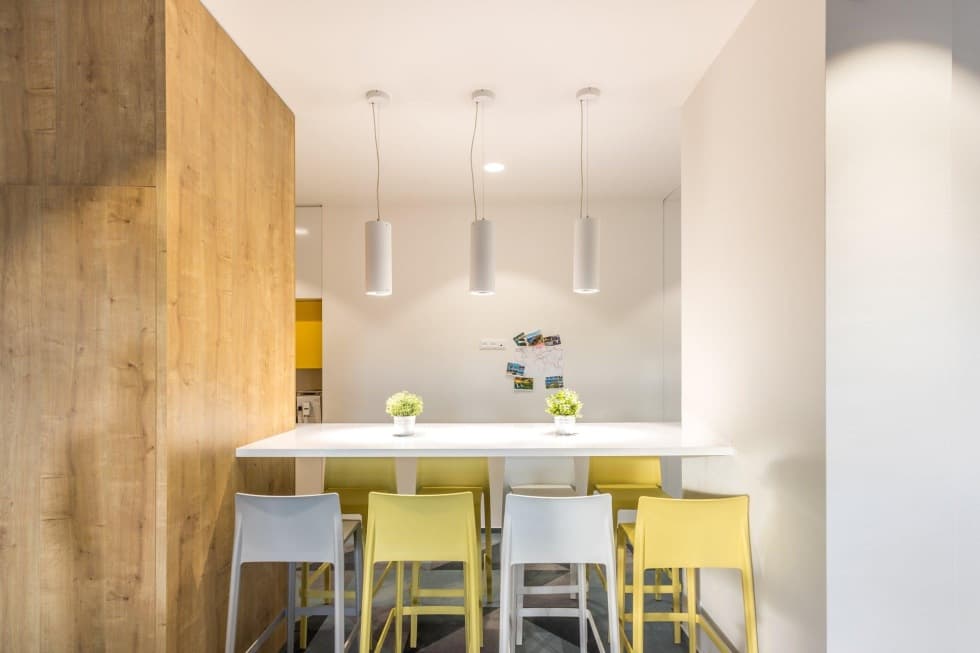 Feels like home
"Like we've just come home" – that's the kind of office we wanted. Tereza therefore chose to include elements that make the office space cosier. What are some of these? For instance, next to where the architects work there's a bar counter where we have lunch and snacks together, and on the magnetic markable walls we place photos and leave messages for each other. The space is blooming with moss tiles and plants. Put simply, we have built our dream office.
Nuselská 92
The administrative building on the main Michle thoroughfare is located right at the Pod Jezerkou tram and bus stop and near the planned metro station D – Náměstí Bratří Synků. In addition to CAPEX, the building is home to several other companies, including a branch of Komerční banka. Behind the building lies Jezerka Park.
Do you like it? Share it.
Want to sit in an office that looks like this?
Write to us with your requests and wishes. We will create your dream interior.