Bright fit-out for the company GrECo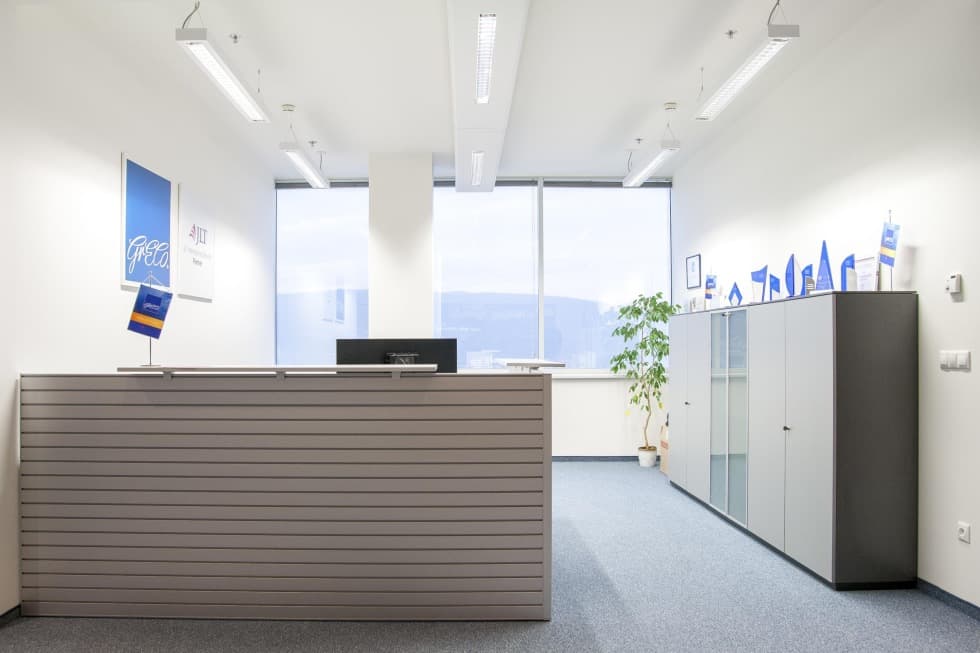 After successfully realized fit-out of the leading insurance brokerage company Greco JTL in Prague, CAPEXUS also undertook the implementation of its branch in Bratislava, which is located in a Polus Tower 1 building and its facilities occupy an area of nearly 600 m².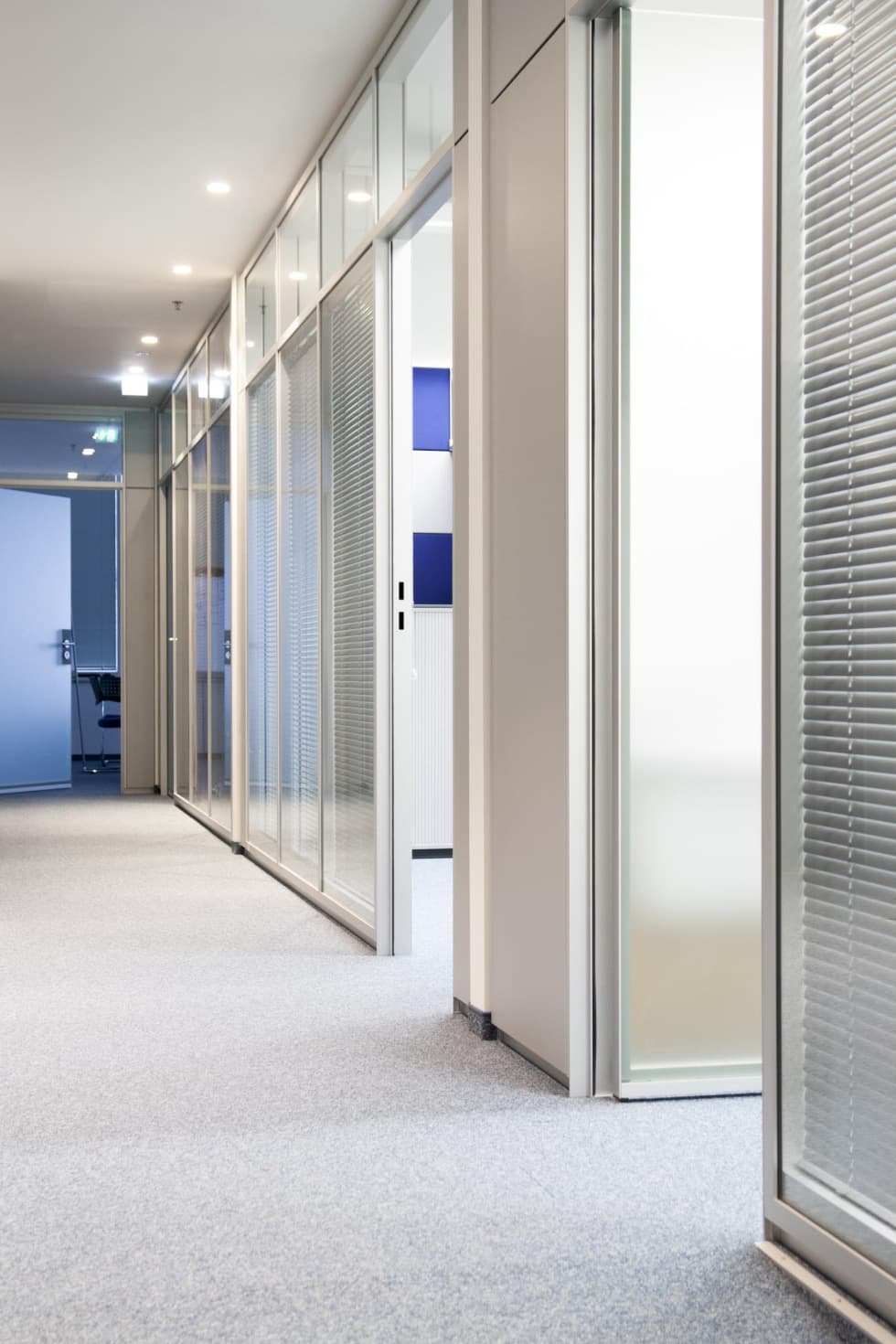 From A to Z
CAPEXUS' team made completely whole construction part, floors, ceilings, plaster walls as well as the consequent equipment. The project also included construction of complex technological equipment, including HVAC or structured cabling systems. The result was a complete realization of offices, corridors, kitchen and reception area, which was decorated in neutral bright colors combined with the blue corporate color of GrECo.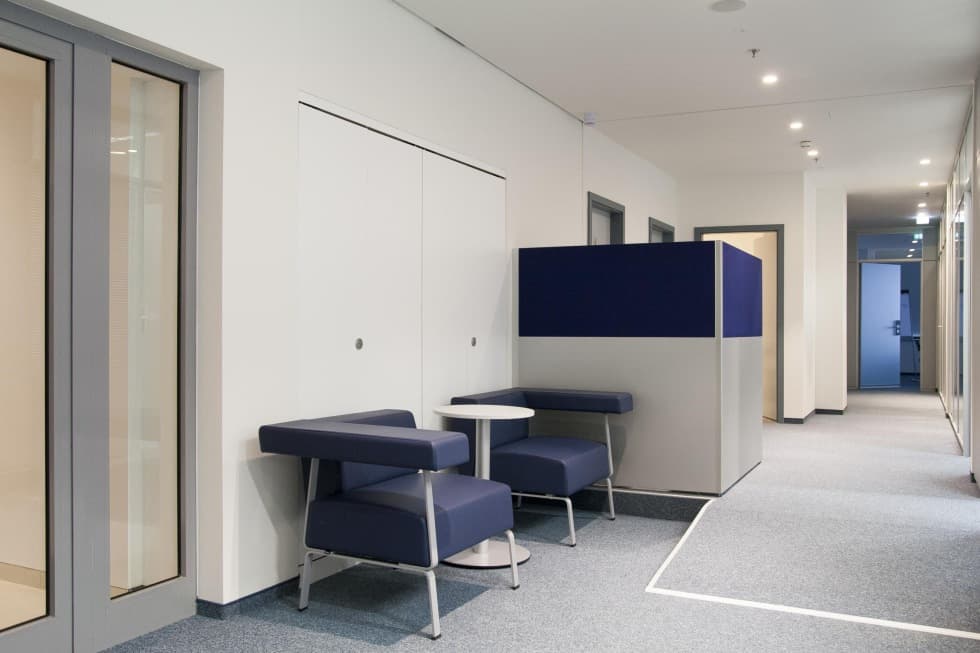 "Strict" design
Fit-out was only realized according to the spaceplan and was subjected to very strict design criteria of the owner of the building. Nevertheless, CAPEXUS has managed to successfully complete this project in less than two months.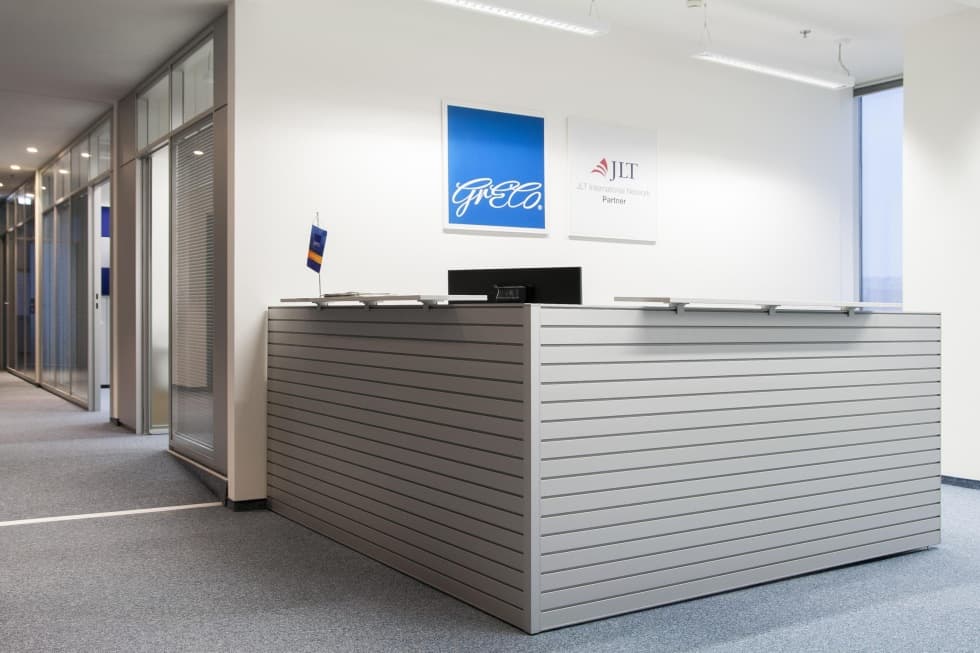 Polus Tower 1
Polus Towers are due to their strategically location in Bratislava city district Nové město an ideal place for business. These two administrative buildings are connected through a shopping mall Polus City Center and thanks to the concept of Work-Life Balance offers a balanced working space for businessmen and their employees and also harmony between their work and personal lives. Moreover Polus Towers offers customized office premises and wide range of services, along with sports and entertainment activities.
Do you like it? Share it.
Want to sit in an office that looks like this?
Write to us with your requests and wishes. We will create your dream interior.