Representative offices of bpv Braun Partners
Design proposal of the reconstruction of law firm offices with minor dispositional modifications.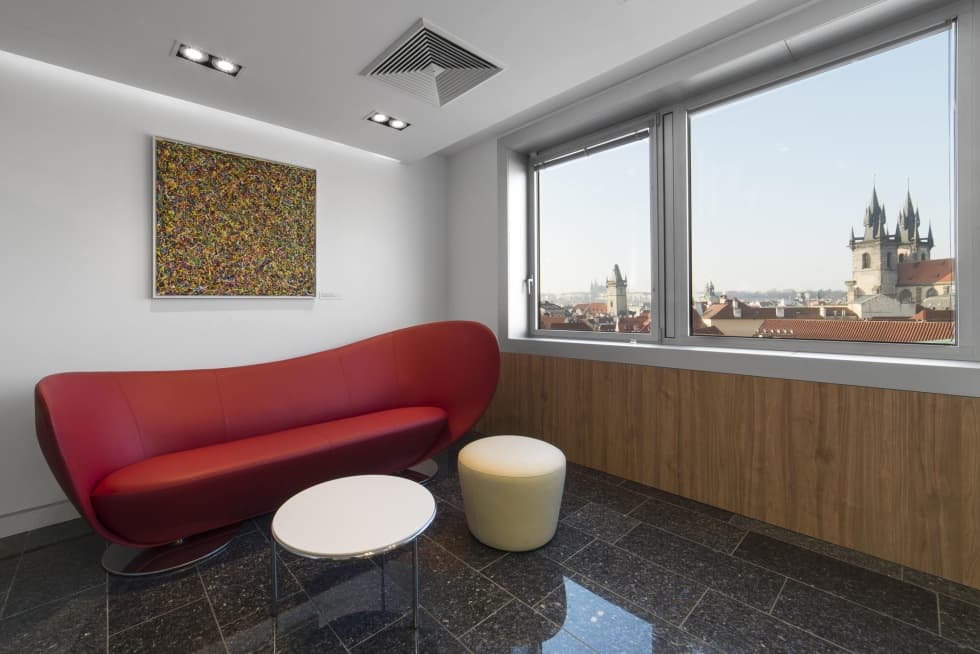 Representativeness
Emphasis was placed on the representativeness of the entrance area with reception and meeting rooms so it looks pretentious.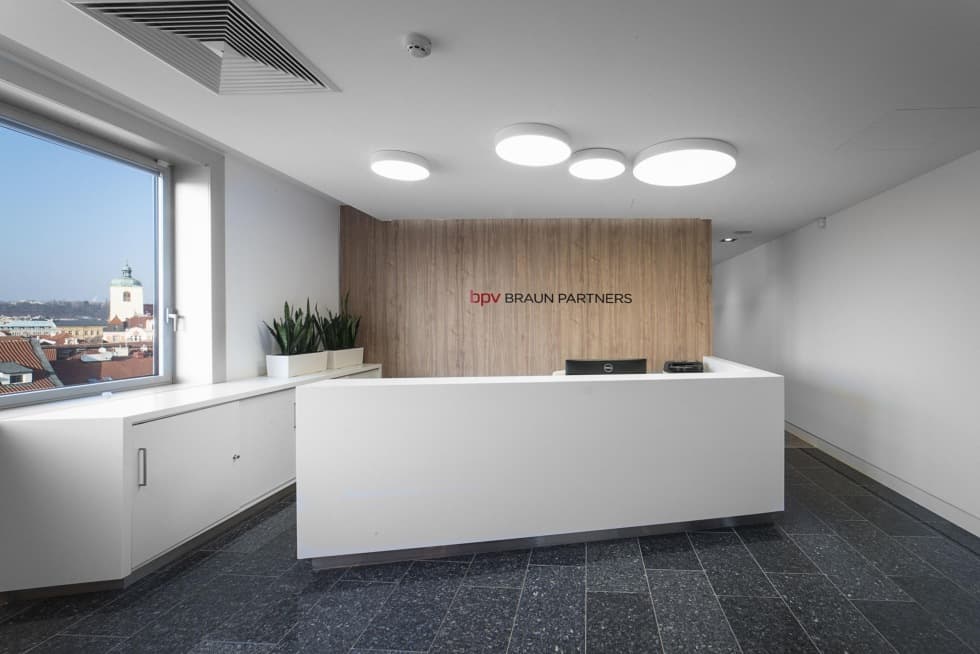 Reception
Reception is dominated by white corian counter and sofa in the corporate color. Offices and meeting spaces are then visually connected by the same wallpaper and furniture ACTIU, which is also in corporate colors. The proposal includes further relax room that can also serve as a reading room.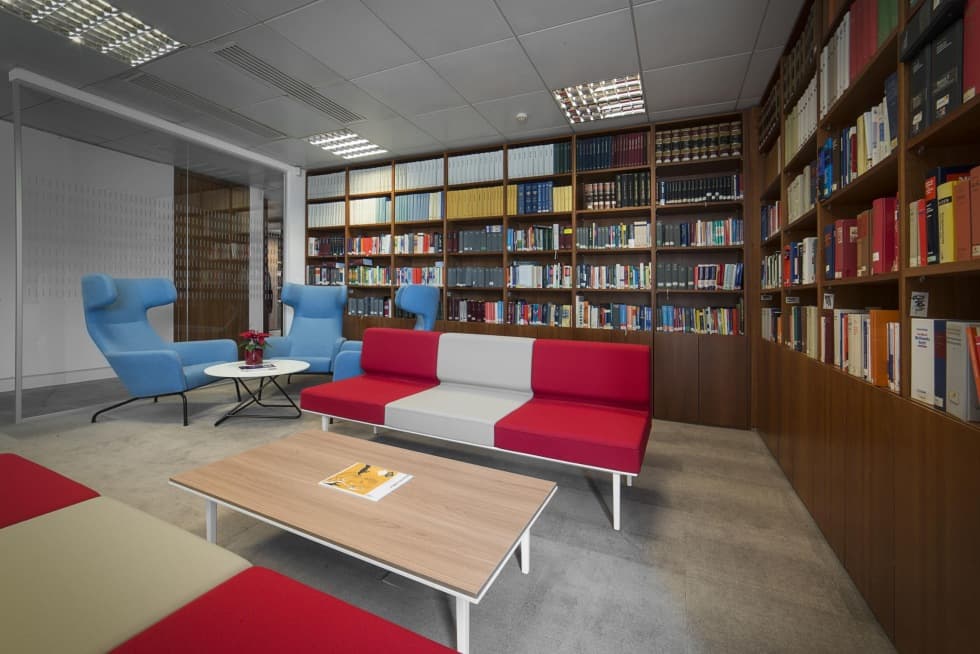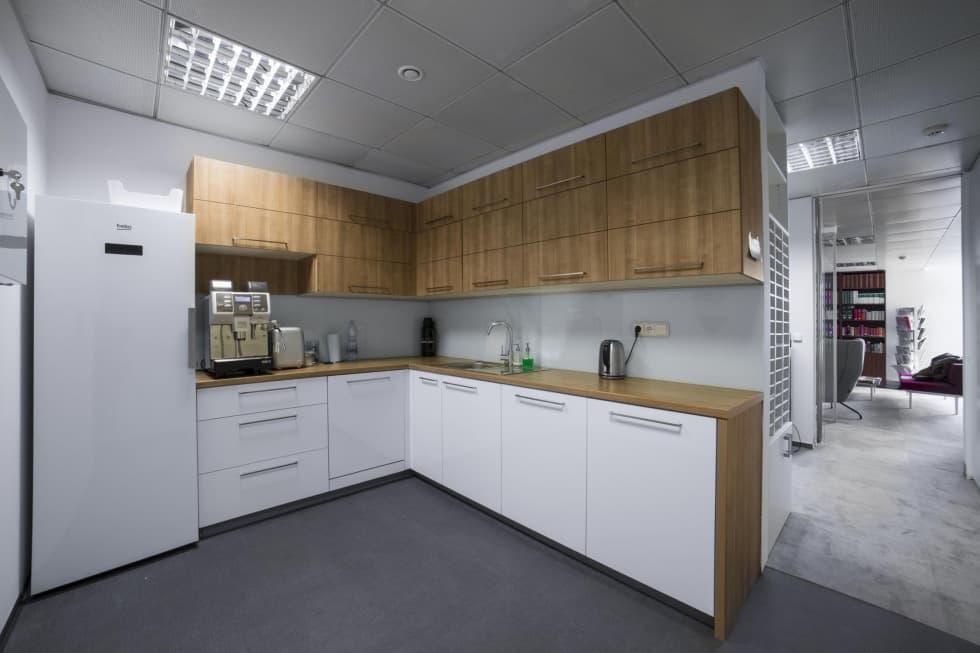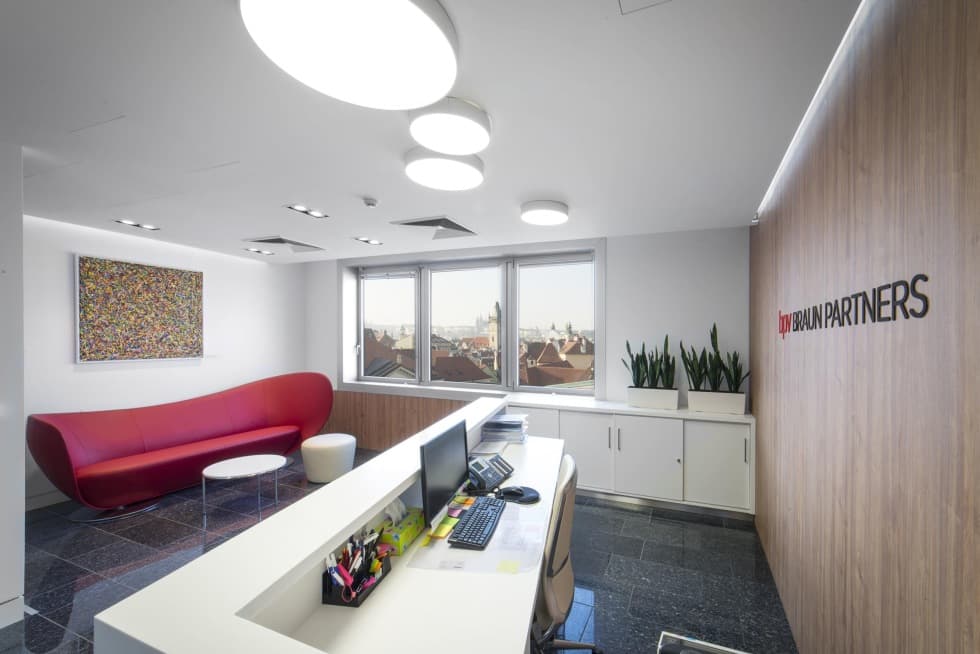 Palác Myslbek
The Myslbek building links the busy Na Příkopě street with the Ovocný trh square, serving as a connection between Prague's New and Old Towns. A stainless steel gate weighing eight tonnes dominates the Na Příkopě facade. The gate's two enormous wings slowly open every morning and close after hours. As you emerge on the other end of the arcade, you walk outside from underneath bronze heads authored by the Czech sculptor Karel Nepraš. The heads point in various directions, symbolising crowds. A light-filled circular space in the middle of the arcade invites you to sit in the surrounding restaurants (Sushi Umami, Pizza Coloseum) or admire a unique work of art: the largest glass installation in Central Europe designed by Maxim Velčovský, the renowned Czech designer, and constructed by the Lasvit company. The impressive sculpture made of hand-blown glass represents a crystal vortex. It is the arcade's gift to itself for its twentieth anniversary.
The 17000 m2 property comprises 6 floors above ground and 4 underground floors with 324 parking spaces. The building has three independent addresses: two on the Na Příkopě shopping street and one on the Ovocný Trh square. The offices have been designed in line with international standards and offer tailor-made layouts for even the most demanding tenants. The Myslbek building is a proud holder of the BREEAM certificate.
Do you like it? Share it.
Want to sit in an office that looks like this?
Write to us with your requests and wishes. We will create your dream interior.