7 tips to make your office more sustainable in 2022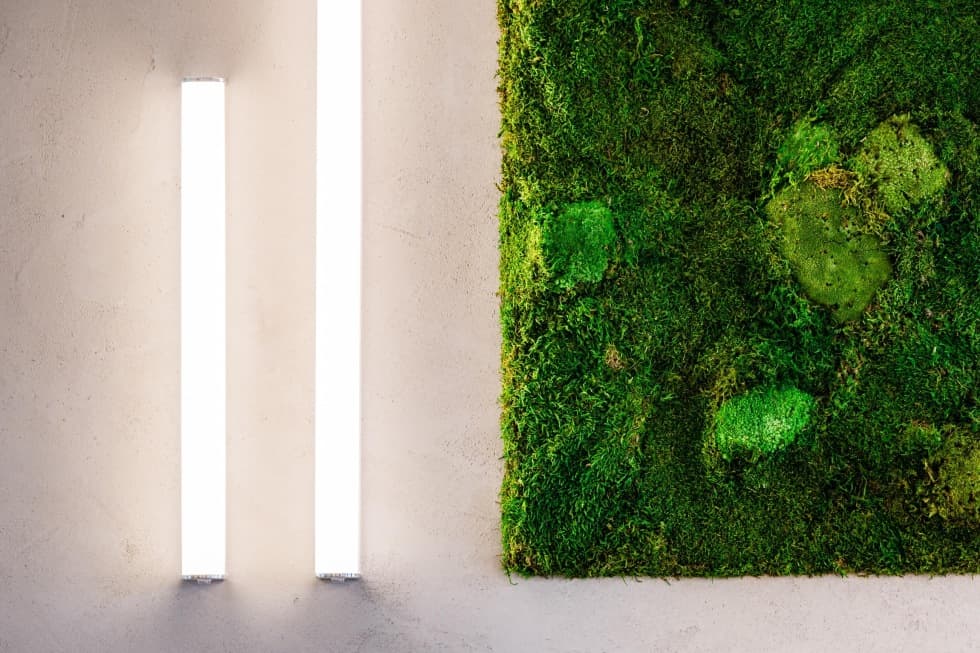 With the year 2022 comes an opportunity for new challenges even within the work environment. These may not only be about productivity, but also about a responsible approach to the environment. Aim to become a more sustainable office and participate in the education of your colleagues or employees, because even small changes count.
Before sharing our tips with you, it's worth mentioning that both individuals and the whole team can be involved in improving sustainability in the office. However, it remains true that the more people you manage to get on your side, the better. It is also appropriate to integrate sustainability into the corporate culture.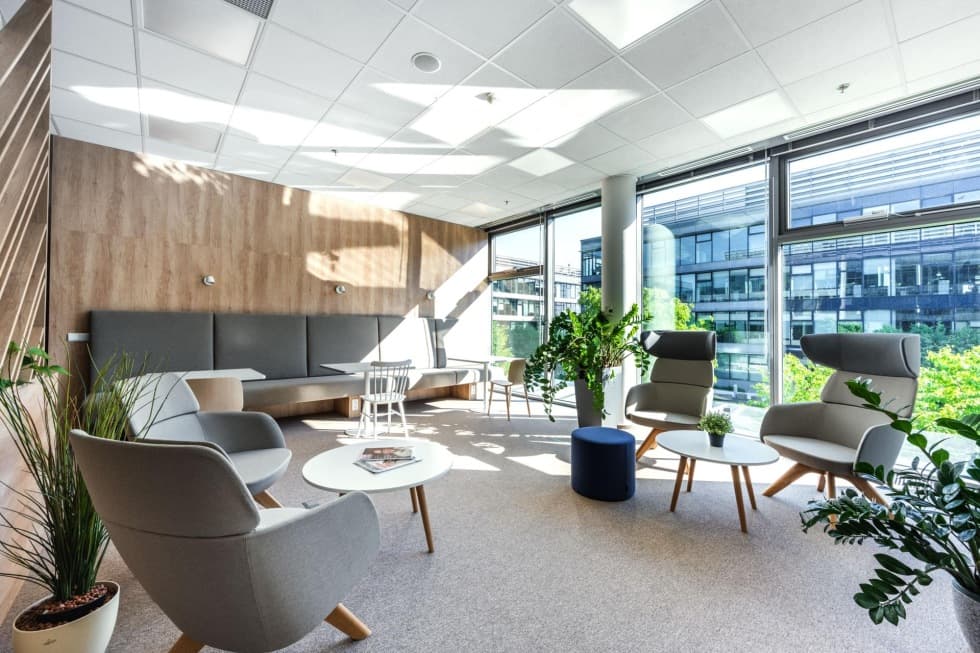 1. Environmentally friendly equipment
Think green when furnishing an office and choosing equipment, including furniture. When choosing, pay attention to certifications. For example, for office furniture prefer FSC-certified wood, which always comes from a carefully managed forest.
TIP: A separate chapter dealing with sustainability and the circular economy is included in our comprehensive publication Working Enviroment 2022, which you can view online for free.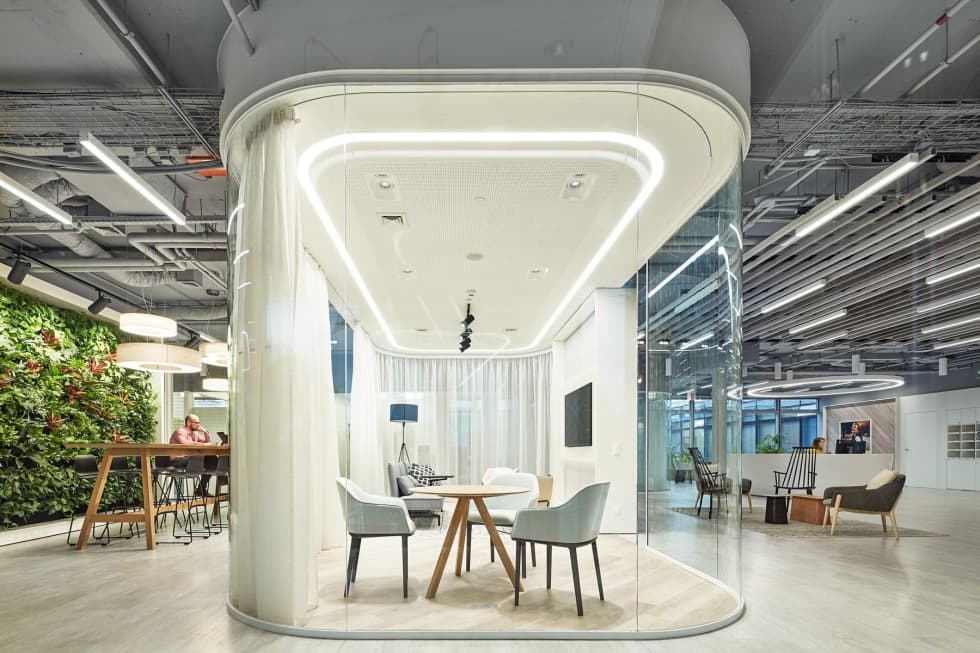 2. Save on your energy bill thanks
to technology
Computers and all electronics are essential for office work. The next time you go to lunch, turn off your monitor or set your computer to sleep mode for extended periods
of inactivity. The screensaver saves almost no energy.
Be sure not to leave the computer on overnight.
Lighting, air conditioning and heating also affect overall energy consumption. The biggest savings here come from a smart office system, which you can set both according to your preferences and with regard to ecological and economic operation. We will be happy to advise you on the sustainability of the office and the entire building and the implementation of modern technologies.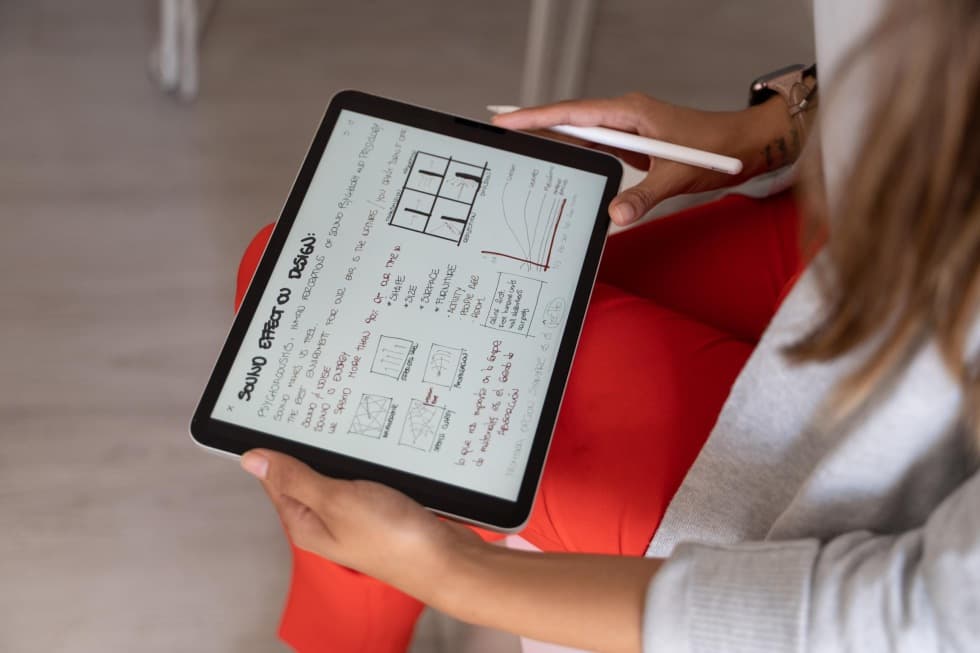 3. Paperless in 2022
Do you really need copies of documents for everyone
at the meeting? Statistics show that up to 45% of papers printed in the office end up in the trash the same day. 2022 should be the year your office becomes paperless. This should be considered when furnishing new premises.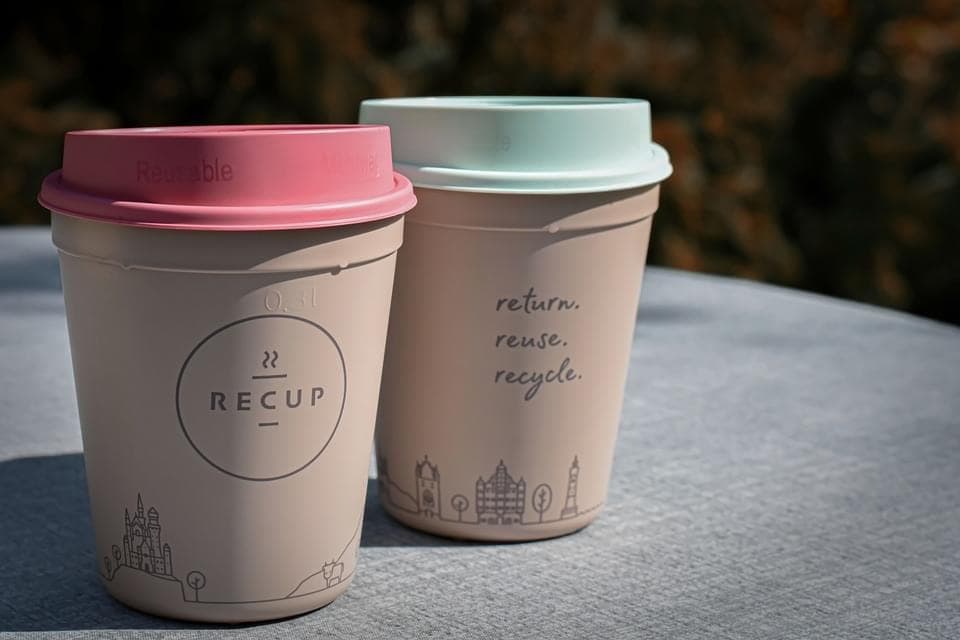 4. Bring your own coffee cup
If your office building has a coffee shop that makes coffee to go, try to motivate employees to bring their own mugs or reusable cups. While it may be easier to have a drink poured into a disposable cup, from an ecological point of view, a single person produces a large amount of waste.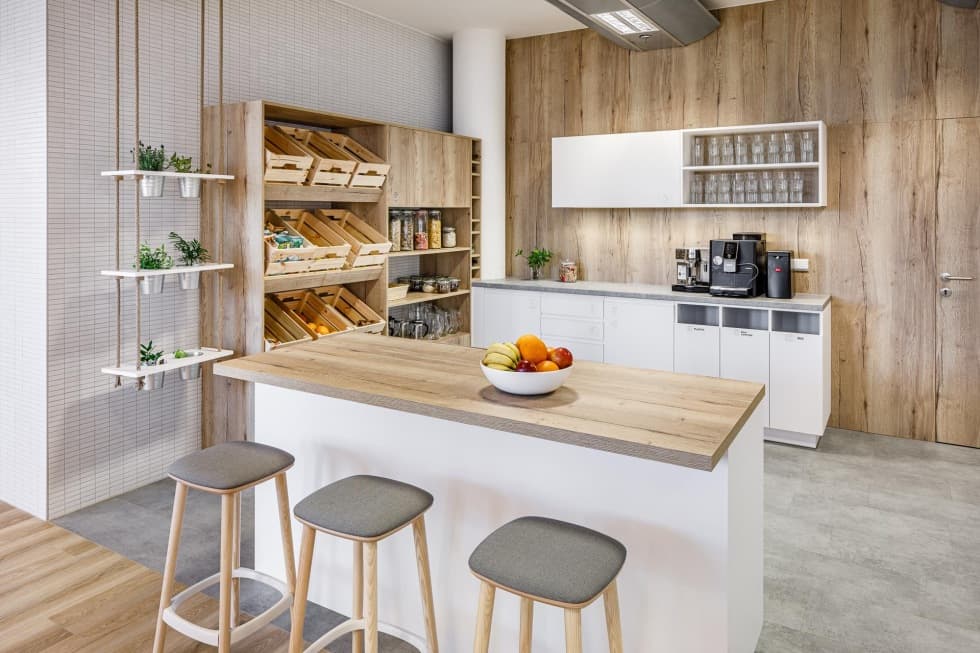 5. No-packaging kitchen
When it comes to supplying a shared kitchen,
no-packaging stores are excellent in terms
of sustainability. In them you can buy, for example, sugar, coffee, dishwashing liquid or all kinds of goodies.
In addition, the opportunity to purchase amounts that match real consumption in the office eliminates waste.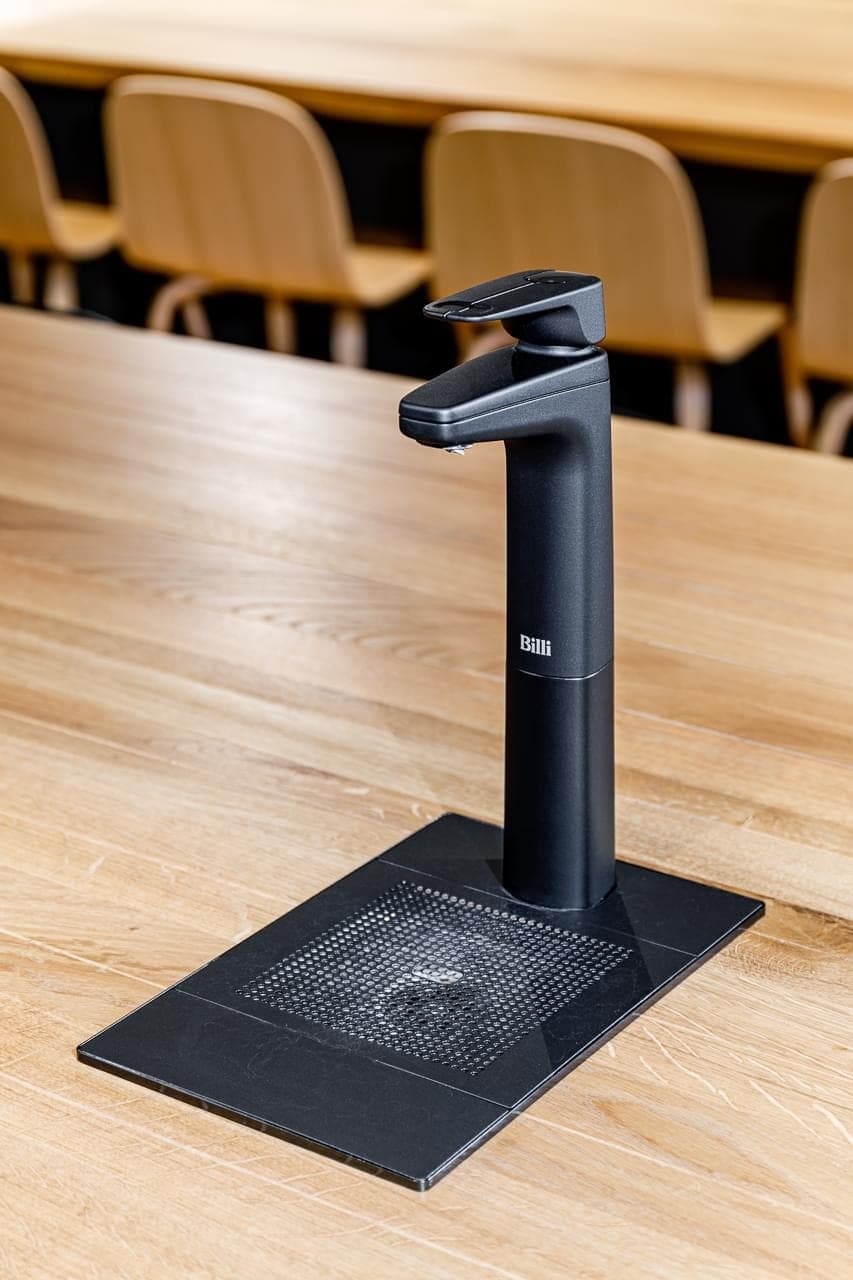 6. And while we're in the kitchen
We will always be happy to recommend suitable solutions for you in the implementation of an office kitchen.
The smallest ones are economical taps or aerator faucets, which save a large amount of water in the long run. Most solutions can also be retrofitted.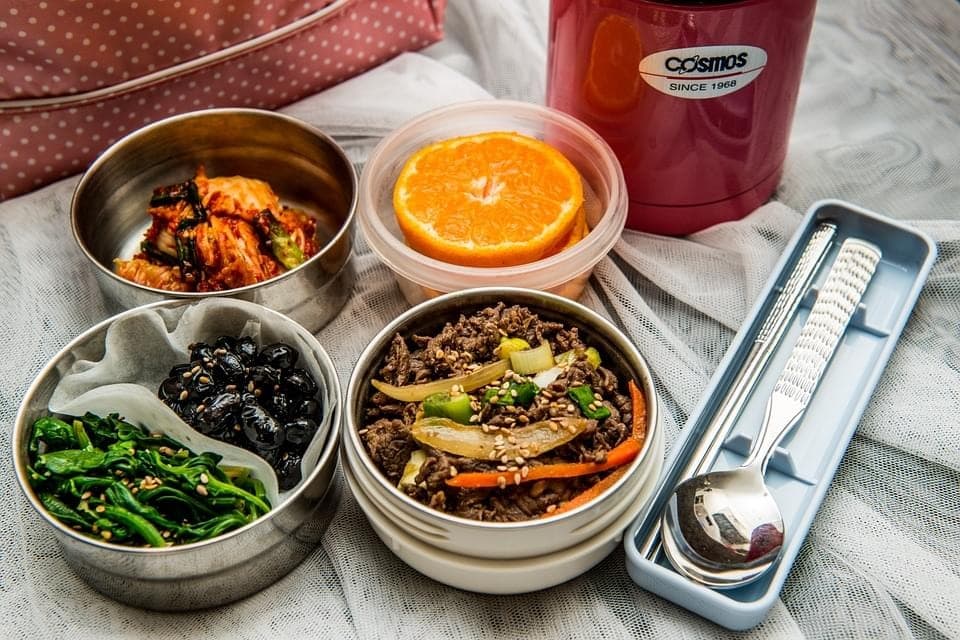 7. Box lunches
Do you go to a nearby restaurant for lunch and bring back a paper or plastic package? Take a box from home with you. Most modern restaurants will have no problem putting food in your own box. Single-use restaurant boxes produce a large amount of waste.
Even if you mean it well, try to maintain good relationships in the workplace. An ecological approach cannot be enforced. Every slight change is positive and positive motivation works much better. So how to inspire employees and the whole team?
If you are serious about sustainability in 2022, do not hesitate to get in touch with us. Over the course of 10 years, we have transformed the work environment for more than 400 companies. Yours can be next.
Authors of photos: Lukáš Hausenblas, Petr Andrlík, Peter Fabo, European Centre for Career Education, Unsplash, Pixabay
Got interested by this article? Share it.