A unique combination of two centuries for Canonical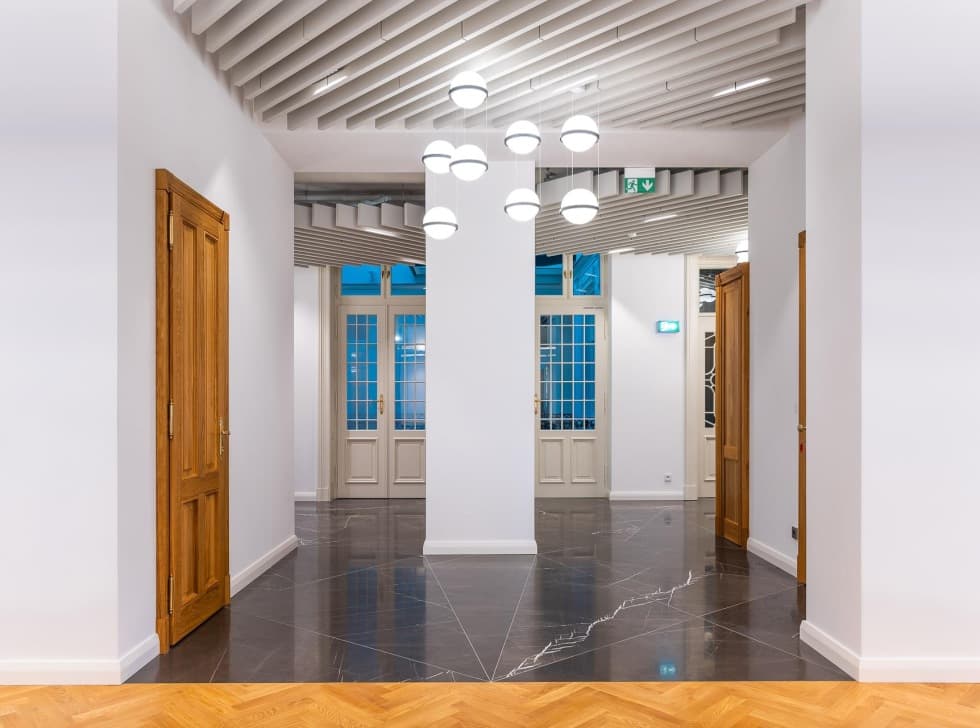 Luxury, history and modern elements in harmony. This is what characterized the project on Gorkého Street
in Bratislava that we implemented for our client Canonical in cooperation with the ARDELINE s.r.o. architectural
studio under the baton of architect Martin Hruška.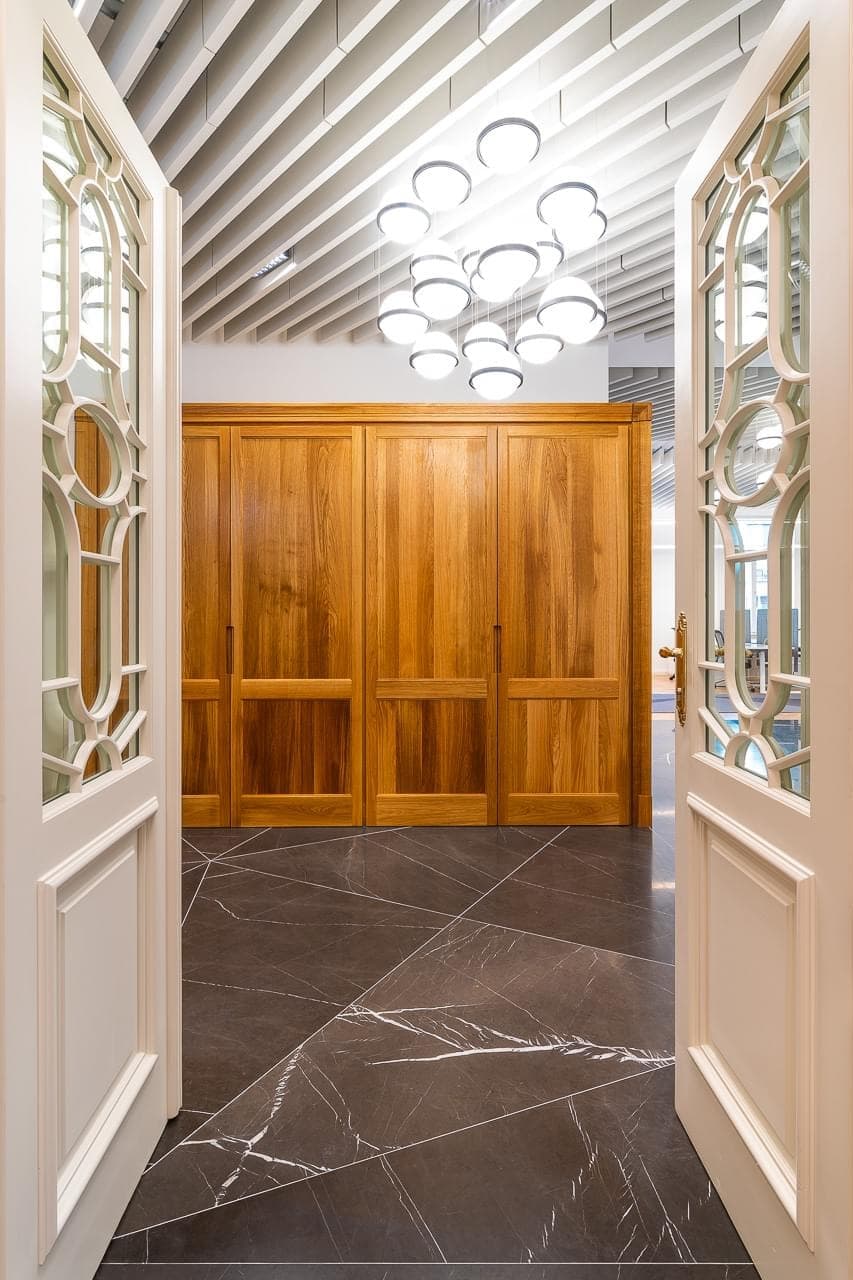 A challenge
for construction
and design
Working in a historic building, whose roots go back to
the beginning of the 20th century, ranked this project among the most difficult we have ever been involved in.
The implementation itself was influenced not only by
the technical condition of the building, but also by
the proposed construction and design solutions. That's why we are even more proud of the final result.
When contemporary meets history
Already upon entering the building, it's clear that the walls conceal perfection in architectural expression. And this feeling is exactly what you will get after visiting the third floor with a view of the heart of the Slovak capital. Each room effortlessly blends the present with the past, highlighting the uniqueness of the entire office.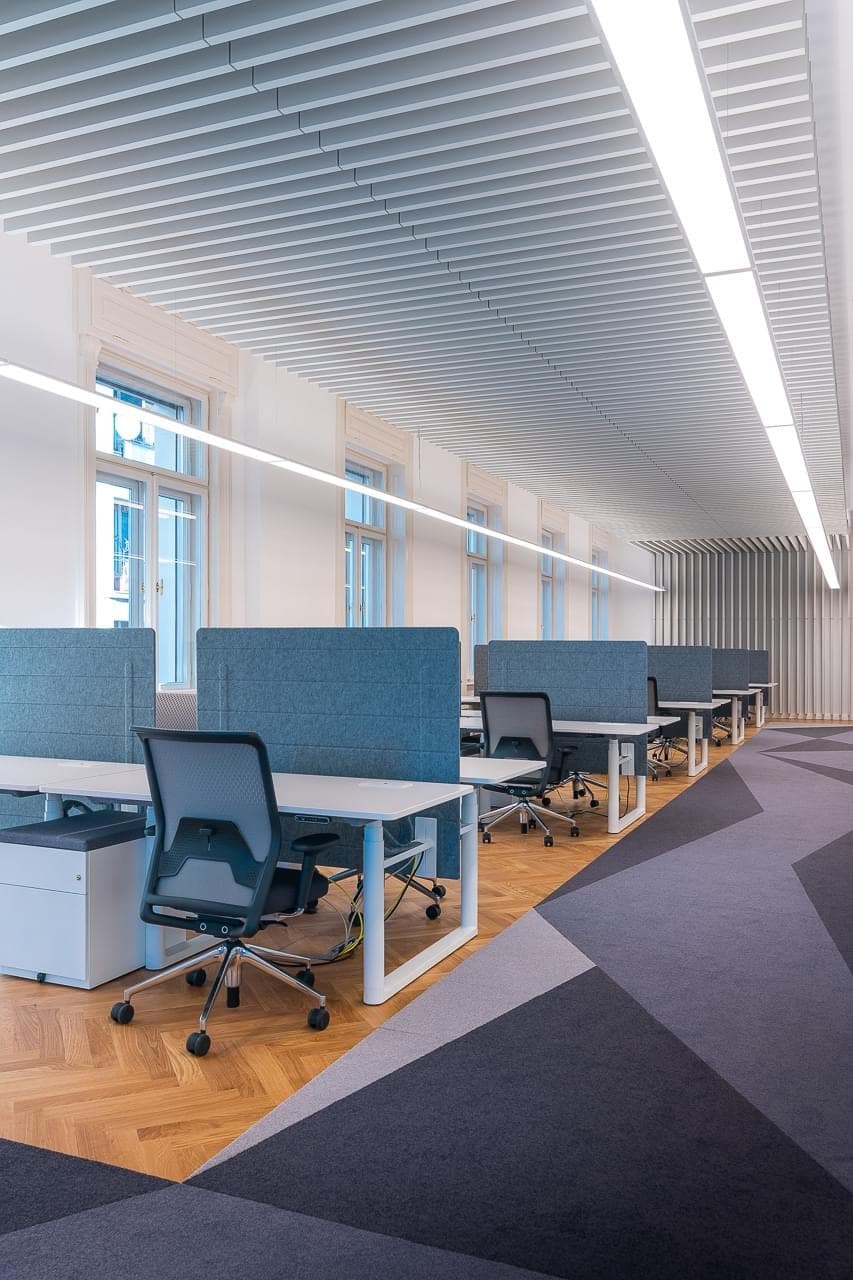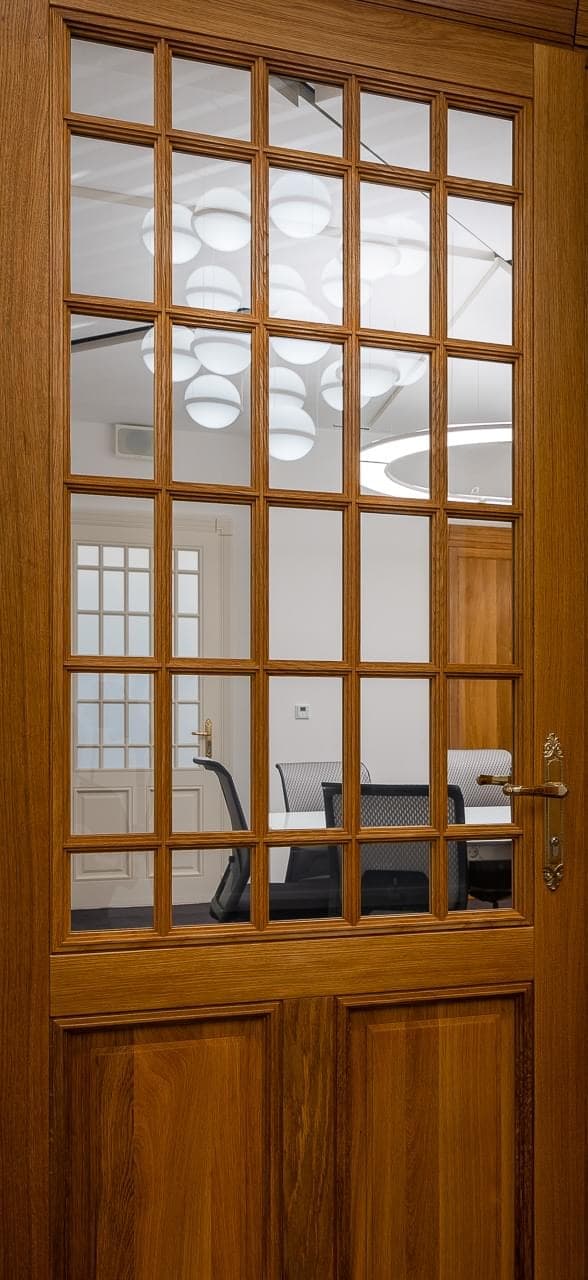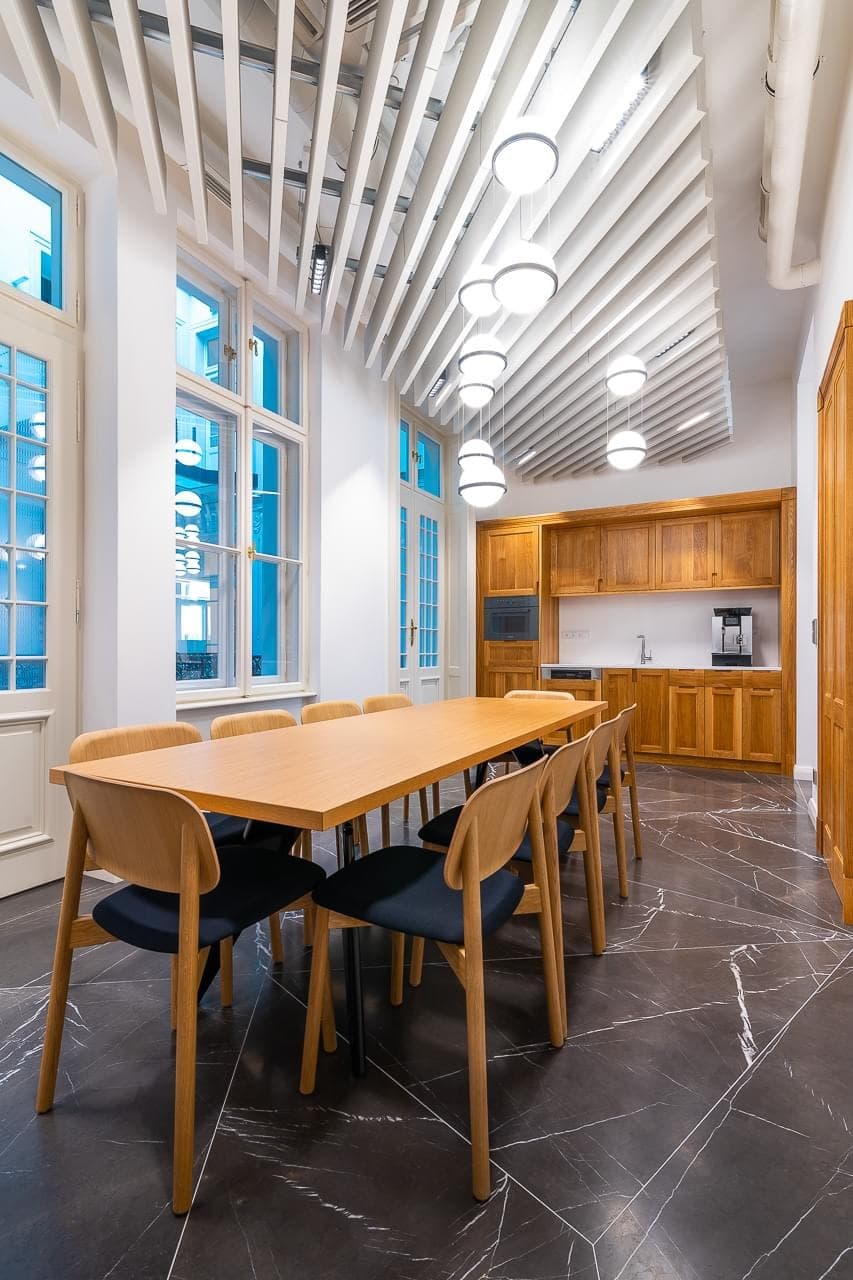 Precise detail from floor to ceiling
The floor in the entrance area and in the kitchen was revitalized by a marble slab, whose individual pieces were cut to measure. The challenge was laying the stone itself. Again, attention was paid to detail and precision work. The stones were laid in special shapes according
to the architect's design.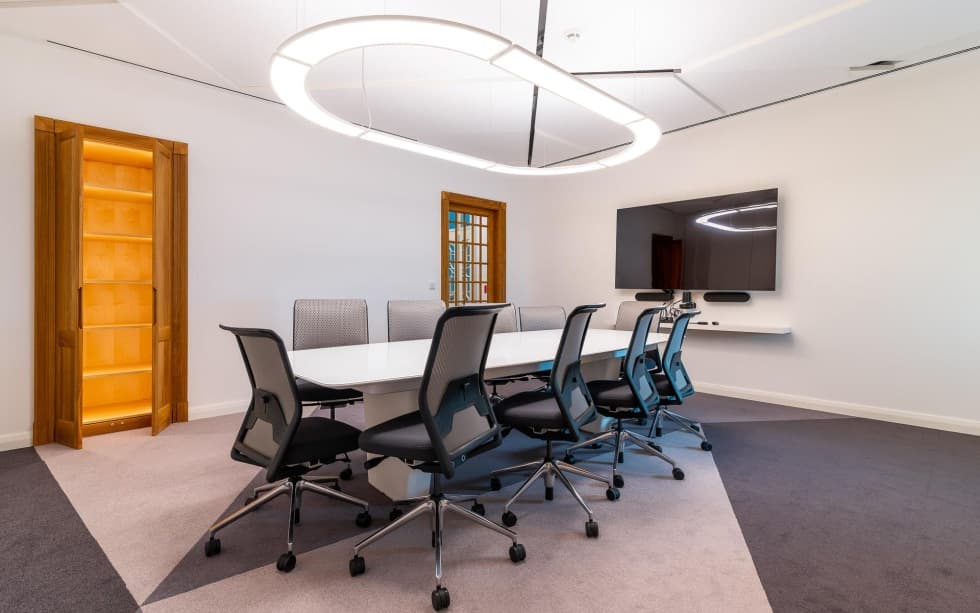 A wooden floor was designed for the meeting rooms. Acoustic support was provided by specially glued carpet pieces. We also focused on the ceiling. The acoustic elements not only provide sound insulation but, together with designer lights, create an overall timeless effect.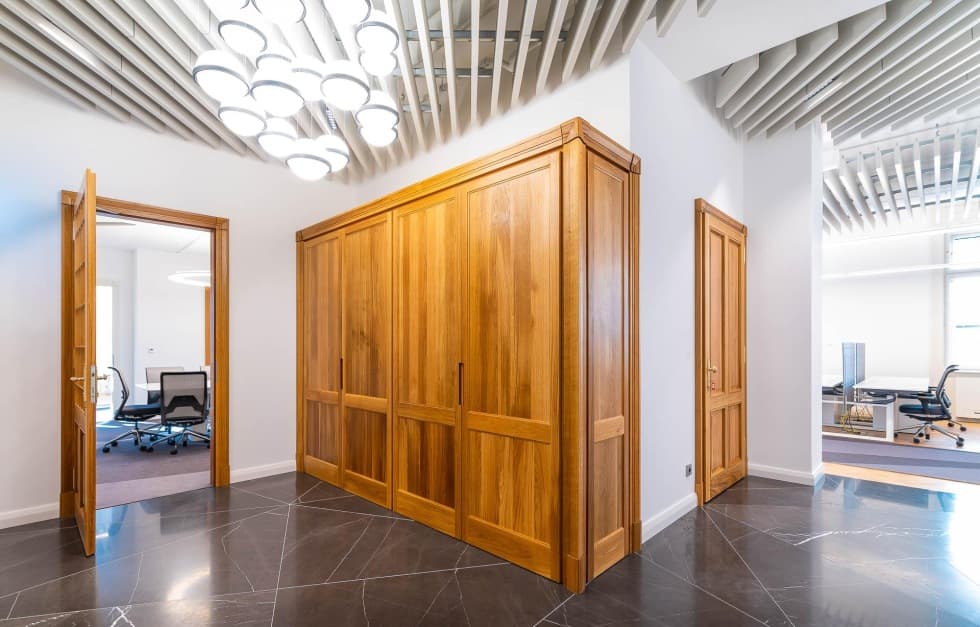 Elements of the present
In individual rooms, wood of the highest quality, treated with natural oils, was used both in the furniture and
in the doors themselves.
Two phone booths, including one for two employees allowing for small meetings in increased comfort directly in the office, punctuate
the modern design.
The architect's handwriting also can be seen in the main conference room. The acoustic ceiling made of atypically cut tiles presented
a challenge. A similar material was used in the main wall. In addition to providing sound insulation, it is also an unpretentious design element.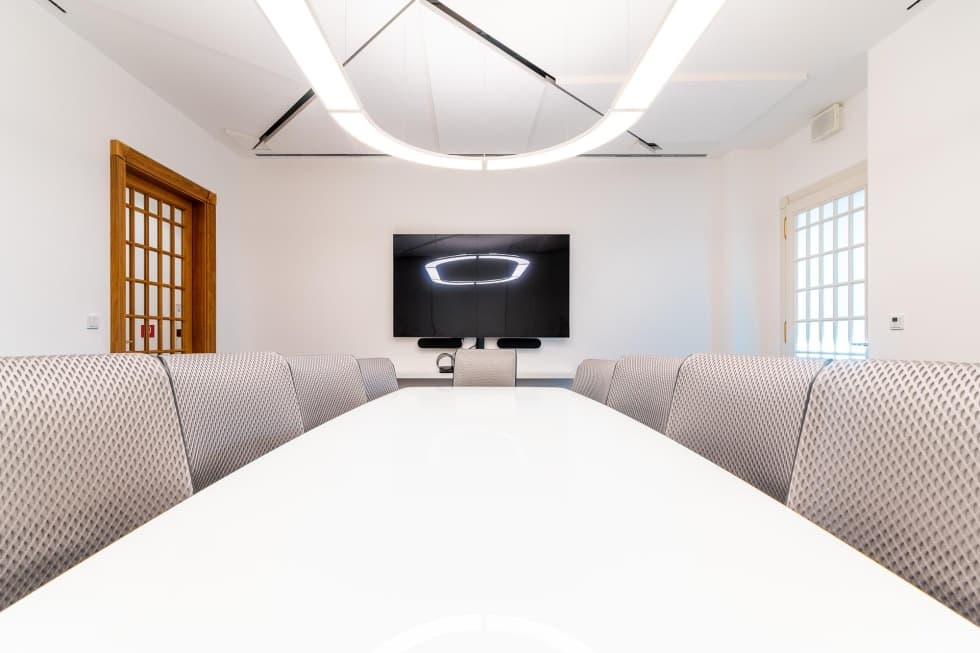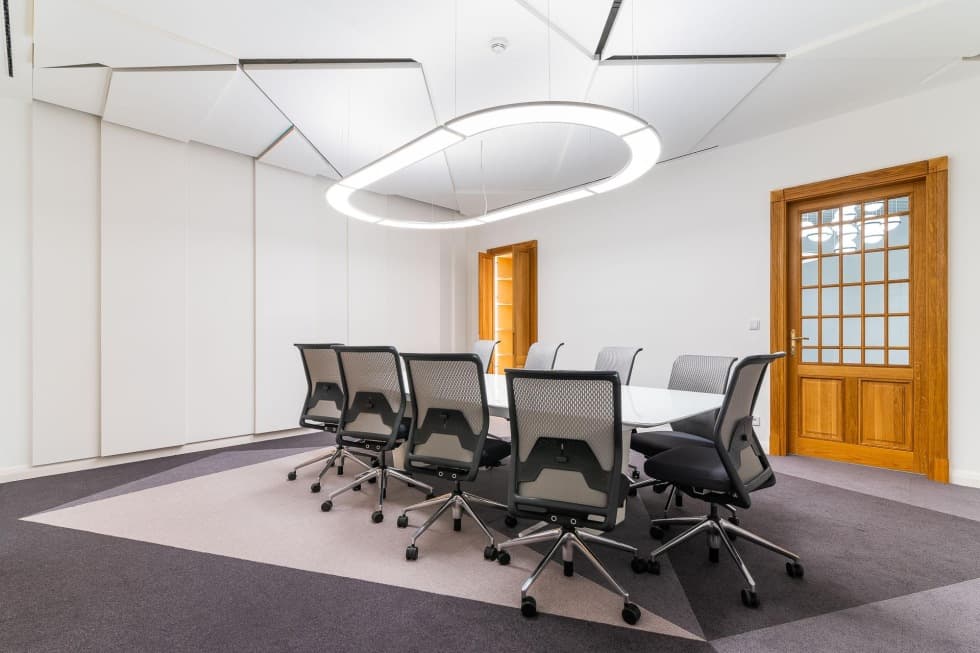 Has our work piqued your interest? Entrust yourself into the hands of CAPEXUS SK. Our attention to detail and professional approach guarantee that each project will be unique. Just contact us. We are here for you.
Author of the photos: Aeternus Pictures
Do you like it? Share it.
Want to sit in an office that looks like this?
Write to us with your requests and wishes. We will create your dream interior.