How often and why to clean offices?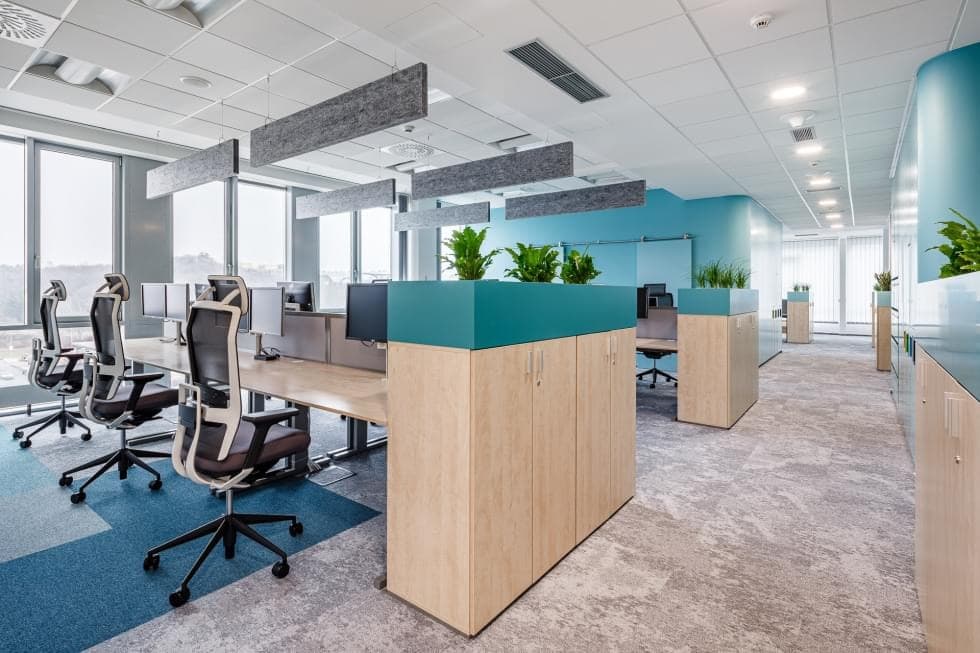 A clean office means a healthy, safe and productive environment. But not everyone plans office cleaning efficiently and realistically. Too tight a schedule that does not take into account extraordinary circumstances can sometimes leave the office heavily cluttered for several days. The opposite is also true. Cleaning too often leads to unnecessary costs. So what should the ideal cleaning schedule in the office look like and how should it be adjusted to the needs of a specific space?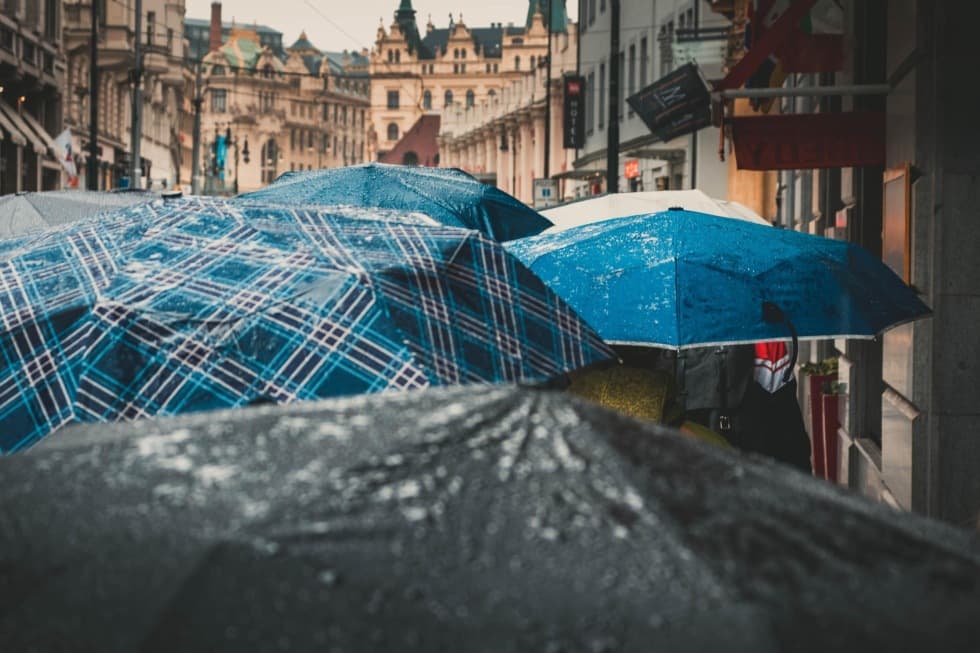 Bad weather
In a small office without carpets, frequented almost exclusively by employees, it is not necessary to have regular cleaning as often as in a multi-storey office space of a multinational company. The more people inhabit the offices, the more often cleaning is needed. Especially after rain, a lot of dirt gets tracked into the office from shoes, especially in front of the reception area, which sees the most traffic.
Even more attention needs to be paid to cleaning where several companies share one office. Shared offices can save money on rent, but also require the need to agree on common standards of cleanliness, hygiene and general order.
Cleaning schedule
The basic cleaning schedule of an office mainly frequented by 20 to 30 employees looks as follows: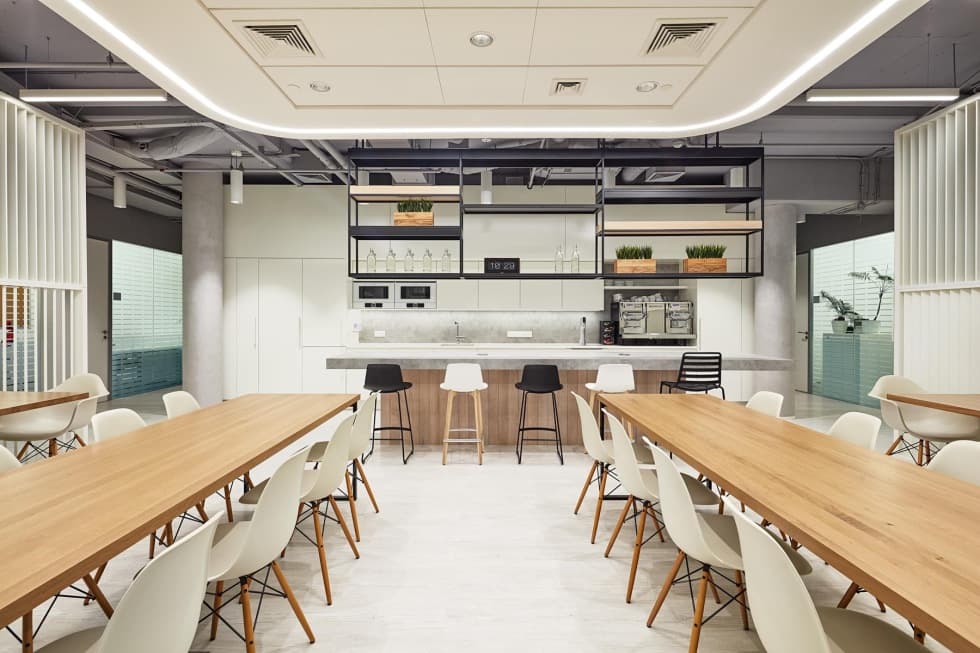 Kitchenettes
Any areas and surfaces where there is a risk of the spread of dangerous bacteria must be cleaned daily. These include toilets and places where food is handled (most often kitchens or dining rooms). Toilets should be inspected several times a day and cleaned as needed.
.In kitchens, not all responsibility for cleaning should fall on the employees themselves, although of course they are expected to tidy up after themselves. Once a day, the entire kitchen should be thoroughly cleaned and then methodically inspected once a week (leftover food should never be left to rot in the refrigerator).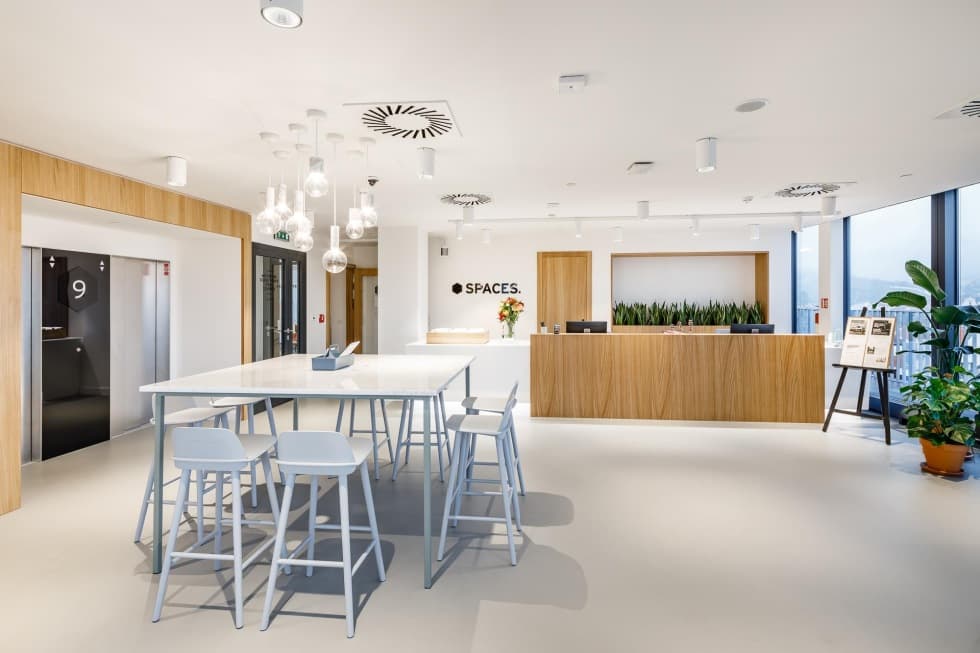 Reception and lobby
The reception and the area around it must be kept as clean as possible, because its appearance is part of the first impression for many clients or other visitors. Therefore, at least once a day, dust should be removed, surfaces cleaned and the floor washed and vacuumed. Also pay close attention to the organization and cleanliness of seats. Glass surfaces tend to attract smudges and fingerprints, so they should be inspected and cleaned daily as needed.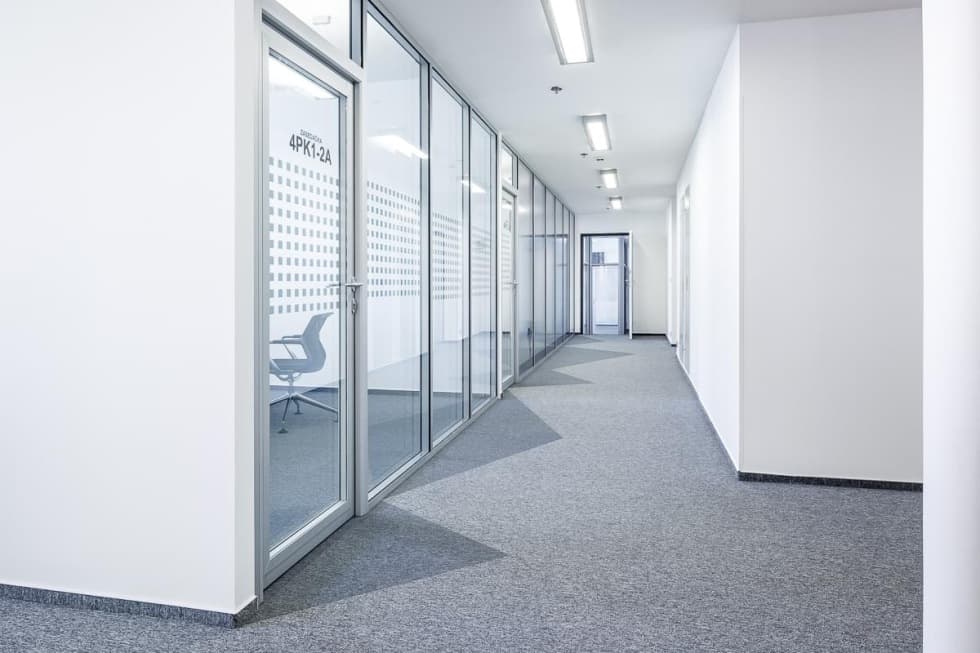 Complete cleaning
Once a week (under normal circumstances), all surfaces in the office should be cleaned and the carpets vacuumed and cleaned in places with high foot traffic. Ideally, these activities should take place over the weekend. The removal of bins is very individual and can take place differently based on the type of waste accumulating. It is often enough to take out recyclable waste once a week, while mixed kitchen waste should not remain in the bin for too long.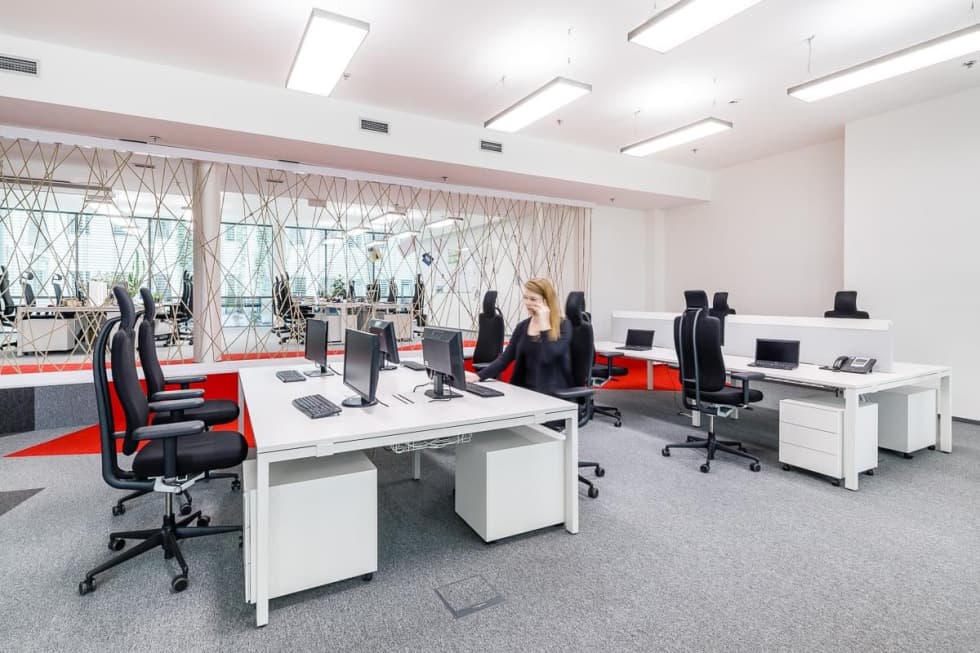 Individual approach
The responsibilities of employees should also include the reasonable maintenance of order in the workplace. Everyone has their own system, but food packaging and other trash definitely do not belong on desks. Basic tidying of the workstation should take place ideally
at the end of each day, more extensive cleaning at least once a week.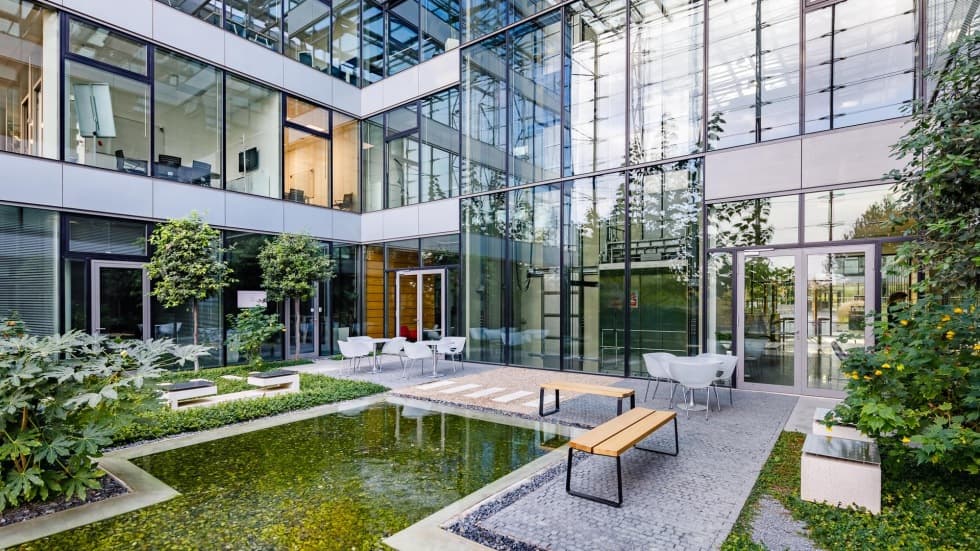 Once in a while
Occasional tasks include everything that can be done once a month or even a few times a year. This can include window washing (depending on how dirty they get from the outside) and deep cleaning of carpets, curtains, upholstery and the like. Again, places frequently used by visitors must be cleaned more often. Also do not forget to wash the façade and the areas around the building, especially if your offices are on the ground floor.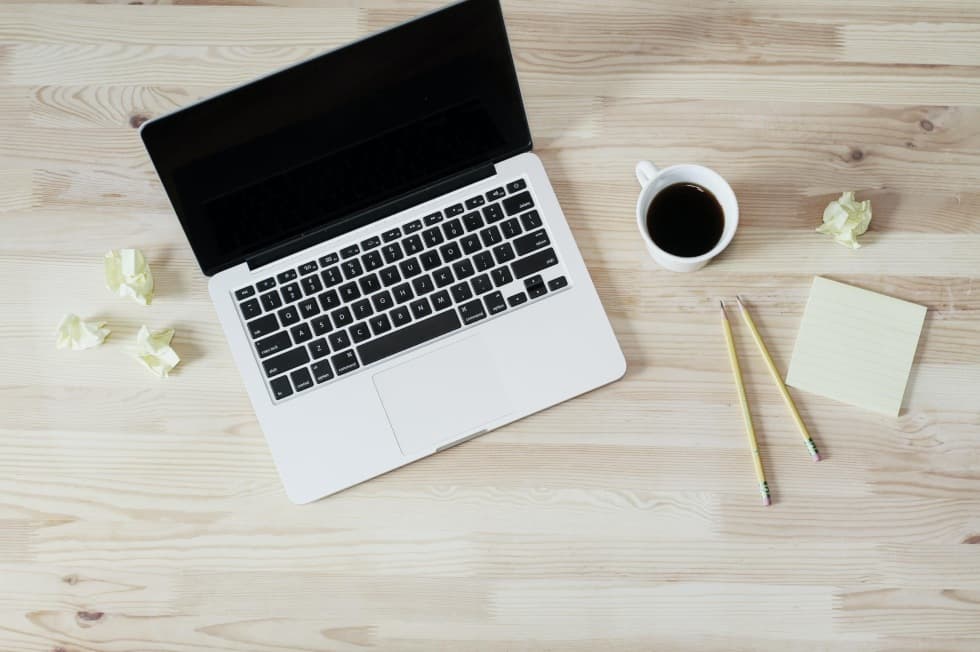 Mess increases stress
Many people associate clutter with creativity and productive thinking. But the opposite is true. Untidy spaces significantly increase stress and lead to lower work efficiency. Clutter in the office tends to invite procrastination and, of course, leads to a less prestigious appearance.
This can affect not only the relationship with customers, but also with talented potential employees who are uncomfortable with clutter. Even very small details which quickly attract attention can be decisive. These are typically things like overflowing garbage bins, smudges on surfaces, and stacks of paper all over the workplace. Of course, a clean, clutter-free environment also significantly reduces workplace accidents.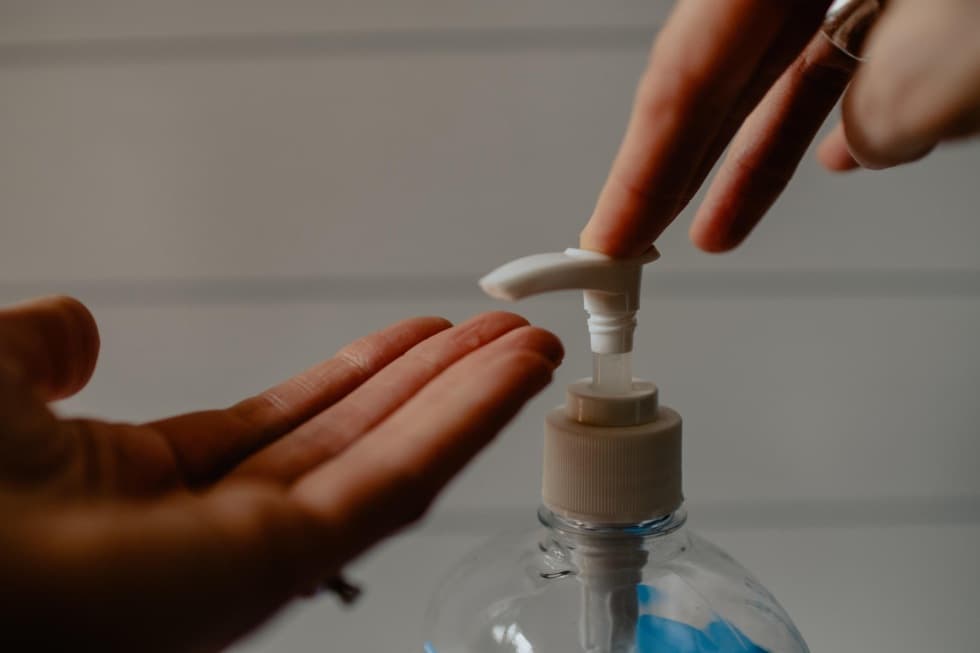 and how to
solve them?
The pandemic has led to completely unprecedented and much stricter conditions. Air exchange plays the biggest role in offices in terms of the spread of viruses, but cleanliness cannot be underestimated. All places where people come into indirect contact should be disinfected several times a day, disinfectants must be made freely available to all employees, and all regular parts of the cleaning should take place more frequently.
If the disease is actively spreading in the population, we recommend:
Thoroughly cleaning the conference rooms after each meeting and at the end of the day
Cleaning the toilets every two hours
Cleaning surfaces in the kitchen and dining area every two hours
Cleaning all areas with a high degree of indirect contact (light switches, door handles, etc.) every two hours
Thoroughly cleaning private offices after each working day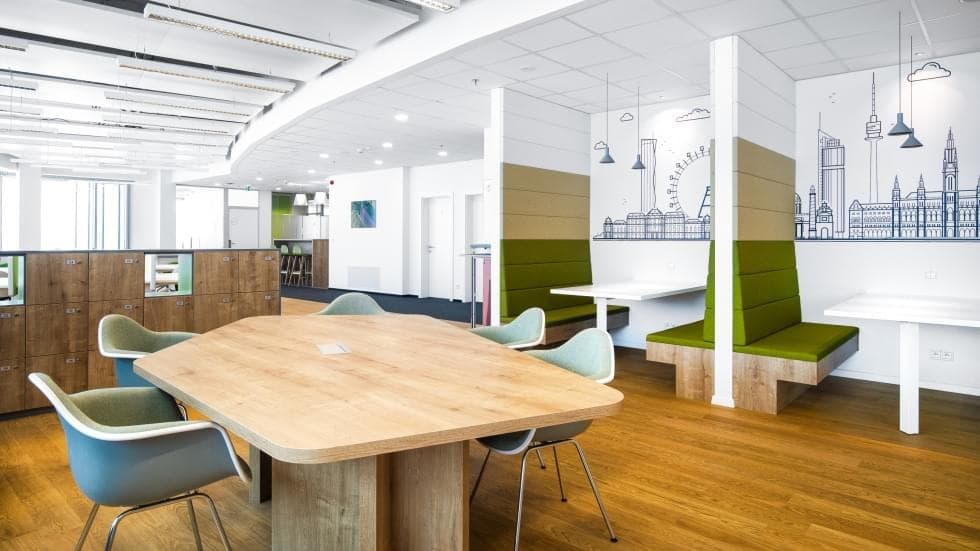 In summary
the importance of office cleaning cannot be underestimated. We also take into account easy cleaning and maintenance in our office designs and projects. Do not hesitate to contact us for more information. We will be more than happy to discuss your ideas about new offices with you.
Photo authors: Unsplash, Tadeáš Seidl, Peter Fabo, Petr Andrlík , Rastislav Blaško
Published September 7, 2020
Got interested by this article? Share it.