What impact does the work environment have on mental well-being?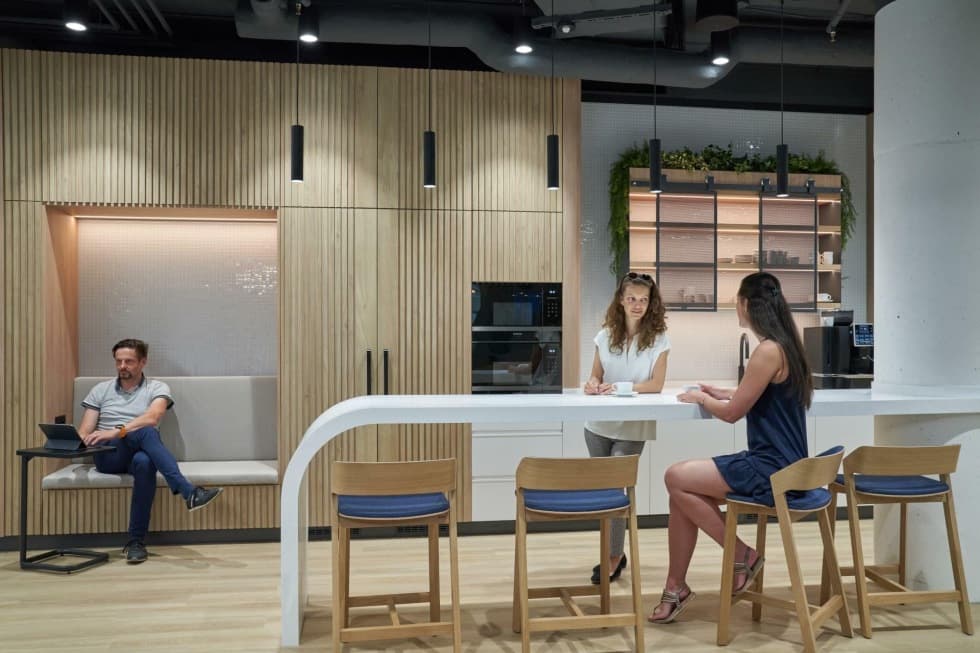 The work environment affects not only how creative we are and how we feel about work, but also our overall mental state. That is why CAPEXUS creates offices that people look forward to going to. Let's examine the fundamental way the environment affects the human psyche and the functioning of the whole company.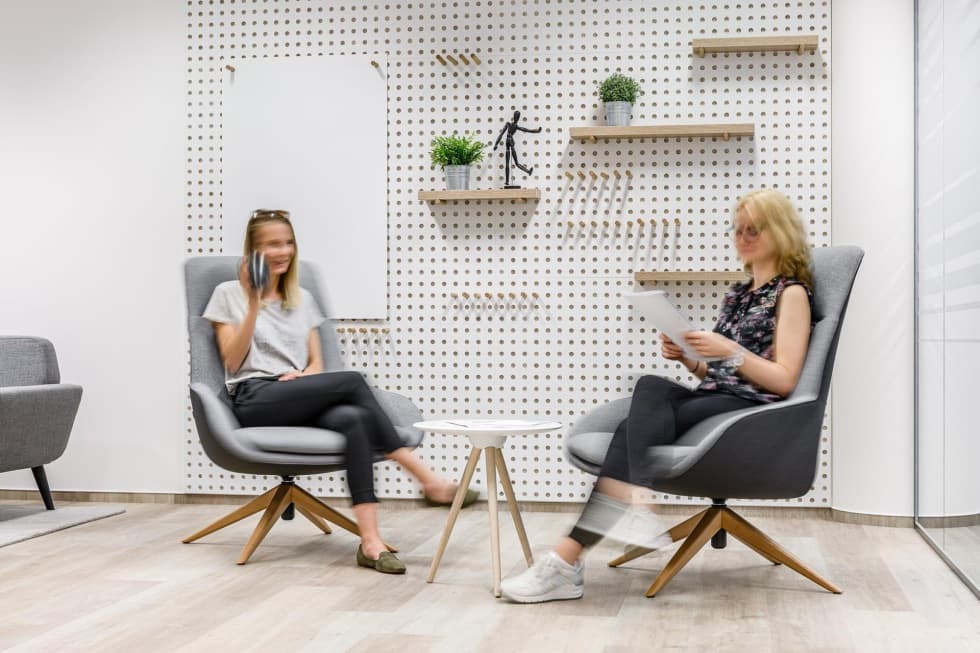 Let's start with culture
A beautiful office is not itself a guarantee of satisfied employees. Corporate culture is also important,
so let's start with that. We asked Ivana Šípová, a Senior Consultant & Analyst at QED Group, which specializes
in psychodiagnostics, sociomapping and psychological coaching, about building a corporate culture.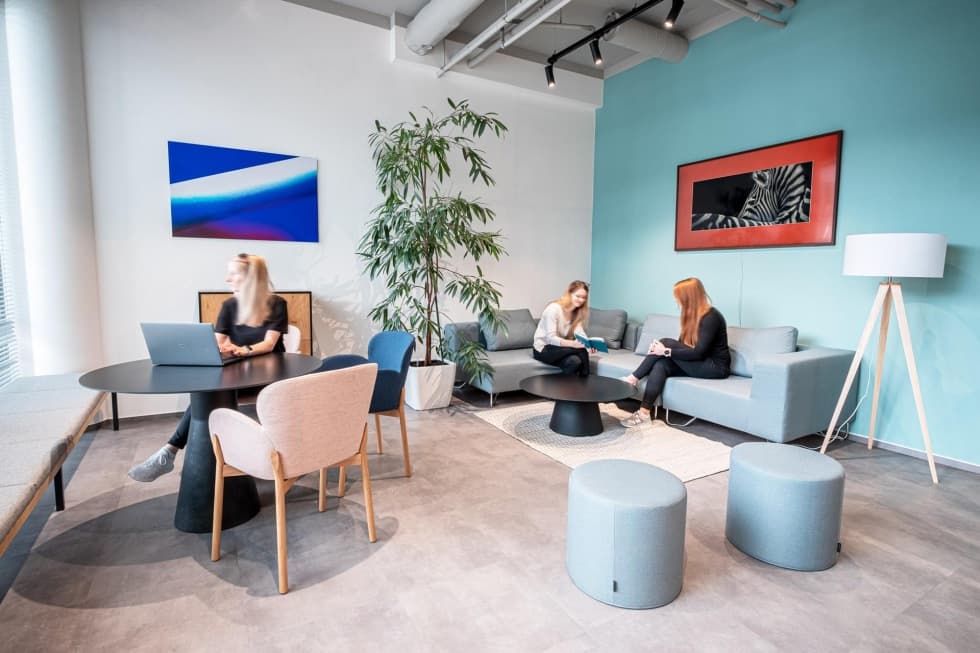 The working environment can be adapted
The pandemic and the associated restrictions on working from the office have shown people different ways
to work. On the one hand, the work environment defines what opportunities we have at work, while on the other,
it shows employees that it can be actively
adapted to individual needs.
Šípová says, describing how employee motivation and productivity can be increased by improving the work environment:
"The DRAMMA model of mental needs defines what people need in order to feel good:
The "D" refers to detachment. This means that we should have room in the work environment for ourselves, to have some "me" time
or disconnect from work if we need to.
The "R" refers to relaxation, i.e. opportunities to rest, whether meditation or some more active form.
The "A" is connected with affiliation, the feeling that I belong somewhere. We can support it by giving people the opportunity to meet and adapt the whole space accordingly, and by clearly defining how people treat each other in the office. This covers whether they know each other, whether they address each other casually or formally, or sharing the same standards of conduct.
The first "M" refers to mastery. It doesn't mean that we have to be world champions, but to experience a feeling of personal mastery,
a feeling that we are doing well. This can be supported by feedback, opportunities to learn from each other,
shadowing colleagues or asking for advice.
The second "M" refers to the meaning of our activity. To be motivated and productive, we need to have an answer to why we do what we do and what our work brings us.
The autonomy itself, to which the second letter "A" refers, is more related to the content of the work, but we can certainly support it with the environment itself and the possibility to adapt it to ourselves.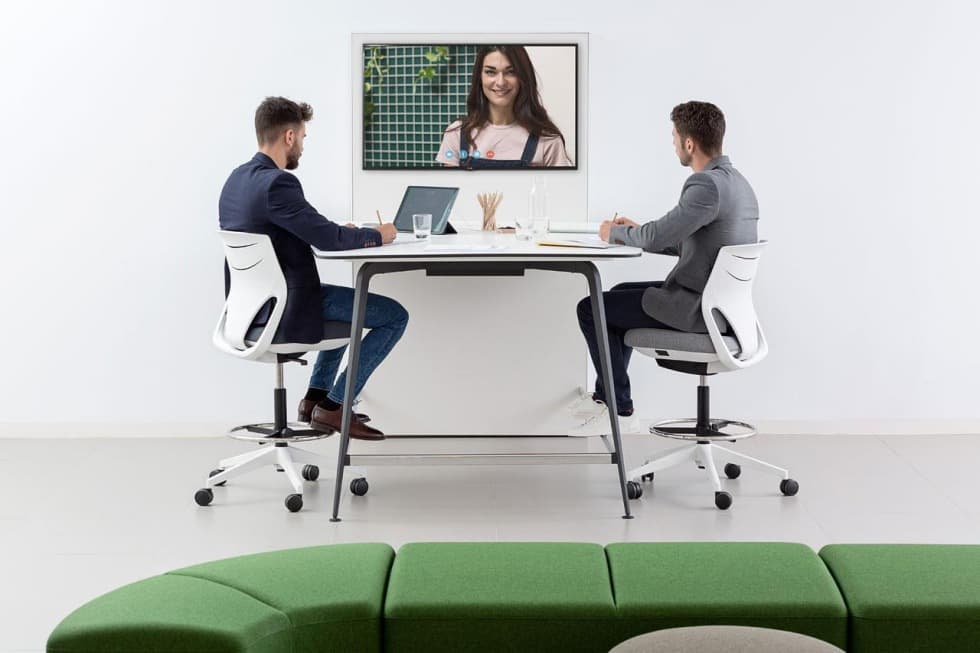 As are the employees, so is the office
The work environment also affects how communication within it takes place. At QED Group, they often face the same shortcomings in sociomapping in communication. A big topic, especially in virtual and hybrid teams, is establishing a good team connection. Appropriately chosen technologies can help in this.
Another is the quality of cooperation and setting up team processes that allow team members to be sure they can fully rely on each other in inputs and outputs. And we mustn't forget the environment and the workload, which can be distributed unevenly and thus lead to an undesirable workload for some people.
It's time to focus on the work environment
In conclusion, we asked Ivana Šípová whether and how the corporate culture, together with the emphasis on the working environment in Czech companies, is changing: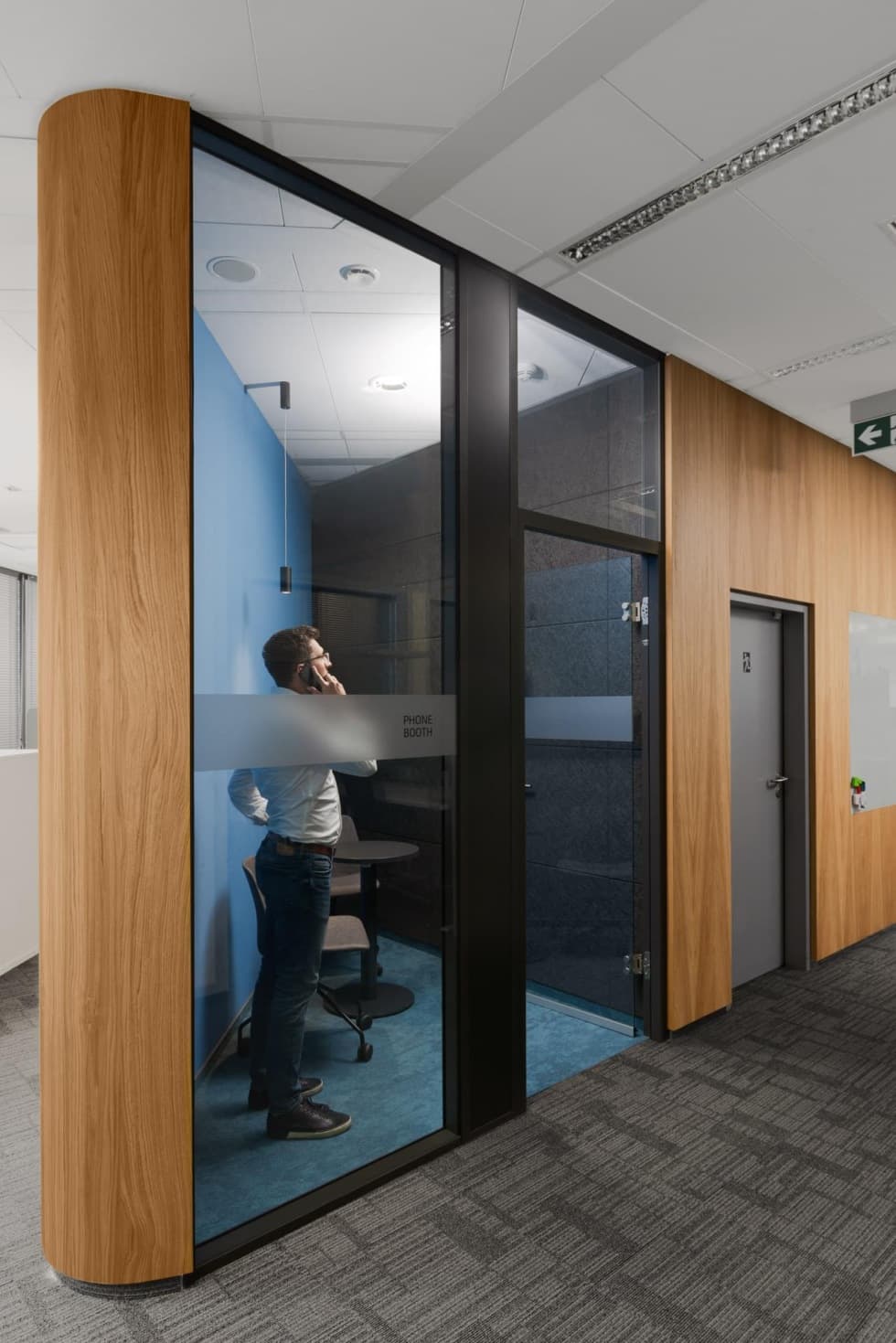 We will take care of your project from start to finish
If you also want to set your company on the path towards employee flexibility and a modern work environment in which employees feel good,
do not hesitate to contact us.
Authors of the photos: Unsplash, Petr Andrlík, Jiří Bednář
Got interested by this article? Share it.