Sportisimo: A sports stadium to work like athletes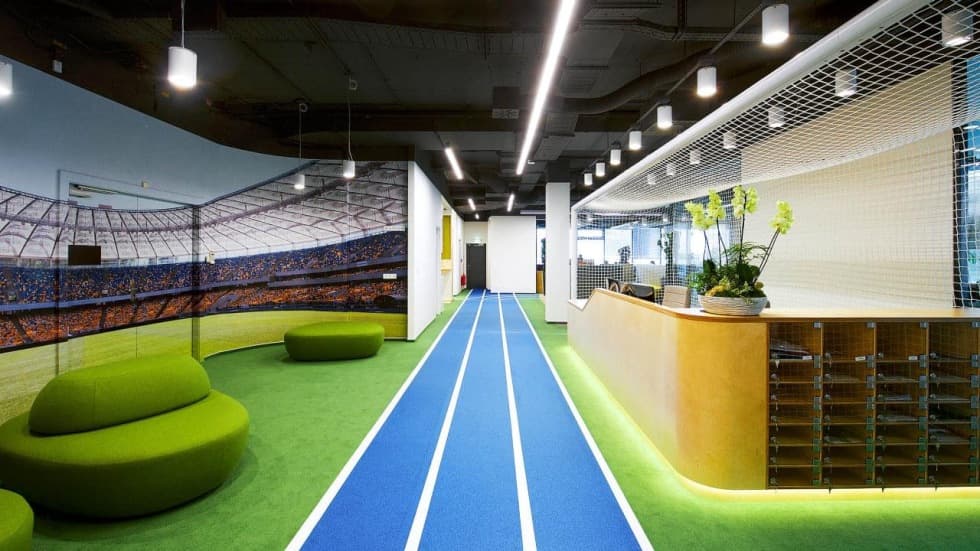 The values of hard work, discipline and a sporting attitude can be seen in each and every one of the details and spaces that make up the new central offices of Sportisimo in the Czech Republic, located in Prague and furnished by Actiu.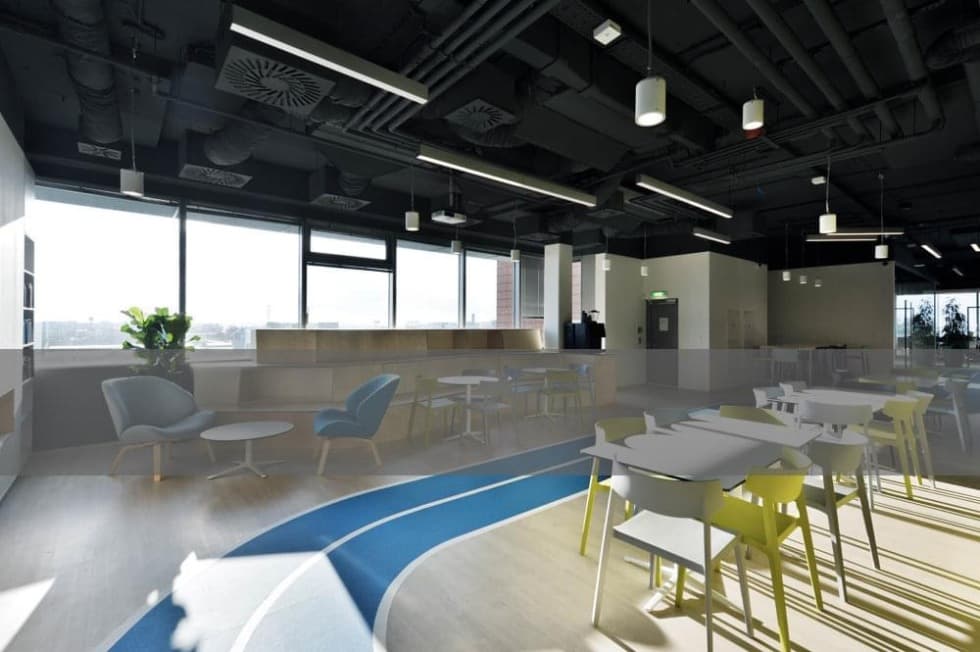 Two Badminton chairs welcome visitors to a lobby that, like the other corridors in this workspace, visually emulate an athletics track. Green and blue are the dynamic and corporate colours that take centre stage in the space, leading you around the rest of this company's location.
Sportisimo, which specialises in the marketing of sports products, has made movement, energy and sporting efficiency the backbone of the aesthetic of its new offices. A sporty look that translates into a reception table located in a real football goal and meeting rooms that reflect various sporting disciplines: tennis, cycling, skating and squash.
Got interested by this article? Share it.