Coffice, a new business culture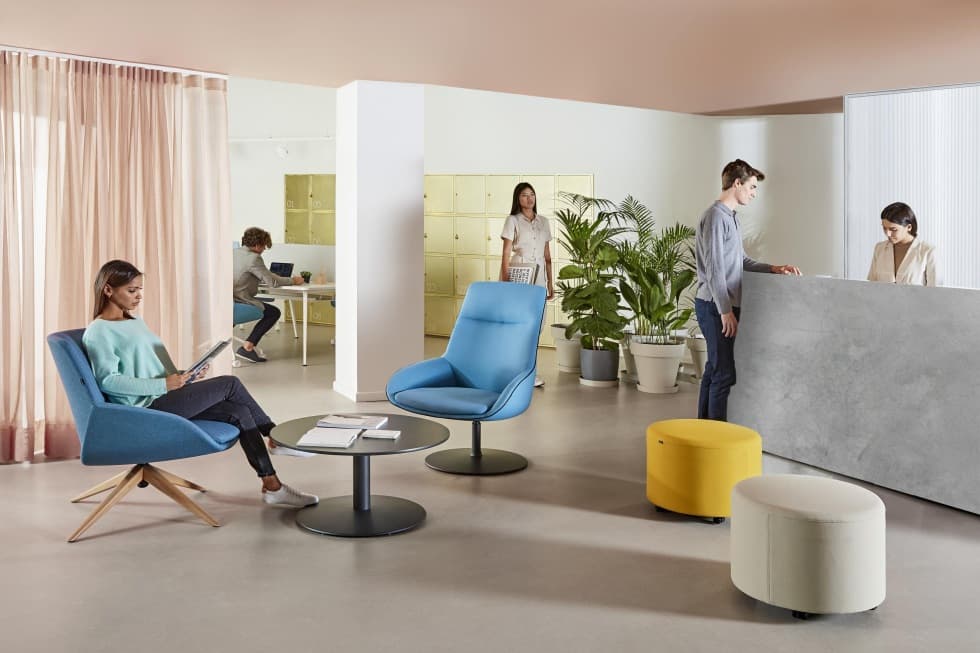 It's now a reality that conventional offices are not the only place to work. Since the arrival of open space, which first brought
the traditional office environment into question, working environments have not stopped evolving, always for the welfare
and comfort of their users. These are so much more than offices, open spaces, lounge areas or meeting rooms, these places
are collaboration, well-being, technology, inspiration and productivity, proving that it is of little use to change spaces without also changing the way that they are used.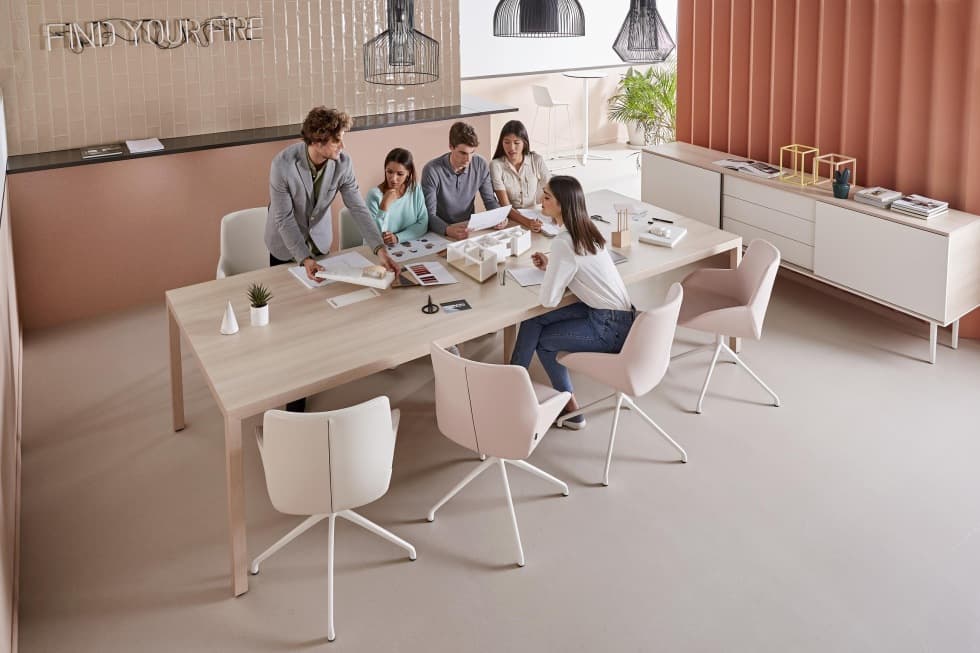 Three Workspaces
Alongside conventional offices, some of the places that many people use to work include coffee shops, waiting rooms, libraries or coworking spaces. The so-called third spaces combine the cozy atmosphere of the home (the 'first space') with the productivity of the office (the 'second space'), and, although originally aimed at freelancers, they are already an essential part of the philosophy of many companies.
Some of them incorporate the so-called Coffice (coffee shop + office) or WorkCafé into their facilities which, in addition to promoting collaboration and the feeling of belonging to the company, offer an alternative to the traditional coffee shops to which workers used
to 'escape' to when they wanted a break from their working environment.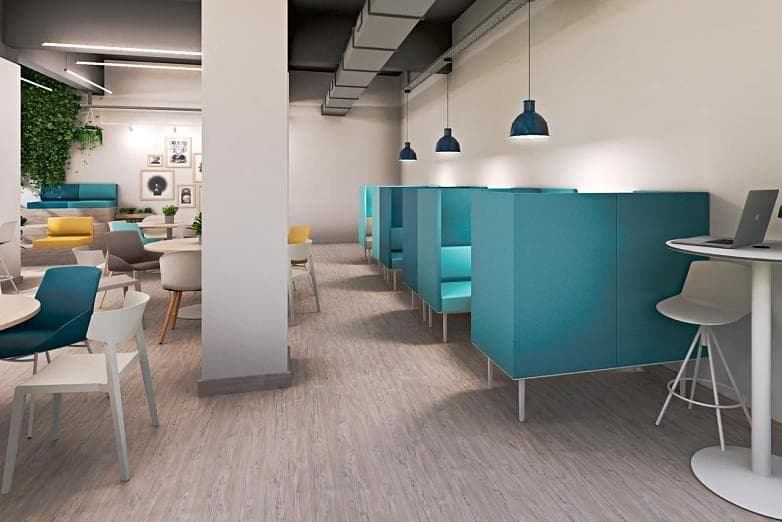 New idea of coworking space
Conceived as small coworking spaces within a company and equipped with the most advanced technology
and diverse types of spaces, the WorkCafés offer a centre for the exchange of ideas and collaboration. Taking
the best of openspace, which introduced teamwork
and collaboration within the company itself, and building
on coworking spaces as a fundamental turning point
for freelance workers, Coffices represents a change
in corporate culture.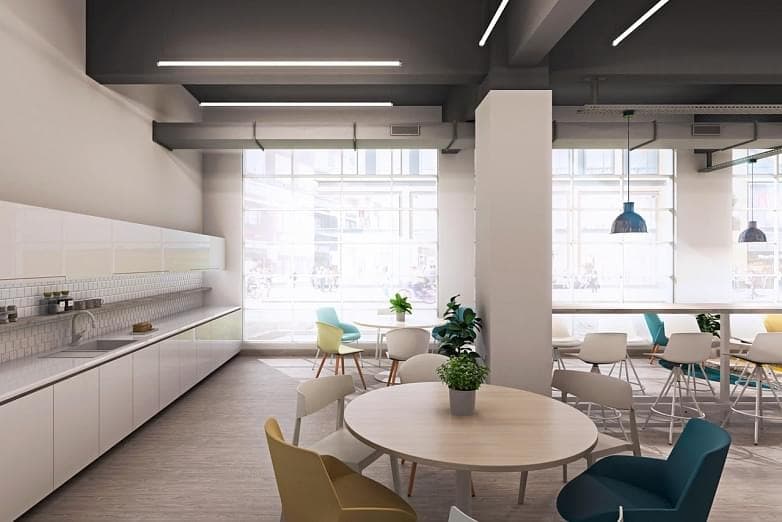 The importance of the connection
In an increasingly digital world, where digital nomads
and freelancers proliferate and coworking spaces thrive, WorkCafés materialise the need for companies to stay connected. It is no longer just about creating workspaces and relationships between employees within the organisation, but about seeking synergies and external collaborations, as is already the case in coworking spaces.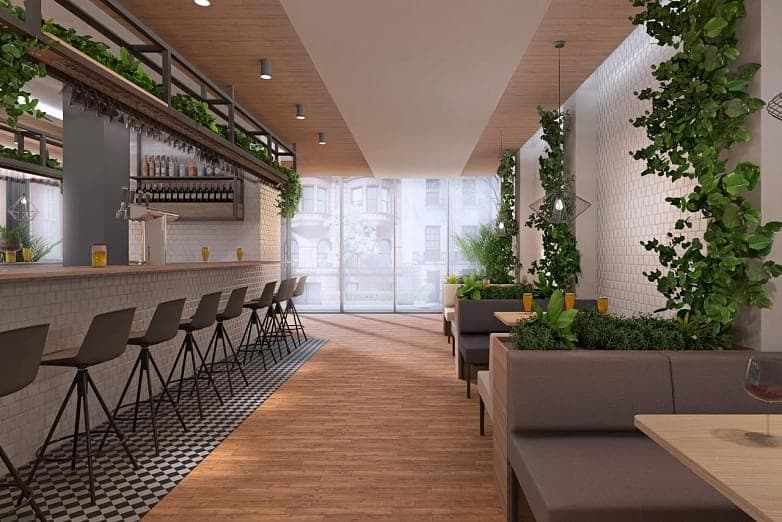 Friendly environment
From the most creative and innovative sectors to those which have traditionally been more 'rigid'
and conventional, many organisations are already incorporating such spaces into their facilities. Warm and welcoming environments, where employees feel at home, are now taking a step further by opening their doors to external workers, freelancers and even clients, building a connection place for working, holding informal meetings or organising presentations and training courses.
Got interested by this article? Share it.