CAPEXUS at Officelovin.com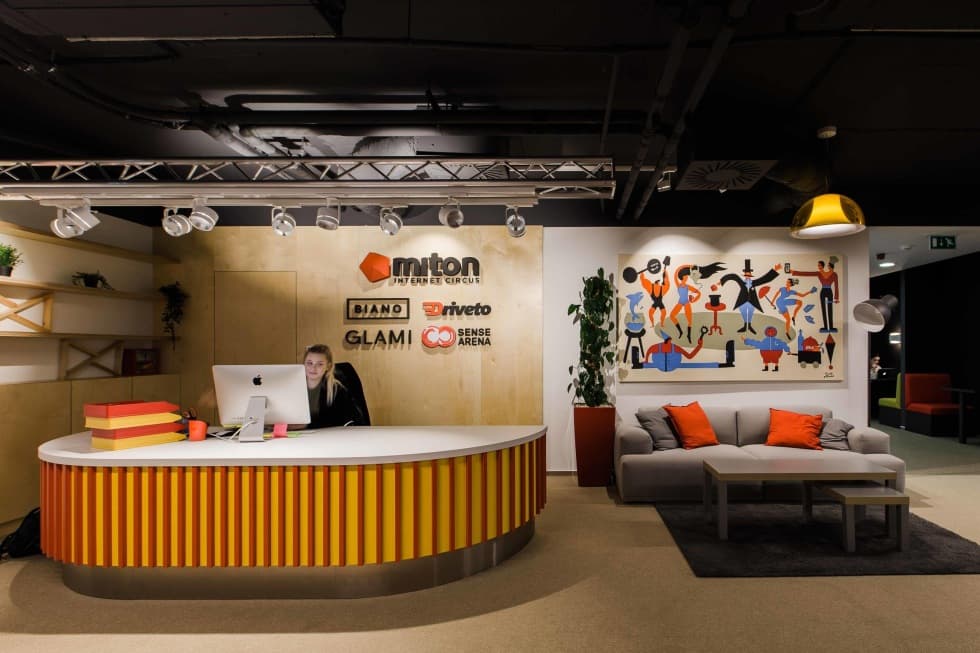 Miton, a technology firm that builds innovative internet companies and products in CEE region, recently hired architecture and interior design firm Capexus to design their new office in Prague, Czech Republic.
The architects from the CAPEXUS studio have created a space that meets these requirements while also adding maximum variability allowing collaboration across teams. Several companies from Miton's investment portfolio also moved into the new premises in Prague's Karlín district together with the Miton team: fashion search engine Glami, furniture search engine Biano, online car dealer Driveto and a virtual reality hockey training platform called Sense Arena.
The layout is therefore designed in such a way that people meet as much as possible. The companies in the group are becoming increasingly international. For example, the fashion search engine Glami already operates in 12 countries and its main working language is therefore gradually becoming English. The Glami team thus itself designed conference rooms that represent each country.
The central point of the premises is the kitchen and a spacious relax zone, which upon Miton's request CAPEXUS equipped with a presentation podium, a hanging storage system, a writable wall and variable stairway seating. The reception area also discreetly recalls the appearance of a circus thanks to the original red and yellow striped wallpaper on the desk itself. Above the desk, the designers again designed a truss beam with illumination to accentuate the look of a circus tent.
Got interested by this article? Share it.