Siemens: Bold statement with vivid hues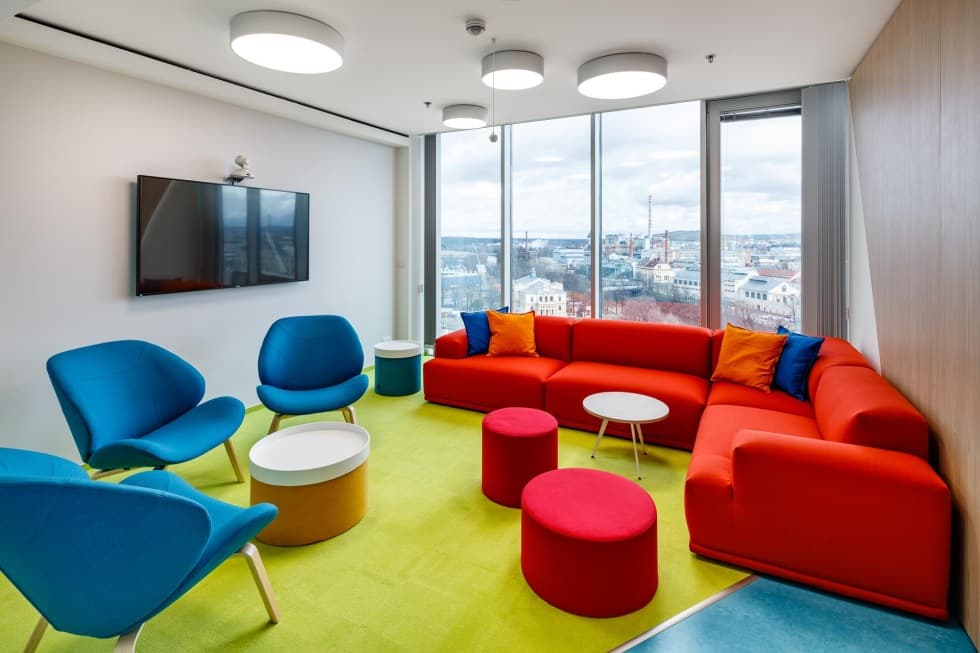 In latest commission, design firm CAPEXUS overhauled the offices of Siemens in Plzeň, the Czech Republic. The CAPEXUS architect, Tereza Bradová, chosed to replace often used basic colours with bright and saturated gradients of green, blue and red. Forming patterns on floors and vivifying the overall appearance of each room, the colours make bold statement: offices should be fun.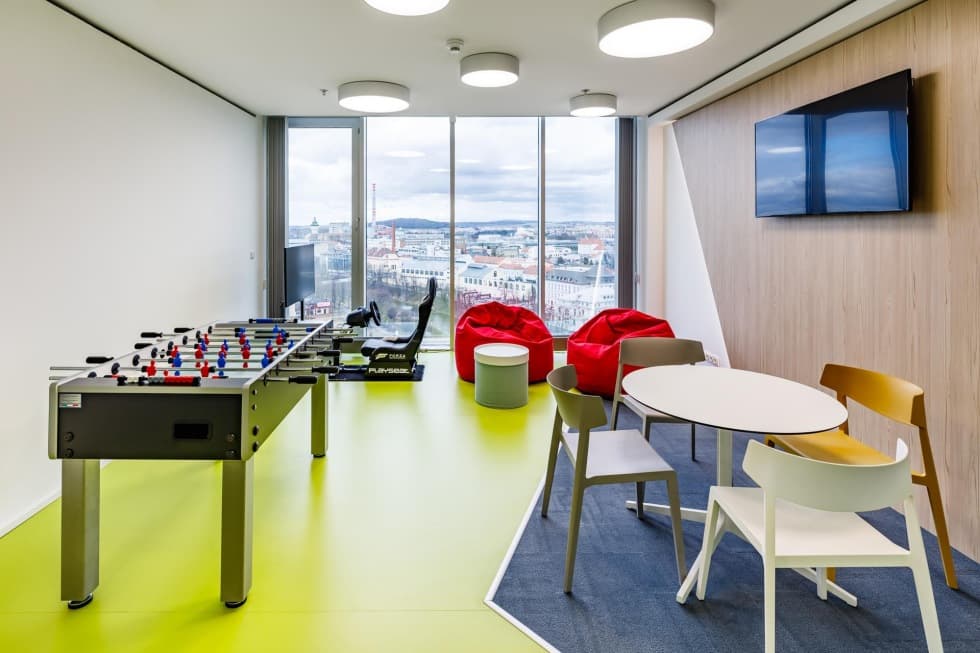 Siemens for the second time
CAPEXUS designed five floors and built two floors for Siemens.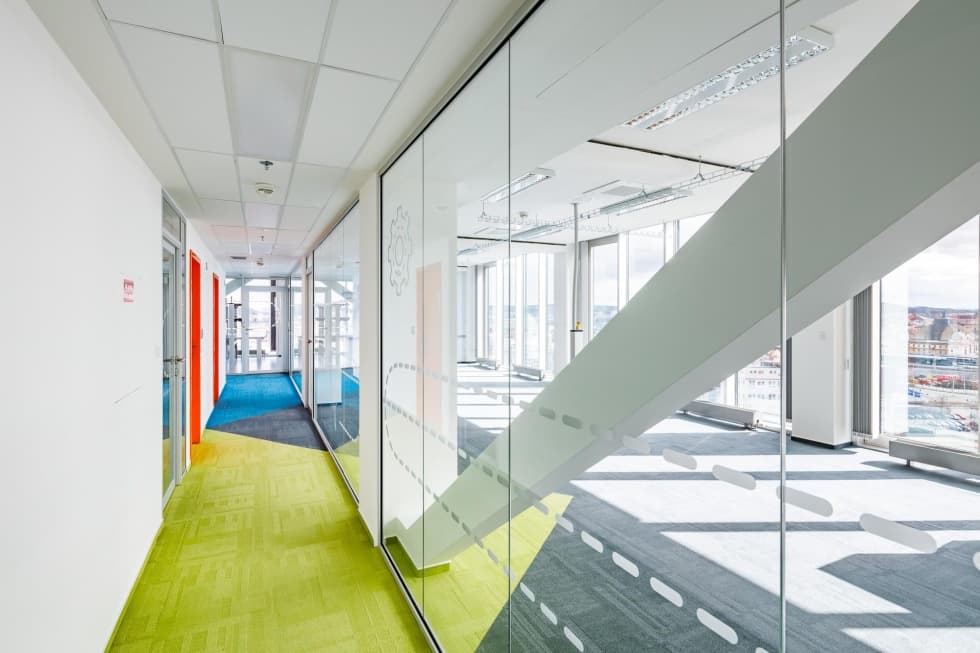 Glass partitions
She therefore chose the carpets that can flow through the glass partitions and connect corridors and offices. In order to have as much light as possible, the glass partitions feature very light stickers.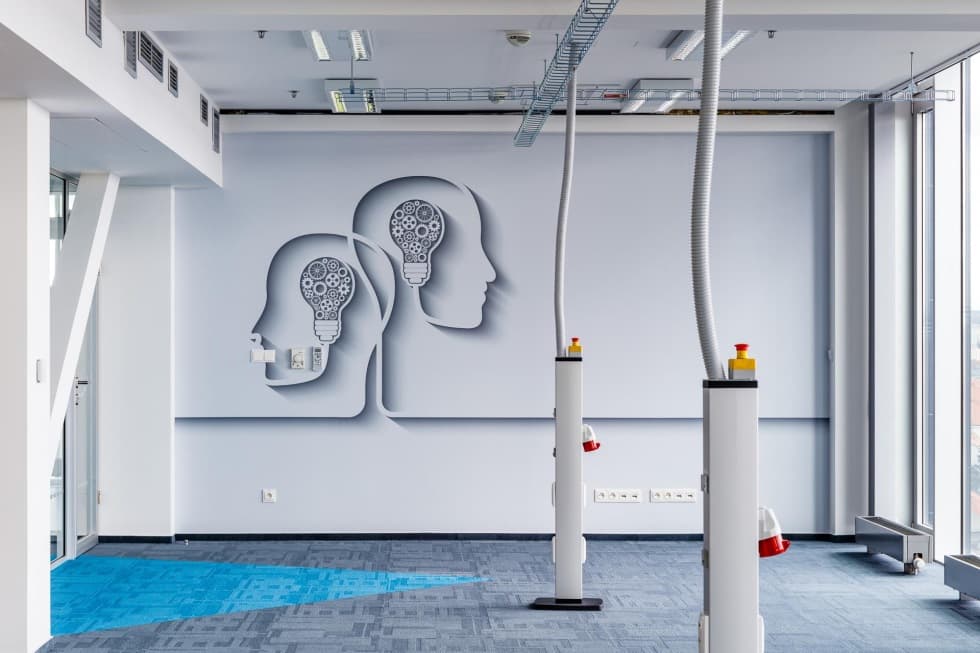 Custom wallpapers
The stickers along along with custom wallpapers also support the idea of every room.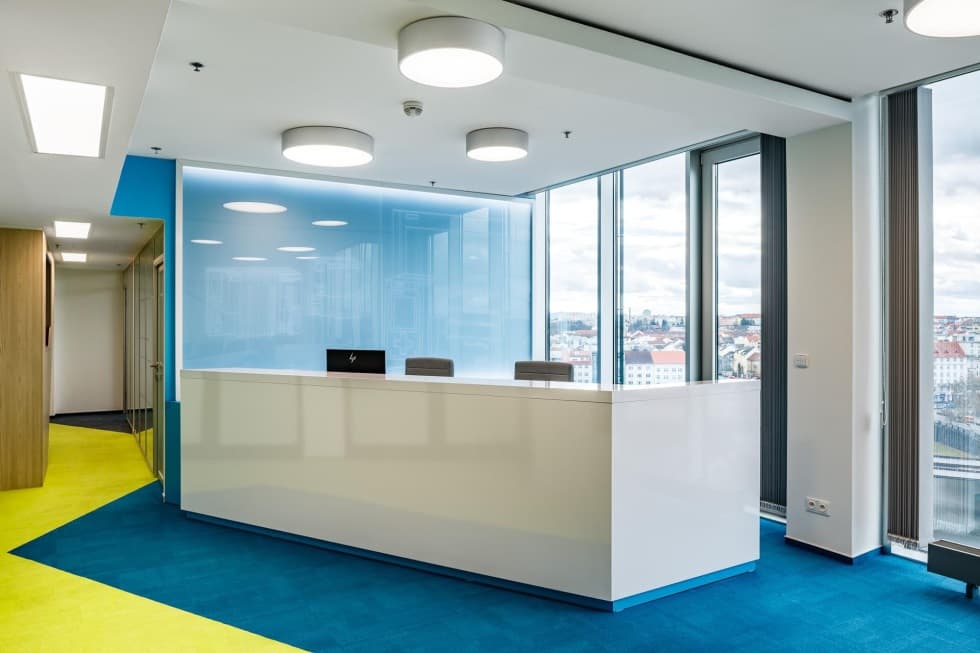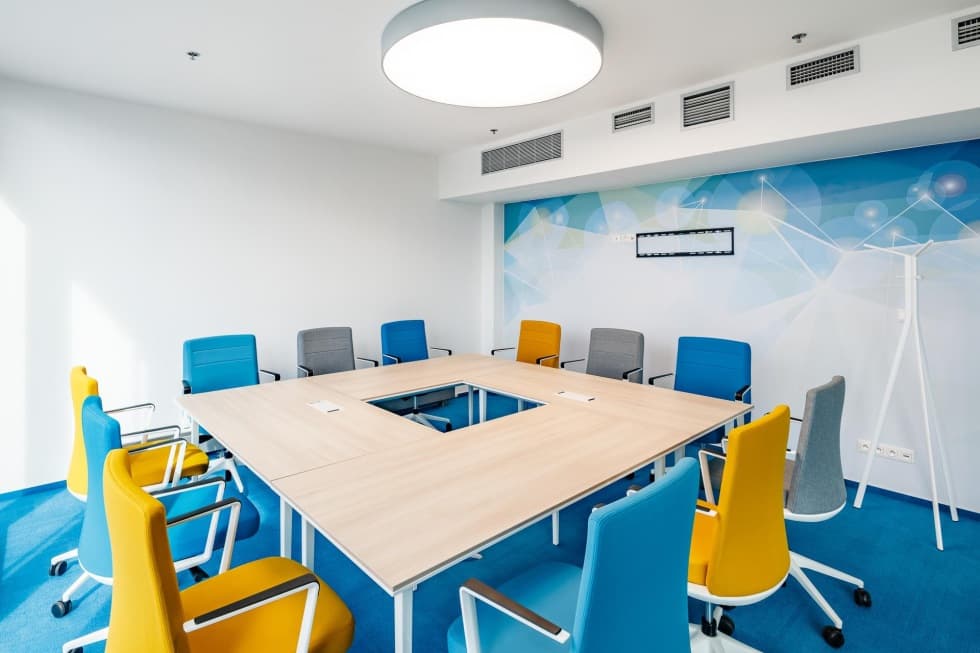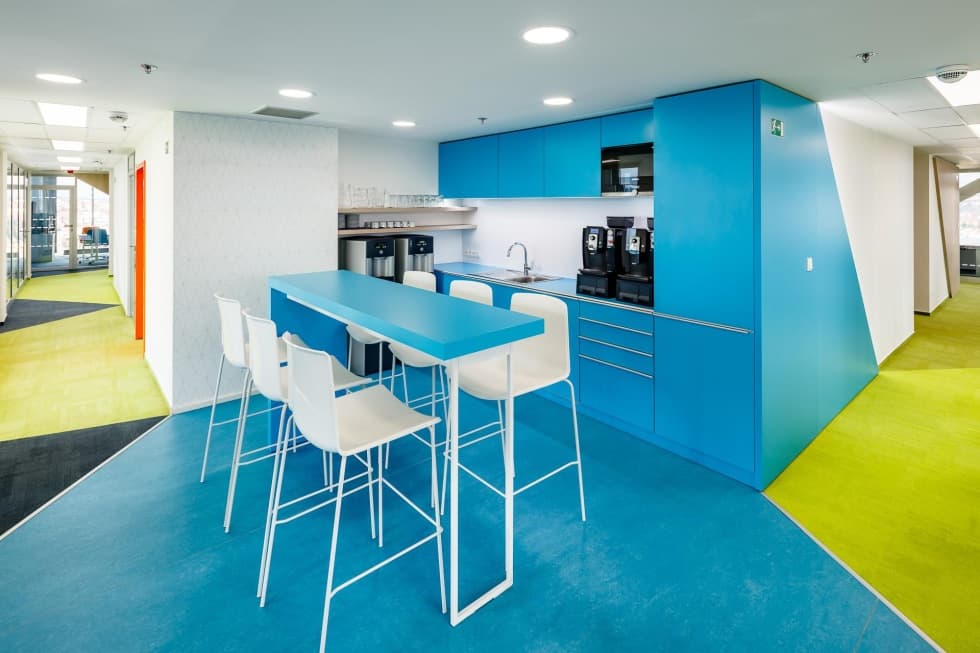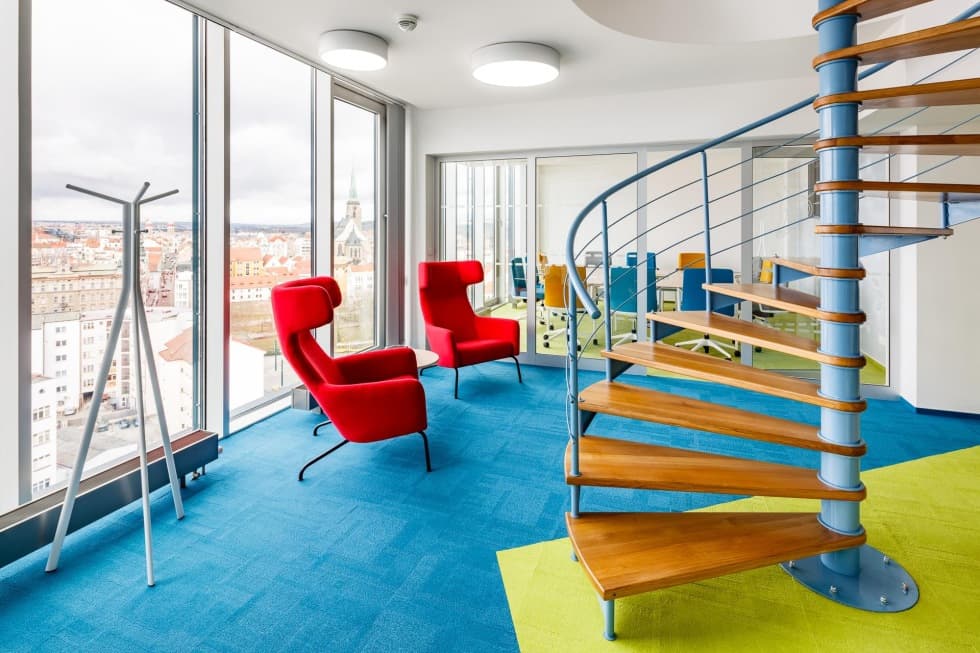 Spiral staircase
Spiral staircase connects two floors and on the bottom one, the sleek reception and two red Softline Havana armchairs give a warm welcome to guests.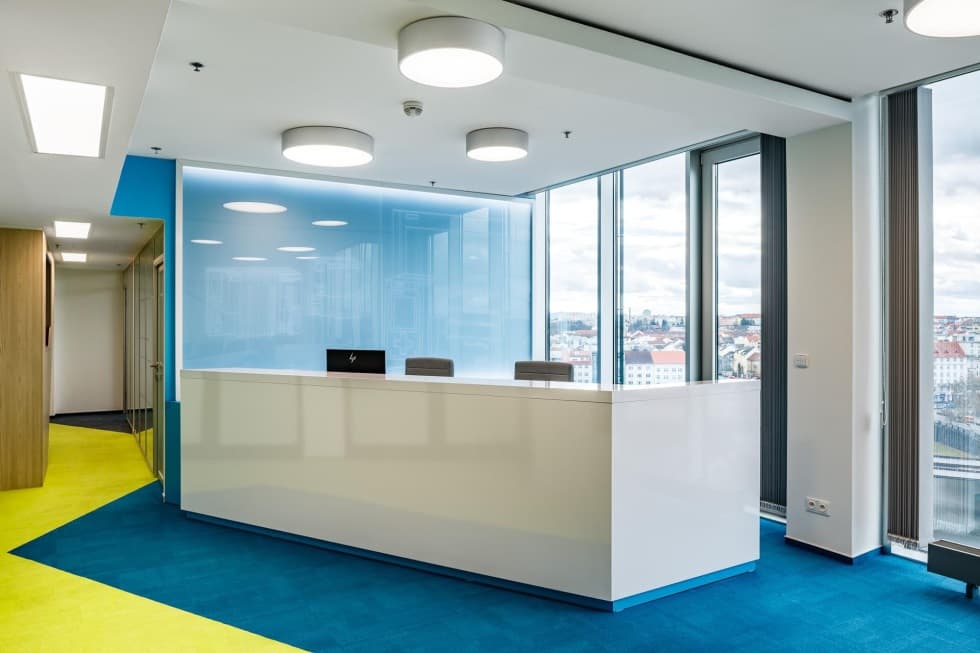 Corporate identity
The reception incorporates a plexiglass with a LED lighting showing a carved out image of a special module that Siemens engineers developed. Plexiglass thus communicates the company's culture and goal.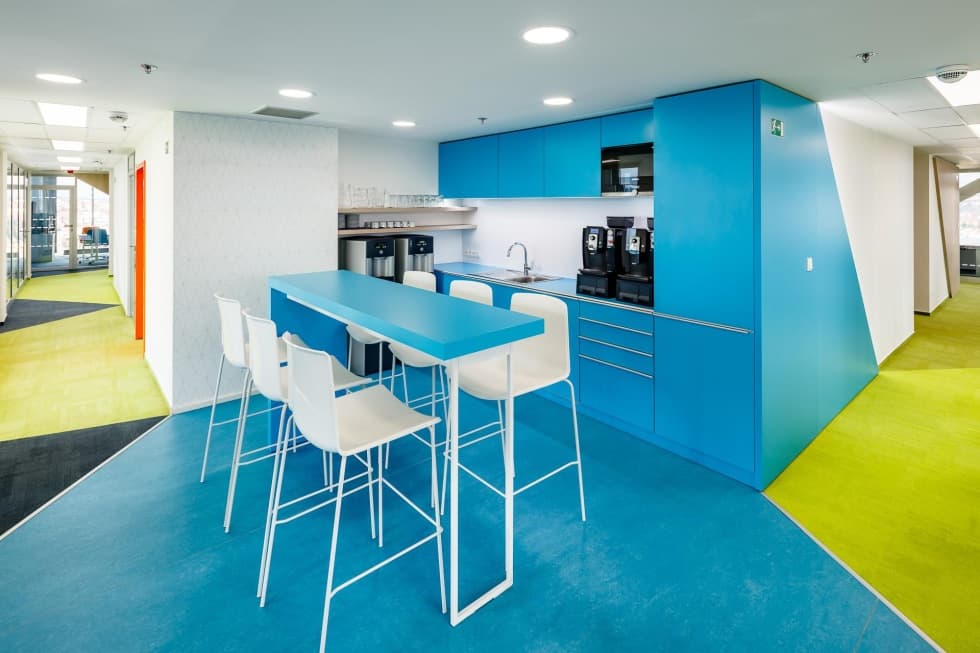 Colours
The colours of green and blue that resemble the logo of Siemens are used on all carpets in two floors CAPEXUS designed and built.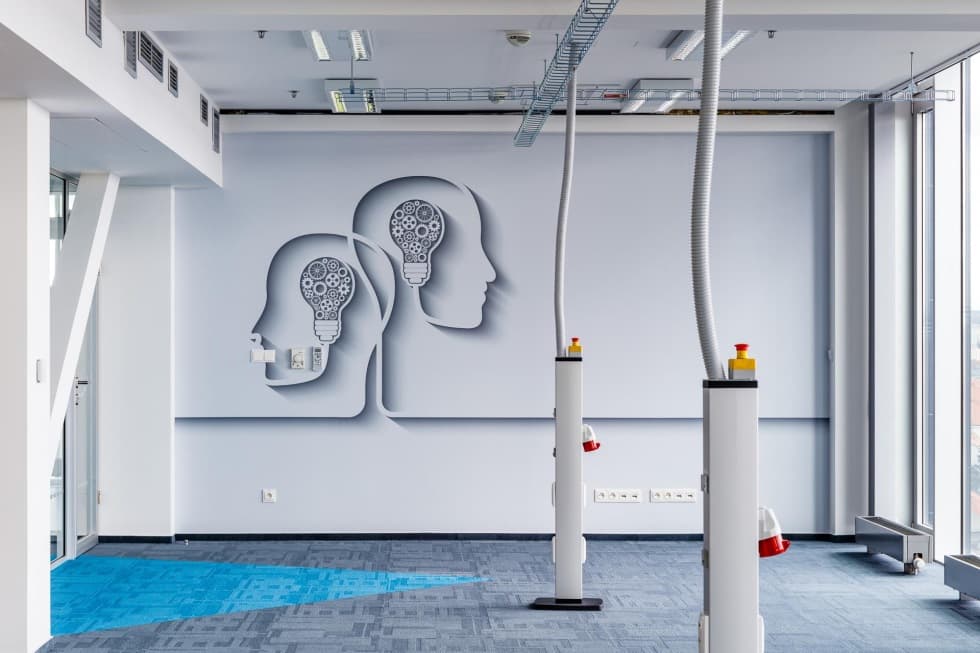 Laboratory
Except of offices, meeting rooms, kitchens, lounge room and reception, CAPEXUS also arranged labs where Siemens engineers work on various projects.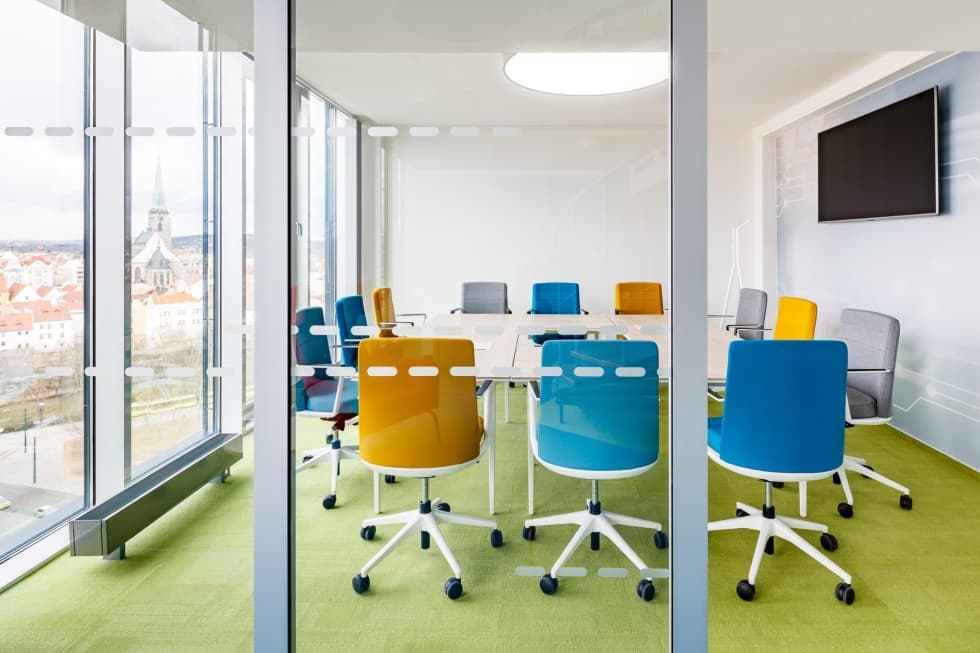 White backdrop
Whitewashed walls act as a neutral backdrop for pops of colour that can be seen at furniture, floors and accessories.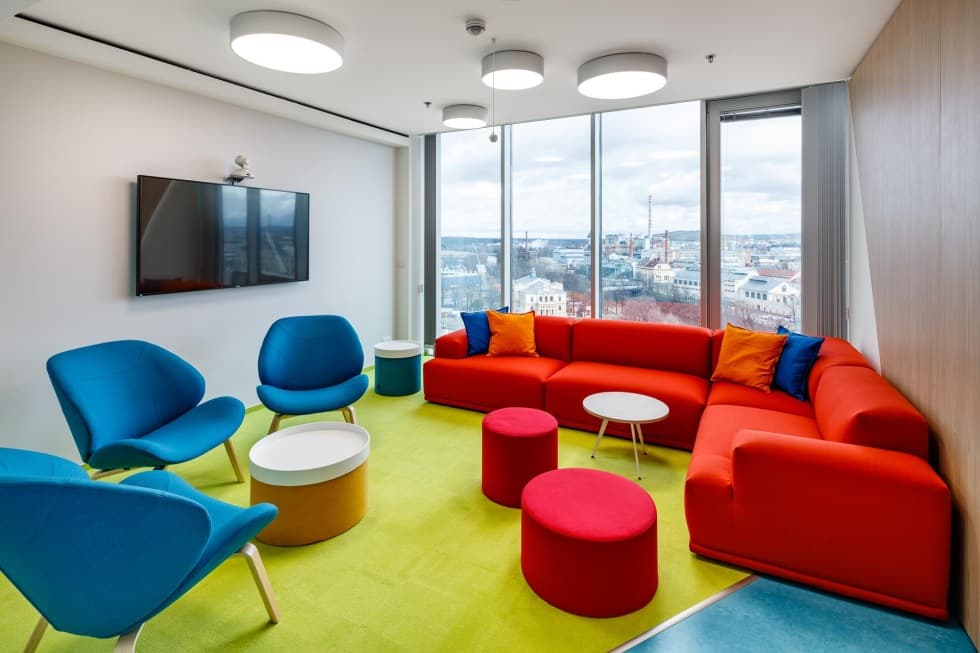 Lounge room
Especially lounge room – that is located directly opposite to the kitchen and offers employees a needed respite and also a screen to connect with colleagues sitting in Prague – is coloured in deep rich hues.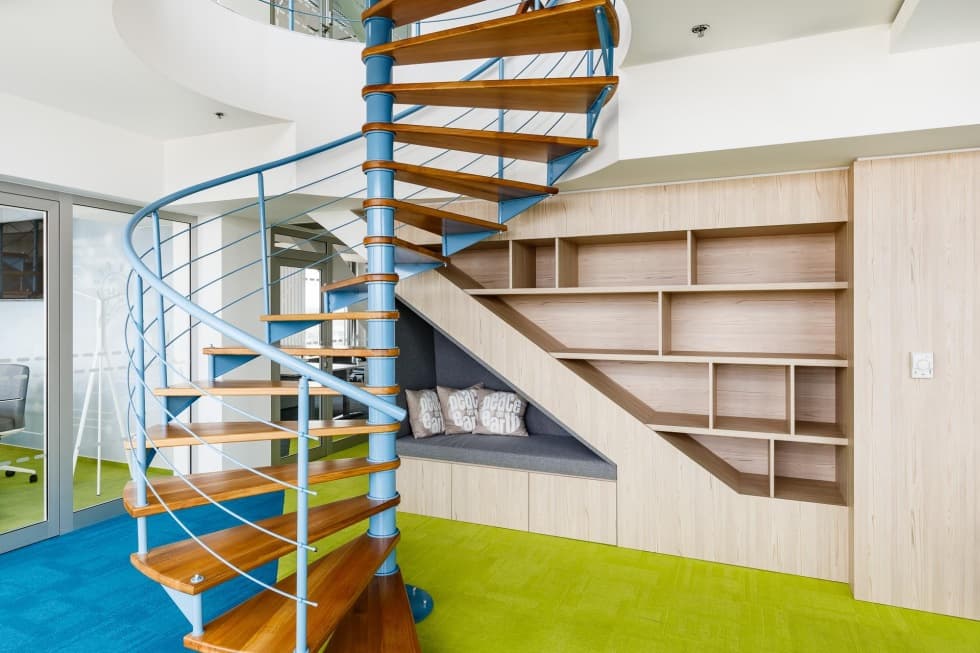 Informal seating
Directly next to the staircase, there is a supporting pillar that was practically begging for a special re-touch. The architect chose the atypical carpenty that proves that every squre inch can be used. This niche now serves as informal seating next to the reception.
Place to respite
On the other floor, it works as a place to respite. Employees can also use it as a hide-out for focused work.
Want to sit in an office that looks like this?
Write to us with your requests and wishes. We will create your dream interior.