New background for the company Pharm-Olam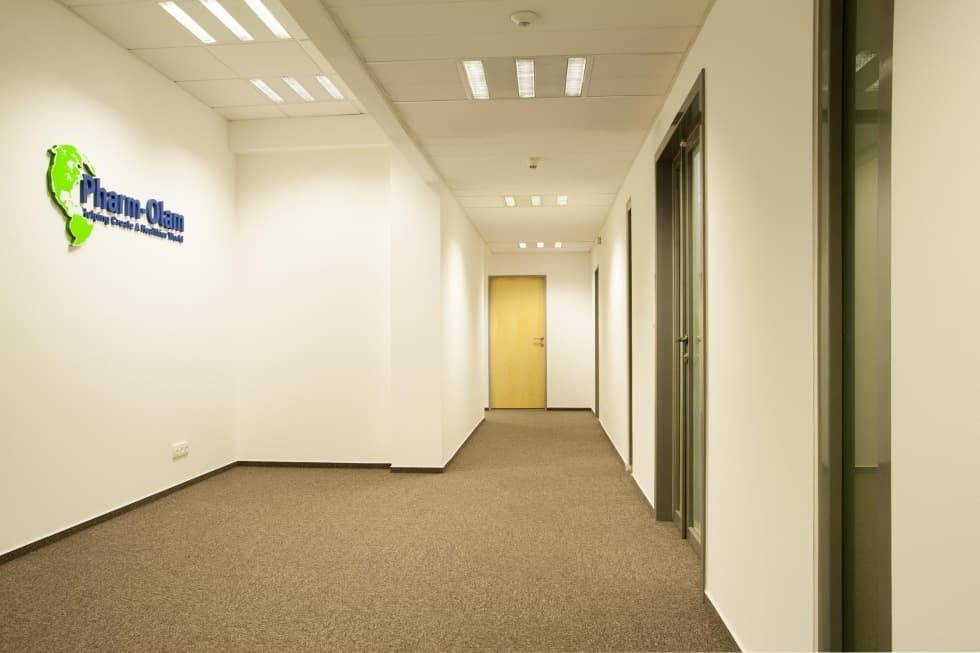 Another implementation of our team was fit-out for the company Pharm-Olam, which moved into the office building Polygon House at Pankrác at the beginning of February.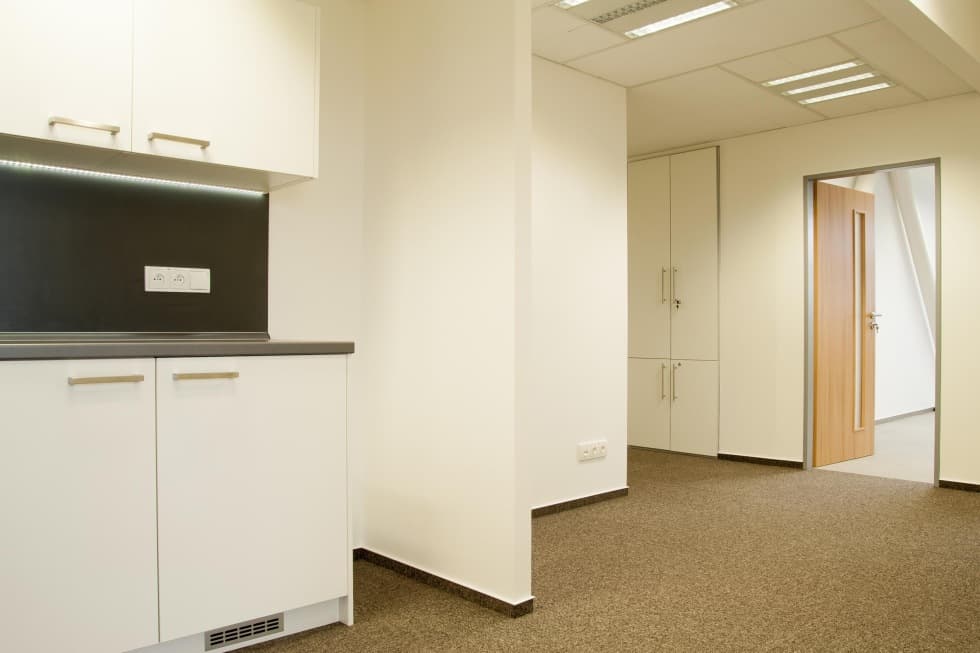 Sterile look? No.
During the realization of fit-out, which took 2 months, open space of more than 500 m² was divided into single offices with 1-2 working places, meeting room and 2 kitchens. The client wanted above all to avoid the appearance of sterile offices, so we chose a combination of dark and light brown floor coverings and door in wood decor with a glass strip, which makes possible to permeate natural daylight into the common hallway.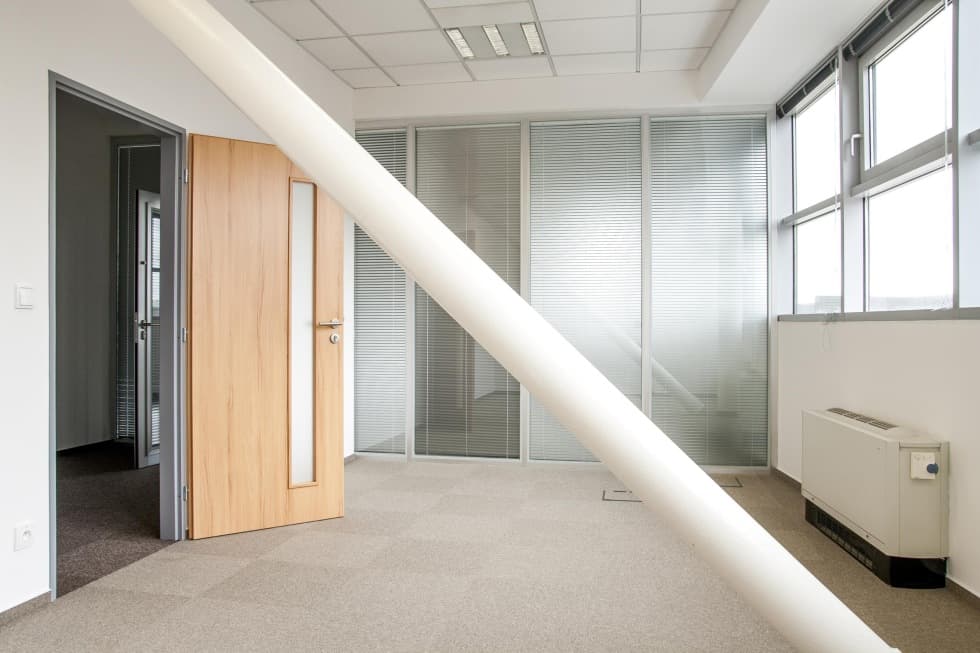 Industrial treasure
The interior stands out by industrial elements, such as supporting steel columns, which are often oblique and which have been incorporated into the layout and pervades individual offices and toilets. Great emphasis was also placed on security and server room.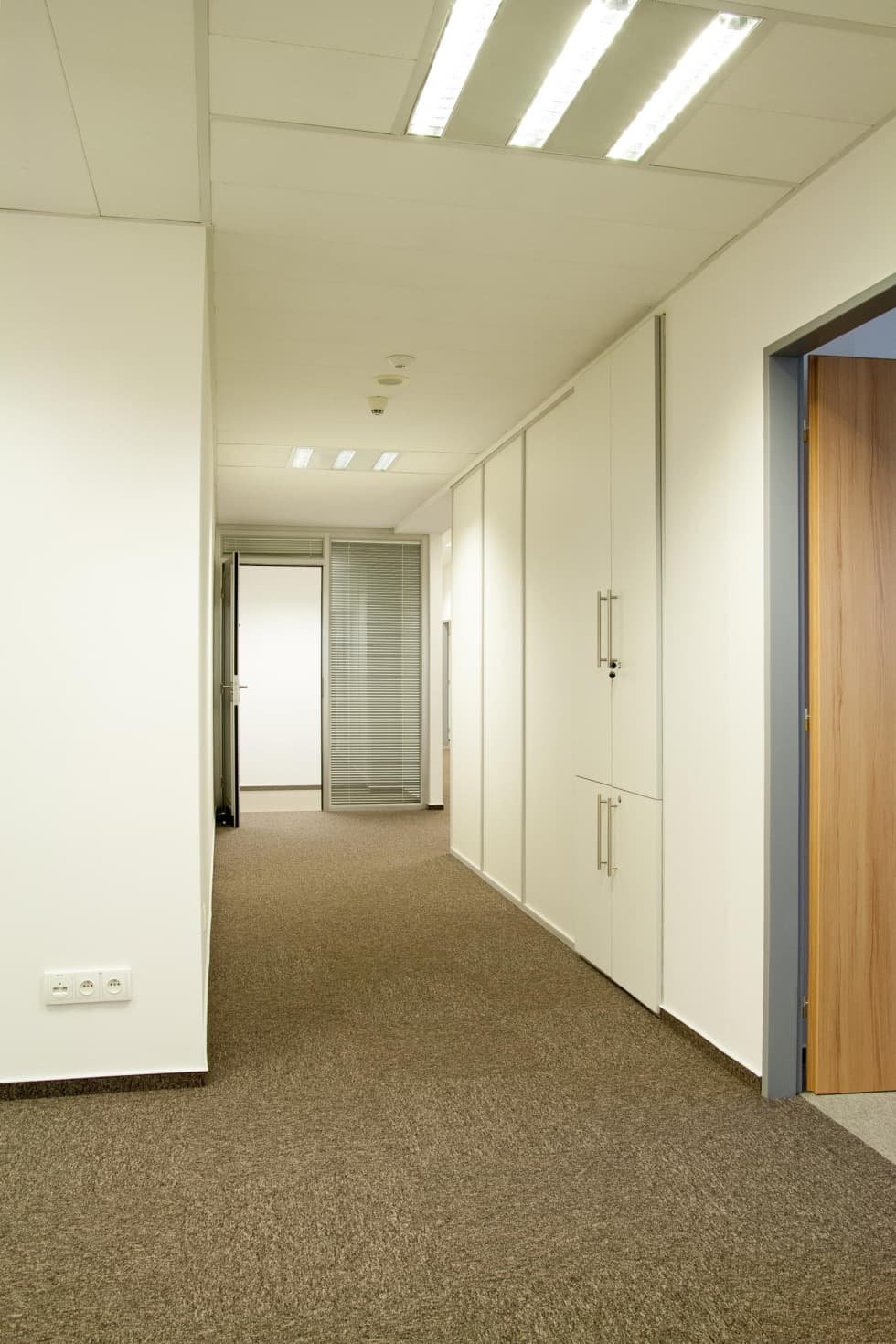 Polygon House
Polygon House is a modern, class A office building with 10,500 sqm of leasable area and 125 parking places, located in the heart of Pankrac, one of the most attractive and dynamic locations in Prague. The building has a great visibility from the D1 highway, capturing attention with its ship-like shape and glass facade. Thanks the nearby shopping center Arkády Pankrác, many shops, restaurants and banks are within walking distance of tenants.
Do you like it? Share it.
Want to sit in an office that looks like this?
Write to us with your requests and wishes. We will create your dream interior.