DATART INTERNATIONAL headquarters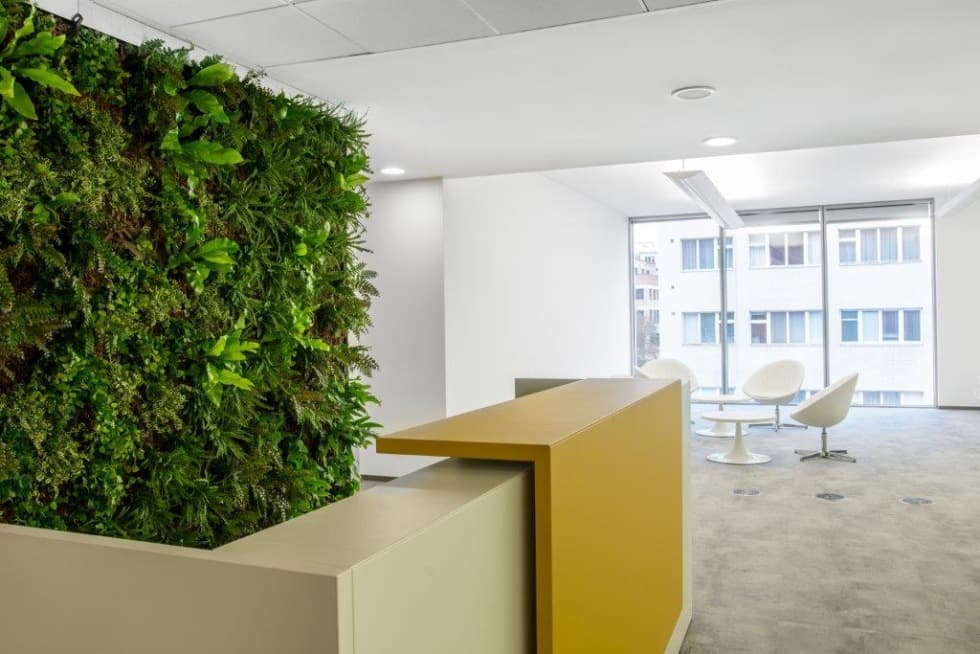 This autumns' first fresh realization is the fit-out for DATART INTERNATIONAL. The goal of the project was the reconstruction of almost two floors in the building Corso II A in Karlín.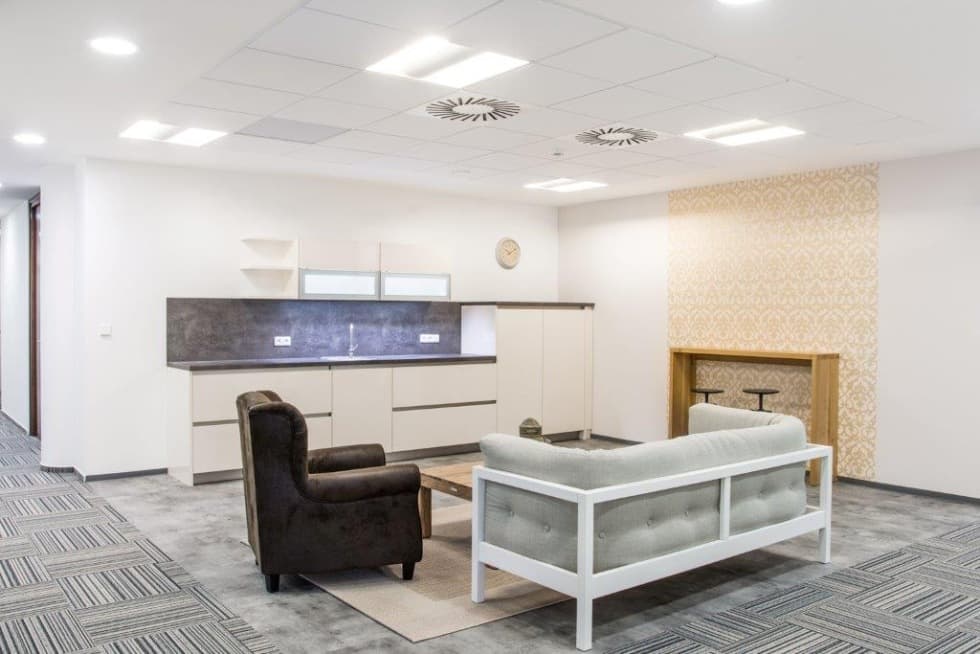 Rich equipment
A significant part of the office space is made by open space areas which are completed by individual offices or meeting rooms, divided from each other by glass walls. For important business calls or matters of great importance, the office space disposes of so-called phone booths with distinctive colored furniture. Design kitchens, equipped with variable types of sofas and footstools, designed by DATART architect Nikola Badalov, make a perfect place for meeting and relaxing at lunchtime.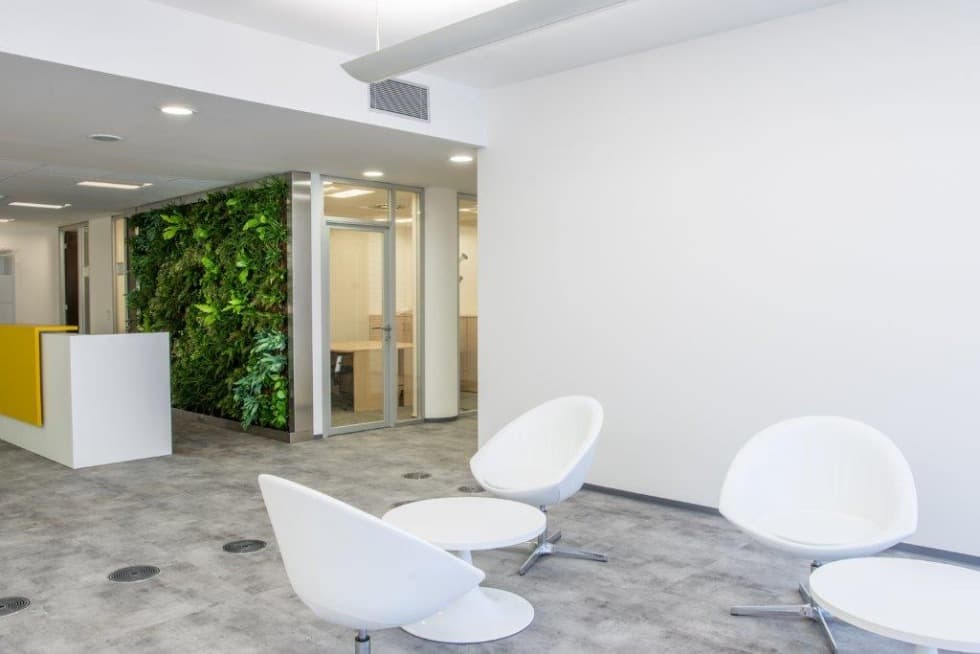 Representative reception
The dominant of the space is a reception area decorated in corporate colors of the client. Behind the reception desk is a green wall designed according to the latest trends. The space looks highly representative, thanks to gloss-white painted coffee tables and glass walls along the entire left wing of the reception.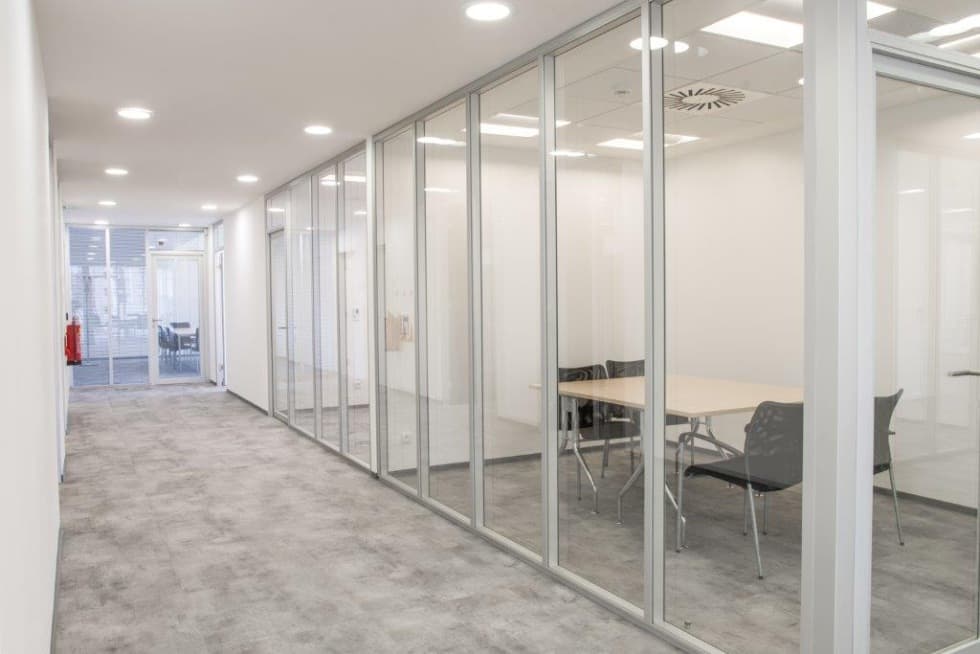 White shades
The interiors are decorated in light shades. The walls are painted white. Most of the floors are covered with Modullys carpets with colored stripes folded into a chessboard. Part of the 3rd floor has a vinyl gray covering. Glass partitions are from Verti, type Elox. Furniture is the clients' own.
We managed to implement this project in a record time of seven weeks to the full satisfaction of the client.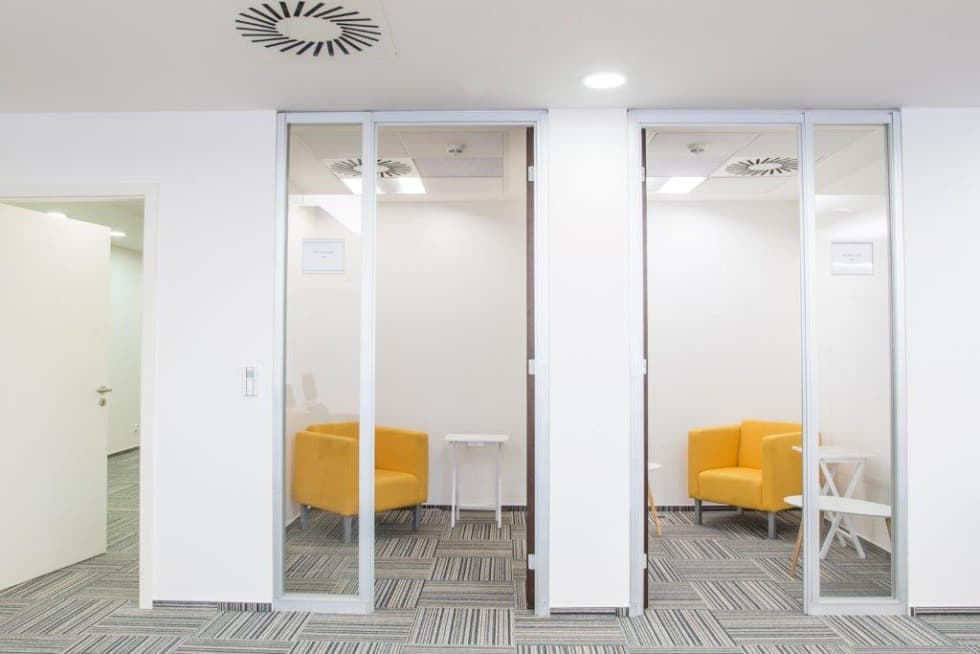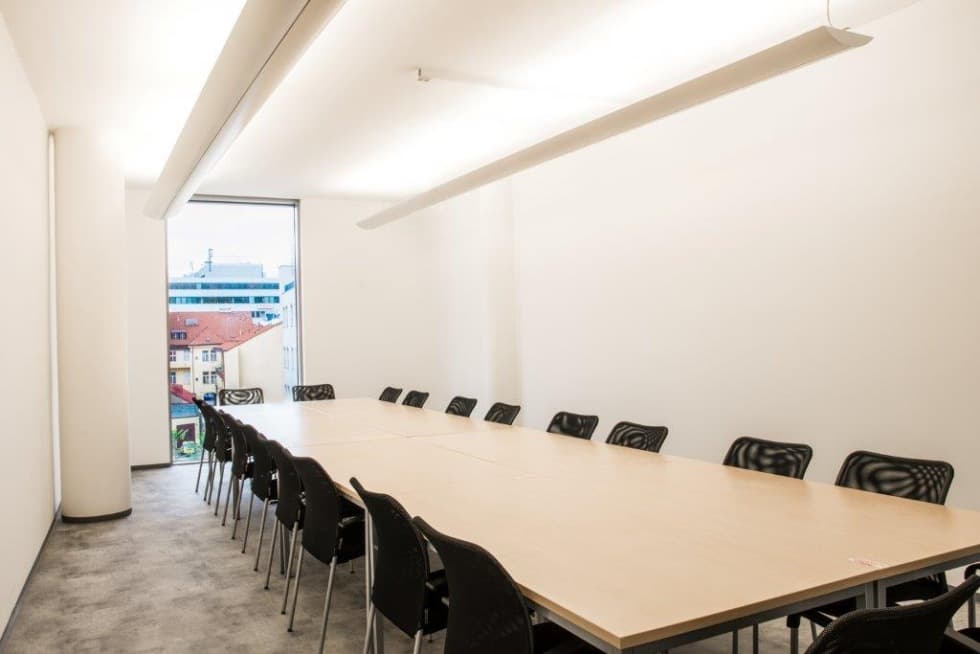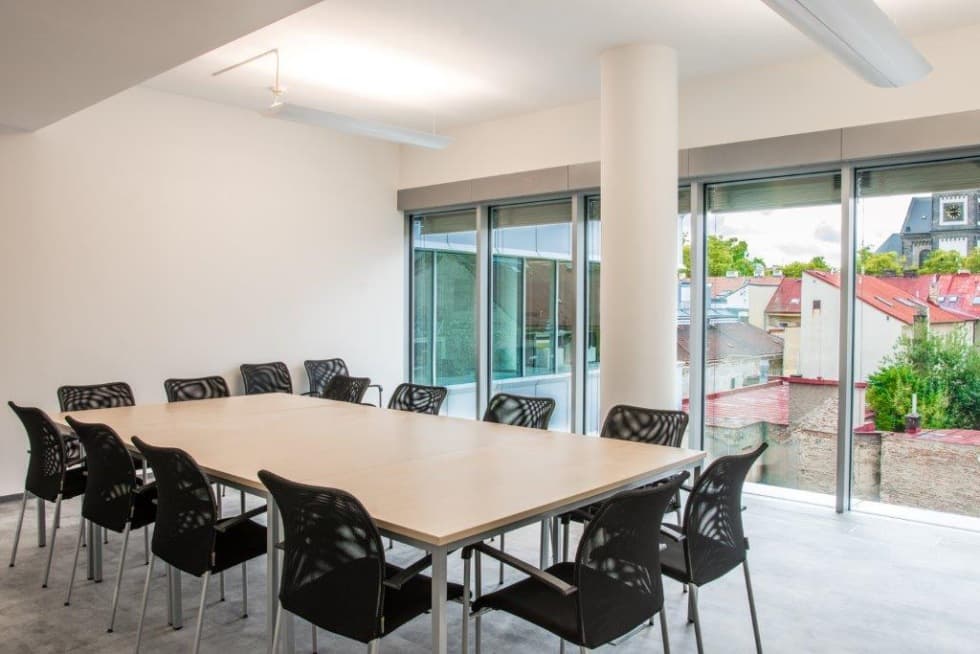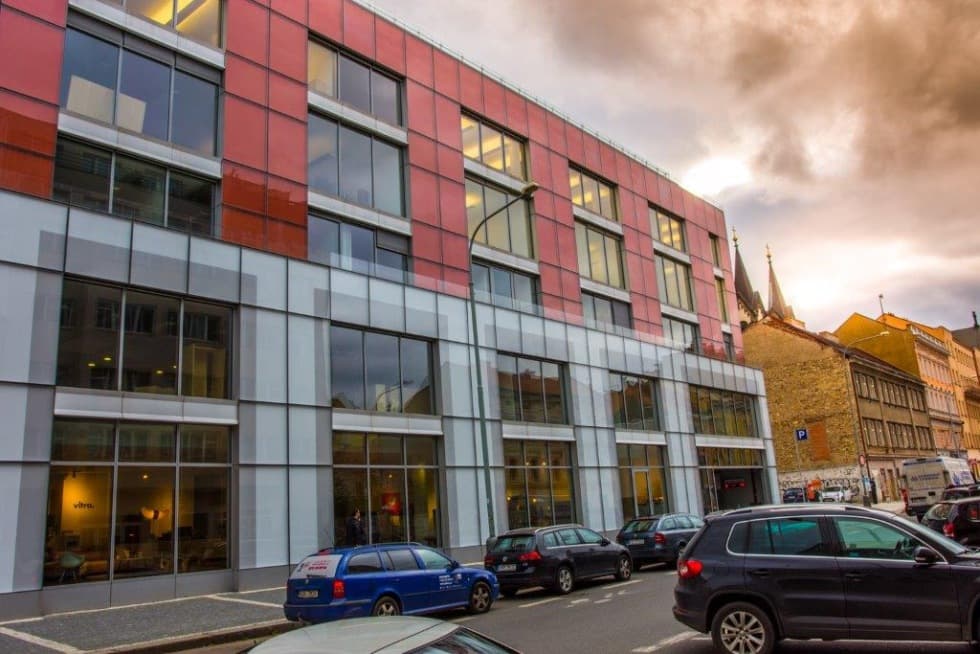 CORSO Karlín II A
CORSO II office complex is created by world-renowned design office: Ricardo Bofill Taller de Arquitectura, that has proven a successful example of it's work already in the building faze of CORSO Karlín. The building was put into operation in November 2008. The modern project with excellent access to the city is located in Prague - Karlín. When completed, this office complex will include three buildings CORSO IIa, IIb, IIc. In total it will provide it's renters with 45 000 square meters of office space. One of the advantages of this location is that it is close to the metro station Křižíkova. There is enough parking space for your car in the underground garage.
Do you like it? Share it.
Want to sit in an office that looks like this?
Write to us with your requests and wishes. We will create your dream interior.